8 min ago
This is how Biden handled the economy in his first 100 days
From CNN's Maegan Vazquez, Kate Sullivan, Tami Luhby and Katie Lobosco
Days before his inauguration, President Biden put forth a massive economic relief proposal, asking Congress to approve $1.9 trillion in funding to provide Americans with another round of stimulus checks, aid for the unemployed, support for small businesses and money to help schools reopen safely.
In March, Congress approved the package, known as the American Rescue Plan. Much of it mirrored Biden's proposal, though there were some key changes, including narrowing the scope of the $1,400 stimulus payments, trimming the federal boost to unemployment benefits and jettisoning an increase in the federal minimum wage to $15 a hour.
So far, the Biden administration has sent out more than 160 million stimulus payments worth up to $1,400 per person, released more than $80 billion in aid to state education agencies and beefed up Affordable Care Act subsidies on the federal exchange, healthcare.gov. It has also delivered $39 billion to states to help child care providers reopen or stay afloat.
States have largely implemented the $300 federal enhancement to weekly jobless benefits and the extension of two key pandemic unemployment programs through early September. Also in place is a federal income tax break on $10,200 in unemployment compensation for those earning less than $150,000.
The package provides more than $350 billion to states and local governments, territories and tribes, extends a 15% boost to food stamp benefits through September and offers billions of dollars in aid to struggling renters and homeowners. It also greatly enhances the child tax credit for one year, increasing its size, allowing more low-income parents to qualify and providing half of it as a monthly stream of income from July to the end of the year.
Separately, Biden has used his executive powers to expand food assistance, extend the federal moratorium on evictions and continue the suspension of federal student loan payments and interest charges.
Yet the rollout of relief programs hasn't gone entirely smoothly. A new grant program for struggling restaurants that was established by the bill has yet to launch. The Small Business Administration ran into trouble standing up a grant program for closed theaters and music venues that had been approved under an earlier Covid relief package passed in December. It was taken offline hours after opening and reopened only this week. But money continues to flow through two existing aid programs for small businesses, boosted by the American Rescue Plan: the Paycheck Protection Program and the Economic Injury Disaster Loan program.
Also going slowly is the Biden administration's efforts to provide funds to low-income families whose children are missing free- or reduced-price meals in school because they are learning remotely.
While Biden increased the value of the Pandemic-EBT benefits and the US Department of Agriculture has approved many more state plans for the 2020-21 school year, about a dozen states have not yet gotten the nod, leaving millions of children waiting for the aid program created last spring. Also, many parents are still waiting for the money even in states that have been approved.
56 min ago
Here's what Biden's done on Covid-19 so far
From CNN's Maegan Vazquez, Kate Sullivan, Tami Luhby and Katie Lobosco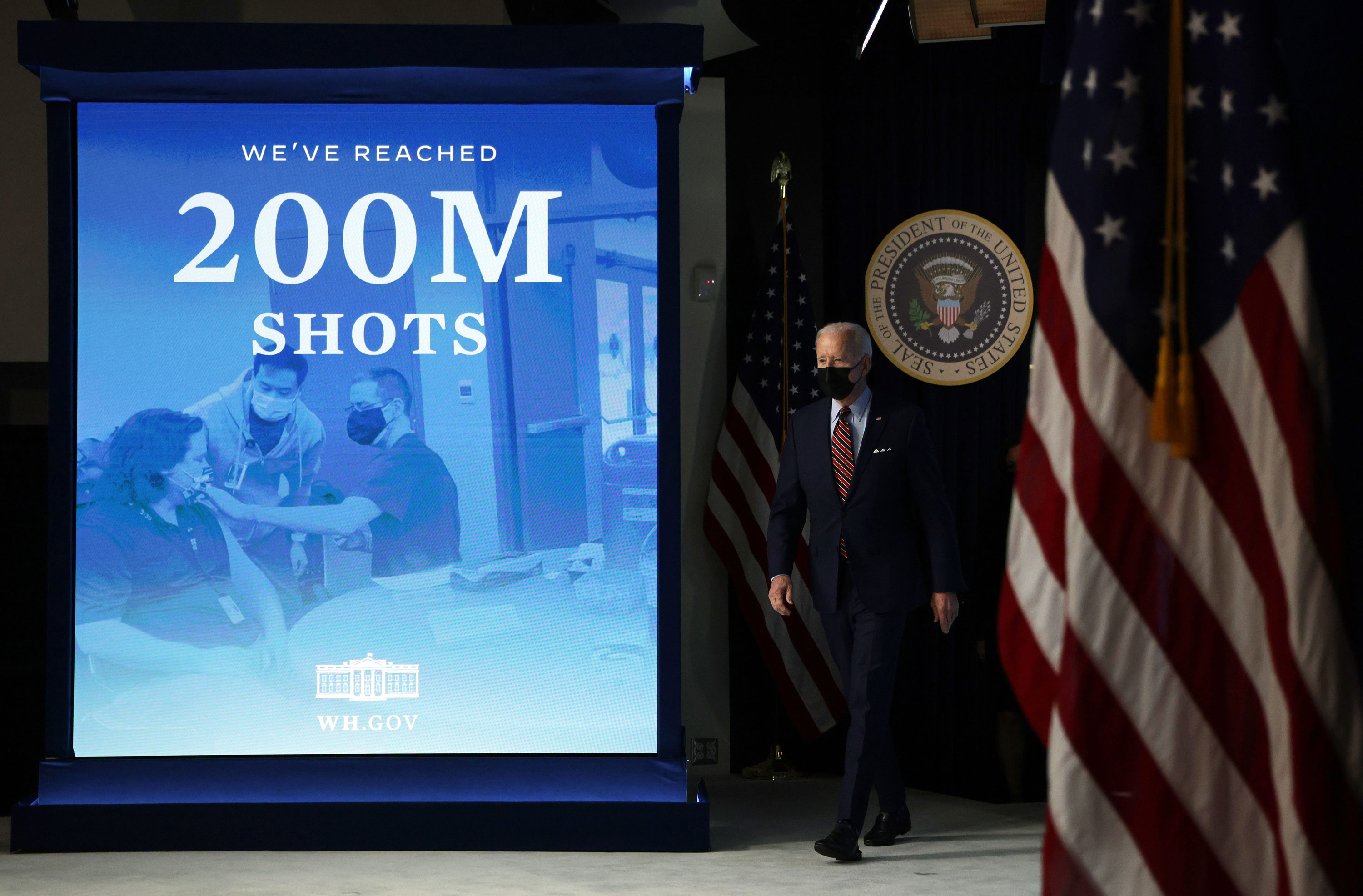 President Biden has moved fast since his Jan. 20 swearing-in, signing a $1.9 trillion Covid relief bill into law less than two months into his term and issuing more executive orders so far than his three predecessors.
Biden came into office pledging to administer 100 million vaccine shots by his 100th day in office after Trump fell short of his goal to vaccinate 20 million Americans by the end of 2020. The Biden administration reached its 100 million-shot goal in mid-March, about 40 days ahead of schedule. The administration reached 200 million vaccine doses on April 21 – a week ahead of Biden's updated timetable.
To speed up and secure an increased vaccine supply, the President invoked the Defense Production Act with Pfizer and Moderna, as well as in a deal with pharmaceutical rivals Merck and Johnson & Johnson – though delivery of Johnson's vaccine later was temporarily paused by the Centers for Disease Control and Prevention and the Food and Drug Administration. Biden also committed to having the US purchase hundreds of millions more coronavirus vaccine doses throughout his first months in office. Now the White House says the US will have enough vaccines for all adult Americans by the end of May.
To increase Americans' access to vaccines, the Biden administration started a federal retail pharmacy program that turned more pharmacies into vaccination sites. It also opened up vaccinations at community health centers and set up federally run vaccination centers across the country.
The President ordered an expansion of the list of eligible vaccinators to include dentists, midwives, paramedics and optometrists, among other professionals, to meet increased demand. The administration also committed to partnering with community organizations to transport seniors and people with disabilities to get their vaccinations.
Biden's $1.9 trillion American Rescue Plan, which was passed in March, provided billions in funding to bolster vaccinations.
The President has also pledged up to $4 billion in a US contribution to Covid-19 Vaccines Global Access, or COVAX.
Biden has put public health experts and scientists front and center in a number of roles within the administration, including Dr. Anthony Fauci, the longtime director of the National Institute of Allergy and Infectious Diseases, who had a contentious relationship with Trump, as chief medical adviser and elevated the director of the White House Office of Science and Technology Policy to a Cabinet-level position.
And his administration restarted frequent Covid-19 briefings featuring federal government's public health experts, including Fauci, CDC Director Dr. Rochelle Walensky, US Surgeon General Vivek Murthy and Dr. Marcella Nunez-Smith, the head of the White House's Covid-19 health equity task force.
1 hr 6 min ago
Biden will mark 100 days in office and tout economic proposals during Georgia drive-in rally today 
From CNN's Kate Sullivan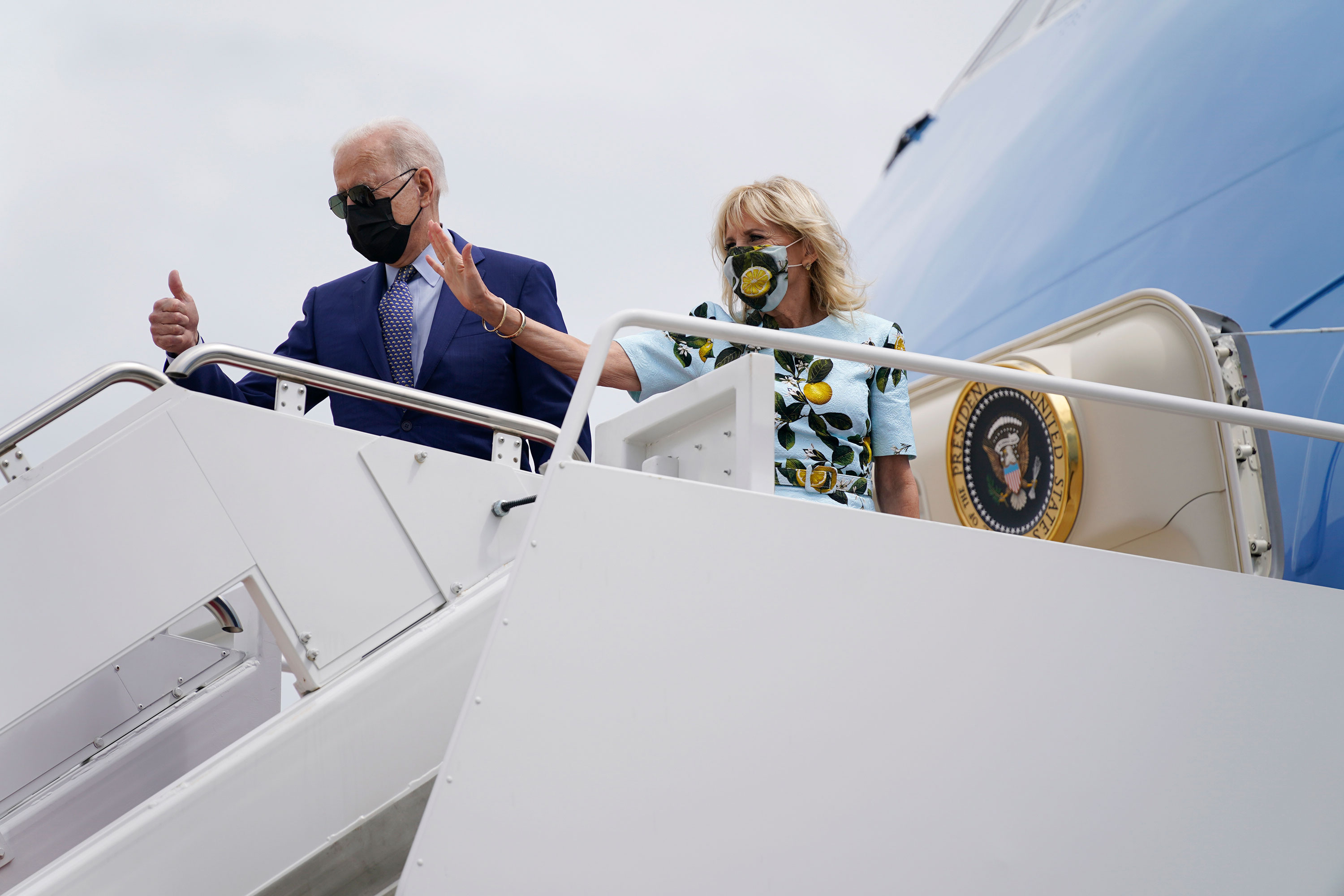 President Biden hit the road today, traveling to Georgia to promote his sweeping economic proposals the day after making the case for the massive new government programs in his first address to a joint session of Congress.
The President and first lady will participate in a drive-in rally in Duluth, Georgia, at 6 p.m. ET to highlight Biden's accomplishments in his first 100 days in office and make the case for his next legislative push, which is centered around infrastructure and the care-giving economy.
The trip is part of what White House officials are calling the "Getting America Back on Track" tour and comes as the White House pushes a roughly $2 trillion infrastructure and jobs plan and a $1.8 trillion plan for children and families.
The first stop on the President and first lady's Georgia trip will be to Plains to visit former President Jimmy Carter and former first lady Rosalynn Carter. The Carters were unable to attend Biden's inauguration, and this will be the first time Biden meets with Carter since becoming president.
The rally in Duluth later Thursday evening will come 100 days after Inauguration Day and takes place in the state that gave Democrats control of the Senate and allowed Biden's legislative priorities to become reality. Democrats won two runoff elections in January that flipped control of the chamber. Biden was also the first Democrat to win the presidential election in Georgia in decades.
Read more here.
1 hr 4 min ago
Young Americans say Biden has been more progressive on certain issues than they expected
From CNN's Rachel Janfaza
On both sides of the aisle, young people told CNN that President Biden has been more progressive on certain issues than they expected during his first 100 days in office.
While a number of young Democrats say they view Biden's first 100 days as a launching pad for more progressive action, some young Republicans say they are skeptical that Biden will follow through on his promises, especially when it comes to bipartisanship, which remains a key concern for young conservatives across the country.
"Biden is defying the ways he's traditionally governed," John Paul Mejia, an 18-year-old organizer with Sunrise Movement, the youth-led climate activist group, told CNN, adding that Sunrise was included in conversations about climate by the Biden administration, such as who should fill key roles on Biden's climate team. Sunrise also helped inform the President's messaging on building new jobs in the process of taking climate action, Mejia said.
"The action he's taken can be thought of as a start," Mejia said, adding that along with Biden's early climate-focused executive orders, there's still room for the President to champion more progressive policies.
For her part, Chelsea Miller, a frontline organizer and racial justice activist who worked in the Obama White House, agrees that while Biden has made some initial steps forward, he has not been progressive enough when it comes to racial justice.
"The first 100 days served as a stepping stone, but we are far from the destination of where we need to be," Miller, 24, explained.
While she appreciates that Biden responded swiftly via executive action to social issues such as climate change and anti-Asian hate, Miller said she would like to see the same urgency when it comes to policy focused on Black lives and police brutality.
"I'm surprised that we are 100 days in and we haven't seen a wide-sweeping approach on anti-racism policies," Miller told CNN.
 "The next 100 days should be about understanding what racial justice looks like in this country," she said, adding that she envisions an intersectional approach to combating racial injustice, climate change and rebounding from the Covid-19 pandemic.
 "The work is just getting started," Daud Mumin, a 19-year-old board director of March For Our Lives, the youth-led gun violence prevention organization, told CNN.
Despite the Biden administration's initial gun violence prevention executive orders and investment into community violence intervention, Mumin said March For Our Lives plans to hold the Biden administration accountable when it comes to further action on gun violence prevention, including pushing for legislative action.
When asked what by CNN what comes next, both Mejia and Mumin described feeling "cautiously optimistic" that Biden will work with the Democratic majority in congress to enact even more progressive change in the next 100 days and beyond.
Meanwhile, some young conservatives tell CNN they are frustrated with Biden's agenda.
"What Biden has done well is showcase that the Democratic Party of today is not your parents' or grandparents' Democratic Party," Joe Pitts, 20-year-old president of College Republicans at Arizona State University, told CNN, adding that while he believes Biden's campaign was the most progressive in modern history, the President is moving even further to the left.
Pitts said he is disappointed by Biden, who promised bipartisanship during his campaign, but has yet to find middle ground with his GOP colleagues in Congress. 
Like Pitts, Carter Morgan, a 26-year-old Republican from Florida, said his biggest frustration with Biden has been a lack of moderation and compromise.
"Biden campaigned on being a deal maker and a uniter and moderating, and all I've seen are party line votes," Morgan told CNN.
"I've never agreed with his policies, but the way he spoke during his campaign made it sound like he was interested in uniting the country," he said, adding "I don't know what happened to unity."
1 hr 5 min ago
Democratic congresswoman says Biden's agenda reflects "once-in-a-generation" opportunity
From CNN's Adrienne Vogt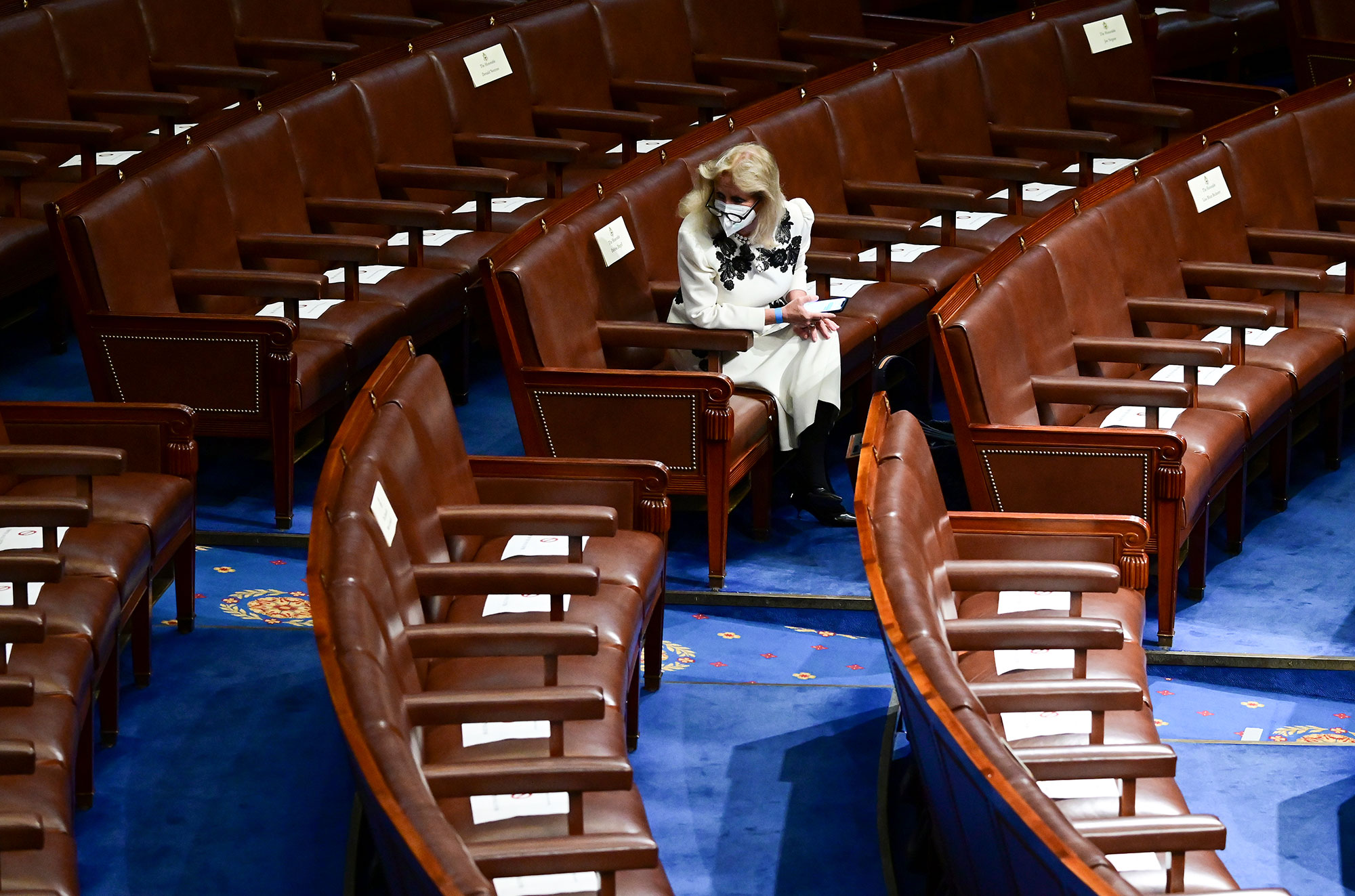 Democratic Rep. Debbie Dingell said the United States is in a "once-in-a-generation time of opportunity" after President Biden outlined an aggressive agenda during his first address to a joint session of Congress last night. 
"We see fractures in our society. We need to create jobs. … We have roads in bad shape. We've got lead still in pipes. Broadband — schoolchildren haven't been able to learn. These are programs we need to fix. … We also need to look at things like childcare," the Michigan congresswoman told CNN's Kate Bolduan. 
Dingell said she's been speaking with Republican colleagues in an effort to work together on making these programs a reality. 
"There is more than one way to figure out how we improve our systems, how we pay for them. And that's what real policy work does," she said.
"We have to have real discussions. I think that there's a real need, a lot of hurting people and now is the time," Dingell added.
Watch:
1 hr 12 min ago
These are Sen. Manchin's concerns about Biden's push for more expansive government
From CNN's Manu Raju
Sen. Joe Manchin, the powerful West Virginia Democrat, made clear Thursday that the aggressive vision for the federal government that President Biden laid out to the nation must first face scrutiny in Congress, signaling the long slog ahead facing the White House's sweeping domestic agenda.
"Oh, most certainly," Manchin told CNN in a one-on-one interview when asked about Biden's push for a more expansive agenda.
Manchin, who is a pivotal swing vote in the 50-50 Senate, said that with signs of a growing economy, on top of the trillions in spending already approved by Congress, lawmakers must be judicious in deciding where to pump additional resources.
As he raised concerns about the price tag along with the proposed tax increases, Manchin reiterated his demand for Senate Democrats to work with Republicans and warned that he would oppose efforts by members of his party if they try to go it alone prematurely.
"I'm not for that, I've never been for that and I've told them I'm not for that," Manchin said when asked about talk that Democrats are weighing a budget process to pass a massive infrastructure proposal along party lines. "The bottom line is this place has got to have a chance to work…So Joe Biden, the President of the United States, is going to give us a chance and he said, 'Okay, try to make it work.' Can't we at least try? Can't we at least let the committee do its work? Let it go to the floor?"
Manchin did praise the President for his tone and delivery of his speech Wednesday to a joint session of Congress.
"It was a good delivery, a very good delivery. The President put a lot out there, gave people a lot of their hope. The tone is what we needed for our country," he said.
But he made clear his concerns about key elements of the Biden plan, including calls to raise taxes on capital gains, as well as the trillions in new spending envisioned by the White House.
Asked about the massive price tag, Mahchin said: "It's a lot. It's a lot … Here's the thing. We've got 1.9 trillion that hasn't gone out the door yet, we just passed. American Rescue. … Let's evaluate what we have done, what we intend=ed to do and how it works. There might be some overlap. We're looking at everything to make sure that we just don't spend money for the sake of putting money and causing more debt and causing more maybe increase in inflation and we can overflood the market."
Some more context: The White House is working on trying to cut a bipartisan deal on a piece of an infrastructure package with Republicans. But it's unclear how long those talks will play out, and when Democratic leaders may try to go — it alone and use a budget process to pass legislation along party lines, a tactic they used to approve the $1.9 trillion Covid-19 relief law.
And it remains to be seen how much of Biden's push to approve his $1.8 trillion American Families Plan, on top of his $2.5 trillion American Jobs Plan, can be approved with bipartisan support.
Watch:
1 hr 47 min ago
Biden's next step in overcoming Covid-19 will be fighting vaccine hesitancy
From CNN's Ashley Semler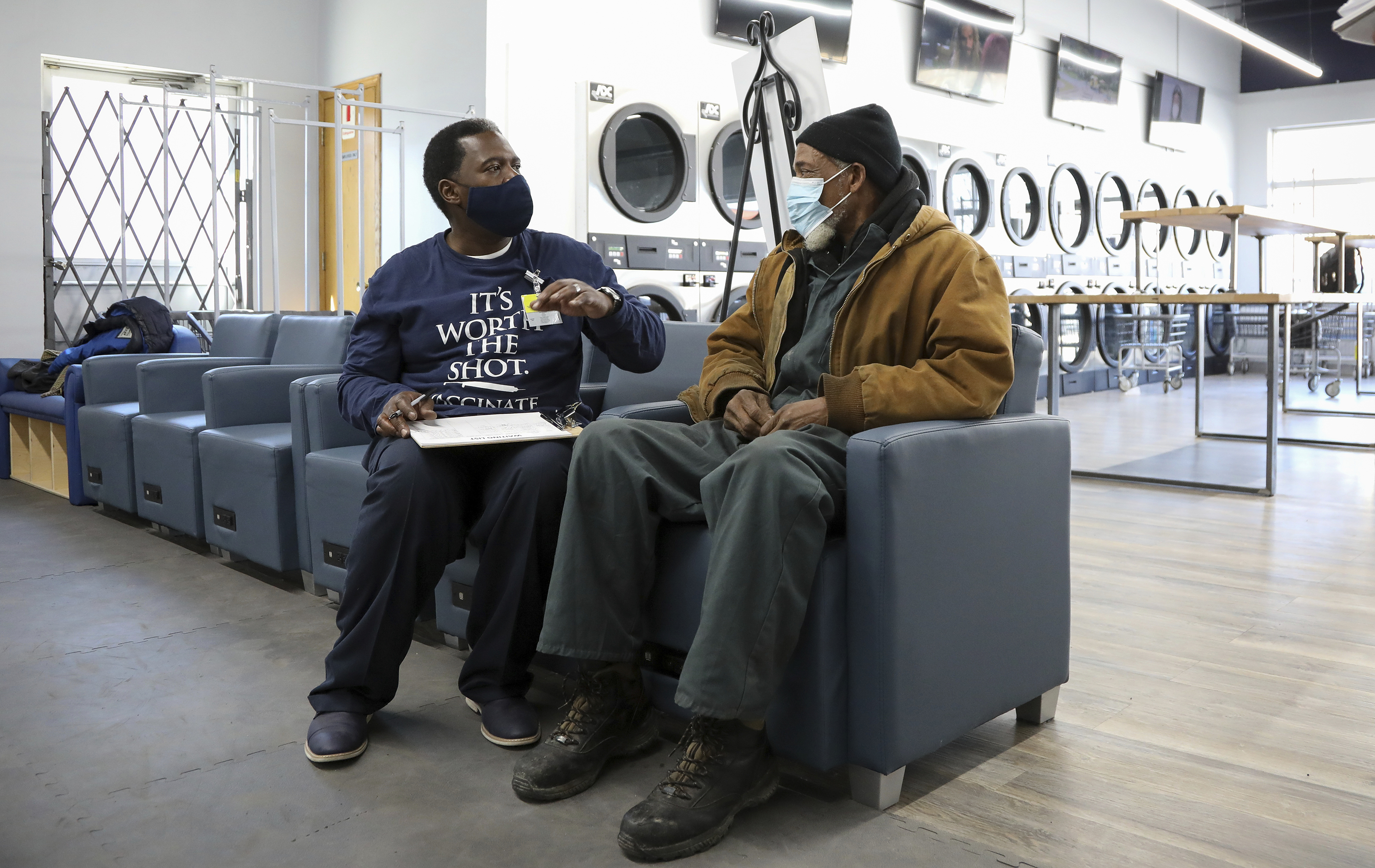 In 100 days, the US has gone from being heavily criticized for its Covid-19 response – with more than 570,000 recorded deaths, the highest number in the world – to the envy of the world on vaccinations, with an inoculation rate more than four times the global average.
But the country is now at a tipping point. With vaccine supply secured, it's now set to outpace demand at a critical moment, with Covid-19 variants on the rise. And the Biden administration's success or failure in reaching the hesitant and convincing everyone to take the vaccine will be critical in determining whether the country can finally win the war against the virus and move forward.
The administration insisted it would always lead with the science, but the science has often moved too slowly for a public eager to get back to normal. Some critics have said the Biden team should have put out earlier guidance about travel and socializing after vaccination, as an incentive to get the shot.
"I don't think that people understand what's in it for them," said Dr. Leana Wen, an emergency physician and visiting professor at George Washington University who is a CNN medical analyst. Wen said she also thinks the administration should have prioritized teachers for vaccination earlier in order to help schools open sooner.
More than half of adults in the US have now had at least one dose of the Covid-19 vaccine, but reaching the second half may be much harder.
Hesitancy remains a huge hurdle to reaching herd immunity, as vaccination numbers are starting to decline. Some communities of color are skeptical, vaccinations in rural areas are lagging and half of Republican men say they won't take the vaccine.
"It's absolutely crazy," Maryland Gov. Larry Hogan said of vaccine hesitancy among Republicans. "The only way we ever get life back to normal is if we get enough people to get that vaccine."
With all American adults now eligible for a shot, the country has reached a new phase of the vaccination effort: A massive PR campaign on social media, on TV and radio and in newspapers that enlists celebrities, politicians, doctors and local community leaders to tout the benefits and safety of the vaccine, and urge people to sign up.
"We always have to make sure that messages are tailored," Dr. Marcella Nunez-Smith, chair of the White House Covid-19 Equity Task Force, said. "So that's about saying, what are your particular concerns? What misinformation often, and disinformation have you heard? And how can we debunk that?"
Read more here.
2 hr 15 min ago
Here's how Biden addressed the climate crisis in the first months of his presidency 
From CNN's Maegan Vazquez, Kate Sullivan, Tami Luhby and Katie Lobosco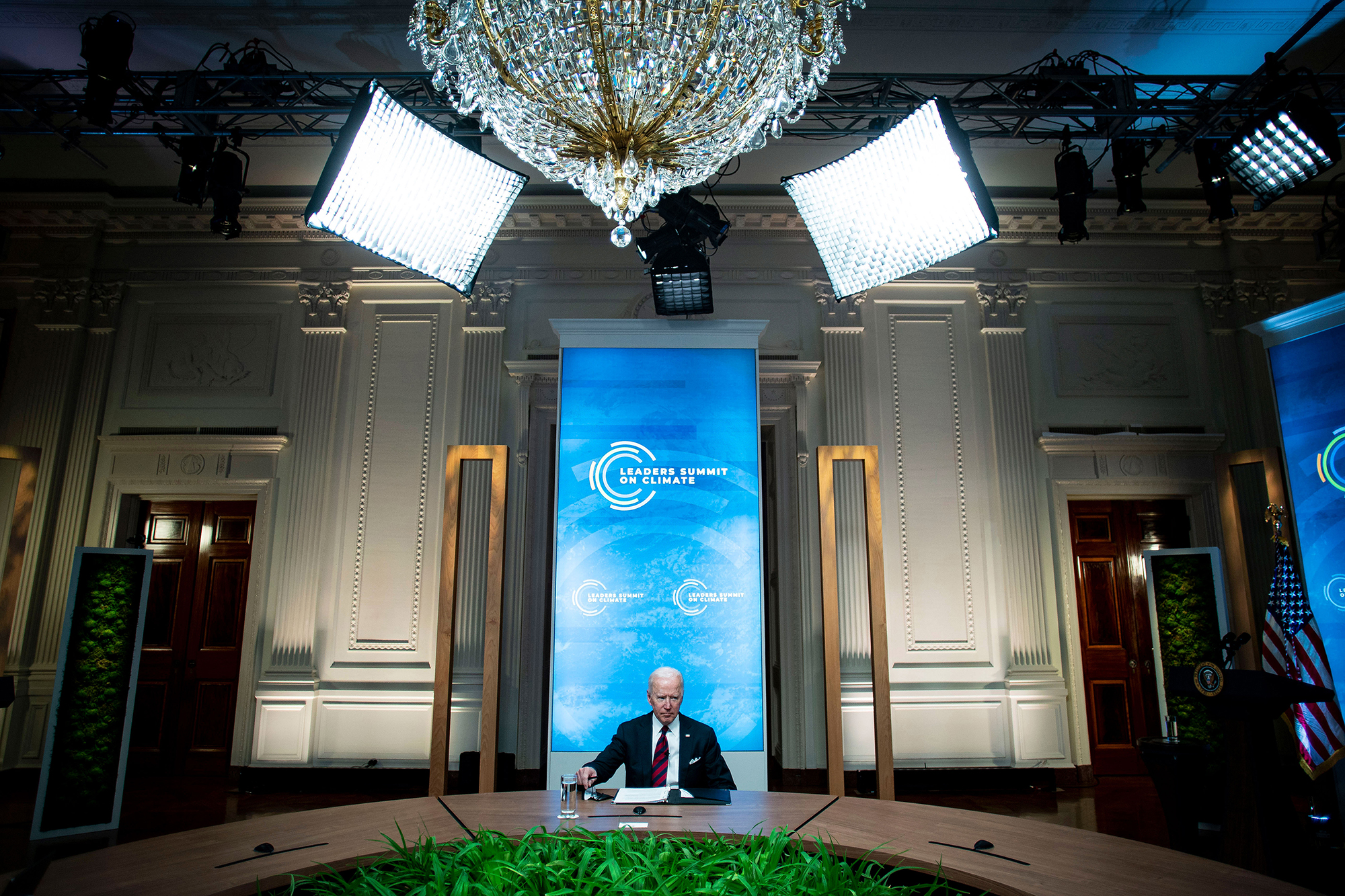 Last week, President Biden fulfilled his pledge to host a global climate summit within his first 100 days in office. During the event, he committed the US to reducing its greenhouse gas emissions by 50% to 52% below its 2005 emissions levels by 2030.
While the goals are part of the Paris climate agreement, which Biden rejoined upon taking office, they are non-binding and the administration has not rolled out a plan on how the US will meet them.
The wide range of leaders attending the two-day summit included a number of American allies, such as France's Emmanuel Macron and the United Kingdom's Boris Johnson, as well as leaders with whom Biden anticipates having a more confrontational relationship, like China's Xi Jinping and Putin.
While some countries reiterated during the summit that they were working toward their previously set climate goals, others, including Canada and South Korea, announced they were upping their targets.
Biden signed an executive order on his first day in office reversing Trump's 2017 decision to withdraw from the 2015 Paris climate accords, the landmark international agreement to limit global warming championed by Obama. The US was the first and only country to pull out of the agreement, officially exiting in late 2020.
As part of the global deal, which the US formally rejoined in February after a 30-day review, countries are expected to enhance their commitments to curb greenhouse gas emissions every five years. The goals of the global pact are to limit global warming to well below 2 degrees Celsius and pursue efforts to limit it to 1.5 degrees Celsius.
Read more about what Biden has done in his first 100 days here.
2 hr 57 min ago
A look at Biden's foreign policy focus in his first 100 days
From CNN's Maegan Vazquez, Kate Sullivan, Tami Luhby and Katie Lobosco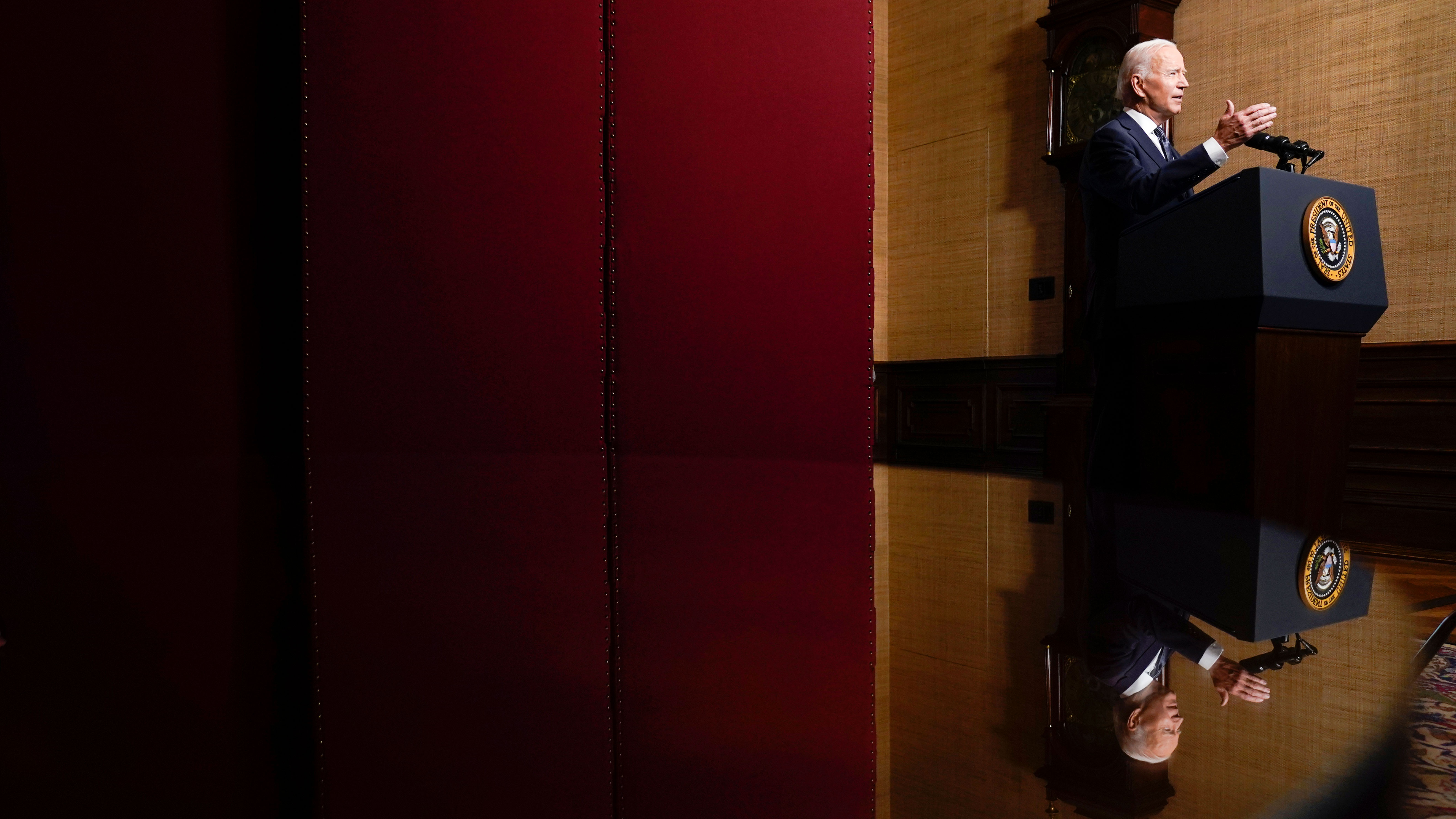 While the US-China relationship was a key issue during the campaign, Biden has focused on three other areas since taking office: Afghanistan, Iran and Russia.
Two decades after the US launched what would become America's longest war, Biden has committed to withdrawing troops from Afghanistan before Sept. 11, the 20th anniversary of the 2001 terrorist attacks on the World Trade Center in New York and at the Pentagon, just outside Washington.
Biden said the withdrawal will begin May 1, in line with an agreement made with the Taliban during the Trump administration. Some US troops will remain in Afghanistan to protect American diplomats, but a precise number of remaining troops has not been disclosed. US humanitarian and diplomatic efforts will continue in Afghanistan and the US will continue to support peace efforts between the Afghan government and the Taliban, Biden said.
The President has also moved to salvage the US-Iran nuclear deal put in place in 2015 under President Barack Obama, which was abandoned by the Trump administration in 2018.
The US and Iran resumed talks in Vienna in April, though delegations from the two countries did not interact directly but instead exchanged views through officials from the global powers still party to the deal. A State Department official stressed earlier this month that the Vienna conversations were "just the first step of this first phase of a potential return to" the nuclear deal.
And the Biden administration issued sweeping sanctions and diplomatic expulsions against Russia in response to Moscow's interference in the 2020 US election, its SolarWinds cyberattack and its continued occupation and "severe rights abuses" in Crimea.
The US pointed to the Russian Foreign Intelligence Service as the group behind the SolarWinds hack. The White House also said it is expelling 10 Russian diplomats in Washington, including "representatives of Russian intelligence services," for the hack and the election meddling.
The Biden administration also barred US financial institutions from participating in the primary market for bonds issued by Russia's central bank and other leading financial institutions. Two days before issuing the sanctions, Biden spoke with Russian President Vladimir Putin and proposed a summit between the two countries later this year.
Read more about what Biden has done in his first 100 days here.