10 min ago
Why Democrats hope to have a 51-49 majority after Georgia's Senate runoff
From CNN's Ali Zaslav and Ted Barrett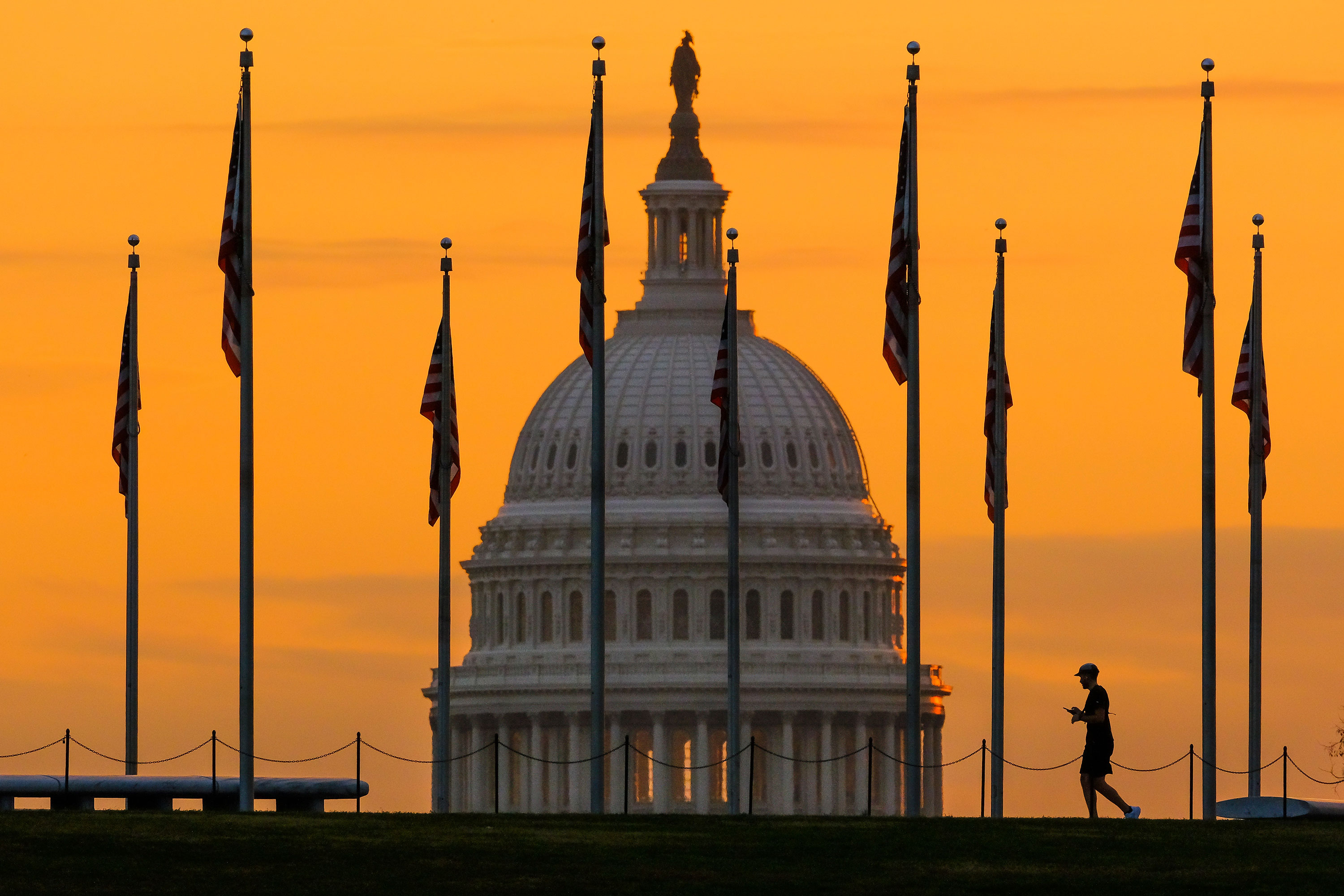 If Democrats win the Senate runoff in Georgia and secure a slim 51-49 majority over Republicans, they will have significant governing advantages compared to the 50-50 split in the current Congress, during which a power sharing agreement gives Republicans considerable leverage over Democrats despite being in the minority.
Democrats would hold majorities in each committee, allowing them to process legislation and nominations much faster. Democrats would also enjoy bigger staffs and budgets, giving them more ability to carry out committee work. Committees now are evenly split – as are the resources – allowing Republicans to slow the pace of nominees they oppose. When a choice deadlocks in committee, Democrats must take time-consuming steps to discharge that person from committee and allow a floor vote. In one instance earlier this year, Republicans used Banking Committee rules to prevent a vote from even taking place by boycotting committee sessions, ultimately forcing President Joe Biden to withdraw a nominee for the Federal Reserve. This would also free up additional floor time for Senate Majority Leader Chuck Schumer to use toward other nominees and Democratic priorities.
Democrats would have stronger power to issue subpoenas. They would no longer need bipartisan support to issue subpoenas so they can bypass GOP opposition to using these key tools. This could increase the power and number of Democratic-led investigations.
Centrist Democrats may not hold as much power over Democrats' agenda. A two-seat majority margin gives Schumer more breathing room to pass legislation without needing support from all members of his caucus – like West Virginia Sen. Joe Manchin and Arizona Sen. Kyrsten Sinema, moderates who will both be up for reelection in 2024. The two held enormous power in the 50-50 Senate.
Filling a Supreme Court vacancy could be easier. The two-seat margin could also become critical if there were to be a Supreme Court vacancy as only a majority is needed to confirm a justice to that post, allowing Schumer to lose one vote.
Harris might not be needed as often on the Hill. Democrats likely won't have to rely as heavily on Vice President Kamala Harris to break tie votes on nominations and legislation, something she's done 26 times so far in the current 50-50 Senate, the most by any vice president in modern times.
23 min ago
More than 800,000 in-person votes cast so far in today's Georgia runoff
From CNN's Kevin Conlon and Christina Maxouris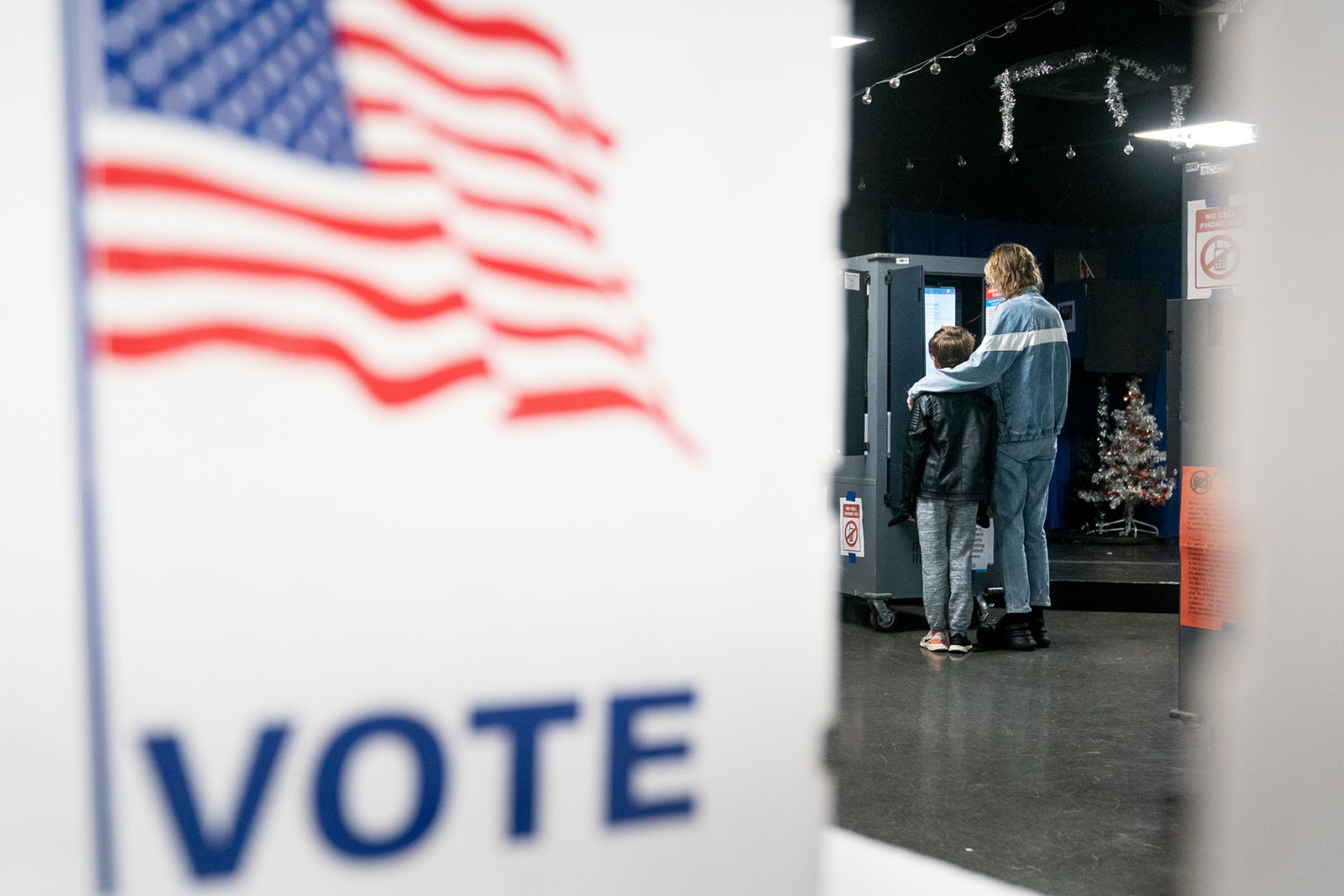 More than 800,000 Georgians have voted so far in person on Election Day, as of 2 p.m. ET, according to Gabriel Sterling, chief operating officer at the Georgia secretary of state's office.   
That number is likely a conservative estimate, Sterling added, and it's in addition to roughly 1.9 million people who voted before Tuesday.
"We've seen smooth running everywhere, to be honest," Sterling said at a news conference.
Sterling said that Election Day statewide has thus far had only a few hiccups.
Two locations will keep polls open beyond 7 p.m. ET, the typical poll-closing time. One polling place in Walker County will stay open until 7:30 p.m. ET due to what Sterling described as "human error," and one in Gwinnett County will stay open until 7:08 p.m. ET. The issue at the Gwinnett precinct was unknown at this time, Sterling said. 
2 hr 4 min ago
These were both candidates' final pitches to Georgia voters ahead of Tuesday's runoff
From CNN's Jeff Zeleny, Eva McKend and Gregory Krieg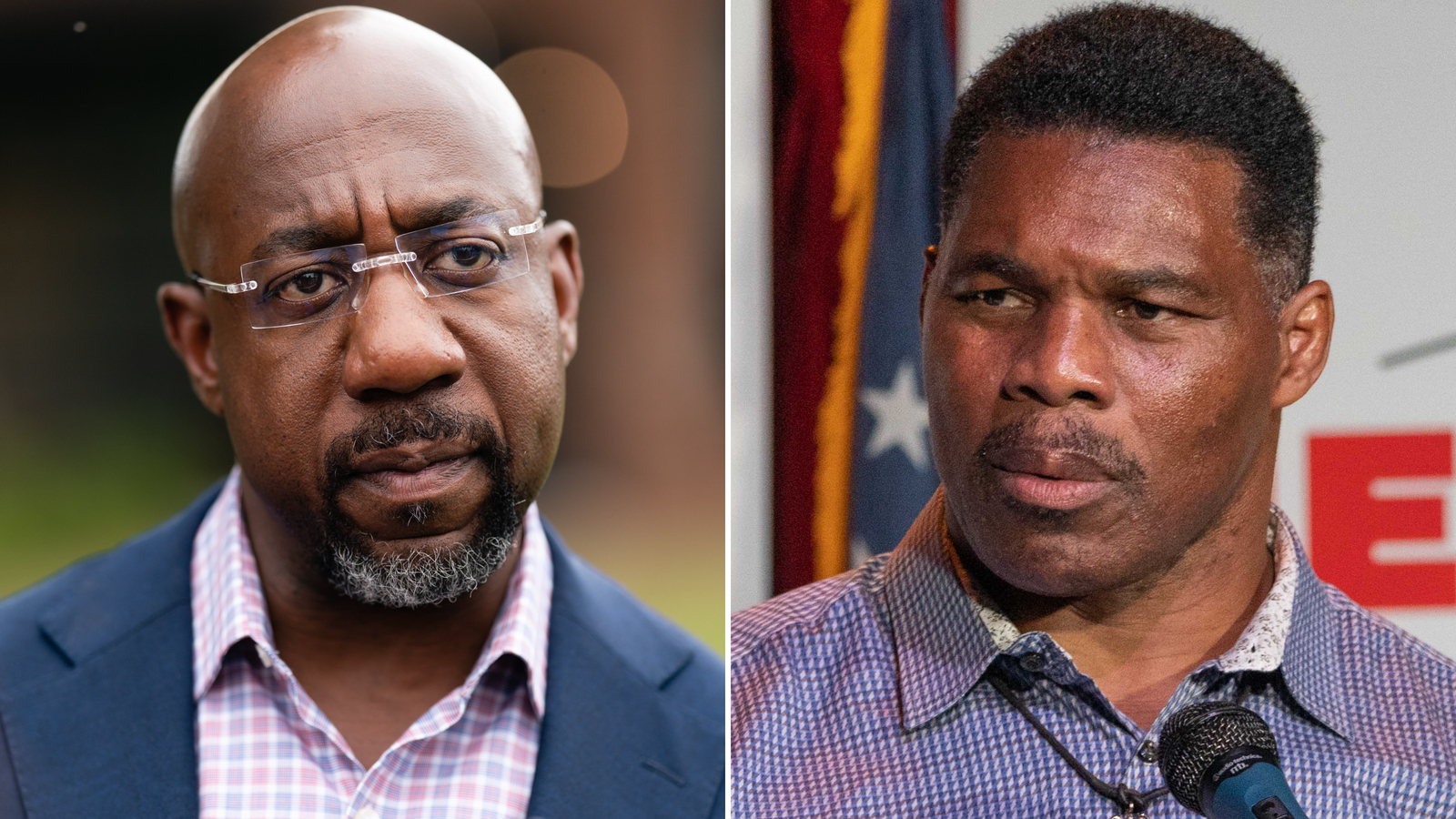 On the final full day of campaigning in Georgia, Democratic Sen. Raphael Warnock exuded confidence, but warned supporters against being complacent in his runoff election with Republican nominee and former football great Herschel Walker.
"There is still a path for Herschel Walker to win this race," Warnock said after a campaign stop Monday. "If there's anything I worry about it's that people will think we don't need their voice. We do. We need you to show up."
Warnock was the leading vote-getter in the general election last month, but the contest extended into December since he failed to win a majority. After four weeks of runoff campaigning, Warnock and Democrats are optimistic that he can outlast Walker and secure a full, six-year term.
Such a victory would help solidify Georgia as a purple state after Joe Biden narrowly carried it in 2020 and Warnock and Jon Ossoff won January 2021 runoffs that delivered the president a Democratic Senate.
"We're working on turnout, turnout, turnout," Walker said as he barnstormed across northern Georgia at five scheduled rallies Monday. "A vote for Warnock is a vote for these failed policies. A vote for me is a better coming."
The former Georgia football great spoke with a measure of nostalgia about his first bid for public office.
"The best thing I've ever done — including the Heisman trophy — the best thing I've ever done is run for office right here," Walker said. "I saw my heavenly father show me my family. I will always, always fight for my family."
Tuesday's race, though, is still expected to be tight, with both parties and allied groups pouring tens of millions into a contest that will shape the balance of power in the Senate over the next two years.
3 hr 59 min ago
DOJ sending federal election monitors to several Georgia counties for runoff
From CNN's Tierney Sneed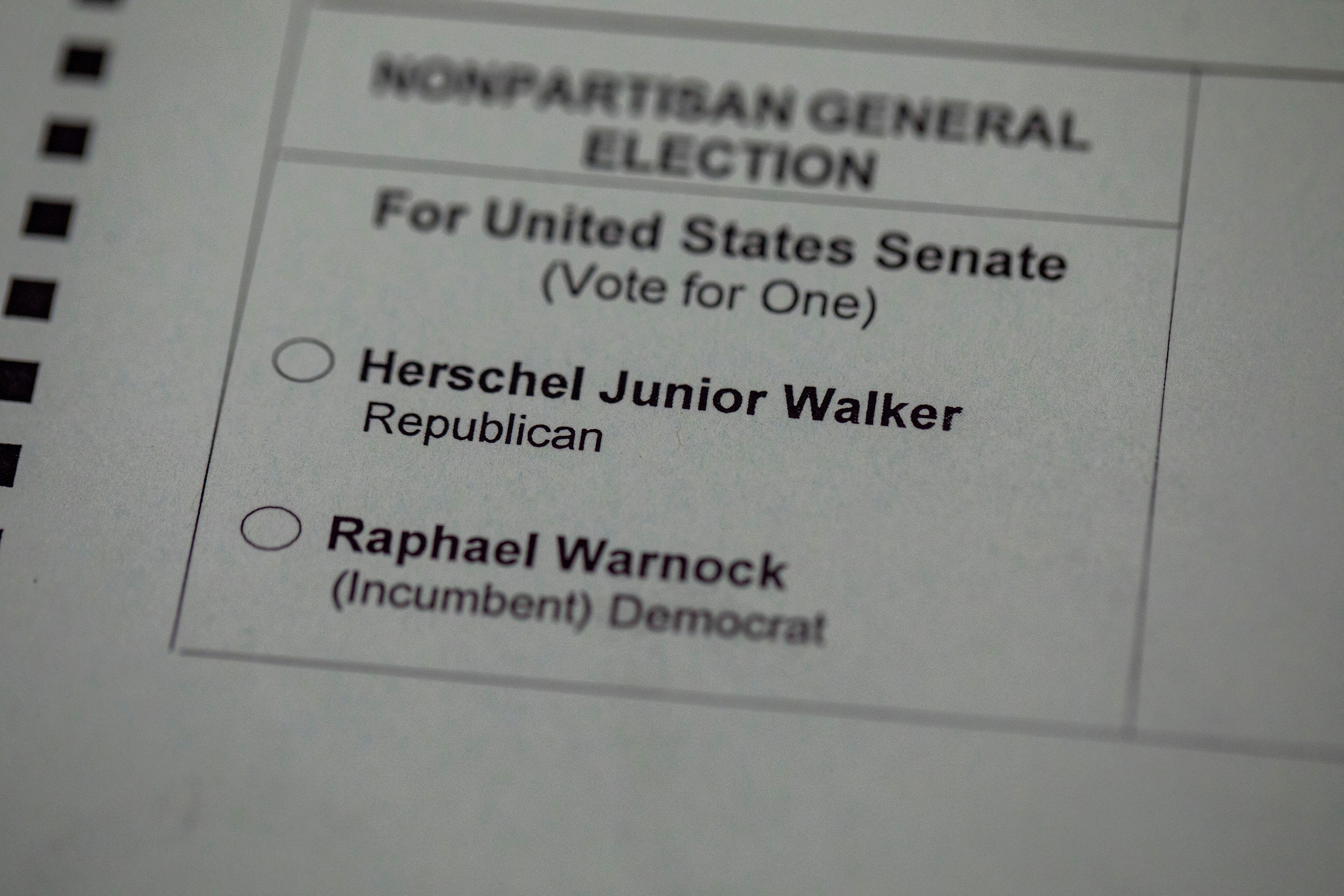 The Justice Department said Tuesday that it was sending federal election monitors to voting sites in four Georgia counties for Tuesday's Senate runoff: Cobb County, Fulton County, Gwinnett County and Macon-Bibb County.
The practice of DOJ organizing federal monitors at election sites traces back to the 1965 passage of the Voting Rights Act. The monitors include personnel from the DOJ's Civil Rights Division and from its US Attorneys' Offices.
2 hr 25 min ago
Here's why Democratic leaders say the difference between 50 and 51 senators is significant
From CNN's Shawna Mizelle, DJ Judd and Gregory Krieg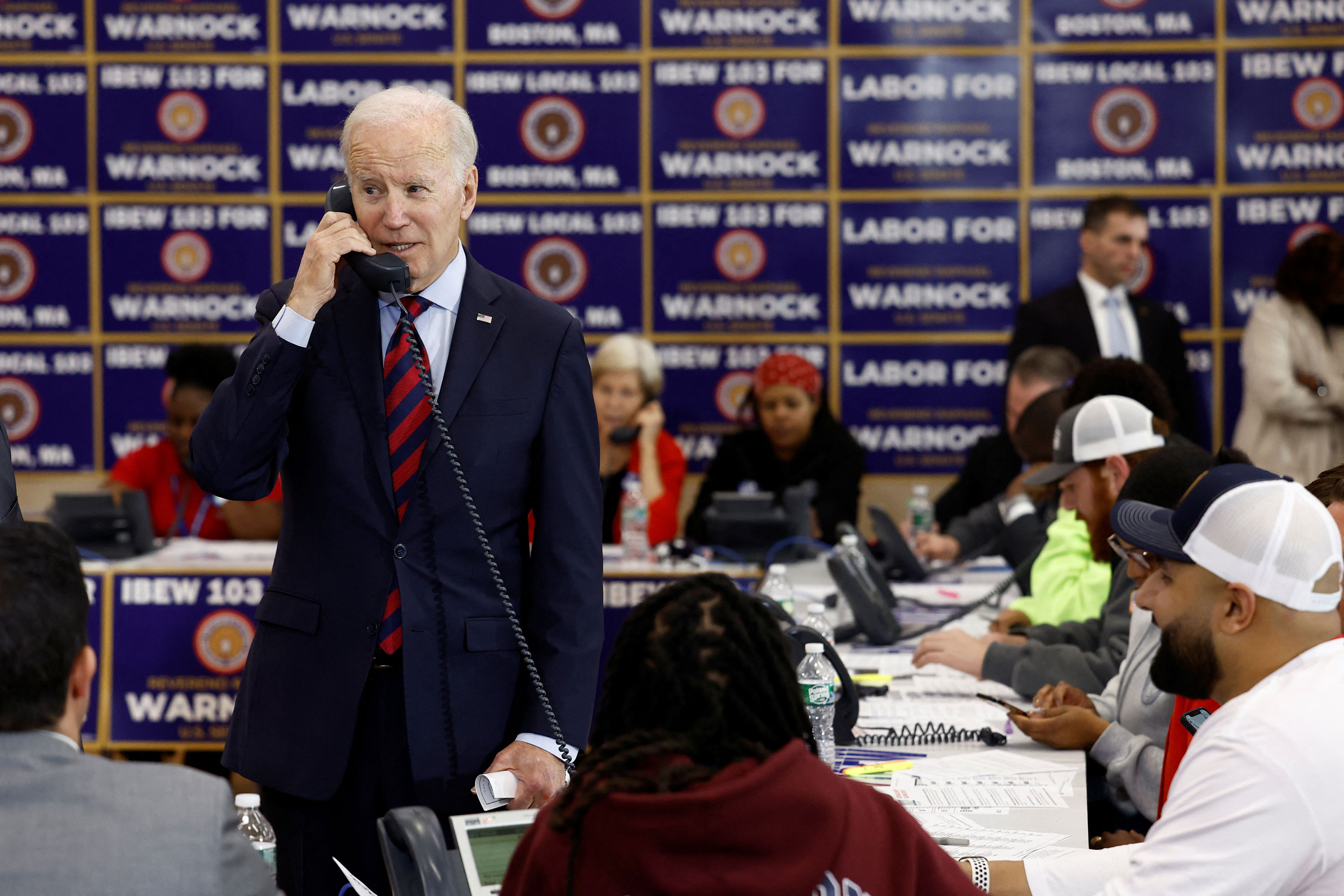 Top Democratic leaders are driving home the importance of the Senate runoff election in Georgia by pointing out the difference an additional seat could make when members dissent from the party or the president's agenda.
Speaking at a Boston fundraiser for Democratic Sen. Raphael Warnock on Friday, President Joe Biden acknowledged the hurdles Democrats have had to clear to pass legislation in an evenly divided Senate. He referenced West Virginia Sen. Joe Manchin and alluded to Arizona Sen. Kyrsten Sinema, who have not always supported his agenda, telling the crowd, "The reason we need Warnock is we cannot have every vote hanging on a single thread."
"Manchin is a good person, but he has different views, and he represents a different constituency than most of us do. Same with the senator from Arizona," Biden said, per the press pool that was covering the off-camera event.
Opposition by Manchin delayed passage of Democrats' climate, health care and tax package, and he and Sinema have refused to support Democratic efforts to change the Senate's legislative filibuster rules to pass voting rights legislation.
Former President Barack Obama similarly warned Democrats on Thursday against becoming complacent in the final days of the Georgia runoff election.
"What's the difference between 50 and 51 (senators)?" Obama asked. "The answer is a lot."
"An extra senator gives Democrats more breathing room on important bills. It prevents one person from holding up everything. It also puts us in a better position a couple years from now when you've got another election and the Senate map is going to be tilted in the favor of Republicans," the former president said.
6 hr 5 min ago
Atlanta voters undeterred by gloomy weather: "I didn't care if it was snowing, mud; I was going to be here"
From CNN's Eva McKend
Despite the rainy weather, a line began to form before 7 a.m. ET at the C.T. Martin Natatorium and Recreation Center polling site in southwest Atlanta. 
When the polls opened, voters moved through the queue relatively quickly, getting in and out within a few minutes. 
Tondalia Smith said she previously tried voting during the early voting period but left after an hour and a half of waiting. She returned to vote this morning and was pleasantly surprised by how fast she was able to cast her ballot. "I was like, thank you Jesus, I came early," she said. 
When CNN asked if she was concerned the gloomy weather would impact turnout, she said, "No, not at all. We have to come outside."
"I didn't care if it was snowing, mud; I was going to be here."
Other voters at the recreation center echoed that resolve. 
"It's part of nature," said Gail Banks, noting the rainy weather didn't sway her and hopes it does not impact others.
"It took a long time for us all to vote, us being Black. You know what I'm saying? So why give up the opportunity," Banks said. 
"I think people have purpose in their hearts to get the right person in that office. So the weather is not going to be a factor coming out," said James Hall, who voted with his 25-year-old grandson Demarco. 
"Our choices that we make today will determine a lot that goes on in the next 10 to 20 years," said Demarco Hill, adding he wouldn't miss the opportunity to vote whether there is rain, snow or sleet.
6 hr 47 min ago
Georgia's runoff election is expected to be a tight race — and there might not be results Tuesday, official says
From CNN's Kaanita Iyer, Jennifer Agiesta and Ariel Edwards-Levy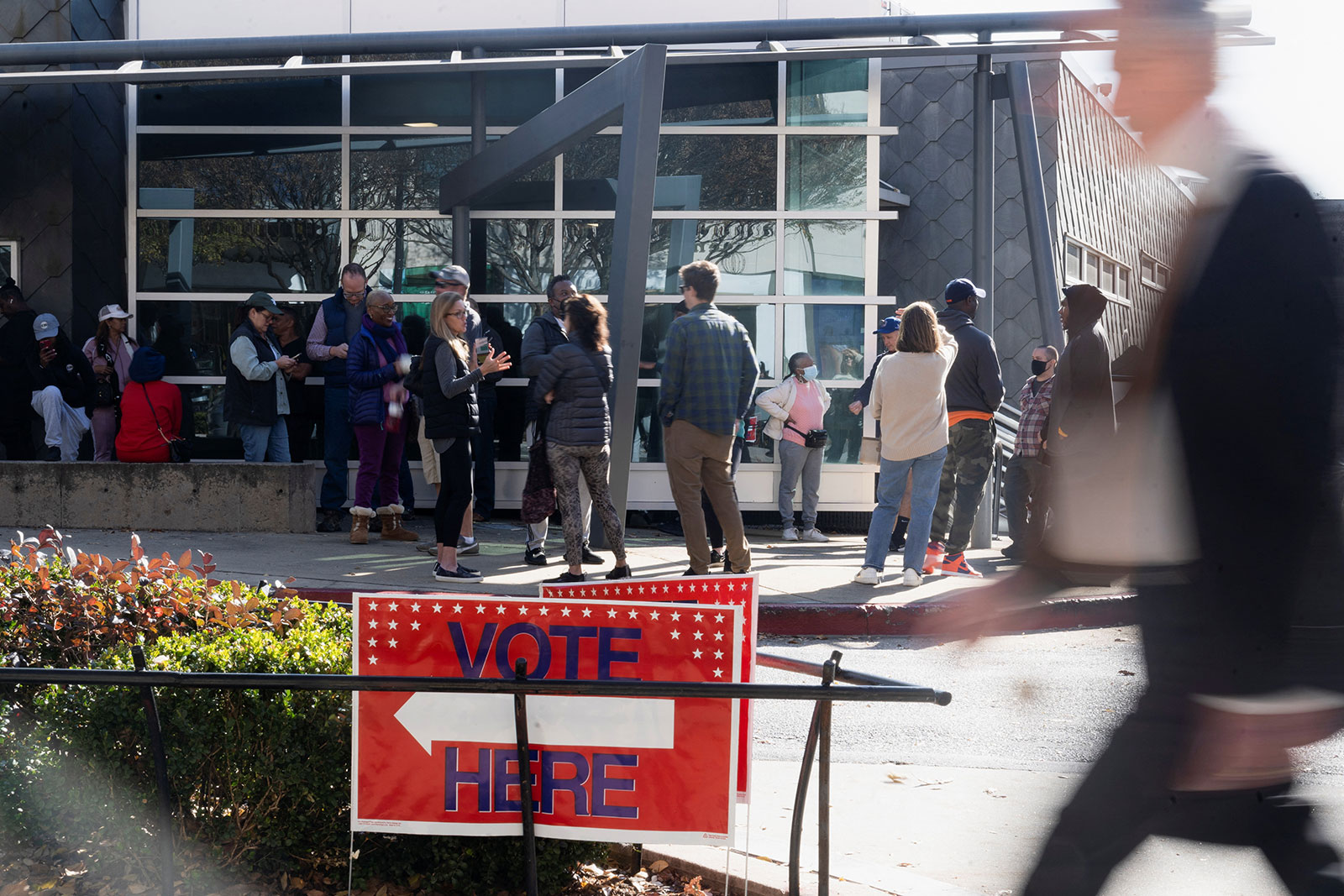 A Georgia election official said the winner in Tuesday's runoff between Democratic Sen. Raphael Warnock and Republican nominee Hershel Walker might not be known on election night after record early voter turnout.
"We're preparing for, you know, it being a very tight race," Georgia secretary of state's chief operating officer Gabriel Sterling told CNN. "I anticipate we may not know on Tuesday night. It just, it really depends because it's up to the voters and they're, and they're showing up in droves."  
More than 1.8 million Georgians have voted so far, as of Dec. 3, with about 300,000 people voting early each day last week — setting records for the largest single-day early voting turnout in state history. Early voting for the runoff ended on Friday.
"There's obviously a lot of enthusiasm," Sterling said. "Both Democrats and Republicans can point to the turnout models and say, 'that's good for us,' so nobody knows what's going to happen." 
A tight race: Before any votes are counted, CNN's recent poll of the Georgia Senate runoff showed Warnock narrowly leading Walker 52% to 48% among likely voters.
According to the survey, nearly half of those who backed Walker (47%) said their vote was more about opposition to Warnock than support for their candidate. And 52% said their vote was more to support Walker.
Warnock's supporters broadly said they were casting ballots to support their candidate (83%) rather than to oppose Walker (17%).
That difference, the poll suggests, could be a factor in driving turnout in the race.
7 hr 33 min ago
Georgia's runoff comes with high stakes
From CNN's Gregory Krieg and David Wright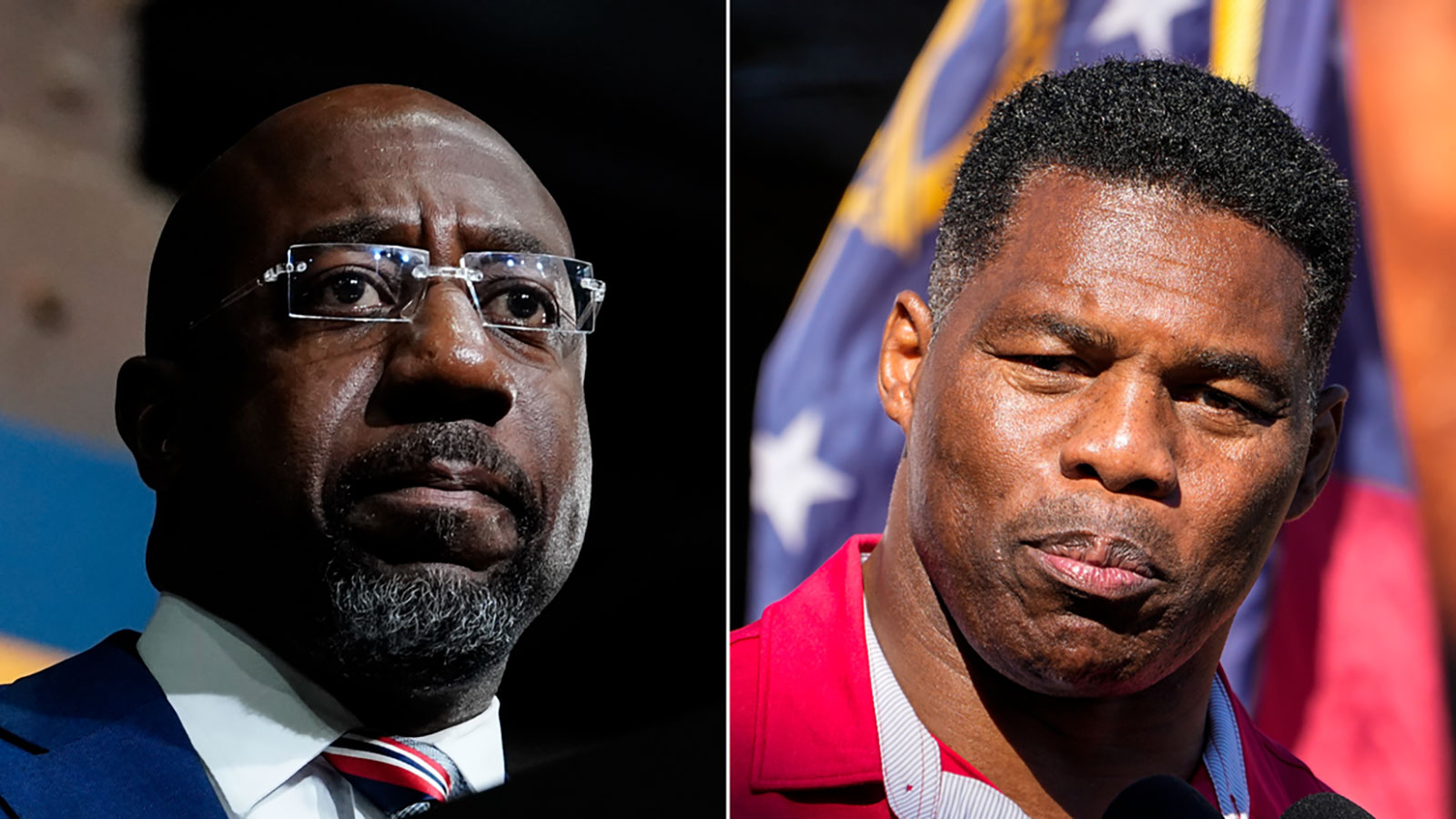 Heavy hitters and big dollars from both national parties have been pouring into Georgia for a race that will determine the balance of power in the Democratic-controlled Senate next year.
If Republican Herschel Walker prevails, the parties will again split the Senate 50-50, with Vice President Kamala Harris providing a tie-breaking vote and Democrats the slightest possible advantage.
Democrats will control the chamber after the party's incumbents held their ground and Pennsylvania's John Fetterman picked up a seat held by retiring GOP Sen. Pat Toomey.
But this is still a race full of consequences.
In the short term, a Sen. Raphael Warnock victory would deliver more power to Democrats as they seek a firmer grip on the procedural life of the Senate, which could help them confirm more President Joe Biden nominees in an expeditious manner. West Virginia Sen. Joe Manchin would also lose some of his leverage if Majority Leader Chuck Schumer had a vote to spare, which could hold added significance, given Manchin is facing reelection in 2024.
Senate Minority Whip John Thune, a South Dakota Republican, spelled out the stakes on last week.
"Having an evenly divided Senate means that you get equal representation on committees," Thune said. "We've been successfully able to bottle up some bad nominees at the committee level. So (the Georgia race has) got real consequences."
Thune also conceded that his party could use a morale boost after underperforming expectations in the midterms, despite narrowly gaining control of the House.
"It'd be nice to get a win on the books, and especially in a state like Georgia, where, frankly, we think we should be winning," Thune said.
Beyond that, looking ahead to the next election in 2024, Republicans – already with a more favorable map than this year – would be better positioned to win back a majority, perhaps a significant one, if Walker can pad their numbers now.
8 hr 40 min ago
Why there's a Senate runoff happening in Georgia today
From CNN's Paul LeBlanc
Democrats clinched 50 seats in the Senate, but the stakes remain high for today's Georgia's runoff between Democratic Sen. Raphael Warnock and Republican challenger Herschel Walker.
Neither candidate surpassed the 50% threshold needed to win the race outright in the November general election, forcing a runoff.
A runoff is an additional election used to determine the winner of a certain race when neither candidate earns the required threshold for victory – in this case, 50%.
In Georgia, runoffs are more straightforward than general elections, as the candidate with the most votes wins.