1 min ago
Tonight Maricopa County will release 1st batch of results from mail ballots dropped off on Election Day
From CNN's Christina Maxouris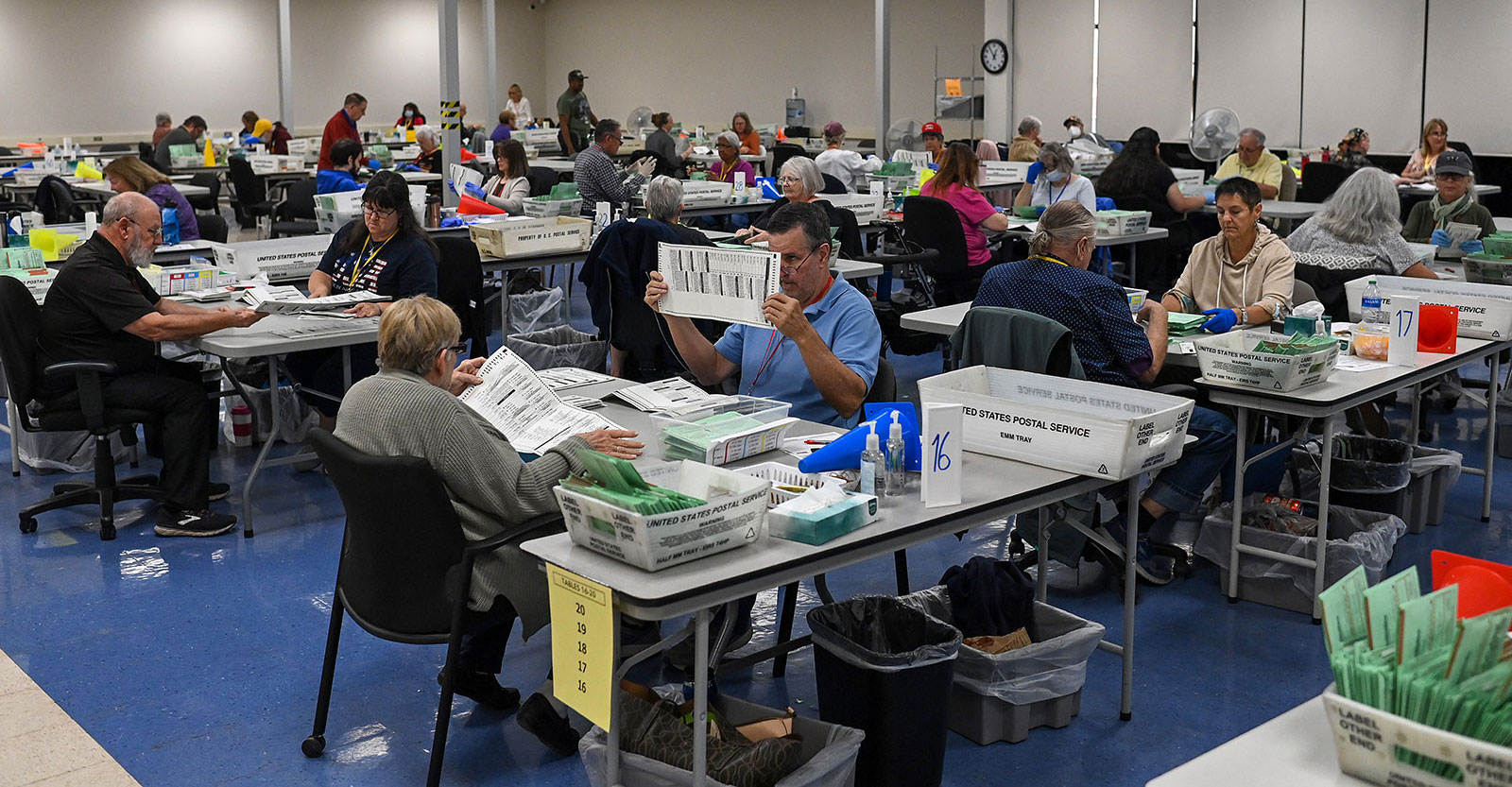 Arizona's Maricopa County will release tonight its first batch of results from the 290,000 mail-in ballots that voters dropped off on Election Day, a top county official told CNN. 
Officials expect to release the results from about 60,000 to 70,000 votes, Maricopa County Board of Supervisors chair Bill Gates estimated in an interview with CNN's Bianna Golodryga and Boris Sanchez.
A majority of those will be mail-in ballots dropped off on Election Day, as well as mail-in ballots received before Election Day and "Box 3" votes (ballots from Election Day that were not able to be read due to technical issues).
Maricopa County officials have estimated there are about 17,000 of those Box 3 ballots.
The number of people who dropped off their mail ballots on Election Day far surpassed previous records, and that is part of the reason why counting has taken as long as it has, Gates said.
He added that he expects workers to finish counting ballots by "very early next week."
Why it matters: A big batch of results from Maricopa County, which is Arizona's most populous, could bring more clarity to the state of a key race for control of the Senate. Democratic Sen. Mark Kelly currently leads his Republican opponent Blake Masters.
Democrats need to win in two out of three states — Arizona, Nevada and Georgia — to maintain a narrow majority in the Senate. CNN has already projected that Georgia will head to a December runoff.
Unfounded claims: Responding to Arizona's Republican gubernatorial candidate Kari Lake, who said without evidence that election officials in the state are trying to delay the results, Gates said it's "particularly hard to digest" her statements.
"Today is a holiday in Maricopa County and we have many people here today working 14 and 18 hours keeping this count going forward," Gates said. "To have those sorts of comments accusing these good people of slow-rolling or dragging their feet, that's hard for me to swallow."
8 min ago
Nevada's Clark County expects to report the results from nearly 16,000 mail-in ballots Friday night
From CNN's Ella Nilsen
The top election official in Nevada's largest county said workers will tabulate results from about 15,900 mail-in votes by 9 p.m. ET Friday, as the state's close Senate race hangs in the balance.
Joe Gloria, Clark County Election Department registrar, said he expected to be largely finished with the remaining 34,130 mail-in votes by Saturday. Those ballots are being inspected at the county's counting board, Gloria said, and some could also be reported Friday night. 
More than 15,000 additional ballots could also eventually be counted if they meet eligibility requirements. Monday is the deadline for voters who need to contact the Clark County elections department to cure their ballots by providing additional details to verify their ballot. Gloria said 9,659 are eligible to be cured. Another 5,555 in-person provisional ballots could be added as well once they are validated.
Across the state, mail-in ballots postmarked by Election Day are eligible if they arrive by Saturday.  
Gloria noted that the number of ballots still coming in through the mail has dropped significantly, with his department picking up just a little over 100 of those ballots on Friday.   
Responding to voters who might be wondering why vote counting is going into the weekend, Gloria said he had to follow state laws.  
"I can't finish all the mail until it all comes in; I can't finish until Saturday," he said. "I don't want voters to be discouraged. We're doing everything we possibly can to move this process forward."
42 min ago
CNN Projection: Democrat Steve Hobbs will win special election for Washington secretary of state
From CNN's Shania Shelton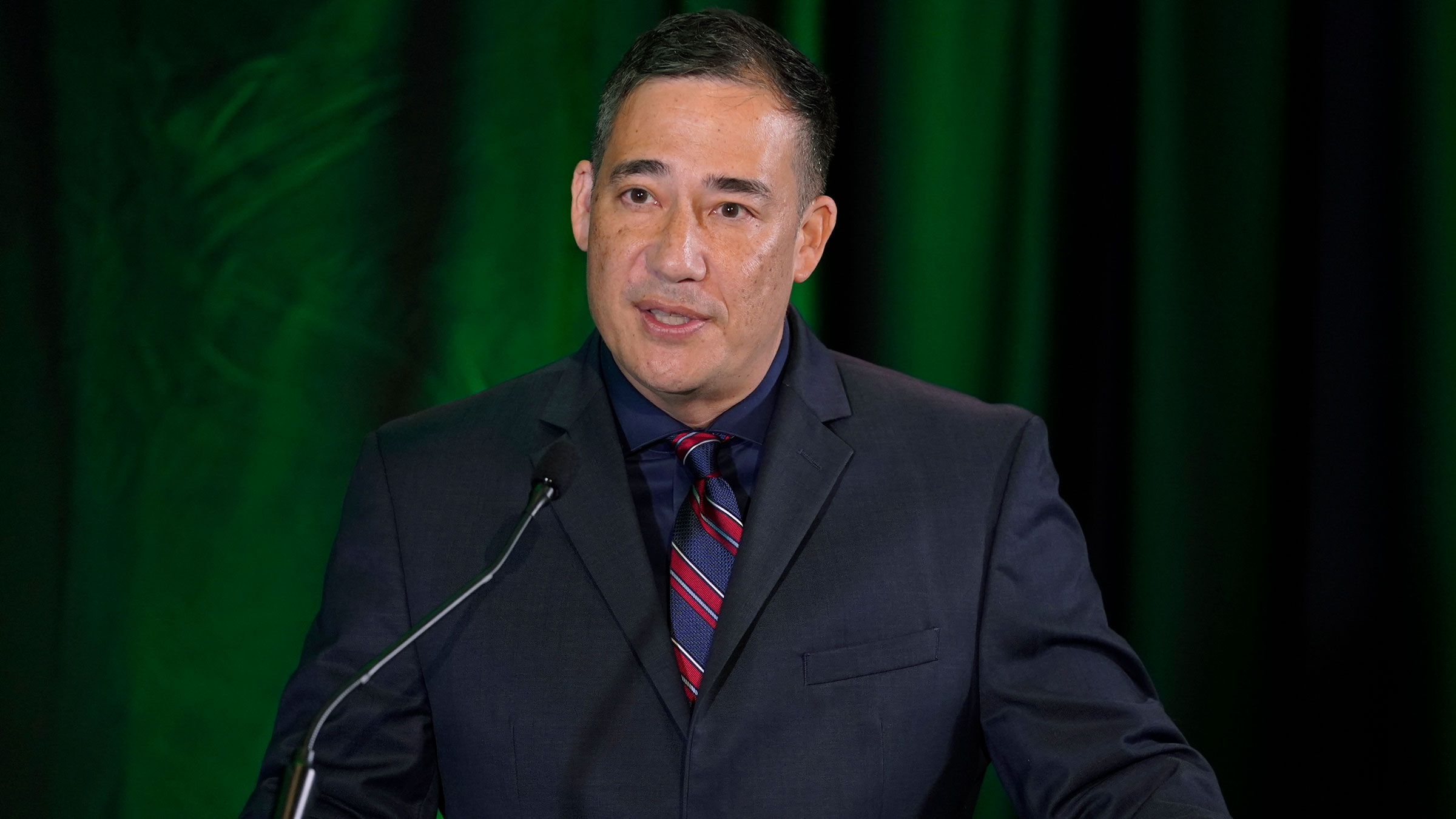 Steve Hobbs will win the special election for Washington secretary of state, CNN projects, becoming the first Democrat to win an election for the office since 1960.
He will defeat independent Julie Anderson, the Pierce County auditor, to fill the remaining two years of former Secretary of State Kim Wyman's term.
Hobbs has been serving in the position since last year, when Democratic Gov. Jay Inslee appointed him to succeed Wyman, who left to join the Biden administration. She now leads the Department of Homeland Security's efforts to protect elections from domestic and foreign interference.
Hobbs, the son of a Japanese immigrant, is the first Asian American to serve as Washington secretary of state. He served in the state Senate for more than 14 years prior to his appointment by Inslee.
1 hr 1 min ago
Nobody breached ballot room during Nevada county livestream outage, officials say
From CNN's Christina Maxouris 
In Washoe County, Nevada, livestream cameras at the registrar of voters' office went down Wednesday night through early Thursday morning — but officials said footage captured by separate security cameras showed no one entered the ballot room or the registrar's office. 
The cameras that went down can "intermittently lose connection" with the computer application that allows them to livestream events, county officials said in a statement. On Wednesday night, the livestream cameras lost connection a little before 11:30 p.m., roughly an hour after all the staff had left for the night. Connection was restored shortly before 8 a.m. on Thursday morning, according to the statement
The county's security administrator confirmed that security camera footage showed no one entered the ballot or registrar's office during that time. Staff badge reports also showed no one entered the area, officials said. 
The Washoe officials spoke out after baseless speculation on social media that the outage was part of a Democratic scheme to rig the election.
56 min ago
House Democrats quietly plot leadership plans while waiting for Pelosi's next move
From CNN's Annie Grayer, Manu Raju and Daniella Diaz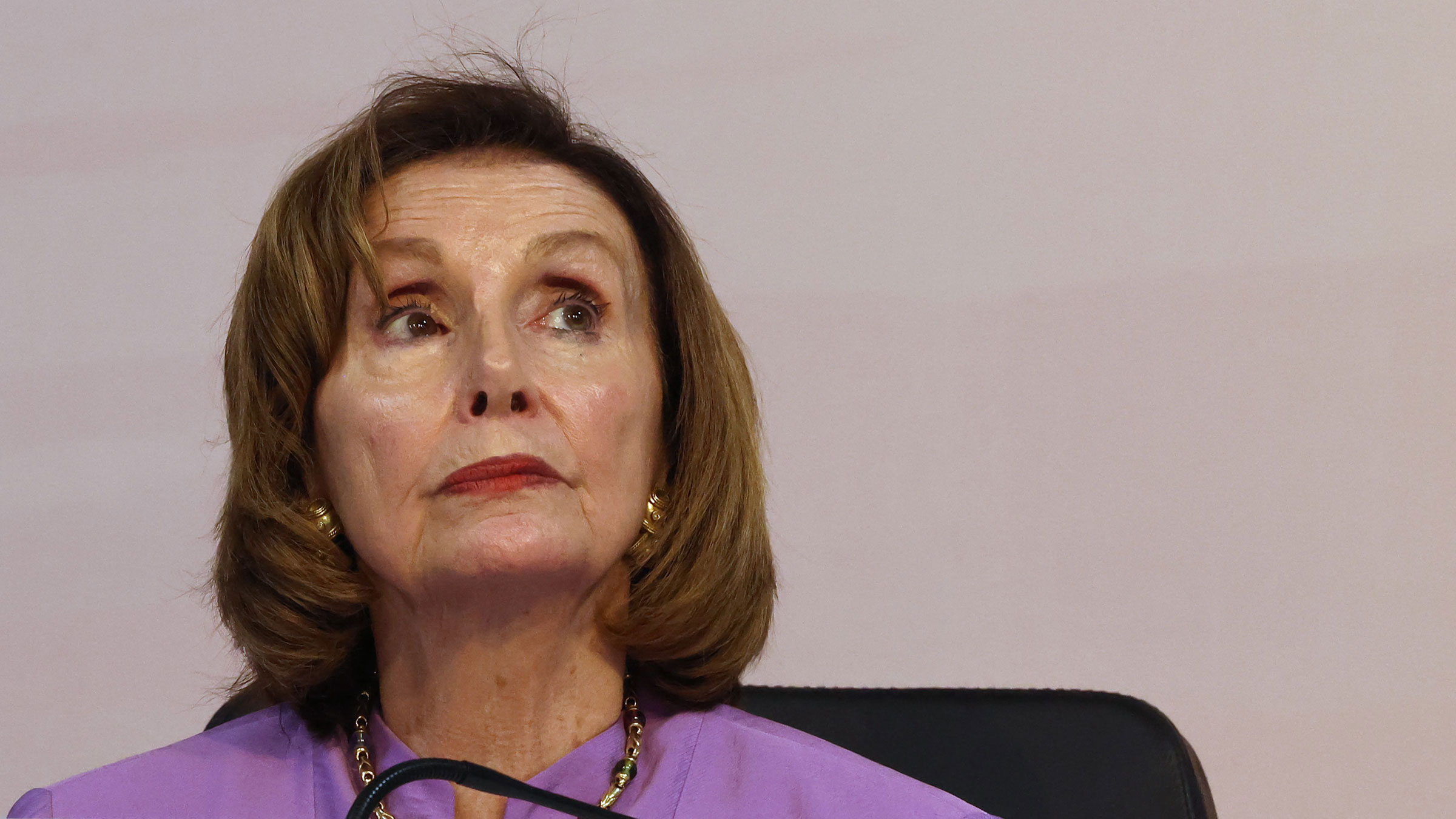 The internal Democratic maneuvering to succeed House Speaker Nancy Pelosi is quietly playing out behind the scenes even as lawmakers are completely in the dark about her ambitions and future plans. 
Members of Pelosi's leadership team and those who have ambitions to succeed her have been reaching out to their colleagues and mounting a shadow campaign of sorts that will be ready to launch once Pelosi makes her decision and in time for the Nov. 30 leadership elections. 
"I'm getting tons of calls," said one Democratic member, who like others, asked for anonymity to discuss the sensitive situation candidly. "The top three are mostly just checking in and saying, 'Hi.'" 
Others are preparing letters to announce their bids for the top three spots, planning meetings with new Democratic members next week and are preparing to mount a formal operation to lock down the votes once Pelosi's future plans become clear, according to multiple Democratic sources. 
Pelosi's decision is not the only one that will set off a leadership scramble: Her top two deputies, Steny Hoyer of Maryland and Jim Clyburn of South Carolina, have not yet signaled their intentions. And if they decide to attempt to succeed her in the top spot, or try to keep a position in leadership, it could lead to a messy internal battle in the aftermath of surprising Democratic wins in Tuesday's midterms. 
Like Pelosi, Hoyer and Clyburn, are in their 80s, and are facing calls for generational change even as they command loyalty and respect from various wings of their caucus. If Pelosi were to step aside, the widespread belief internally is that Hakeem Jeffries, the 52-year-old Brooklyn Democrat and current caucus chair, would be the frontrunner. And he and two other Democrats from his generation and who have been at the leadership table — 59-year-old Katherine Clark of Massachusetts and 43-year-old Pete Aguilar of California — are seen as a team that would round out the top three leadership positions. 
But those plans could be upset rather quickly since others have signaled interest in leadership spots. Democratic Rep. Adam Schiff, chair of the House Intelligence Committee member, has been quietly meeting with members for months as he sounds out a possible run for Democratic leader, while the head of the Congressional Progressive, Pramila Jayapal, is also seen as a potential candidate for a spot within the leadership team. 
51 min ago
CNN Projection: Democrat Rep. David Trone will win Maryland's 6th Congressional District
From CNN staff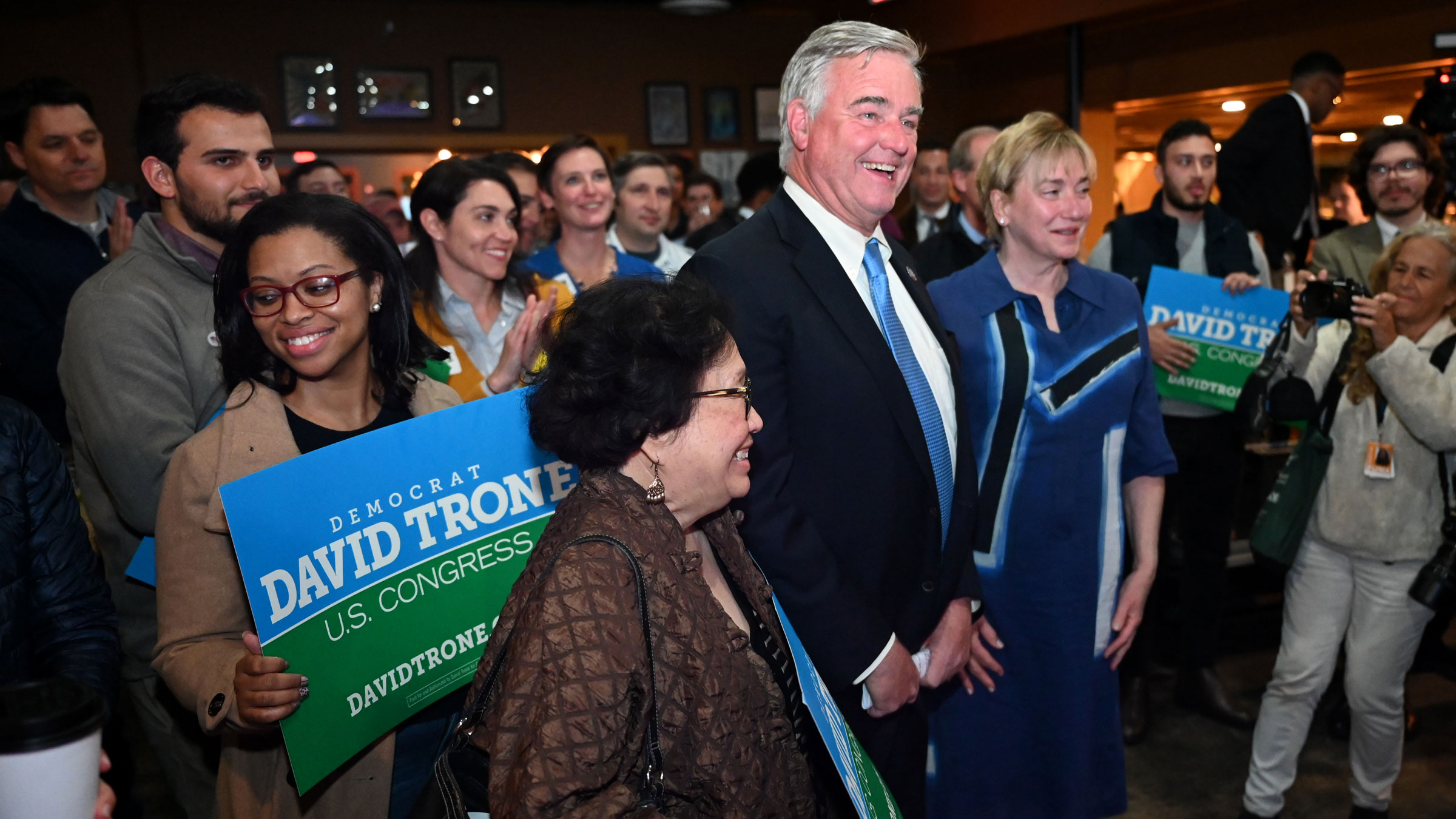 Democrat Rep. David Trone will defeat Republican Neil Parrott in the highly competitive 6th Congressional District in Maryland, CNN projects.
1 hr 44 min ago
Some past and current Republican lawmakers blame Trump for party's losses and want to move on in 2024
From CNN's Andrew Kaczynski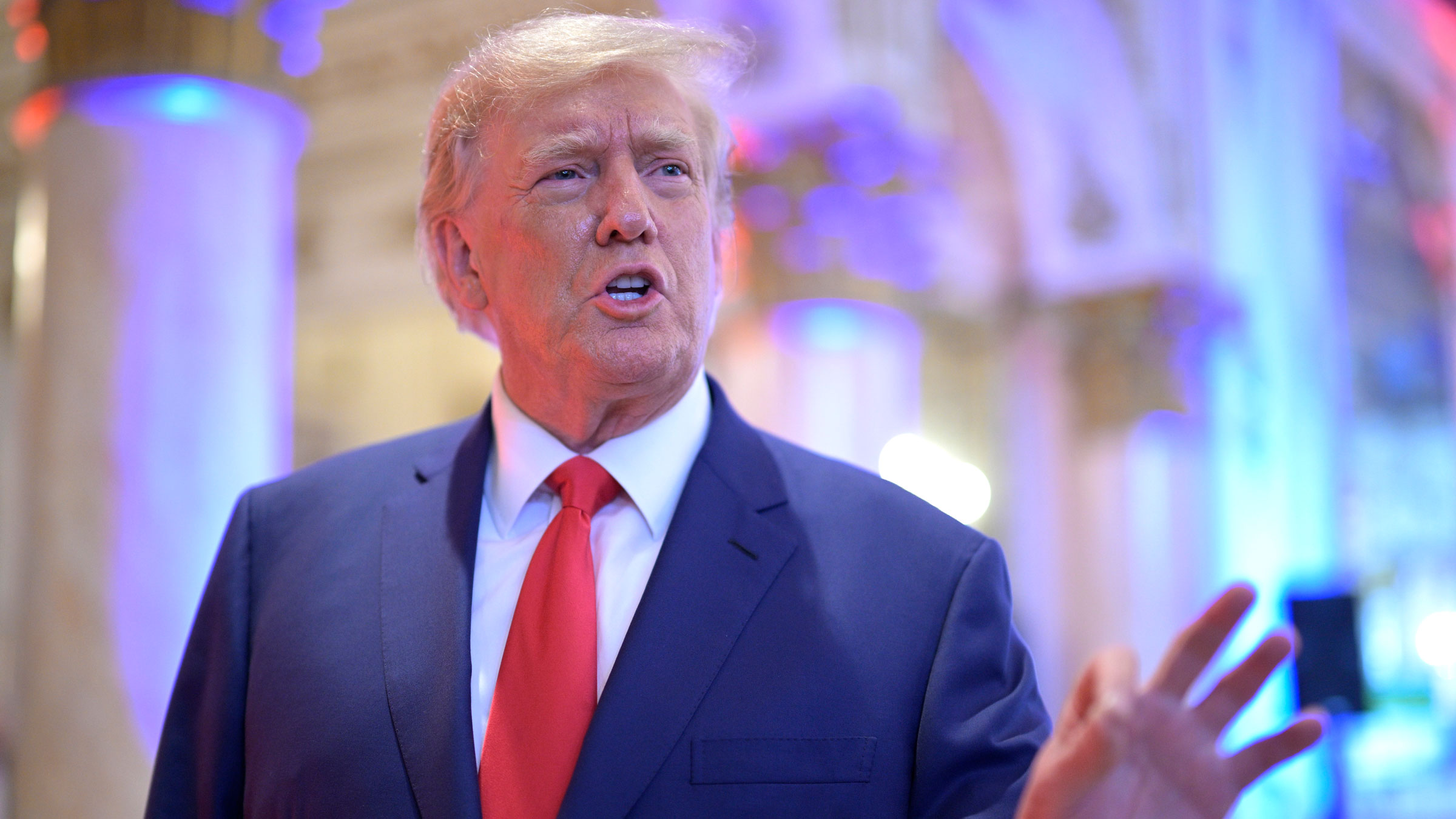 In interviews following the midterm elections, some former and current Republican members of Congress wouldn't commit to a Donald Trump bid for the presidency in 2024.
With the results still being counted in some states, numerous sitting members and former lawmakers took aim at the former president for the party's subpar results:
Rep. Troy Nehls: "There's just a lot of negative attitudes about Trump," Nehls said on Houston Morning News. The Texas conservative once called Trump one of America's greatest presidents after winning his endorsement in spring 2022.
Former Sen. Rick Santorum: On the Dom Giordano program, a conservative talk radio station in Pennsylvania, Santorum compared Trump to Moses in the Bible — but said it was time to move on.
"He changed, he transformed the Republican party, but that doesn't necessarily mean he's the right guy to actually lead the party going forward into an era of governance and prosperity," Santorum said.
"Just be happy you're Moses, and it's time to turn the page," said Santorum, who endorsed Trump in 2016.
Former Rep. Mark Walker: On North Carolina talk radio on Thursday, Walker, the former vice chair of the Republican Conference, blasted Trump for backing Mehmet Oz and others, saying Trump picked the "wrong horse" in many races. Trump backed Walker's opponent in the Republican primary for North Carolina's Senate seat, Ted Budd — who went on to win the race this week.
"You're looking long-term and taking a look, (Florida Gov.) Ron DeSantis may be the guy," said Walker, citing DeSantis' lopsided win.
Rep. Tim Walberg: On the Steve Gruber Show, Michigan's Walberg said the former president might need to change his message when he was asked about Trump-endorsed candidates losing around the country.
"I hope that President Trump, as he moves forward, really does a postmortem and thinks what this means to his message," said Walberg, who Trump endorsed this cycle.
Read more here.
1 hr 39 min ago
Here's where things stand in the tight race for Maryland's 6th Congressional District
From CNN's Abby Baggini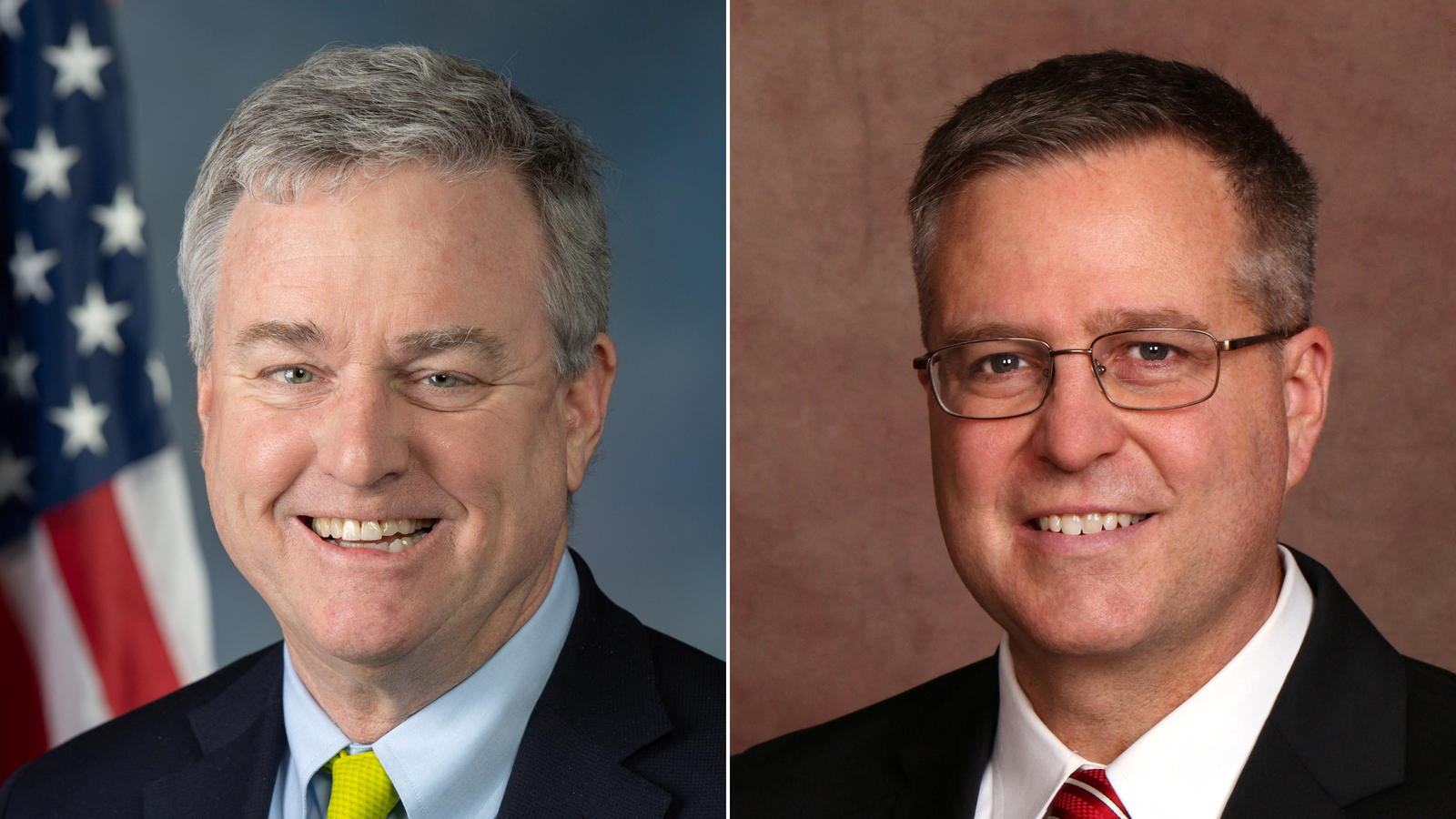 In Maryland's highly competitive race for the 6th Congressional District, 92% of the vote is already counted — and incumbent Democratic Rep. David Trone trails Republican nominee Neil Parrott by only 1,277 votes.
In 2018, Trone earned 59% of the district-wide vote. But the recently redrawn district has become more competitive. On Tuesday, Parrot told a local reporter that he expects to beat Trone by a margin as narrow as 100 votes. 
 Here's a look at where voting stands as of Friday afternoon:
Montgomery County
Election officials in Montgomery County say they have 37,864 mail-in ballots that are being prepared for counting. 
Montgomery County will release another batch of results on Friday by 11 p.m. ET. Officials wouldn't estimate how many of the 37,864 mail ballots will be included in the results on Friday. 
Looking ahead, Election Board officials are scheduled to continue "canvassing" or processing ballots on Saturday, including signature verification. Officials will dedicate Sunday to scanning, sorting, and other administrative tasks. Ballot processing will resume Monday. 
Frederick County
Frederick County is in possession of 13,420 mail-in ballots that will be processed soon. They also have 2,602 outstanding provisional ballots. County officials say they'll release more results sometime after 8 p.m. ET on Friday.
"Late-arriving ballots"
Both Frederick and Montgomery County expect to receive more mail-in ballots throughout the next week. In Maryland, mail ballots can be accepted until Nov. 18, as long as they were postmarked by Election Day. These are often referred to as "late-arriving ballots," because they arrive at election offices after Election Day. 
Montgomery County officials said there were 25,097 mail-in ballots that were requested that haven't been returned yet. Some of these, likely a small chunk, can continue to trickle in until the Nov. 18 deadline. 
3 hr 4 min ago
Colorado's secretary of state explains why the state's votes won't be fully counted until next week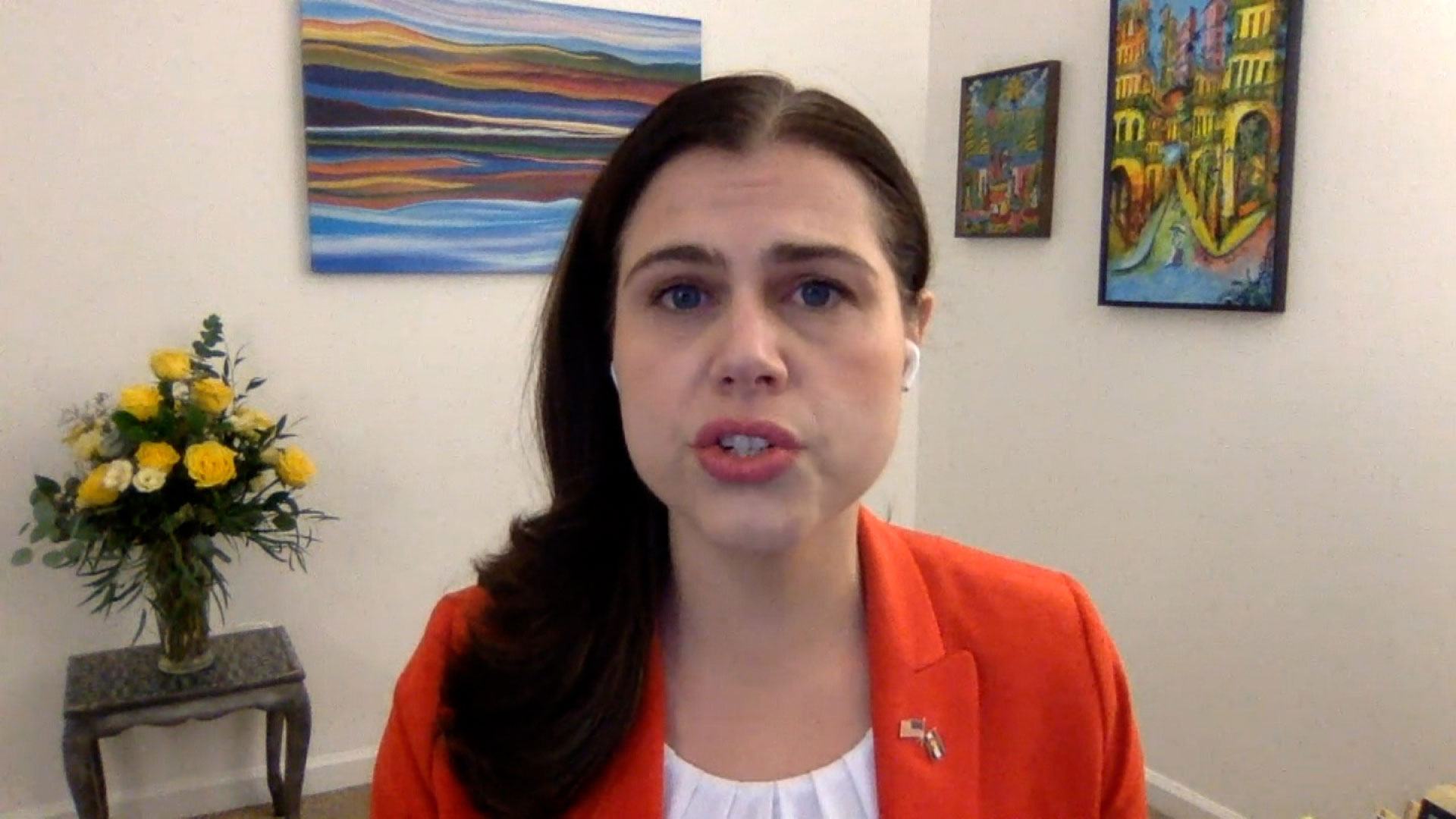 Colorado is still counting ballots — a process that could take into next week to be fully complete, according to Colorado Secretary of State Jena Griswold. The main reason why it takes so long is because of the state's election model, she said.
"The Colorado election model is extremely accessible," she told CNN Friday, saying that in addition to voting in-person on Election Day, voters also have the option to vote early or vote by mail. Colorado sends all registered voters ballots ahead of the election.
"If voters really turn out in the days leading up to Election Day and on Election Day, that just means it takes time for the county clerks to process the ballots," Griswold said.
Additionally, while votes are being processed, each county will hold some ballots until next Wednesday, she said. This is because that is the deadline for military and oversees ballots to be received by clerks, Griswold explained, adding that it is also the deadline for voters to fix any signature issues on mail ballots.
"The reason that they do that is because as voters fix their signatures and as overseas, the military ballots are continuing to come in, the vote of how a Coloradan casts the ballot has to stay anonymous," she said, noting that the only way to ensure that the vote stays anonymous is to hold "a certain number of ballots in every county" so the way they vote "is actually disclosed in reporting."
"So the process is ongoing and what is the most important thing is that every vote counts," Griswold added.