1 min ago
Fetterman defends record on crime and reaffirms his commitment to strengthen the "union way of life"
From CNN's Kit Maher in Wilkes-Barre, Pennsylvania
John Fetterman, Democratic candidate for Pennsylvania's Senate seat, defended his record on crime and reaffirmed his commitment to strengthen "the union way of life" at a campaign event Thursday in Wilkes-Barre, Pennsylvania.
"In this race, we're the only candidate that has hands on experience fighting against crime and gun violence," Fetterman said in a conversation with Democratic Pennsylvania Sen. Bob Casey. "Dr. Oz has never done any kinds of hands-on, kind of approach in fighting against crime, let alone being successful."
Several union workers were in the crowd, a group Fetterman has always vowed to defend. 
"Nobody could have a stronger advocate in the Senate," Fetterman said. "Expanding and strengthening the secure of the union way of life here in Pennsylvania is critical." 
Much like the event Fetterman held with Democratic Minnesota Sen. Amy Klobuchar in October, screens sat in front of the stage showing closed captioning — technology that helps Fetterman overcome auditory processing issues after his stroke. 
Fetterman's answer to how the stroke has affected him as a candidate remained unchanged from his most recent speaking appearances: "It really knocked me down, but we got back up on that."
Rebuking his colleagues across the political aisle, Casey pointed the finger at Washington Republicans for inflation. 
"Based upon their voting record in the last two years, the Republicans in Washington are the party of inflation. They are the ones that have caused us problems," Casey said. "When you go down the list of, of steps we can take to mitigate the cost of inflation, the impact of inflation, Republicans are going against everything."
Fetterman said, "Inflation is really a tax on working families," adding, "We have to be pushing back on the corporate greed."
The race between Fetterman and Republican Mehmet Oz represents one of the Democrats' best chances of taking a seat in the Senate.
1 hr 57 min ago
Analysis: Battle over House seat in California is a wake-up call about the importance of Asian American voters
Analysis from CNN's Brandon Tensley
California's 45th Congressional District, straddling Orange and Los Angeles counties, is as perfect an illustration of the diversity and power of Asian American voters as might be possible.
The contest features a duel between two Asian Americans: Jay Chen, a Democrat, is battling Michelle Steel, the Republican incumbent, for a House seat. And the Asian American voters who make up about a third of the district's electorate will play a significant role in determining the outcome of the intensely competitive race.
"I think that this race epitomizes the diversity of the Asian American community. You're seeing a Korean immigrant incumbent, who's a Republican, being challenged by a Taiwanese American Democrat, and her strategy is to stoke anti-Chinese sentiment by campaigning in the Vietnamese immigrant community," Connie Chung Joe, the CEO of Asian Americans Advancing Justice – Los Angeles, told CNN, referring to criticisms that Steel is seeking to tap into anxieties about China's influence in the region by calling Chen "China's Choice" in some of her attack ads. "And when you look at the district, you see that it's heavily Asian American."
Experts hope that the contest will do two things: underline the fact that Asian American voters are no monolith, and snap into focus the importance of investing in campaign outreach to a ballooning electoral force.
"I see this race as a kind of wake-up call that the API community is vast and important," Joe said. "Asian Americans are the fastest growing racial demographic in this country, and they do vote. Georgia showed us in 2020 how critical these voters can be in swinging things. And we're seeing that again today."
Just a few years ago, Asian Americans emerged as a key voting bloc and helped to put Joe Biden in the White House and Jon Ossoff and Raphael Warnock in the US Senate.
Karthick Ramakrishnan, the founder and director of the nonprofit group AAPI Data and a professor of political science and public policy at the University of California, Riverside, echoed some of Joe's sentiments.
"The Asian American vote, even though it's not large, is big enough to make a difference," he explained. "This district in California is part of that story."
Read the full story here.
3 hr 7 min ago
Wisconsin voter says she was "apolitical" before the Supreme Court overturned Roe v. Wade
From DJ Judd and Omar Jimenez in Sturgeon Bay, Wisconsin
Wisconsin voter Erika Nelson voted for Donald Trump in 2016 and for Joe Biden in 2020. She says she considered herself "apolitical" until the Supreme Court made its landmark decision to overturn Roe v. Wade in June this year.
"I would almost have called myself apolitical in the past, just my focus was elsewhere, that wasn't a realm that I was real familiar with. But since Roe v. Wade got overturned, that completely changed everything for me, and I started to pay more attention," the Sturgeon Bay, Wisconsin, resident told CNN. "I wouldn't say I'm for abortion, but I am for a woman's right to choose. Absolutely. That is not for any man or other woman to decide. That's an individual thing among each person."
For voters like Nelson, the issue is number one ahead of next week's midterm elections.
"I was sick inside. I feel like we moved back decades, and it's, it was very concerning to be a woman and to know that suddenly I did not have autonomy over my body. That was a scary thought," she added.
This midterms, Nelson, who works as a counselor and author, says she's backing Democratic Lt. Gov. Mandela Barnes over incumbent Republican Sen. Ron Johnson.
Johnson has co-sponsored legislation in the past to ban abortion at the federal level, but has come out against legislation sponsored by his colleague, South Carolina Republican Lindsey Graham, establishing a national ban on abortion, instead saying the issue should be left to individual states.
But in an interview with the Milwaukee Journal Sentinel in 2019, Johnson told the paper, "if you don't like the result in your state that you currently reside in, you can move." 
Meanwhile, Barnes has leaned into the issue in Wisconsin, holding a statewide "Ron against Roe" bus tour hitting his opponent's position on abortion.
"I don't feel like [Johnson's] with me. I don't feel like he's with us. I feel like he's in his own realm, in his own reality, so to speak, and, whereas I feel like Mandela Barnes is one of us," Nelson told CNN during an interview.
1 hr 32 min ago
Michigan Supreme Court allows new set of rules restricting party-appointed election challengers
From CNN's Jessica Schneider
Just days before the election, the Michigan Supreme Court is allowing a new set of restrictions to be imposed on partisan election challengers at polling places across the state. The list of rules was issued by Democratic officials in the state earlier this year, and has been challenged by Republicans in the courts.  
The new rules will prevent election challengers from possessing any electronic device at absentee ballot processing facilities, will mandate that partisan challengers submit a specific credentialing form, and will require political parties name their election challengers prior to Election Day.  
Other restrictions about the type of challenges that can be mounted, and who those challenges should be reported to, will also be in effect.
A lower court blocked the rules, but this action by the state's Supreme Court will allow the rules to be in effect on Election Day.
For context: In Michigan, political parties may credential election challengers to inspect precincts and absentee ballot counting locations, provided they don't impede the process.
During the 2020 presidential election, Republican challengers accused election officials of unfairly keeping them outside the vote tally room at the TCF Center in Detroit after they were told it was filled to capacity.  
Several challengers pounded on the doors and windows and were eventually pushed back by police. Democratic challengers also said they were kept out because of capacity issues.
4 hr 13 min ago
First lady Jill Biden is traveling to Arizona ahead of the midterms
From CNN's Kate Bennett
First lady Jill Biden will spend part of the final weekend before midterms in Arizona, appearing at three events Saturday, two of them in support of Democratic Sen. Mark Kelly, according to a release from the East Wing. 
The first lady will begin her schedule at a political event with the Arizona Education Association and National Education Association. Later, she and Kelly will appear together at two Phoenix campaign events.
Biden has traversed the country in the last two weeks as elections in several states grow increasingly tight for Democrats. She has been to Georgia, Tennessee, Wisconsin, New York, Rhode Island, California and Pennsylvania.
4 hr 53 min ago
Election Day is only a few days away. These are the races spending the most in the sprint to the finish
From CNN's David Wright
The final weeks leading up to the midterms have spurred a frenzy of ad spending activity, with campaigns and groups tailoring their reservations and redirecting money to the most competitive battleground races in the closing stretch. 
Here are the races that are drawing the most ad spending in the final week of the campaign — Nov. 1 through Nov. 8 — taking a look at the top Senate, House and gubernatorial contests. 
Senate:
The most expensive Senate races in the final week: $29.1 million in ad spending was spent in Pennsylvania, $24.5 million in Georgia, $19.9 million in Arizona. Nevada with $14 million and Wisconsin with $11.4 million round out the top five most expensive states. 
Across that top 5, both parties — candidates and outside groups — are set to spend nearly $100 million combined on ads in just the final seven days of the race. 
Senate Leadership Fund, a top GOP super PAC, has done heavy lifting for the party all cycle, directing hundreds of millions to races where Republican candidates have struggled to fundraise and keep pace with Democrats on the air. The group is set to spend $22.1 million in the final week. 
Senate Majority PAC, a top Democratic super PAC, is spending $23.3 million in the final week. 
House:
Nine of the 10 House races seeing the most ad spending in the final week feature vulnerable incumbent Democrats, reflecting the party's defensive posture at the close of the cycle.
Leading the list is the race for New York's 17th District, where Rep. Sean Patrick Maloney is fighting for reelection in a competitive redrawn district. The race is set to see over $6.6 million in ad spending in the final week — more than US Senate races in Colorado and Florida. 
Further underscoring Democrats' defensive crouch, all of the districts seeing the most ad spending in the final week come from states Biden carried in 2020 — New York, Pennsylvania, Virginia, Maine, Minnesota, Illinois, Nevada and California. 
Governor:
Some high-profile gubernatorial races expected to be competitive are seeing little ad spending activity in the final week — neither the Arizona or Georgia races are at the top of the list when it comes to ad spending.
The race that's set to see the most final week ad spending is one Democrats would prefer not to contest at all — in deep-blue New York, where incumbent Gov. Kathy Hochul has shown signs of vulnerability, provoking a rush of ad dollars behind her GOP challenger Lee Zeldin. The race is set to see $11.5 million over the final week, and Republicans are set to outspend Democrats $6.7 million to $4.9 million. 
The second most expensive final week contest is Wisconsin, where Democratic Gov. Tony Evers is in a tight race against GOP challenger Tim Michels, with Democrats outspending Republicans by about $6.7 million to $3.6 million. 
5 hr 11 min ago
Wisconsin Republican voter says he's focused on election security and the economy ahead of midterms
From CNN's DJ Judd and Omar Jimenez in Waukesha, Wisconsin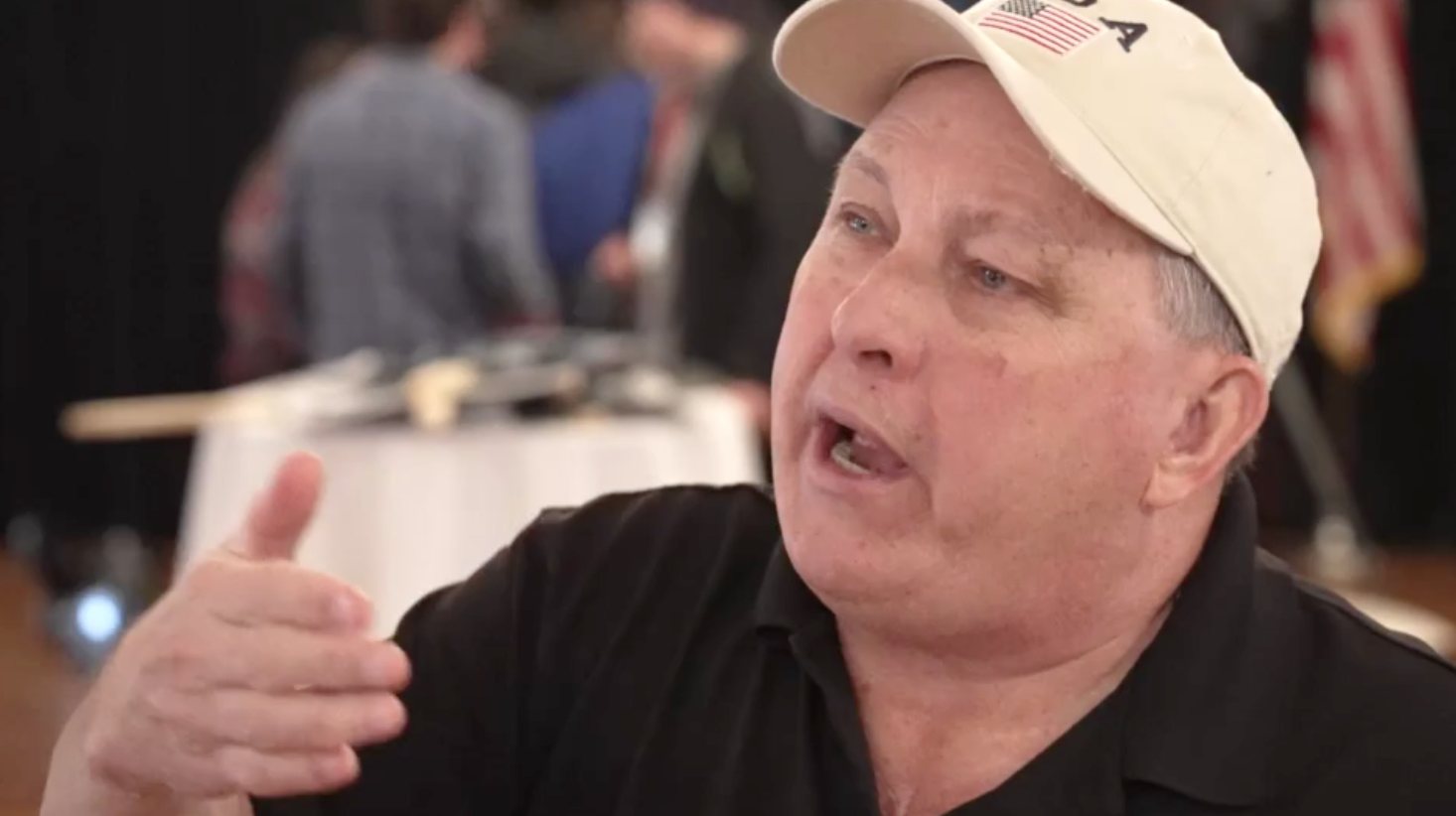 For Waukesha, Wisconsin, Republican Ron Raduechel, the 2022 election all comes down to election security and the economy.
Raduechel, who said he plans to vote for Sen. Ron Johnson, is one of nearly 2,000 Wisconsin Republicans who say they've been recruited to work as a poll worker this cycle.
"Election integrity is very important, should be important to everybody, and the last election cycle, you know, a lot of things were put into question about, you know, missing votes … misinterpreted votes," Raduechel told CNN. "So, I was really concerned about — not so much the city of Waukesha — but I wanted to experience that, to confirm for myself firsthand how it's done, how it can be an honest vote, how it could be circumvented."
The state Republican Party, in conjunction with the Republican National Committee and Johnson's Senate campaign, told CNN they've seen record recruitment for poll workers in the state. Johnson announced earlier this month that the state GOP has hosted 280 election integrity trainings in Wisconsin, and nominated a record high of over 5,000 election inspectors statewide and nearly 2,000 poll watchers.
Raduechel said he's backing Johnson because the two-term Republican "is not a politician."
"He owns his own business. He's a businessman. He's an accountant. If you know his background, he brings something that is kind of unique to the Washington, DC, area," Raduechel said. "Most people are professional politicians. They don't have a good grasp of real life, real people. He does. I mean, you watched him talk, he talks from the heart, he's very sincere. He loves his state, he loves his country."
In contrast, he said President Joe Biden is the "worst president since Jimmy Carter — and I experienced all of these presidents during this period of time."
"They're all going in the wrong direction, and they were going really well before," he told CNN. "I mean people had such a positive outlook on life; now, people are scrambling to, you know, buy gasoline so they could go to work or figure out what they're going to have for dinner because the cost of food is so expensive. But the country has really taken several steps back."
6 hr 21 min ago
Analysis: Democrats may have made a losing bet on abortion
Analysis from CNN's Chris Cillizza
After the Supreme Court ruled to overturn Roe v. Wade, Democratic strategists insisted that the 2022 midterms now be a referendum on abortion rights rather than an election about the economy, focused on rising gas prices and inflation.
In the month of October alone, Democratic campaigns and groups spent $214 million on broadcast TV ads that mentioned abortion, according to a CNN analysis of AdImpact data. That accounted for nearly half (45%) of all the ad money spent by the party over that time. They spent less than $68 million on ads mentioning taxation and less than $18 million on ads about inflation.
With just six days left in the election, it appears as though that gamble may have been a massive mistake.
In a new CNN national poll, 51% of likely voters said that the economy was the most important issue in deciding their vote for Congress. Abortion ranked second, but with just 15% naming it as the most important issue. That is consistent with lots of other polling in which the economy is, by far, the leading issue on voters' minds.
This should worry Democrats. By contrast, Republicans spent nearly $144 million on ads referencing taxation over the same period – the party's top issue area – and nearly $77 million on ads mentioning inflation.
If Democratic base turnout goes through the roof, the decision to focus so much ad spending on abortion may look like money well spent. But the data on the primacy of the economy in voters' minds at least raises the possibility that Democrats overestimated how big of an issue abortion would be in terms of winning over persuadable voters.
The Point: Elections are about choices. Democrats may have made the wrong one.
6 hr 33 min ago
More than 30 million pre-election ballots have been cast so far
From CNN's Ethan Cohen
More than 30.1 million ballots have been cast in 46 states, according to data from elections officials, Edison Research and Catalist.  
Pre-election voting has been ahead of the 2018 pace in the states where data is available for the last three cycles. However, it's still too early to know if overall turnout will reach 2018 levels, as voting patterns may have changed in the last few years. 
Texas has now crossed the 4 million vote mark. More than 3.5 million votes have been cast in Florida. Almost 2.8 million votes have been cast in California and Georgia has just crossed the 2 million vote mark. 
Some voter data comes from Catalist, a company that provides data, analytics and other services to Democrats, academics and nonprofit issue-advocacy organizations and is giving insights into who is voting before November.