10:16 a.m. ET, May 11, 2022
Here are some takeaways from the Nebraska and West Virginia primaries
From CNN's Gregory Krieg, Jeff Zeleny and Dan Merica
Here are four takeaways from Tuesday night's primaries — and a look ahead to more stress tests for former President Donald Trump in the coming week.
Trump's winning run stalls in Nebraska
Trump's midterm election streak ended Tuesday night in Nebraska.
A week after he swept into the state and spoke for two hours at a rally for Charles Herbster in the Republican governor's primary, a wide majority of voters rejected his advice and instead chose Jim Pillen, the contender backed by the GOP establishment.
In one of the most expensive and vicious political campaigns in recent Nebraska memory, it was the endorsement from Gov. Pete Ricketts that mattered most. Ricketts not only supported Pillen and guided his campaign from the start, he also invested millions of his own money to defeat Herbster.
Trump implored voters to ignore sexual misconduct allegations against Herbster, saying the claims from eight women were "malicious."
For Trump, it was not his only failure of the night.
Nebraska GOP gets the matchups it wants in House races
Rep. Don Bacon, a Republican who drew the former President's ire for supporting the bipartisan infrastructure plan, easily won his primary on Tuesday night, despite Trump's calls to defeat him.
Bacon had been mildly critical of the former President over the January 6, 2021, riot at the US Capitol and voted for Biden's bipartisan infrastructure legislation. Trump, at his speech in Nebraska earlier this month, called Bacon a "bad guy" and shouted out his challenger, businessman Steve Kuehl.
"Good luck, Steve," Trump said, "whoever the hell you are."
In the end, even those kind words weren't enough. Trump did not endorse in the race and Bacon now has a November date with CNN's projected winner in the Democratic primary, state Sen. Tony Vargas. Highly regarded in Democratic circles, Vargas is expected to lodge a legitimate challenge to Bacon in a district, centered in Omaha, that Biden won in the 2020 presidential election.
While Trump carried Nebraska with 58% of the vote in 2020 — and would almost certainly win again if he decides to run for President in 2024 — the outcome of the state's primary showed the limits of the power of his endorsements. And even bigger tests for Trump are still to come this month in Pennsylvania, North Carolina, Georgia and beyond.
Meanwhile, the political fate of former Rep. Jeff Fortenberry, who resigned in late March after being convicted of lying to the FBI, was sealed by Republican primary voters in the state's 1st Congressional District.
Keep reading here for more takeaways: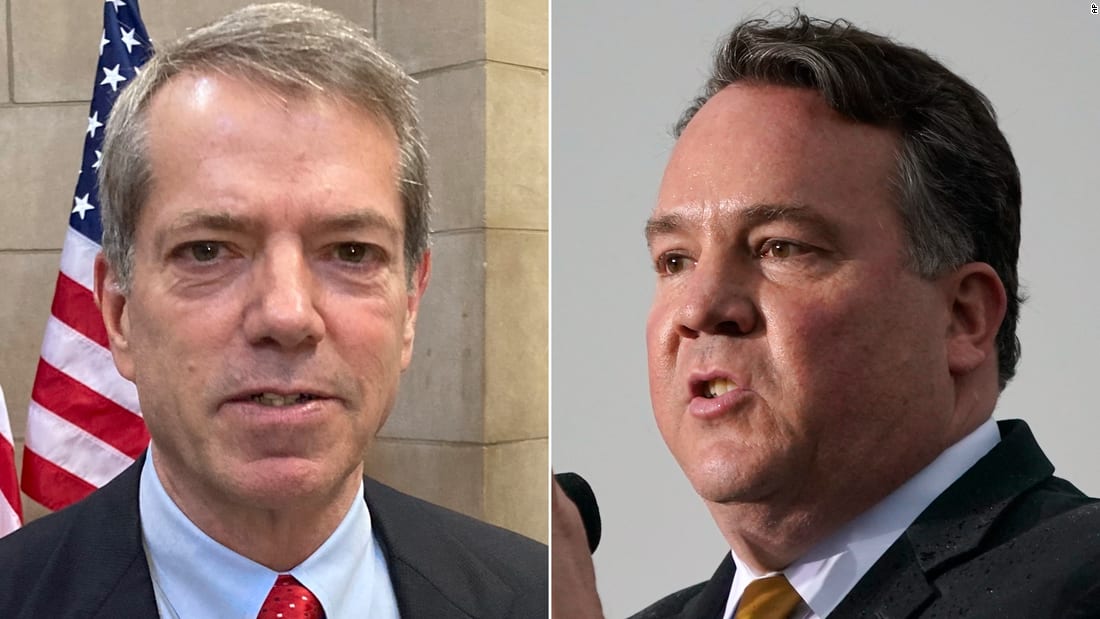 9:03 a.m. ET, May 11, 2022
CNN Projection: Jim Pillen will win Nebraska's GOP gubernatorial primary, defeating a Trump-endorsed candidate
Jim Pillen will win Nebraska's GOP gubernatorial primary, CNN projects.
The hog farmer and University of Nebraska Board of Regents member was supported by term-limited GOP Gov. Pete Ricketts.
Pillen was facing State Sen. Brett Lindstrom, a long-shot who gained steam, and Charles Herbster, who was endorsed by former President Donald Trump.
CNN's Rachel Janfaza and Maeve Reston contributed reporting to this post.
9:50 p.m. ET, May 10, 2022
Nebraska Republicans sidestep a mess in the 1st Congressional District primary
From CNN's Greg Krieg
Republicans have averted a crisis in Nebraska.
Former Rep. Jeff Fortenberry resigned after being convicted of lying to the FBI — but his name remained on the ballot for the 1st Congressional District's GOP primary on Tuesday, setting up a potentially messy general election situation for his party.
No matter, though: Fortenberry's zombie campaign was swept aside by state Sen. Mike Flood, CNN's projected winner and the choice of the state's Republican establishment with endorsements from both current Gov. Pete Ricketts and former Gov. Dave Heineman.
In the 2nd Congressional District, incumbent GOP Rep. Don Bacon will face off with Democrat State Sen. Tony Vargas in November, according to CNN projections. Bacon won reelection in 2020 despite President Biden winning the district. (The state awards two electoral votes to the statewide winner in presidential races and three more to district-level winners.)
Vargas will seek to replicate Biden's showing in a district centered on the Omaha-Council Bluffs metropolitan area.
9:47 p.m. ET, May 10, 2022
Mooney: West Virginia spoke "loud and clear" and rejected Biden's agenda
Alex Mooney said that his win in West Virginia's 2nd District is a clear message that voters in the state "rejected President Joe Biden and Nancy Pelosi's far-left socialist agenda that's destroying our great nation," during his victory speech.
"Tonight should be a wake-up call to all liberals in either party who's spent our nation into 30 trillion in debt while shutting down and limiting businesses in states like West Virginia," Mooney said.
Mooney also thanked former President Donald Trump for his endorsement and support.
"I also want to thank President Donald Trump for his endorsement. For his endorsement and his support of my campaign. When Donald Trump puts his mind to something, you better watch out," Mooney said.
He continued: "[Trump] had me attend his live rally in person this past Friday, he did a telephone rally for me last week, he did, at first, two endorsements and then another one today reminding people to vote. Endorsed me three different times in press statements. Donald Trump loves West Virginia, and West Virginia loves Donald Trump."
9:43 p.m. ET, May 10, 2022
Lindstrom shows early advantage in Nebraska — but wait for the western vote before you draw any conclusions
Analysis from CNN's Jeff Zeleny
The moment the polls closed in Nebraska, gubernatorial candidate Brett Lindstrom jumped to an early advantage over his fellow Republicans, Charles Herbster and Jim Pillen. His early edge was almost certainly fueled, at least in part, by the nearly 8,500 voters – Democrats and independents – who became registered Republicans for the primary campaign.
A whisper campaign has been underway for weeks, with many of those "party switchers" pledging to choose Lindstrom in hopes of blocking his other two rivals.
While the big population centers of Nebraska are in the eastern part of the state – Lincoln, the capital, and Omaha, the largest city – the winner of any Republican primary race cannot be determined without seeing a big share of the vote from the western swath of the state.
The 3rd Congressional District, which covers 65,000 square miles, 68 counties and two time zones, is the most conservative part of Nebraska.
While Lindstrom is running ahead of Trump-backed Herbster from early returns, the true picture won't be known until western Nebraska weighs in.
CNN has not yet projected a winner in this race.
9:04 a.m. ET, May 11, 2022
CNN Projection: Trump-backed Alex Mooney will win the GOP primary in West Virginia's 2nd District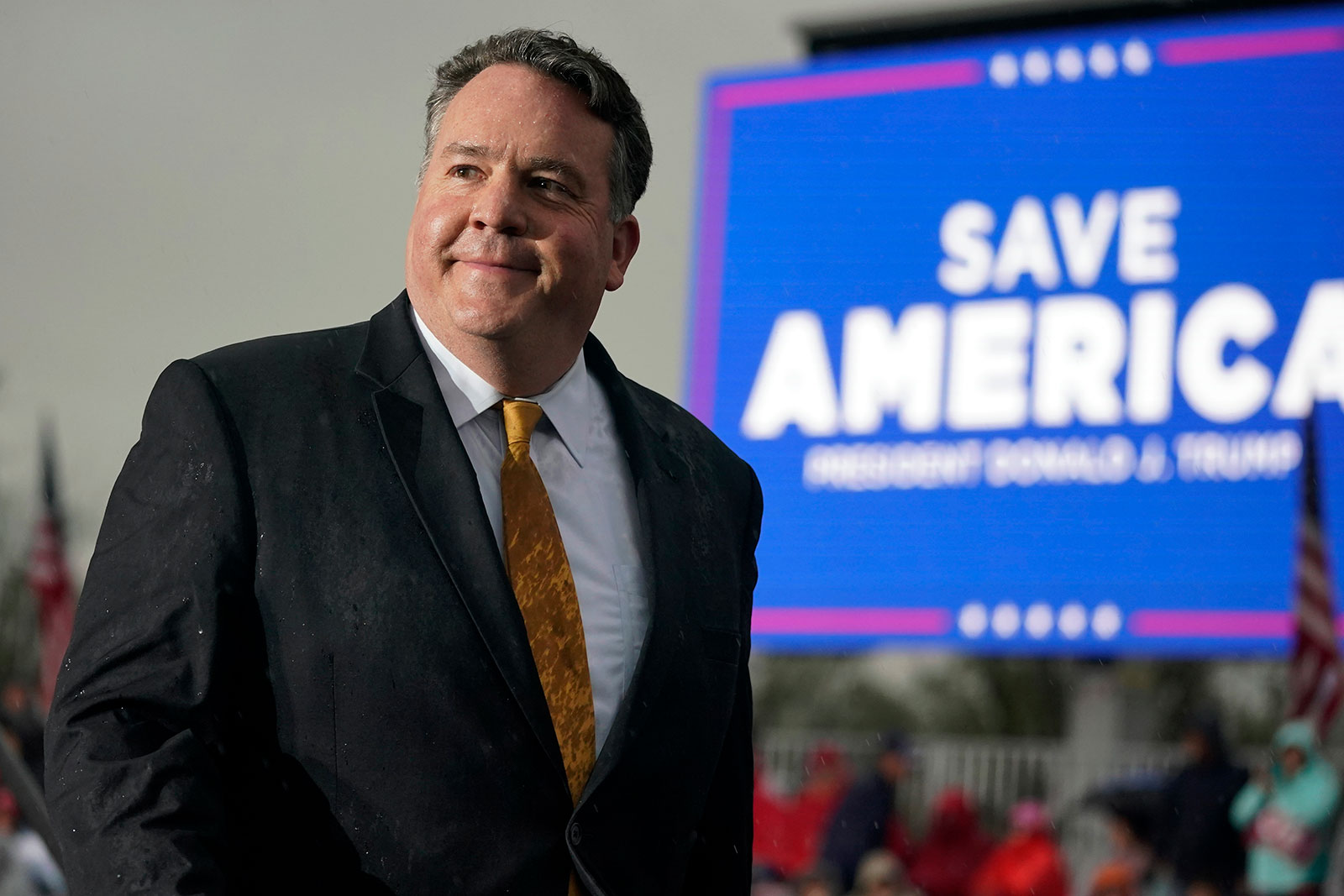 Rep. Alex Mooney will win the GOP congressional primary in West Virginia's 2nd District, CNN projects.
The Trump-backed candidate ran against Rep. David McKinley after the latest round of redistricting and West Virginia's shrinking population left the state with one fewer congressional district.
The primary turned into a clash of styles, with McKinley running more on what he has accomplished in Congress and attacking Mooney for moving to West Virginia from Maryland in the last decade, while Mooney ran as the archconservative in the race, hammering his opponent for working with Democrats and voting for the infrastructure bill backed by President Biden.
CNN's Dan Merica and Jeff Simon contributed to this report.
CNN's John King has more:
8:47 p.m. ET, May 10, 2022
Polls in Nebraska will close soon
Polls in Nebraska will close at 9 p.m. ET. Most of Nebraska uses central time but the western part of the state is on mountain time. However, polls open and close simultaneously across the state.
Term-limited GOP Gov. Pete Ricketts asked former President Trump to stay out of the Republican primary, but Trump endorsed businessman Charles Herbster last fall.
Herbster, the CEO of Conklin Co., has spent millions on his gubernatorial campaign. In April the Nebraska Examiner reported that several women, including a state senator, accused Herbster of touching them inappropriately. Herbster has denied the allegations.
Ricketts has backed Jim Pillen, a member of the University of Nebraska board of regents, to replace him. A third candidate, state Sen. Brett Lindstrom, started as a long-shot but seems to be gaining steam. Last month, groups associated with Herbster and Pillen's campaigns sent mailers calling Lindstrom a liberal. Over his time in the state legislature, Lindstrom has supported bills to remove voter ID requirements, end the death penalty in the state and increase the gas tax.
Nebraska was also slated to feature a competitive GOP primary in the 1st congressional district between Rep. Jeff Fortenberry and state Sen. Mike Flood. However, Fortenberry resigned from office in March, leaving Flood as the favorite for the seat. Fortenberry remains on the ballot and if he wins, he'd have the option of declining the nomination and allowing his party to pick a replacement. Flood has already been selected as the GOP candidate for the June special election to fill the vacant seat.
9:21 p.m. ET, May 10, 2022
CNN Projection: Incumbent Rep. Carol Miller will win GOP congressional primary in West Virginia's 1st District
Incumbent Republican Rep. Carol Miller will win the GOP congressional primary in West Virginia's 1st District, CNN projects.
Miller easily outpaced her lesser known, lesser funded competition — Scott Fuller, Kent Stevens, James Houser and Zane Lawhorn — to set up a general election contest with Democrat Lacy Watson. Watson ran unopposed for the Democratic nomination in the overwhelmingly Republican district.
First elected in 2018, Miller was the only new Republican woman to join the House the next year amid a wave of Democratic women who helped flipped the chamber. She currently serves as recruitment chair for the National Republican Congressional Committee. She's the daughter of former Rep. Samuel Devine of Ohio.
9:08 a.m. ET, May 11, 2022
CNN's John King: "This is a Trump-vs.-the-establishment match" in West Virginia's 2nd District
Analysis from CNN's John King
The race for the GOP nomination in West Virginia's 2nd congressional district is very close with about 11% of the vote in, CNN's John King says.
"This is a Trump-vs.-the-establishment match. Alex Mooney versus David McKinley. Both Republican congressman. This is the first … incumbent on incumbent in either party race, we've had this year. As you mentioned, West Virginia lost a seat in the post census reapportionment. So, these two are forced to run against each other," King noted during his Magic Wall segment.
King continued, "Trump endorsed Alex Mooney. He is a member of the House Freedom Caucus. He is the more conservative of these two House members. But the real reason is because of two votes from David McKinley. David McKinley … likes the bipartisan approach when necessary. Voted for the Biden bipartisan infrastructure bill. Trump wanted Republicans to vote no. More importantly, from Trump's perspective, David McKinley voted for the independent commission initially proposed to look into the Jan. 6 attacks, Donald Trump, of course, did not want that. So David McKinley to Donald Trump is persona non grata."
Watch the full Magic Wall segment here: