1 min ago
This is what it's like inside a San Francisco voting center
From CNN's Janelle Davis
CNN's Josh Campbell is inside San Francisco City Hall, one of the voting locations and ballot processing centers.
In the voting center, voters can ask questions and drop off their ballot in person. Right now, the area where voters line up is empty. Authorities say it's likely because of two reasons:
First, people voted by mail.
Second, they're waiting to come vote after work.
In the ballot processing center, the ballot counting is already underway. The ballots are coming in from the postal service from precincts across the city. This part of California, around San Francisco and the Bay area, is very blue. President Biden won by a wide margin and Gov. Gavin Newsom had a comfortable lead in last election. Newsom is from the Bay area. Democratic consultants say they're focusing on the turnout to offset red surges in other regions.
For more from our reporters in the field, and to watch Josh Campbell's @CNN's Instagram story, click here.
37 min ago
More than 9.1 million pre-election ballots have been cast in the California recall
From CNN's Ethan Cohen
According to updated data from Edison Research, more than 9.1 million pre-election ballots have been cast in the California recall.
Total ballots cast as of Sept. 13 is 9,109,956.
That's about 51% of the total votes cast in the state in 2020.
About 52% of the ballots for which Edison has data on party were cast by registered Democrats and 26% were cast by registered Republicans.
1 hr 23 min ago
Here's when to expect results tonight, according to a CNN reporter
From CNN's Janelle Davis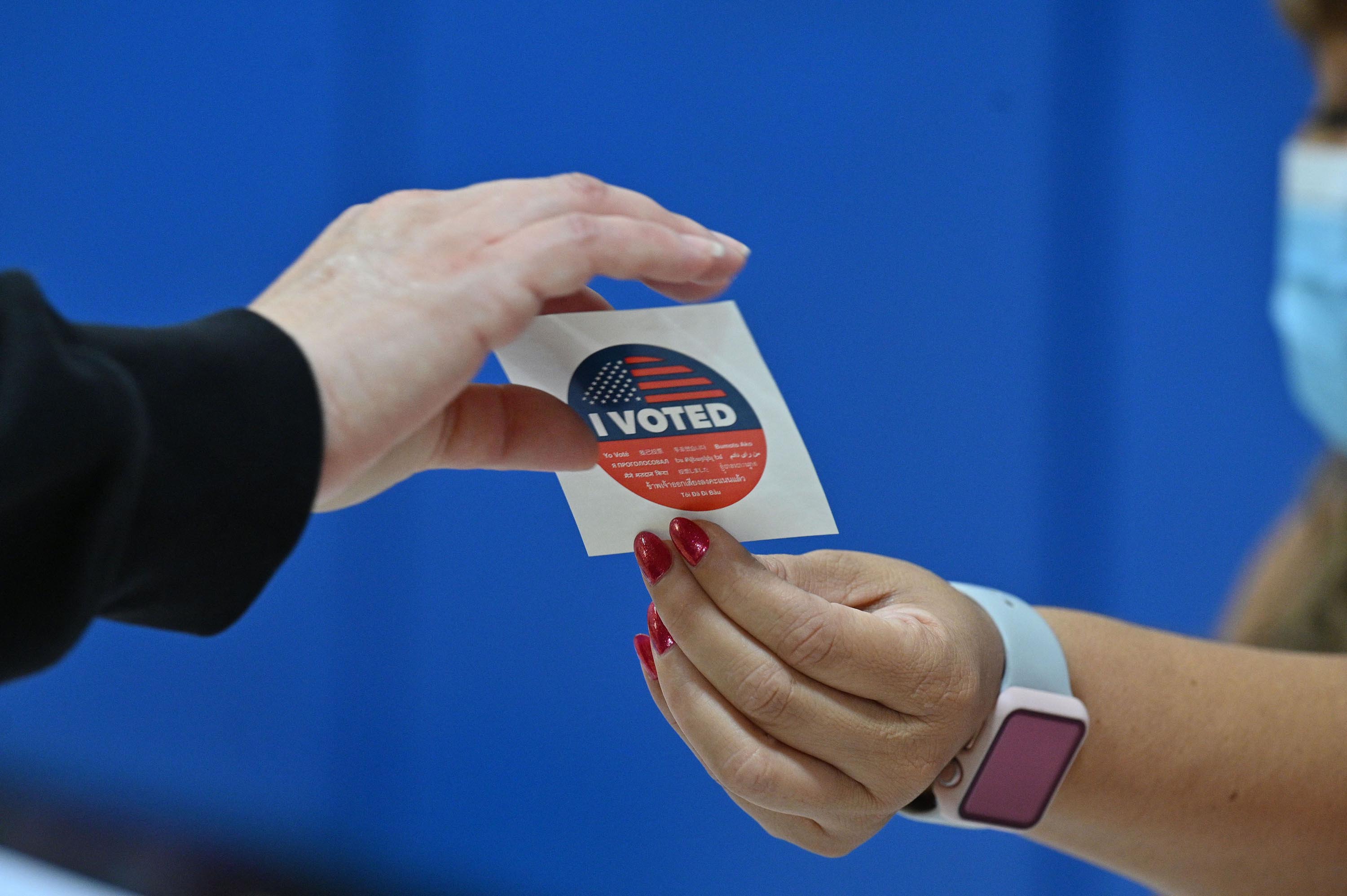 Polls in California are set to close at 8 p.m. PT — or 11 p.m. ET — tonight. CNN's National Political Reporter Maeve Reston is covering the race and says the first drop of ballots, from early voting, will come right after the polls close.
"We already know what a lot of those are. We know they'll be heavily Democratic. A lot of those people are Democrats who voted early," she explained.
After this "blue drop," you'll see more Republican votes as in-person ballots come in, Reston said.
California is famous for taking forever to count because there are just so many ballots to be counted. People are expecting this to be a decently high turnout election — even though it's a special election in the middle of September.
Also remember, there will be the "after count," which includes the mail-in ballots that were stamped on Election Day, but are received up to seven days after the election. In some recent elections, as much as a third of the total ballots cast were counted in that after count.
So be ready for:
First, a blue drop of early votes
Then, a red wave of people who voted in-person
Finally, the mail-in ballots that are received and counted
Watch more from Reston:
1 hr 23 min ago
No, California isn't the only state with recalls: CNN answers your Election Day questions
From CNN's Janelle Davis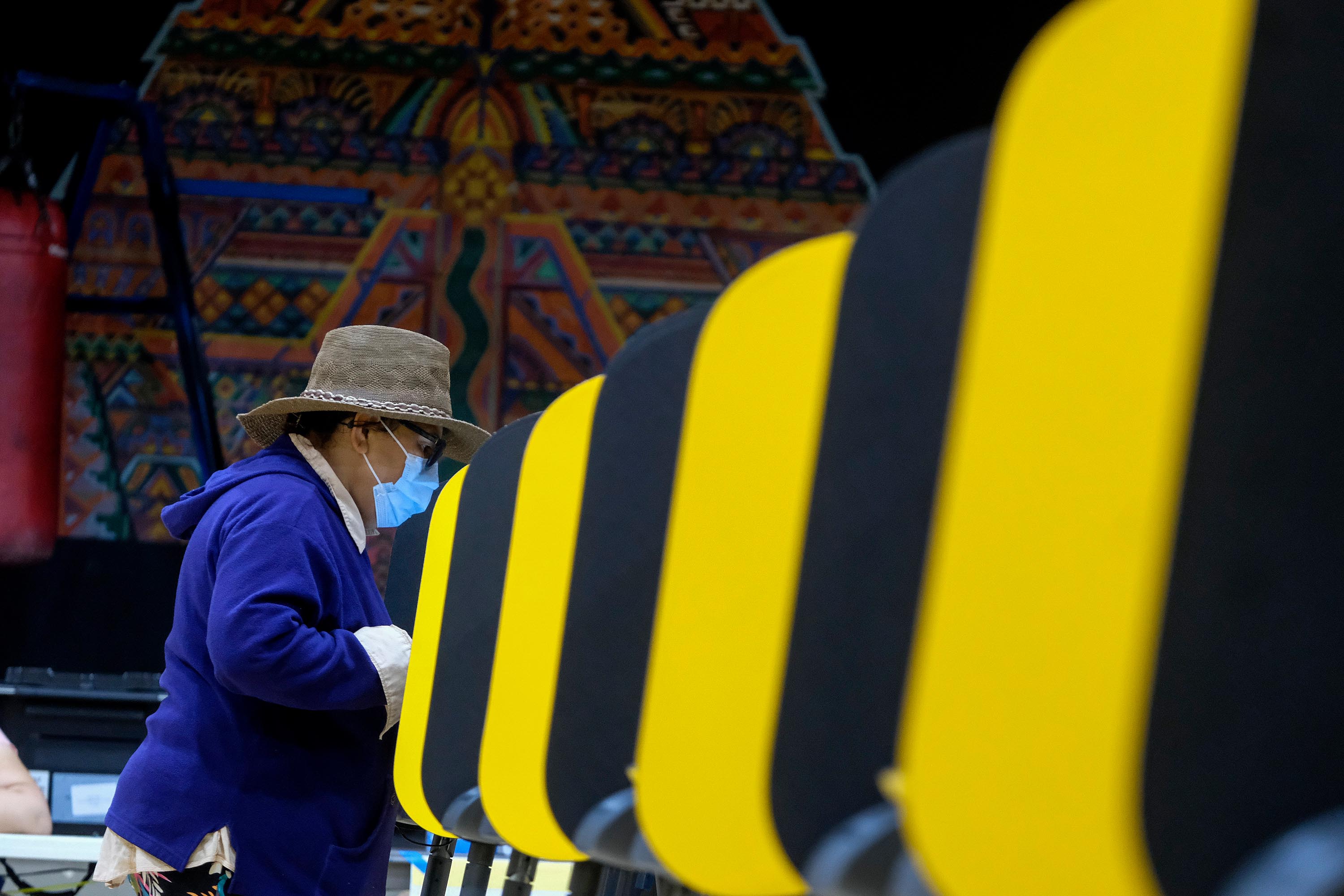 CNN's National Political Reporter Maeve Reston is in California ahead of today's special election to decide whether to remove Democratic Gov. Gavin Newsom.
She's answering some readers' most-asked questions — here's how she puts it:
Is California the only state to have gubernatorial recalls?
No, many other states do as well, but they all have very different rules. The rules in California are very quirky. The proponents of the recall had to gather 1.4 million signatures last year, and they got a huge boost from a judge who gave them four extra months to collect the signatures. At the time, there was a lot of anger at Newsom for what a lot of people thought were shifting Covid-19 regulations and frustration about his closure of the beaches and school.
California does have a lower bar for recalls than other states. There are some people who are looking to change those rules after all of this is over. 
Are the polls predicting that Newsom will be recalled?
Newsom is looking safer in a recent poll. Of course, we don't know until all the votes are counted tonight. It was tight in late July and early August — It looked like it was like a 49-51 split on the recall.
Since then, Newsom's team plunged millions and millions of dollars into ads and their ground game. And now they're feeling safer. The most recent polls show Newsom having a much more comfortable lead on the recall question, with more voters saying no to the recall.
But it comes down to turnout. Republicans are hoping for a really high turnout on Election Day.
A lot of the ballots are already in. About 8.4 million ballots have been mailed in. A lot of those ballots have been from Democrats so far. We expect that because these days Republicans prefer to vote in person, particularly because of some of the concerns that former President Trump raised about mail-in ballots. So, we'll have to see where that lands tonight.
Polls close at 8 p.m. PT.
How did this start in the first place?
A small group of conservatives got this going early last year because of Newsom's positions on immigration, taxes, the death penalty and other issues.
But then, as Covid-19 restrictions went into effect, things really started to heat up. Parents, business owners and restaurant owners were getting really frustrated with Newsom's Covid rules.
Then he made an infamous visit to The French Laundry, an exclusive restaurant in Napa Valley. He was unmasked at a birthday party being held for a lobbyist. At the time, Newsom had been telling Californians to stay home, wear a mask and avoid large gatherings, and some viewed this as hypocrisy.
Watch more from Reston:
3 hr 2 min ago
5 key areas to watch in the California recall
From CNN's Maeve Reston
With all eyes turning to California on Tuesday to see whether Gov. Gavin Newsom is recalled, a few places within the Golden State could offer some early clues — not only about whether the Democratic governor can keep his job — but also what the political climate might look like next year in a state where Republicans picked up four House seats in 2020.
Republicans' best scenario for ousting Newsom in this overwhelmingly blue state has always been outsized GOP turnout and low Democratic turnout. That's because registered Democrats outnumber registered Republicans by nearly 2 to 1.
All of the state's 22 million registered voters were mailed ballots last month. All counties were also required to make one or more early voting locations available for at least four days beginning the Saturday before the election, and many kept them open longer.
So there's already significant data about who's casting votes. Republicans are hoping for a massive Election Day turnout that could tip the scales.
But so far, Democrats have been more engaged than expected. About 53% of ballots cast so far have been from registered Democrats and 25% from registered Republicans, according to Political Data Inc., a firm that does work for Democratic candidates, progressive organizations and nonpartisan campaigns. That means Democrats are still outperforming their registration level in the state.
But to see whether that turnout advantage holds (and translates into Newsom's survival), here are some specific places to watch on Tuesday.
The Big Blue areas where Democrats must perform
One-time GOP strongholds
Flipped districts
The Central Valley
LA County's and Imperial County's Latino communities
Read more about each place here.
3 hr 45 min ago
Why the recall election of Gov. Gavin Newsom is happening
From CNN's Maeve Reston and Ethan Cohen
Te recall gathered steam late last year at a time when many Californians were frustrated with Gov. Gavin Newsom's restrictive response to the pandemic and what some viewed as erratic rules and regulations for businesses and restaurants.
The major turning point for recall organizers came in November when Newsom attended a friend's birthday party at a lavish French restaurant in Napa Valley at a time when he was urging Californians to stay home and avoid large gatherings with multiple households.
Newsom apologized, calling the dinner "a bad mistake," but it was widely perceived as hypocritical and grossly out of touch when many Californians were struggling.
Both fundraising and signature petition-gathering accelerated for recall proponents, who had to gather 1,495,709 valid petition signatures to qualify (the equivalent of 12% of the votes cast for the office of governor in 2018).
At that opportune time for Republicans in mid-November, a judge extended the deadline for recall supporters to collect signatures by four months. Ultimately, they easily surpassed the total needed for the recall to qualify.
After a series of procedural steps — including the verification of the signatures on the petitions by county election officials — the state's lieutenant governor called the election for Sept. 14.
The state's Department of Finance has estimated the cost will be $276 million.
4 hr 6 min ago
The polls aren't even closed, and some Republicans are already alleging fraud
From CNN's Daniel Dale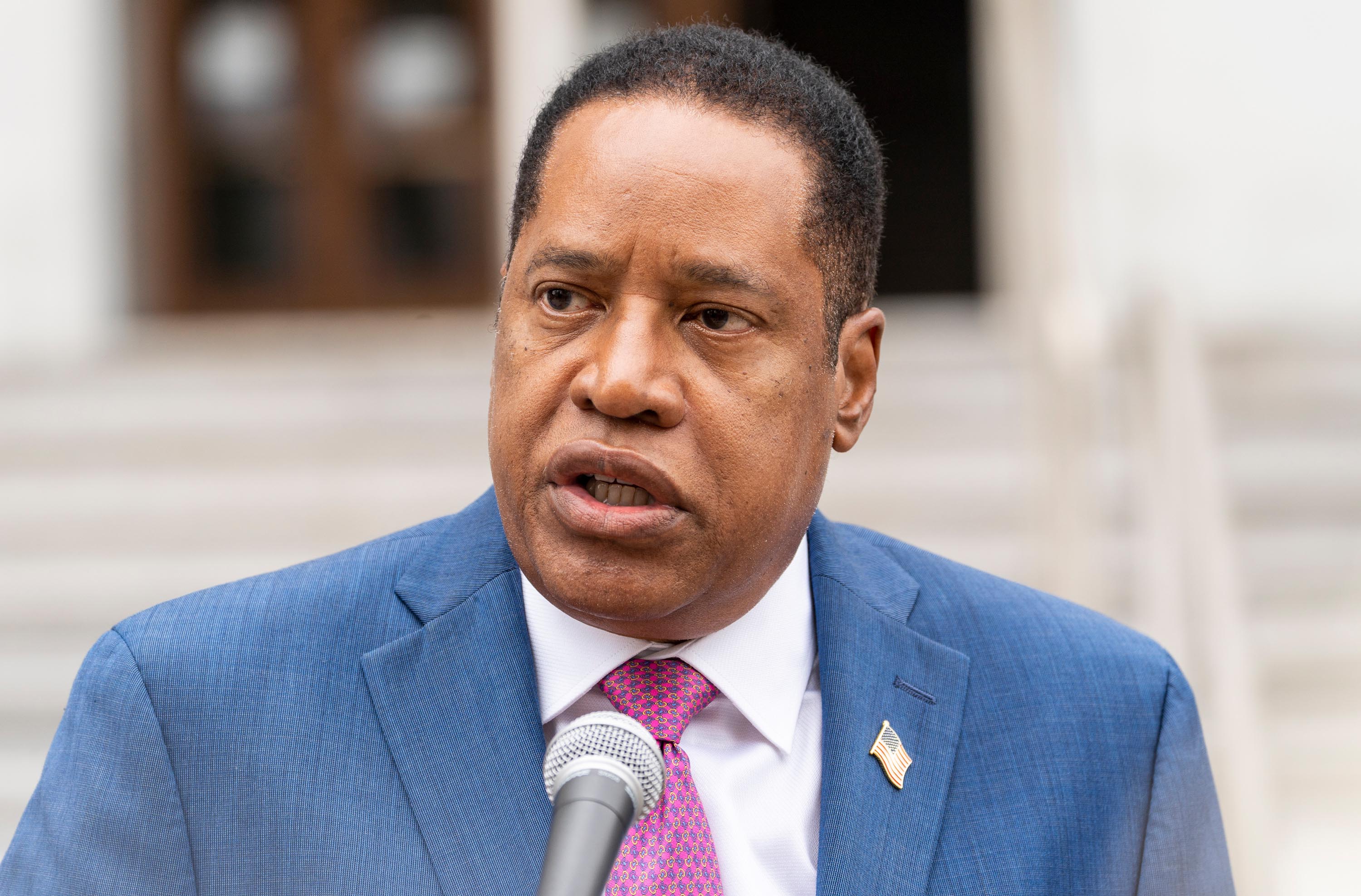 Polls suggest California voters are poised to defeat an effort to recall the state's Democratic governor, Gavin Newsom
The polls could be wrong or change fast. At present, though, their findings are entirely unremarkable. California has nearly twice as many registered Democrats as registered Republicans. Newsom was elected by almost 24 percentage points in 2018. With one notable exception, in 2003, every previous attempt to recall a California governor has failed.
But this is the era of the Big Lie.
Influenced by former President Donald Trump's serial lying about the 2020 election he lost, many Republican voters are now suspicious, for no good reason, about the integrity of American elections in general. And prominent Republicans know how to rile up the crowd they created.
With Tuesday's Election Day fast approaching, Trump and other right-wing figures, including top Newsom replacement candidate Larry Elder, have started to lay the groundwork to baselessly dismiss a potential Newsom victory as a product of Democratic cheating.
The rhetoric from Trump and Elder mirrors what happened in the weeks leading up to Election Day 2020, when Trump and his allies relentlessly pushed the lie that Democrats could not possibly beat him in an election that wasn't "rigged." And it benefits from years of additional dishonesty, by Trump and others, portraying California as a cesspool of mass illegal voting.
In a Newsmax television interview last Tuesday, Trump called the California recall "probably rigged." Trump escalated his dishonesty in a written statement on Monday, saying: "Does anybody really believe the California Recall Election isn't rigged? Millions and millions of Mail-In Ballots will make this just another giant Election Scam, no different, but less blatant, than the 2020 Presidential Election Scam!"
Elder's campaign website now features a link to a website that makes baseless and vague assertions of fraud in the recall and urges residents to sign a petition "demanding a special session of the California legislature to investigate and ameliorate the twisted results of this 2021 Recall Election of Governor Gavin Newsom." Again, because Election Day hadn't arrived yet, there were not yet any results at all at the time Elder's campaign began promoting this petition, let alone "twisted" results.
Elder, prompted by a Fox News host, said Monday that he is "worried about fraud," and he promoted the "election integrity project" featured on his website. And in a Monday interview with Jacob Soboroff, an NBC News and MSNBC correspondent, Elder would not commit to accepting the result of the election, saying instead that "we all ought to be looking at election integrity."
Elder made similar remarks last week. At a campaign event last Wednesday, Elder said, "We've heard a lot of things that have been suspicious so far," declared that "they're gonna cheat, we know that," and promised to file lawsuits. Earlier in the day, he told reporters, "I believe that there might very well be shenanigans, as it were in the 2020 election." (Elder did say both times that so many voters are angry at the situation under Newsom that the recall will succeed anyway.)
Read more about claims from others here.
4 hr 5 min ago
More than 40 candidates are vying to replace Newsom
Analysis from CNN's Zachary B. Wolf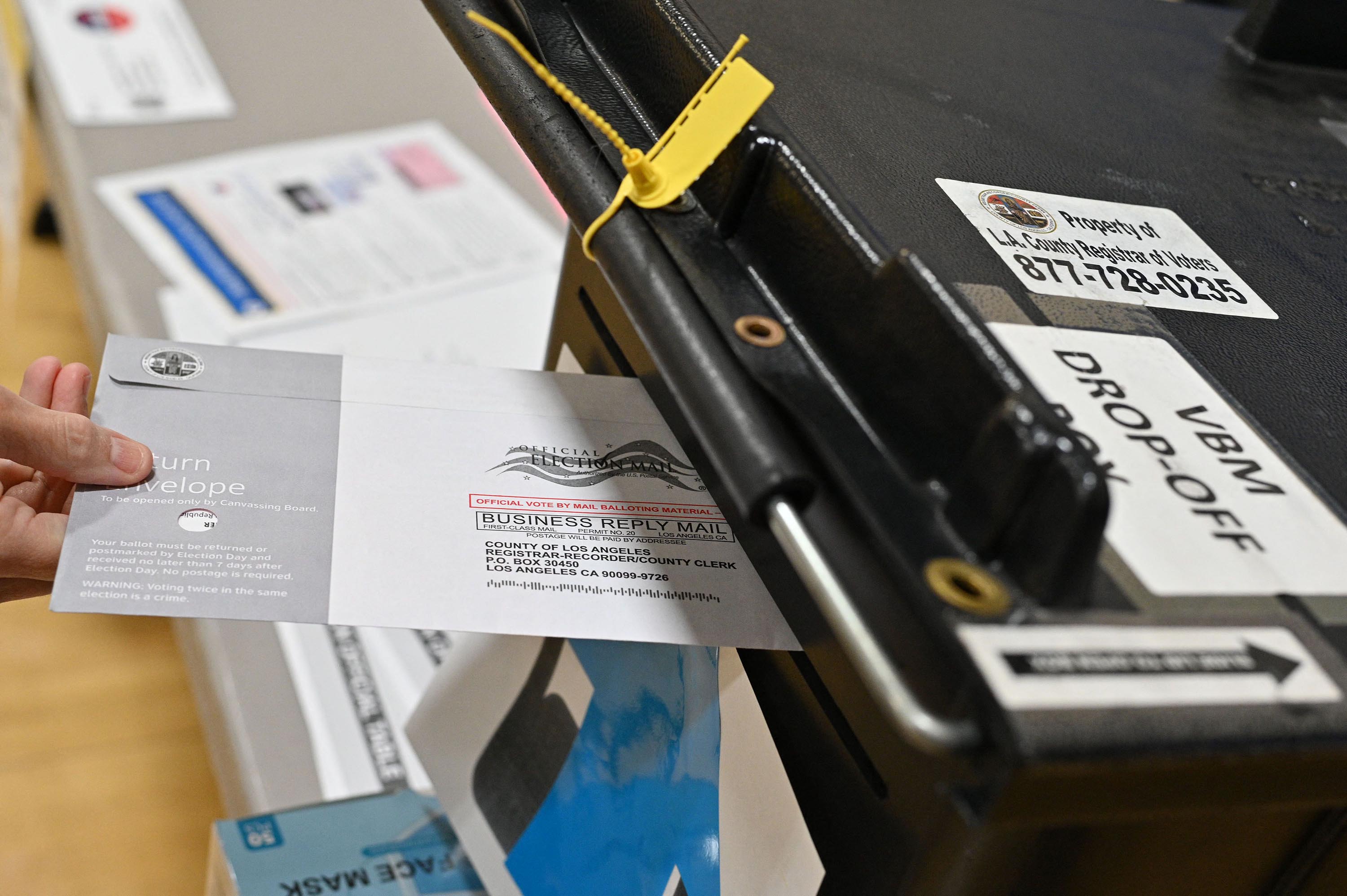 The rules of the California gubernatorial recall are many, detailed and confusing, but the bottom line is that if any less than half of the voters who take part oppose the recall of Gov. Gavin Newsom, he'll be out of office.
The top vote-getter of the 46 people running to replace Newsom, no matter how few votes that person gets, will be in.
Most of the candidates vying to replace Newsom are Republicans and several have gotten more attention than others.
Larry Elder is a conservative radio host and would be the state's first Black governor. But he's run into some major scrutiny for previous comments about women and has been accused of domestic violence and brandishing a gun in 2015. He denies the allegation made by his then-fiancée and former employee Alexandra Datig.
Businessman John Cox, who lost to Newsom in the 2018 election, has been touring the state with a Kodiak bear. Former San Diego Mayor Kevin Faulconer, also a Republican, has criticized Elder and said he would be more supportive of women during a recent debate. Neither Elder, Newsom, nor Caitlyn Jenner, the reality TV star and former Olympian, went to the debate last month.
Former Congressman Doug Ose, who was one of the 46 candidates who had qualified for the recall ballot, dropped out of the race after he was treated for a heart attack. He said in a statement that he is expecting a full recovery but ended his campaign because he needs to focus on rehabilitation. He has endorsed Assemblyman Kevin Kiley.
5 hr 1 min ago
Key things to know about the California recall election
From CNN's Ethan Cohen
Voters in California are heading to the polls to decide whether to remove Democratic Gov. Gavin Newsom today.
Here's what to know about the election:
How was the recall triggered? The race was triggered after opponents of Newsom gathered 1,719,900 signatures. 1,495,709 were required (12% of the votes cast in the last gubernatorial election).
What's on the ballot? Two questions will be on the ballot. The first will be a yes or no on recalling Newsom, and the second will be a choice between the 46 candidates running to replace him. Newsom isn't a replacement option. If a majority votes yes on the recall question, the top replacement candidate will become governor. If a majority votes no, Newsom remains in office.
The voting process:
Every active voter in the state has been mailed a ballot for the recall. Those ballots must be returned either in person by the close of polls on Election Day or postmarked by Election Day and received by county officials by Sept. 21.
Voters also have the option of voting in person, either early or on Election Day. Early voting dates and times vary by county.
Polls are open from 10 a.m. to 11 p.m. ET. California is on Pacific Time.