17 min ago
Afghan youth national football team player died falling from US aircraft, official says
From CNN's From CNN's Jaide Garcia
A teenager on Afghanistan's youth national football team was one of the victims who fell from the US military C-17 aircraft on Monday, Afghanistan's General Directorate of Body and Sports confirmed in a statement on social media Thursday morning. 
"With great regret and sadness, we obtained information that Zaki Anwari, one of the youth footballers of the national team, has lost his life in a horrible incident," the statement said. 
The post continued that young Anwari was "endeavoring to leave the country like hundreds other youth from his country. He has fallen down from the US military plane and lost his life." 
One day after the Taliban took control of Afghanistan's capital city Kabul on Sunday, hundreds of people fled to the tarmac at Hamid Karzai International Airport in Kabul on Monday, desperate to find a way to evacuate the country.
As the C-17 aircraft taxied to the runway several people clung to the landing gear as the aircraft gained speed. Video emerged shortly after showing a C-17 ascending over Kabul and at least two bodies falling from the aircraft. 
Afghanistan's General Directorate of Body and Sports statement said Anwari was among "several other compatriots who fell to the ground while flying" in search of a "better future in America."  
"They died and were martyred," the post said, "may his soul rest in peace and his memory be remembered."
The post included prayers for Anwari to be "granted high position in heaven and pray to God to grant patience for his family, friends and his sports comrades alike."
A total of 12 people have been killed in and around Hamid Karzai International Airport since the Taliban took control of the capital on Sunday, Reuters reported Thursday, citing NATO sources and Taliban officials.
31 min ago
US doesn't have resources to go beyond airport compound, state department says
From CNN's Jennifer Hansler
State Department spokesperson Ned Price said the US government does not "have the resources to go beyond the airport compound" and evacuate American citizens at this point.
Asked if the US had approached other nations about assisting with such an effort, Price told reporters, "you will be hard-pressed to find a country that has the capacity on the ground, if any such country exists, in a position to do that."
"We have been working very closely with our partners on the ground at (Hamid Karzai International Airport), many of them have come to us asking to have their people go out on our planes, for example," Price said.
Price added: "So, the United States military is undertaking a gargantuan airlift operation right now. That itself is a major undertaking. You've heard from the Secretary person the chairman of the resources that are involved in that. At this point, we don't have the resources to go beyond the airport compound."
50 min ago
US State Department: 6,000 people at Kabul airport processed and will soon board planes
From CNN's Jennifer Hansler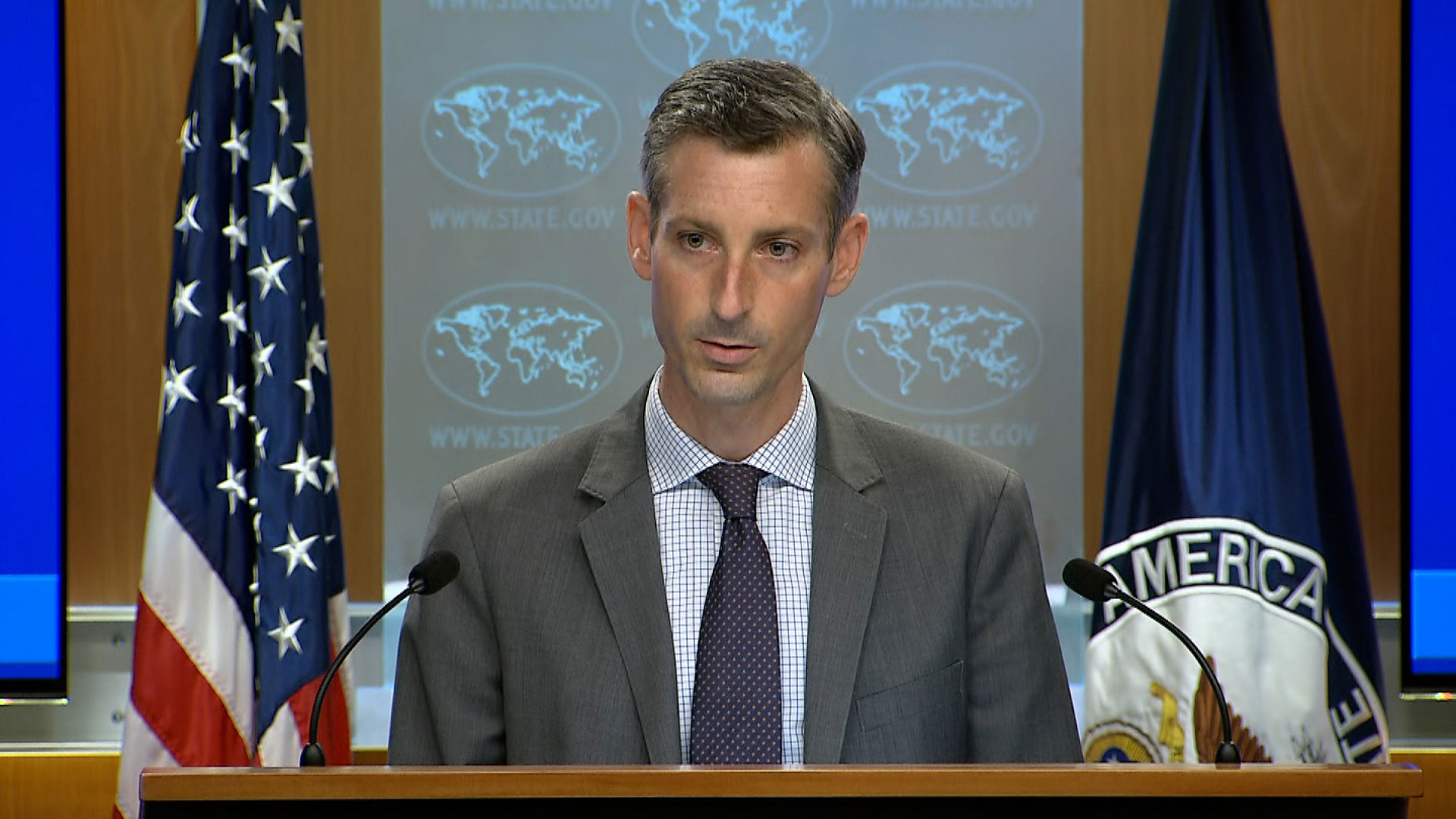 There are 6,000 people at the airport in Kabul who have been "fully processed by our consular team and will soon board planes," State Department spokesperson Ned Price said Thursday during a briefing.
Price told reporters that they "are aware of congestion around the airport" and are "working closely with the Department of Defense to facilitate safe and orderly access for consular processing on the airport compound."
He said flights continued throughout the airport, noting that US citizens and legal permanent residents "will be given the first opportunity to board, with other priority groups filling in seats from there."
Price said they were continuing to deploy more consular officers, including to Qatar and Kuwait as well as in Kabul.
The spokesperson said later in the briefing that the they expect 20 flights to depart Afghanistan tonight, citing the Defense Department, and noted that the operation "will continue at as fast a clip as we can possibly manage."
55 min ago
Germany's 9th military evacuation flight leaves Kabul, carrying more than 150 people
From CNN's Nadine Schmidt in Berlin
Germany's ninth military evacuation flight departed Kabul Thursday evening with more than 150 people on board, Germany's Ministry of Defense confirmed in a Tweet. 
"More than 150 people are flown from the Afghan capital to Tashkent — and therefore safe," the ministry added. 
In earlier tweets, the Defense Ministry said their soldiers are "on duty 24/7" in Afghanistan, while officials in Germany work "around the clock" to monitor the situation, adding that more than 1,000 people have now been evacuated from Afghanistan by the German military.
Germany has been operating a shuttle service between Tashkent in Uzbekistan and Kabul several times a day as part of its evacuation efforts.
1 hr 27 min ago
US embassy notified all Americans and others about evacuation flights out of Afghanistan
From CNN's Jennifer Hansler, Kylie Atwood and Satyam Kaswala
The US embassy in Kabul notified "all Americans who had expressed an interest in being relocated to consider traveling to the airport" overnight, as well locally employed staff and "a segment of the SIV [Special Immigrant Visa] population" about evacuation flights, State Department spokesperson Ned Price said Thursday.
Price said he had seen reports of people not able to access the airport, telling reporters that "every report of someone unable for whatever reason to reach the airport is something we take very seriously."
"Our imperative is to relocate as many people as quickly as we can. And we've seen the reports of congestion. My understanding is that things are moving quite efficiently at this hour at the airport, at the airport now, but every report we see of someone unable to reach the airport is of concern," he said.
"We are doing everything we can mechanically, logistically, but then of course there's also the diplomatic element to this as well. We are making very clear, we are making very clear together with our international partners, more than 100 countries have come together, the G7 mentioned this today as well, that safe passage should be guaranteed for all of those who wish to transit to the airport," Price continued.
Price added: "When it comes to American citizens, we have a relatively large cadre of consular officers on the ground in Kabul right now. They are in regular and constant contact with American citizens. I can tell you that they have received as of a couple hours ago a small handful of reports from American citizens who weren't able to reach the airport for whatever reason."
2 hr 36 min ago
G7 leaders will do "everything possible" to facilitate evacuations from Afghanistan
From CNN's Pierre Bairin
G7 leaders are continuing efforts to do "everything possible to evacuate vulnerable persons" from Afghanistan, UK Foreign Secretary and Chair of the G7 Foreign and Development Ministers' Meeting Dominic Raab said Thursday, calling on the international community to provide "safe and legal resettlement routes" for those being evacuated.  
"The G7 Ministers called for the Taliban to guarantee safe passage to foreign nationals and Afghans wanting to leave," Raab said in a statement. 
"G7 ministers also discussed the importance of close and effective cooperation among us in order to allow evacuations from Kabul. G7 Ministers discussed the importance of the international community providing safe and legal resettlement routes," he added. 
The British Foreign Secretary's statement comes after a meeting of G7 Foreign and Development Ministers from Canada, France, Germany, Italy, Japan and the United States of America, as well as the High Representative of the European Union, to discuss the unfolding situation in Afghanistan.
According to Raab, G7 ministers called for an international response and "intensive engagement" with both Afghan and international partners. 
Ministers also affirmed their commitment to the urgent cessation of violence, respect for human rights, inclusive negotiations, and respect for international humanitarian law by all in Afghanistan
"The G7 Ministers underlined the importance of the Taliban holding to their commitments to ensure the protection of civilians and are deeply concerned by reports of violent reprisals in parts of Afghanistan," Raab said. 
"They concurred that the Taliban must ensure that Afghanistan does not become host to a terrorist threat to international security," he added. 
In a tweet, French Foreign Minister Jean-Yves Le Drian reiterated that two key priorities were outlined during the emergency meeting: accelerating coordination on evacuation operations from Kabul and strengthening cooperation in anticipation of the consequences of the "Afghan crisis." 
1 min ago
US tells locally employed staff to head to airport, but many couldn't make it through the chaos
From CNN's Kylie Atwood
The State Department on Wednesday sent a notice to the thousands of locally employed staff at the Kabul embassy telling them that they can come to the airport for evacuation flights, according to the message reviewed by CNN.
Some of the Afghans who made it into the airport were bloody and mentally distraught, having lost most of their belongings along the way, according to multiple sources familiar with the matter.
But some decided they didn't even want to pursue the perilous journey even though they desperately want to get out of the country, multiple sources told CNN. Others who did take the dangerous risk had to turn back after facing an untenable situation.
"I decided I would rather the Taliban shoot me in the head to being stuck in that situation," said one Afghan who worked at the embassy for years in describing his journey to CNN. 
He went to the airport with his family, including small children, at 4 a.m. local time only to get caught in a horde of thousands of people on the outskirts of the airport which left him fearing for his life. He watched as his 2-year-old son grew dehydrated and men tried to inappropriately touch his wife. The gates remained closed for too long. 
"We had to go home," the Afghan said, describing people with guns and knives in the mass of people. "I will not go back. The Americans left me in a very bad situation. They know it. They put our family's lives in risk."
The US military is in communication with the local Taliban commander on the ground in Kabul, and they are discussing "making sure that those at-risk Afghans, Special Immigrant Visa applicants and additional Afghan citizens that we want to move through are able to move through," Pentagon press secretary John Kirby said Thursday during an on-camera briefing.
Kirby noted the reports of some hostile Taliban actions towards Afghans on the way to the airport, but by and large US officials are saying that the Taliban are largely keeping their commitment to ensure safe passage and pointing to the evidence: the Afghans and Americans who have been able to get to the airport. 
President Biden said yesterday that the US is looking at evacuating between 50,000 and 65,000 Afghans in total, a figure that includes the Afghan visa and refugee applicants plus their families.
Biden did not commit to keeping the US troop presence at the Kabul airport until that number of Afghans are evacuated but he did say that the US troop presence would stay in place until all Americans who want to get out of the country are out.
3 hr 15 min ago
Italy holds talks with France and Russia on Afghanistan
From CNN's Nicola Ruotolo and Amy Cassidy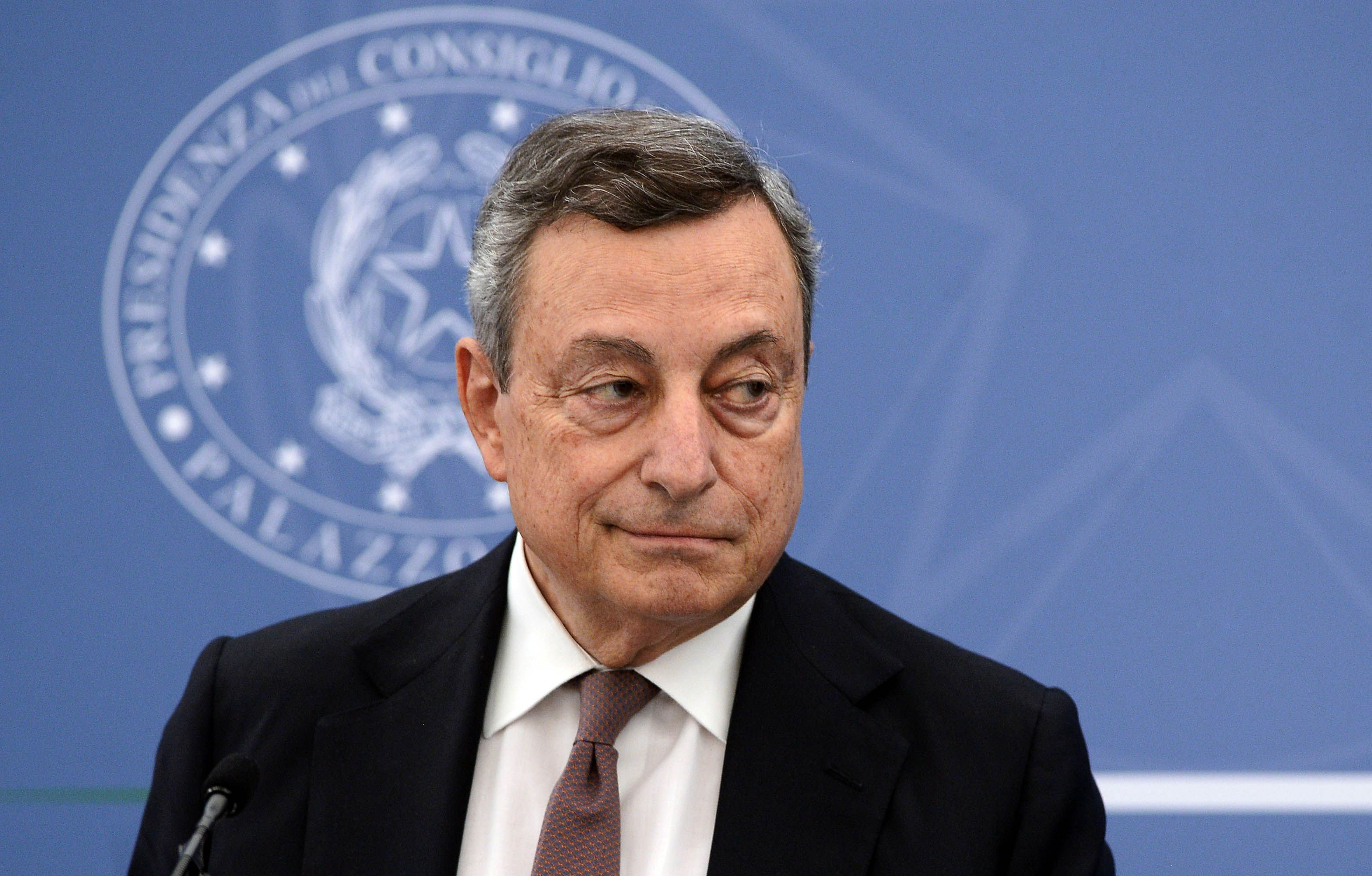 Italian Prime Minister Mario Draghi has held talks with both his French and Russian counterparts to discuss the unfolding situation in Afghanistan, the prime minister's office said Thursday in a statement. 
According to the statement, Draghi and French President Emmanuel Macron discussed the "implications of the Afghan crisis," including the "management of the migration flows" following the evacuation of Afghan nationals from Kabul. 
The two leaders also spoke about the "protection of human rights and fundamental freedoms" in Afghanistan.
Separately, Draghi spoke with Russian president Vladimir Putin to discuss the "situation on the ground in Afghanistan and its regional implications." 
"During the call the two leaders also assessed the guidelines that could inspire the action of the International Community in the different contexts, aiming to restore Afghanistan's stability, fight terrorism and illegal trafficking and protect women's rights," the statement added.
4 hr 4 min ago
US senators will receive virtual Afghanistan briefing from Biden officials Friday
From CNN's Ted Barrett and Zach Cohen
All senators will get an unclassified virtual briefing on Afghanistan Friday at 3:15 p.m. ET, per two Senate officials.
Briefers will be Defense Secretary Lloyd Austin, Secretary of State Antony Blinken and Chairman of the Joint Chiefs of Staff Gen. Mark Milley.