2 min ago
White House confirms Gene Sperling will lead Biden's relief law implementation
From CNN's Maegan Vazquez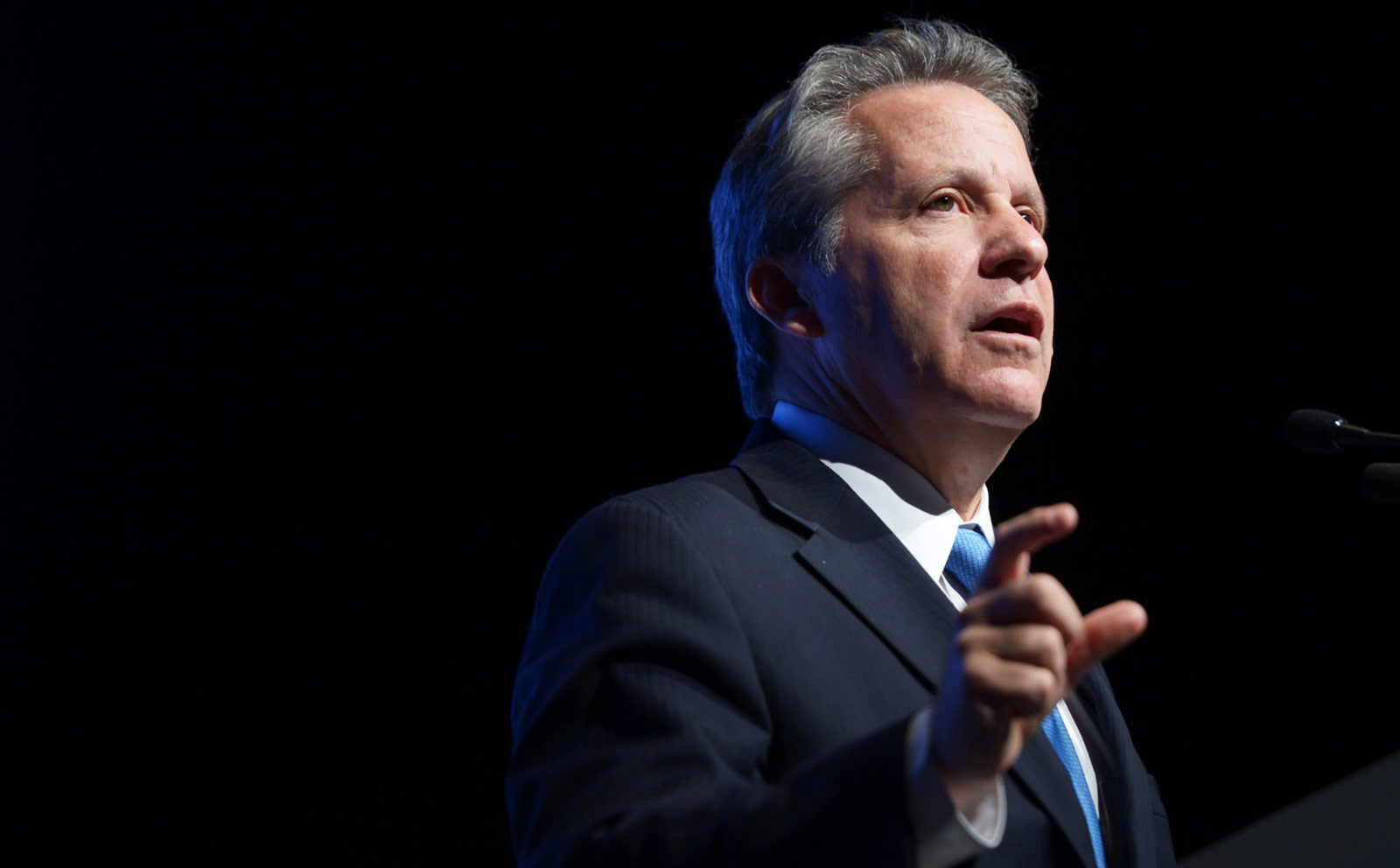 White House press secretary Jen Psaki just confirmed that Gene Sperling will be running point on the implementation of President Biden's $1.9 trillion Covid relief law. 
"Many of you saw the news out this morning that Gene Sperling will be joining the team here to run point on the implementation of the rescue plan. I've known him for a long time. I've worked with him previously," Psaki said during the White House press briefing.
Psaki went on to describe Sperling's background:
"Gene has spent more than a decade at the highest level of government, including as a senior Treasury official and as the only person to serve as NEC director twice. As we've talked about a bit in here, there are a number of economic officials who will be playing a role in implementation, so he has an especially interesting and relevant background in helping pull all those levers," she continued. "Gene also played a key role in helping steer Detroit out of bankruptcy and on the path to renewal, and he quarterbacked support for small businesses and economic assistance for unemployed Americans."
Psaki said Sperling will work "with the heads of White House policy councils and key leaders at federal agencies who can get funds out the door quickly, maximize its impact, accelerate the work that the administration is doing to crush Covid and rescue our economy."
She added that Biden "thought it was important to have a point person who could, of course, pull all of these levers."
Psaki said Sperling's title will be "White House American Rescue Plan Coordinator and Senior Adviser to the President." 
She could not provide reporters with Sperling's start date or where his office will be located. She added that he is currently in California and will be working remotely until he is able to get vaccinated against the coronavirus.
"He'll work out of the White House and have a team working with him," she added.
29 min ago
Key things to know about the latest stimulus checks and how you can track the payment's status
From CNN's Paul LeBlanc, Katie Lobosco and Veronica Stracqualursi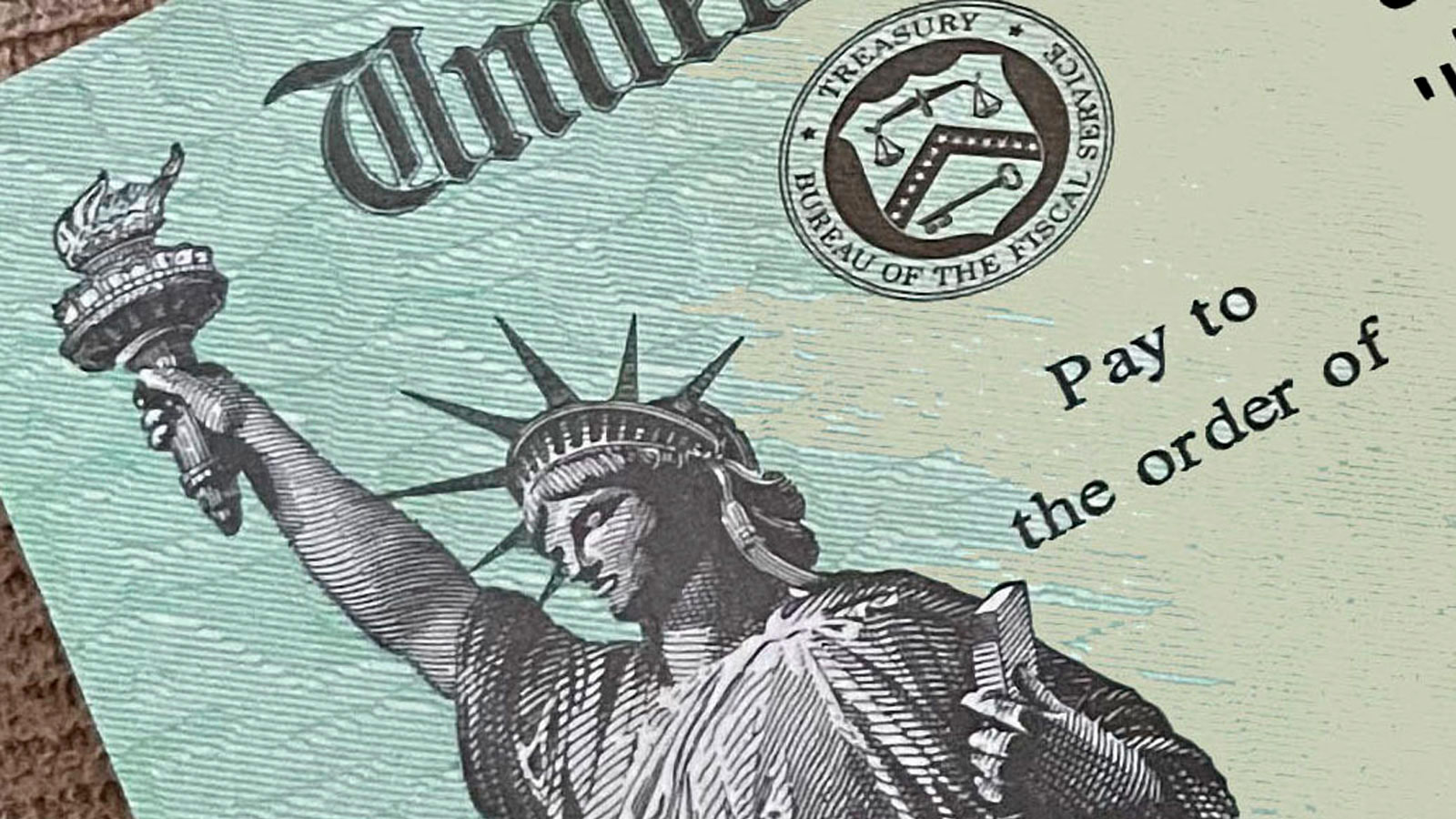 Some Americans are already seeing the latest round of stimulus payments hit their bank accounts, as the first batch of funds is rolled out.
The payments — worth up to $1,400 per person — were included in the $1.9 trillion Covid-19 relief package just signed by President Biden. The money is expected to reach about 90% of families, according to an estimate from the Penn Wharton Budget Model.
Who is getting the payments: The full $1,400 amount goes to individuals earning less than $75,000 of adjusted gross income, heads of households (like single parents) earning less than $112,500 and married couples earning less than $150,000.
The payments gradually phase out as income goes up, and lawmakers narrowed the scope for this third round of payments so that not everyone who received a previous check will be sent one now.
It cuts off at individuals who earn at least $80,000 a year of adjusted gross income, heads of households who earn at least $120,000 and married couples who earn at least $160,000 — regardless of how many children they have.
But unlike prior rounds, families will now receive additional money for adult dependents over the age of 17. Families will receive an additional $1,400 per dependent, so a couple with two children could receive up to $5,600.
The new income thresholds are based on a taxpayer's most recent return. Use our calculator to see if you'll qualify for a stimulus check here. 
Starting Monday, you can check the status of your payment using the IRS Get My Payment tool online.
No action is required for most people to receive the money. Social Security recipients and those who receive Veteran Affairs benefits should also receive the money automatically even if they don't file taxes.
If you don't see the check yet, don't panic. A Treasury Department official told reporters on a Friday call that checks will continue rolling out in the "coming weeks."
Paper checks are coming too. Though not as speedy as direct deposit, paper checks and prepared debit cards will be sent out before the end of the month.
CNN's own Tami Luhby and Katie Lobosco walk through exactly how much you can expect and when you can expect it on this special CNN Political Briefing podcast.
Fact check: Who really qualifies for a stimulus check?
2 hr 13 min ago
Vice president, second gentleman and first lady depart for "Help is Here" tour
From CNN's Betsy Klein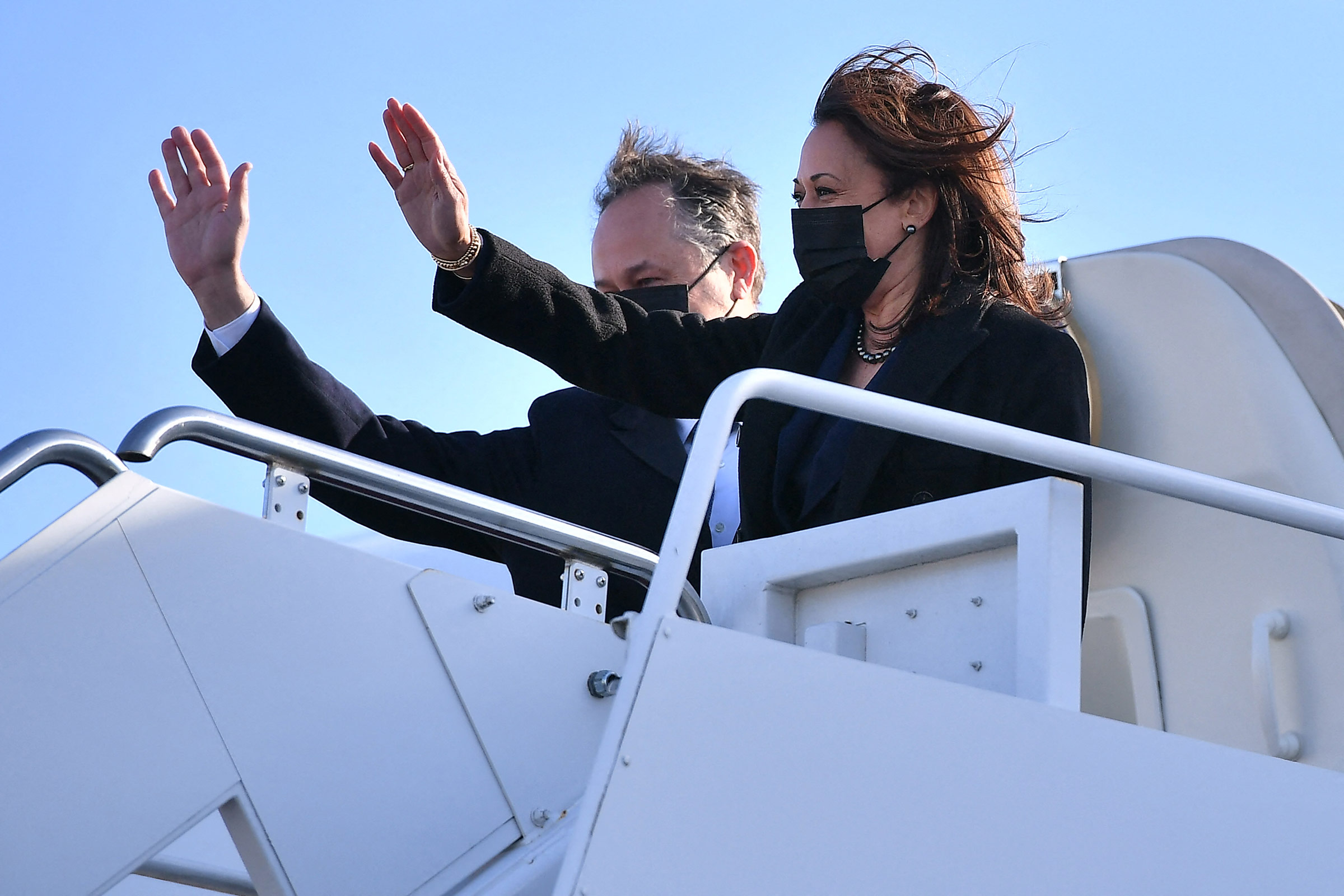 Three top officials have hit the road Monday to promote the $1.9 trillion American Rescue Plan. 
Vice President Kamala Harris and second gentleman Doug Emhoff departed Joint Base Andrews this morning.
Harris is set to focus on the US surpassing 100 million shots in arms and sending out 100 million checks on Monday, traveling to Las Vegas, where she will visit a Covid-19 vaccination site with Gov. Steve Sisolak, Rep. Dina Titus, and Rep. Susie Lee.
She will also visit the Culinary Academy in Las Vegas with Rep. Steven Horsford, delivering remarks at both stops, per her office. 
Emhoff will visit a food relief organization for a tour and listening session in Las Vegas. 
Harris and Emhoff will spend the night in Los Angeles.
First lady Jill Biden, meanwhile, will tour Samuel Smith Elementary School in Burlington, New Jersey, on Monday, highlighting the parts of the relief package aimed at schools.
She takes a three-stop tour of the school with Gov. Phil Murphy and will speak about how the American Rescue Plan will improve the lives of families and their communities, per her office.
2 hr 32 min ago
Here's a reminder of what is in the Covid-19 relief bill Biden signed last week
From CNN's Tami Luhby and Katie Lobosco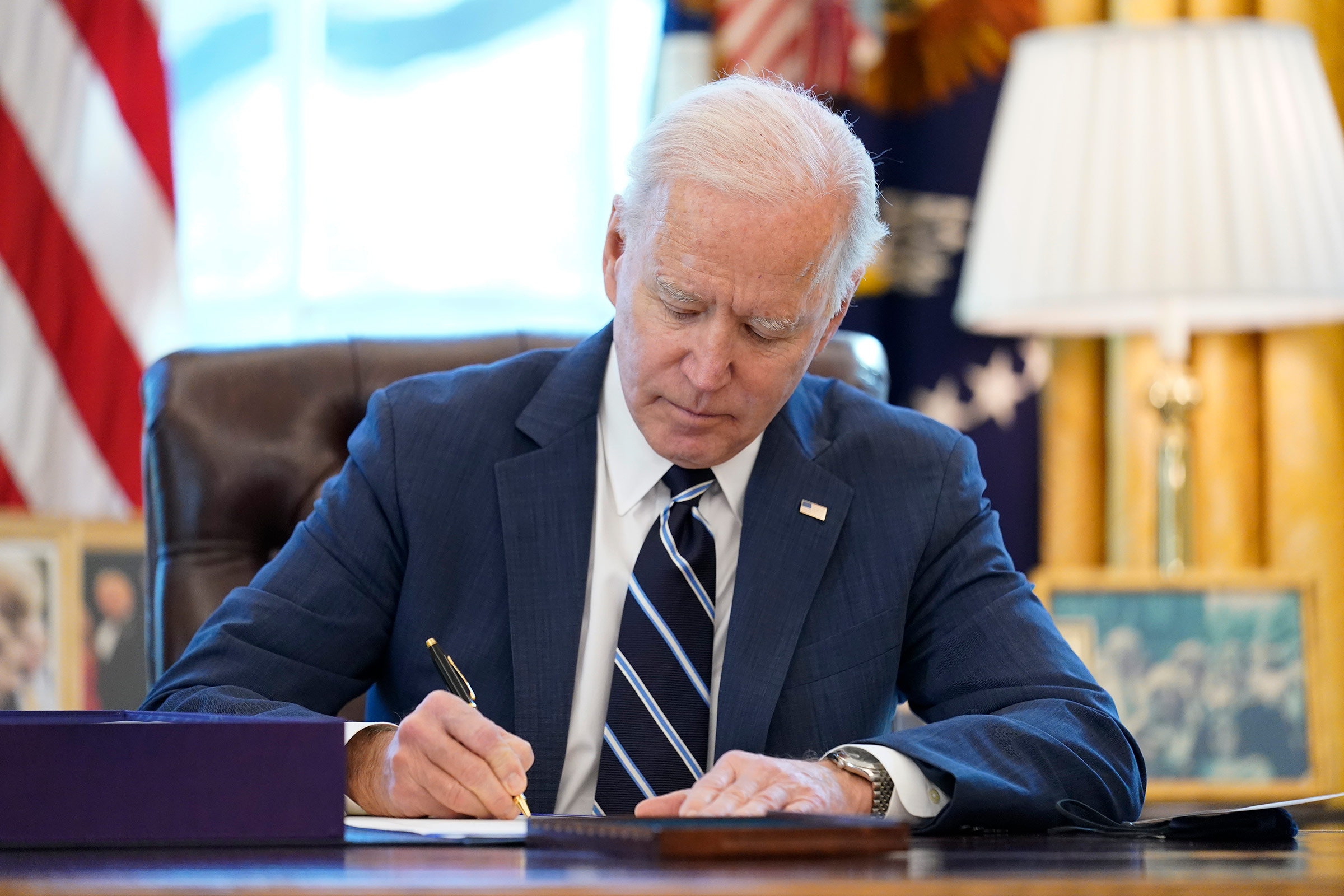 The House of Representatives voted last week to approve the $1.9 trillion Covid relief plan, a top legislative priority for President Biden. The President signed the bill into law on Thursday, and focus now turns to how the massive package will be implemented.
Much of the legislation mirrors the plan laid out by Biden in January. But lawmakers did make three notable changes – narrowing eligibility for the stimulus checks, trimming the federal boost to unemployment benefits and nixing an increase in the federal minimum wage to $15 an hour.
Here's what is in the bill:
Stimulus checks: The bill provides direct payments worth up to $1,400 per person. Families get an additional $1,400 per child. There are restrictions based on how much you make. You can use this stimulus calculator to find out how much money you can expect to get.
Unemployment assistance: The bill calls for a $300 federal boost to weekly jobless payments and extending two key pandemic unemployment benefits programs through Sept. 6.
State and local aid: The legislation provides $350 billion to states, local governments, territories and tribes.
Nutrition assistance: The package extends the 15% increase in food stamp benefits through September. It also contains $880 million for the Special Supplemental Nutrition Program for Women, Infants, and Children, known as WIC. It will allow states to continue the Pandemic-EBT.
Housing aid: The bill sends roughly $20 billion to state and local governments to help low-income households cover back rent, rent assistance and utility bills. It authorizes about $10 billion to help struggling homeowners pay their mortgages, utilities and property taxes.
Tax credits: The bill expands the child tax credit to $3,600 for each child under 6 and $3,000 for each child under age 18. Currently, families can receive a credit of up to $2,000 per child under age 17.
Paid sick and family leave: While the bill does not make this mandatory, it will continue to provide tax credits to employers who voluntarily choose to offer the benefit through October 1.
Education and child care: The bill provides $125 billion to public K-12 schools to help students return to the classroom, including for things like ventilation, personal protective equipment for teachers and support staff.
Health insurance subsidies: The package will make federal premium subsidies for Affordable Care Act policies more generous and would eliminate the maximum income cap for two years.
Small businesses: The bill provides $15 billion to the Emergency Injury Disaster Loan program and another $7 billion for the Paycheck Protection Program. It also provides $25 billion for a new grant program specifically for bars and restaurants.
Vaccines: $14 billion will go towards researching, developing, distributing, administering and strengthening confidence in vaccines. It will also put $47.8 billion toward things like testing and contact tracing.
Rural hospitals: The bill allocates $8.5 billion to help struggling rural hospitals and health care providers.
Read a more detailed breakdown here.
1 hr 25 min ago
Vaccine ads expected in next few weeks as part of $250 million Biden administration campaign
From CNN's Elizabeth Cohen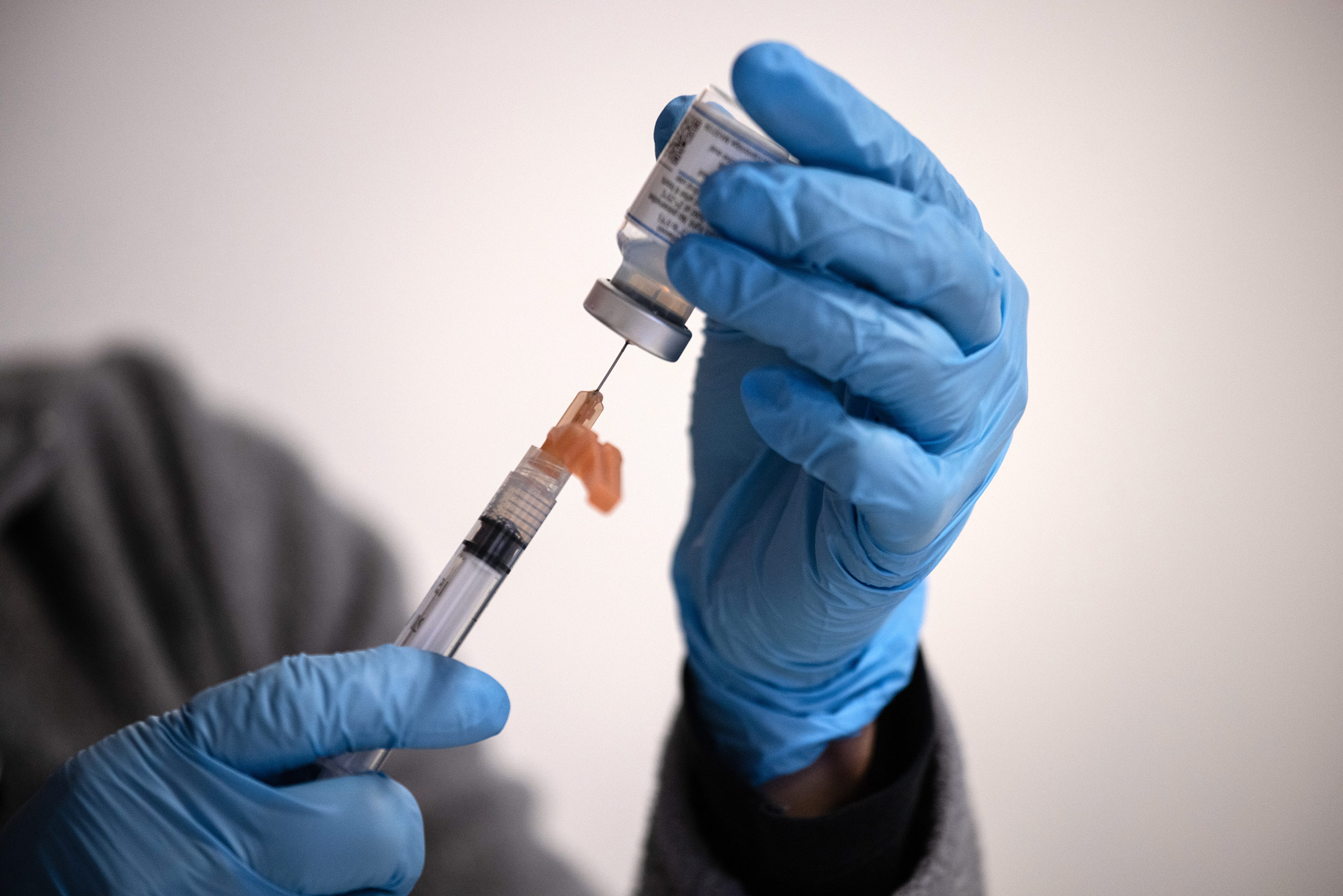 In the next few weeks, the Biden administration will launch a national vaccine promotional campaign aimed at encouraging hesitant Americans to get immunized, a marketing executive close to the project told CNN.
The advertisements are part of a $250 million Covid-19 education campaign run by the US Department of Health and Human Services, which will include a podcast hosted by "a well-known person" outside of government, the executive said.
Work on the campaign began last fall, but the ads promoting vaccines haven't been released yet because the vaccine is still in short supply, and health officials don't want to create additional demand, the Biden administration official told CNN.
 "Once we get to a point where supply starts looking like it might outstrip demand, that's when the vaccine confidence messaging needs to kick in," the official said, adding that "we're getting close" to the right time.
2 hr 46 min ago
The White House is kicking off a tour today to promote the relief package. Here's a look at the schedule.
From CNN's Betsy Klein
President Biden and other top officials will promote the coronavirus relief package this week by hitting the road on what the White House press secretary Jen Psaki called the "Help is Here Tour."
Here's a look at the schedule:
On Monday: Psaki said first lady Jill Biden will travel to Burlington, New Jersey, and Vice President Kamala Harris and second gentleman Doug Emhoff will travel to Las Vegas, Nevada.  
On Tuesday: President Biden will travel to Delaware County, Pennsylvania, and Harris and Emhoff will travel to Denver, Colorado. 
On Wednesday: Emhoff will travel to Albuquerque, New Mexico.  
On Friday: Biden will join Vice President Harris in Atlanta, Georgia. 
"During their trips, they will discuss the benefits of the ARP for working families," Psaki said last Thursday, and "will engage with people at each of these stops about how the American people can benefit from the component of the package." 
She said they will talk about the $1,400 stimulus checks, which will begin to be deployed "as early as this weekend," as well as the child tax credit, the extension of unemployment insurance, rental and homeowner assistance, the expansion of the earned income tax credit, health insurance subsidies, "and of course the fact that the bill will lift 11 million people out of poverty and cut child poverty in half."
An internal memo obtained by CNN's Phil Mattingly says the White House will deploy messaging to "every corner" of the country with the President, vice president, first lady, and second gentleman, as well as Cabinet members and top officials.
For 10 days, administration officials will focus on one element of the bill per day, from the stimulus checks and emergency unemployment insurance extensions, to vaccine distribution and re-opening schools.
2 hr 47 min ago
This is the official that will oversee the implementation of Biden's massive Covid-19 relief law
From CNN's Phil Mattingly and Jeremy Diamond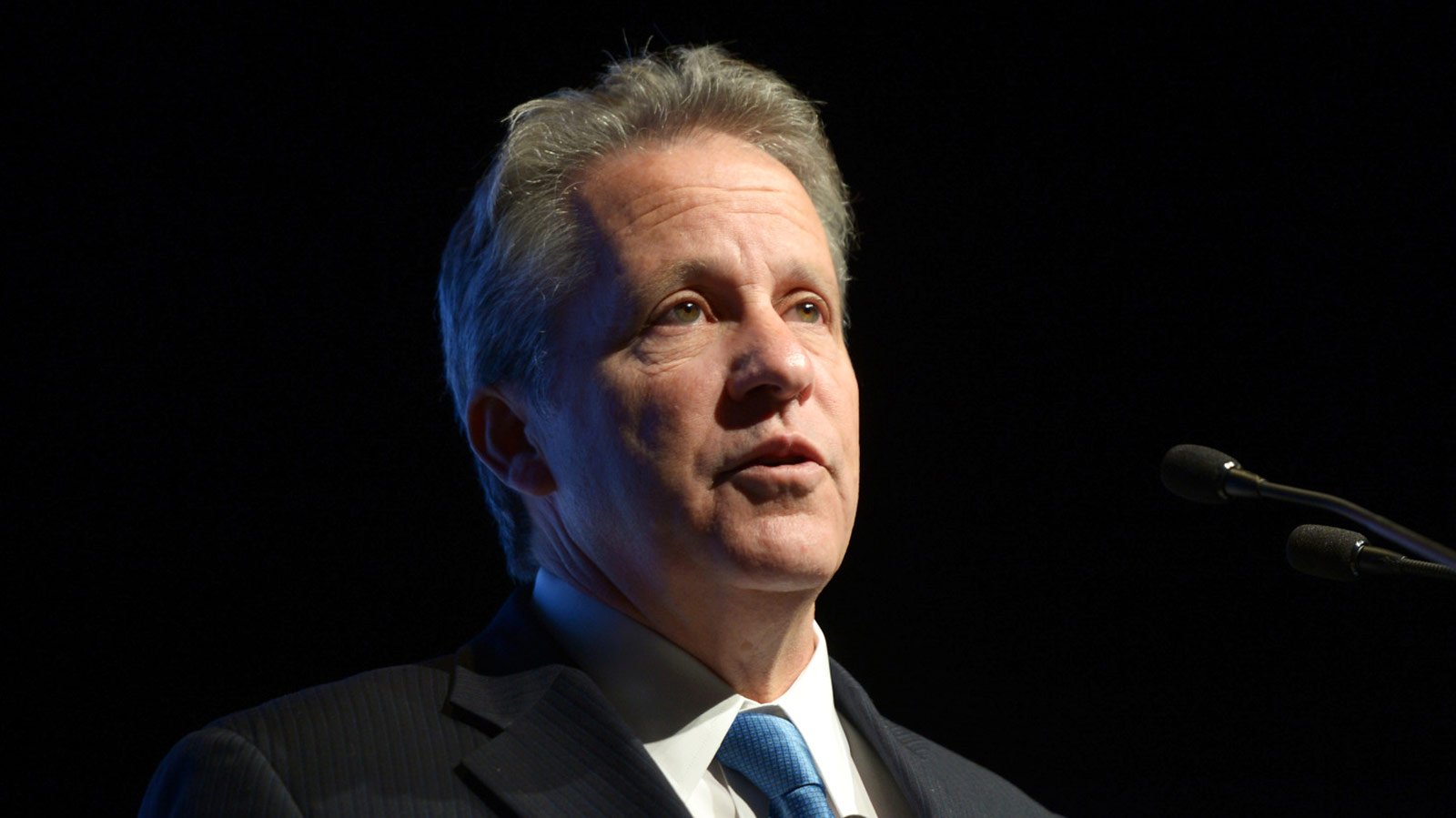 President Biden will announce today that Gene Sperling, a former top economic official in the last two Democratic presidential administrations, will serve as the point person in overseeing the implementation of the newly signed $1.9 trillion Covid relief law, according to two people briefed on the plan and a senior administration official.
Biden will announce Sperling's appointment at the White House today at 1:45 p.m. ET during remarks about implementation of the law, according to the senior administration official.
Sperling's mandate will be to get money out the door quickly and maximize its impact, the people said, while also serving as the lead official in partnership with state and local officials on the receiving end of billions of dollars from the law.
He will serve as the lead in advising and ensuring local officials get what they need, while also holding them accountable for any mismanagement of funds, the individuals briefed on the plan said.
Sperling has spent more than a decade at the highest levels of government, twice serving as the director of the National Economic Council, and will be tasked with ensuring all aspects of the sweeping relief law are put into place as designed.
Read more here.