1 min ago
Biden and Treasury Secretary Yellen will join Senate Democrats' virtual lunch
From CNN's Lauren Fox and Manu Raju
Treasury Secretary Janet Yellen and President Biden will both virtually join the Senate Democrats' virtual lunch today, according to Senate Majority Leader Chuck Schumer's office.
They are expected to discuss the administration's Covid relief package.  
Biden is looking to pass his $1.9 trillion proposal in Congress, which augments many of the measures in Congress' historic $3 trillion coronavirus relief bill from lat March and in the $900 billion legislation from December, which was scaled back to garner support from Senate Republicans.
Read more about Biden's proposal here.
45 min ago
What questions do you have about the next Covid-19 stimulus plan?
Republicans and the Biden administration remain at odds over the next Covid-19 stimulus bill.
CNN's congressional correspondent Ryan Nobles will be live with the latest updates on the plans and the path forward. What questions do you have for him?
47 min ago
GOP senator says Biden wouldn't commit to reconciliation or dropping price tag of Covid relief package
From CNN's Manu Raju and Kevin Liptak
A Republican senator said President Biden was fully engaged in the policy discussion last night, but didn't commit to either using reconciliation or not using that process to advance a Covid relief package without GOP votes.
Asked if Biden indicated a willingness to drop the $1.9 trillion price tag, the senator told CNN: "I think he himself wants to come down and wants to work with us. I don't know about his team."
More on yesterday's meeting: Biden hosted Republican senators for two hours in the Oval Office to hear out their proposal for a Covid-19 relief bill drastically less expensive than the $1.9 trillion measure he is pushing.
Afterward, the lawmakers emerged to describe the meeting as "cordial," "frank" and "useful." But they did not suggest Biden had come down from his figure, nor did they announce they were willing to meet him at a new number.
In a statement released after the Republicans left 1600 Pennsylvania Avenue, White House press secretary Jen Psaki said the meeting was "substantive and productive" and there were areas of agreement. But Psaki made it clear that if no bipartisan deal is within reach, Democrats going it alone through the process known as reconciliation is a possibility.
41 min ago
Schumer: Senate "will vote to proceed on budget resolution this afternoon"
From CNN's Clare Foran
Senate Majority Leader Chuck Schumer said in a floor speech that the Senate "will vote to proceed on the budget resolution this afternoon," setting the stage for reconciliation if Democrats don't get bipartisan buy in for their Covid relief package.
"We are not going to dilute, to dither, to delay, Schumer said, "the Senate must move forward today with a vote to begin debate on the budget resolution and I'm optimistic that the motion to proceed will pass."
Budget reconciliation is a procedural shortcut that would allow Democrats to pass relief without any Republican votes.
The reconciliation process was set up as part of the 1974 Congressional Budget Act to make it faster and easier to pass legislation related to spending, taxes, and debt, because debate on the bills is limited to 20 hours and can be passed on a simple majority vote.
Budget reconciliation allows lawmakers to bypass the 60-vote threshold typically required for breaking filibusters and moving legislation forward.
Schumer also praised Alejandro Mayorkas and Pete Buttigieg, who the Senate is on track to confirm today to be Department of Homeland Security secretary and Transportation secretary, respectively.
And he paid his respects to the late US Capitol Police officer Brian Sicknick, saying, "may his memory live forever as a model of service to our nation, selflessness in the line of duty and courage in the face of danger."
37 min ago
State Department formally calls Myanmar military takeover a coup
From CNN's Jennifer Hansler and Kylie Atwood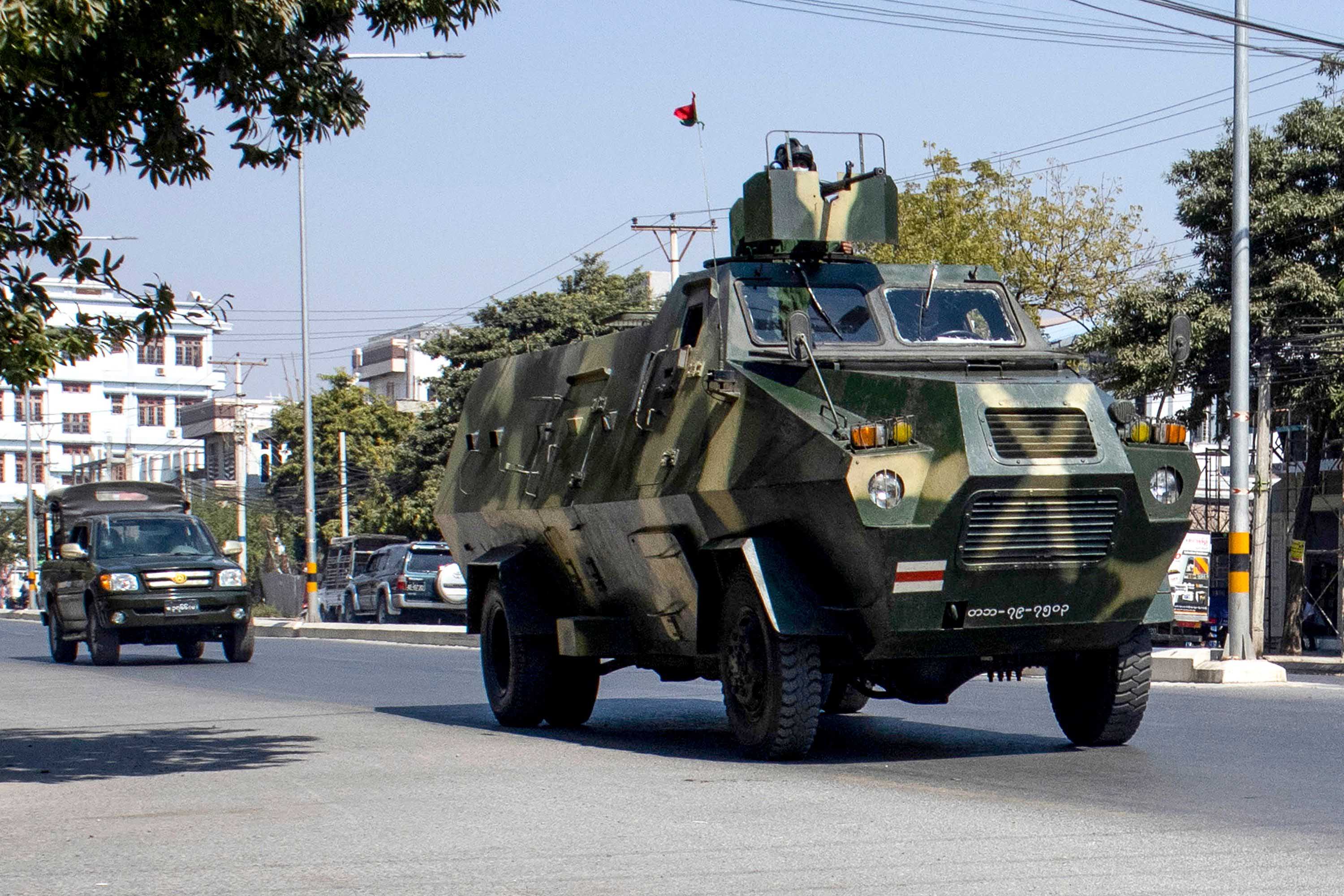 The State Department has formally determined that the military takeover in Myanmar constitutes a coup d'état, a designation that requires the US to cut its foreign assistance to Myanmar's government.
"After careful review of the facts and circumstances, we have assessed that Aung San Suu Kyi, the leader of Burma's ruling party, and Win Myint, the duly elected head of government, were deposed in a military coup on February 1," a State Department official said. "We continue to call on the Burmese military leadership to release them and all other detained civil society and political leaders immediately and unconditionally."
"In addition, we will undertake a broader review of our assistance programs to ensure they align with recent events," the official said. "At the same time, we will continue programs that benefit the people of Burma directly, including humanitarian assistance and democracy support programs that benefit civil society. A democratic civilian led government has always been Burma's best opportunity to address the problems the country faces."
"As President Biden has said, we will take action against those responsible, including through a careful review of our current sanctions posture as it relates to Burma's military leaders and companies associated with them," they said.
Myanmar's armed forces seized control of the country Monday after detaining top government figures, including leader Suu Kyi, came after months of increasing friction between the civilian government and the powerful military, known as the Tatmadaw, over alleged election irregularities.
The official said that "very little" foreign assistance goes to Myanmar's government and "the government of Burma, including the Burmese military, is already subject to a number of foreign assistance restrictions, including statutory restrictions on military assistance, due to its human rights record."
1 hr 41 min ago
What we know about Biden's task force to reunite families separated at the US-Mexico border
From CNN's Priscilla Alvarez
President Biden is expected to establish a task force designed to reunite families separated at the US-Mexico border, according to senior administration officials.
During his presidential campaign, Biden pledged to set up a task force focused on identifying and reunifying families separated at the US-Mexico border under the Trump administration's controversial "zero tolerance" policy. The administration's new task force stems from that promise.
The task force will be chaired by the Department of Homeland Security secretary and work across the US government, along with partners, to find parents separated from their children under the former administration. CNN previously reported that first lady Jill Biden is expected to take an active role in the task force.
It will be charged with identifying all children separated from their parents or legal guardians on the southern border, facilitating and enabling the reunification of children with their families, and providing regular reports to the President, including one containing recommendations.
The consequences of the "zero tolerance" policy which led to the separation of thousands of families are still felt today. Lawyers are unable to reach the parents of 611 children who had been split from their families by US border officials between 2017 and 2018, according to the latest court filing in an ongoing family separation case.
"The Biden administration is committed to remedying this awful harm the Trump administration inflicted on families," a senior administration official said, calling the policy a "moral failure" and "national shame."
The Justice Department also officially rescinded the policy last week in a memo to federal prosecutors, even though it had already been ended.
Cases of separated families will be examined on an individual basis to determine next steps. "The goal of the task force is one to identify, but two to make recommendations as to how the families can be united, taking into account the menu of options that exist under immigration law," the official said.
Read more about what we know and don't know about family separations.
2 hr 5 min ago
Democrats' impeachment managers say Trump "threatened the constitutional system"
From CNN's Jeremy Herb and Manu Raju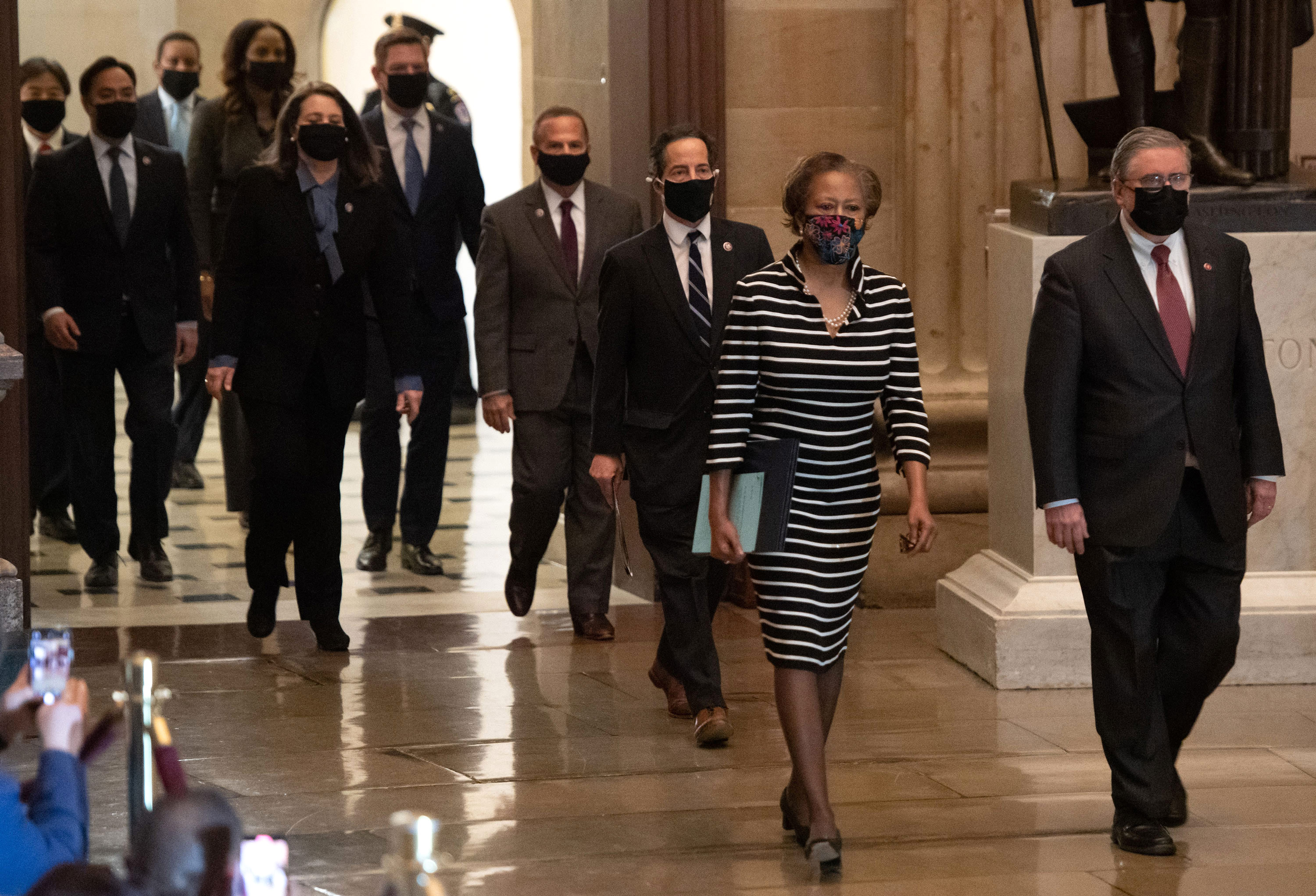 The House impeachment managers argue former President Donald Trump should be convicted for inciting the insurrection at the Capitol last month and barred from holding future office, charging that his actions "threatened the constitutional system that protects the fundamental freedoms we cherish."
The House managers laid out their case against Trump in a pre-trial legal brief filed on Tuesday morning, in which they accused Trump of stirring up violence against Congress in an attempt to upend the peaceful transfer of power, as well as provided a constitutional defense for holding an impeachment trial of a former president.
"President Trump's responsibility for the events of January 6 is unmistakable," the House impeachment team wrote. "President Trump's effort to extend his grip on power by fomenting violence against Congress was a profound violation of the oath he swore. If provoking an insurrectionary riot against a Joint Session of Congress after losing an election is not an impeachable offense, it is hard to imagine what would be." 
The House's brief is the first of several legal filings ahead of the start of the trial on Feb. 9. Trump's response to the trial summons, in which he is expected to argue that the trial is unconstitutional, is due at 12 p.m. ET today.
The legal briefings will provide the backdrop for a case in which the House impeachment managers face a skeptical Senate Republican conference. Last week, 45 of the 50 GOP senators voted to support dismissing the trial on constitutional grounds, a sign that the 67 votes required for conviction are unlikely to materialize.
In their brief today, the House managers pushed back on those Republican claims, arguing that there is ample history and precedent to hold a trial for Trump.
"There is no 'January Exception' to impeachment or any other provision of the Constitution," the managers wrote. "A president must answer comprehensively for his conduct in office from his first day in office through his last."
House Democrats noted that Trump was impeached while he still was president, pushing back on Senate Republican arguments that Congress cannot impeach a former official. Still, they argued there's precedent for impeaching former officials, too, as there have been a handful of cases in US history.
The House's impeachment brief also made the case for the Senate to bar Trump from holding future office. If the Senate convicts Trump, which requires a two-thirds majority, it can also hold a vote to prevent him from holding office again.
"Constitutional history, text, and structure, as well as prior Congressional practice, all confirm that the Senate has jurisdiction to try President Trump," the managers wrote. "So does common sense. While sworn to faithfully execute the laws—and to preserve, protect, and defend the Constitution—President Trump incited insurrection against the United States government. His conduct endangered the life of every single Member of Congress, jeopardized the peaceful transition of power and line of succession, and compromised our national security." 
You can read the full brief here.
1 hr 48 min ago
Democratic senator says there's "not enough support on either side" on Trump censure resolution
From CNN's Kristin Wilson, Alison Main, Ali Zaslav and Lauren Fox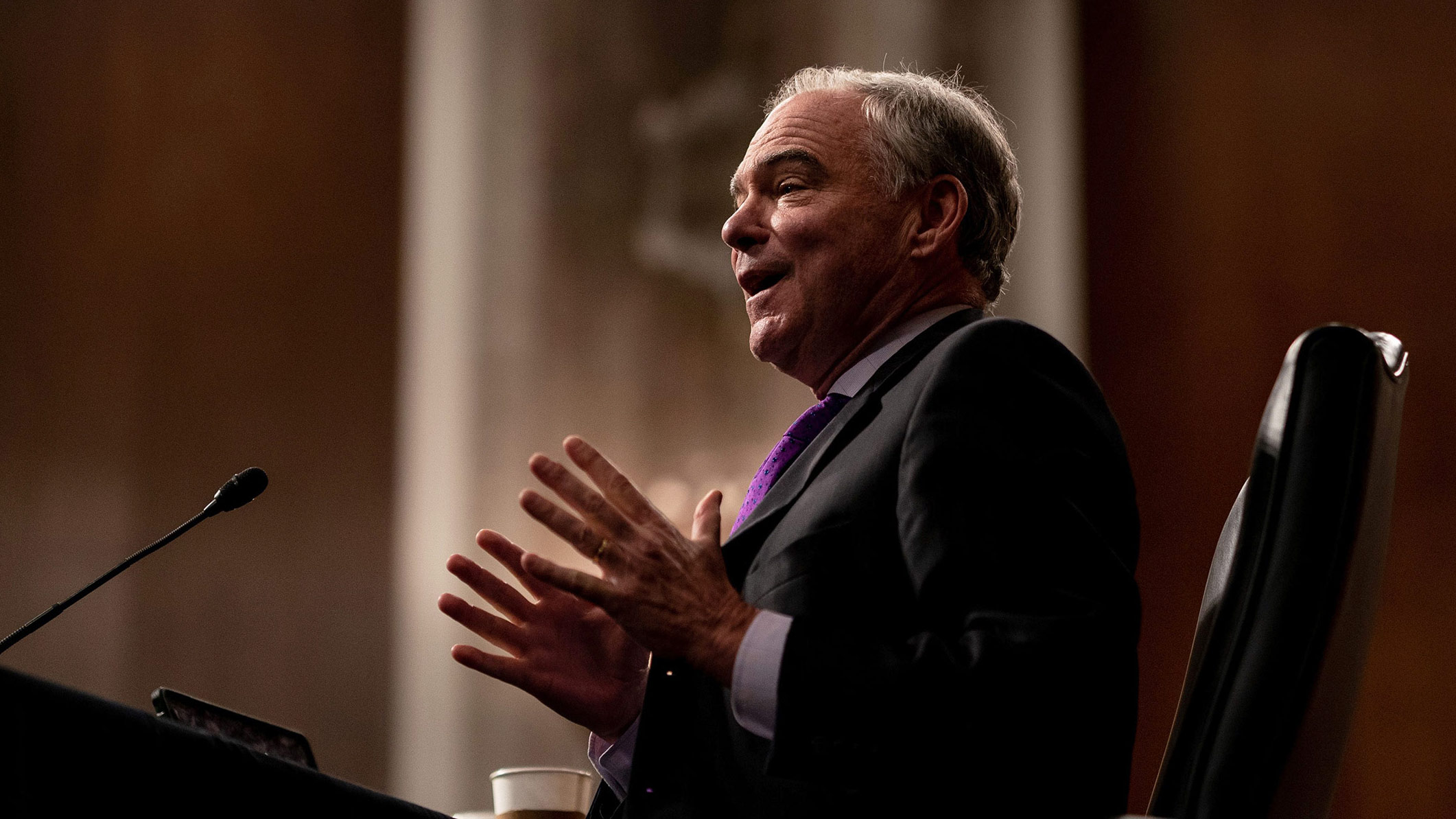 Virginia Democratic Sen. Tim Kaine said that the censure resolution against former President Trump that he and Maine Republican Susan Collins have drafted doesn't have enough support, from either side of the aisle.
"We don't have enough support on the Republican side because they don't want to bar Trump from running from office, and I don't have enough support on the Democratic side because for most of my colleagues it's impeachment or nothing," he said. "I'm very worried about going through this trial and having the punchline at the end of it, Trump acquitted again."
Kaine said that unless there's a path for this to be successful in the Senate, they will not file the resolution.
"My hope is maybe republicans will see some evidence in that trial where they'll say, well, like, even if I'm not voting to convict, this is repulsive. Maybe some Democrats will say, boy, we're not going to get the votes to convict, we need to come up with something else. So the idea is out on the table, people understand that they understand what it will do. Right now there's not enough support on either side," he said.
More on this effort: Kaine said last week that he drafted a resolution to censure Trump for his actions ahead of the Jan. 6 deadly riot at the US Capitol, a method some think would be a faster way to hold Trump accountable than an impeachment trial.
Collins, who is working with Kaine on the resolution, said last week she thought it was beneficial to look for another way to condemn Trump's actions "with regard to the riot and the pressure that he put on state officials" that "might" be able to garner bipartisan support — as Trump's conviction is "extremely unlikely."
Moderate Democrat Sen. Joe Manchin, however, threw cold water on the proposal telling reporters, "This is much, much more serious than anything that we've ever seen in our lifetime and it's really the purpose of having the articles of impeachment in the Constitution," he said, adding, "it's really a mechanism or tool, if you will to deter it."
"We all want to make sure that no one ever does this again, never thinks about doing something like a seditious insurrection such as that," said the West Virginia Democrat.
2 hr 36 min ago
Without a power-sharing agreement, Senate GOP wields power in the minority
From CNN's Alex Rogers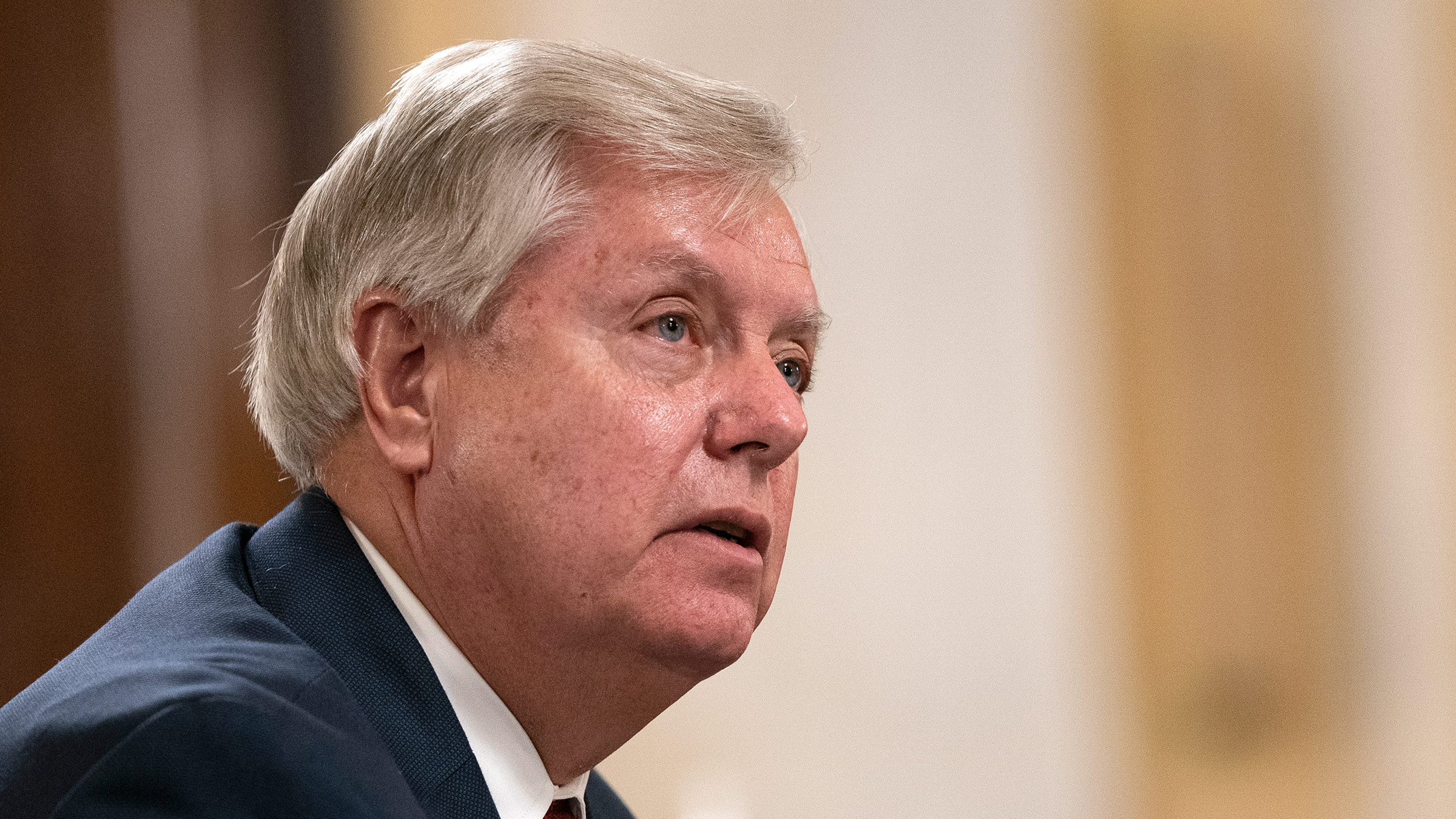 Senate Judiciary committee chairman Lindsey Graham has declined to schedule a confirmation hearing for attorney general nominee Merrick Garland until after the impeachment trial of former President Donald Trump, the latest example of Republicans wielding power in the Senate despite being in the minority. 
Sen. Dick Durbin, the incoming chair of the Judiciary committee, urged Graham yesterday to proceed with Garland's nomination hearing on Feb. 8, but Graham refused. In a letter released last night, Graham said that a "one-day hearing" starting the day before the trial was "insufficient," arguing that previous attorney general nominees received two-day hearings. 
"When the Senate's focus is required to consider whether to bar a former president from being reelected, other business must stop," wrote Graham. "Proceeding with the confirmation of an attorney general and the impeachment of a former president at the same time would give neither the attention required."
What happens now? Graham could delay the hearing for weeks until the party leaders strike a power-sharing agreement that would give Democrats control of committees in the 50-50 Senate. Democrats hold the majority because Vice President Kamala Harris has the power to break tie votes in the Senate.
A fight over the future of the legislative filibuster delayed negotiations for an agreement, but the Senate leadership now believes a power-sharing deal could come as soon as today.