1 min ago
Biden stresses urgency of passing Covid-19 relief bill in economic briefing: "We have to act now"
From CNN's Betsy Klein
President Biden and Vice President Kamala Harris just received an economic briefing from Treasury Secretary Janet Yellen in the Oval Office.
The briefing comes as the country continues to battle the impacts of the pandemic and Biden aims to pass a $1.9 trillion coronavirus relief proposal in Congress.
The President used today's briefing to stress the urgency of passing his bill.
"There is an overwhelming consensus among economists, left, right and center, that this is a unique moment in this crisis," Biden told reporters. "The cost of inaction is high and it is growing every day."
"The notion here is, that we have to act now. There is no time for any delay," Biden added.
Yellen reiterated Biden's urgency, citing the "huge amount of pain in our economy right now,"evidenced in yesterday's economic numbers.
"Economists agree, that if there is not more help, many more people will lose their small businesses, roofs over their heads and the ability to feed their families. And we need to help those people before the virus is brought under control," Yellen said. "The President's American rescue plan will help millions of people make it to the other side of this pandemic. And it will also make some smart investments to get our economy back on track."
Yellen added that the "benefits of acting now and acting big" will far outweigh "the costs in the long run."
Some background: Another 847,000 Americans filed for first-time unemployment benefits last week on a seasonally adjusted basis, according to the Department of Labor. It was a decrease from the 914,000 claims in the week before.
On top of that, 426,856 workers filed for Pandemic Unemployment Assistance, a program designed to provide aid to those not eligible for regular state benefits, such as gig workers. PUA claims are not adjusted for seasonal swings.
Together, first-time claims stood at 1.3 million without seasonal adjustments.
1 hr 8 min ago
Why Schumer's power is limited in the Senate, even though Democrats control the chamber
From CNN's Manu Raju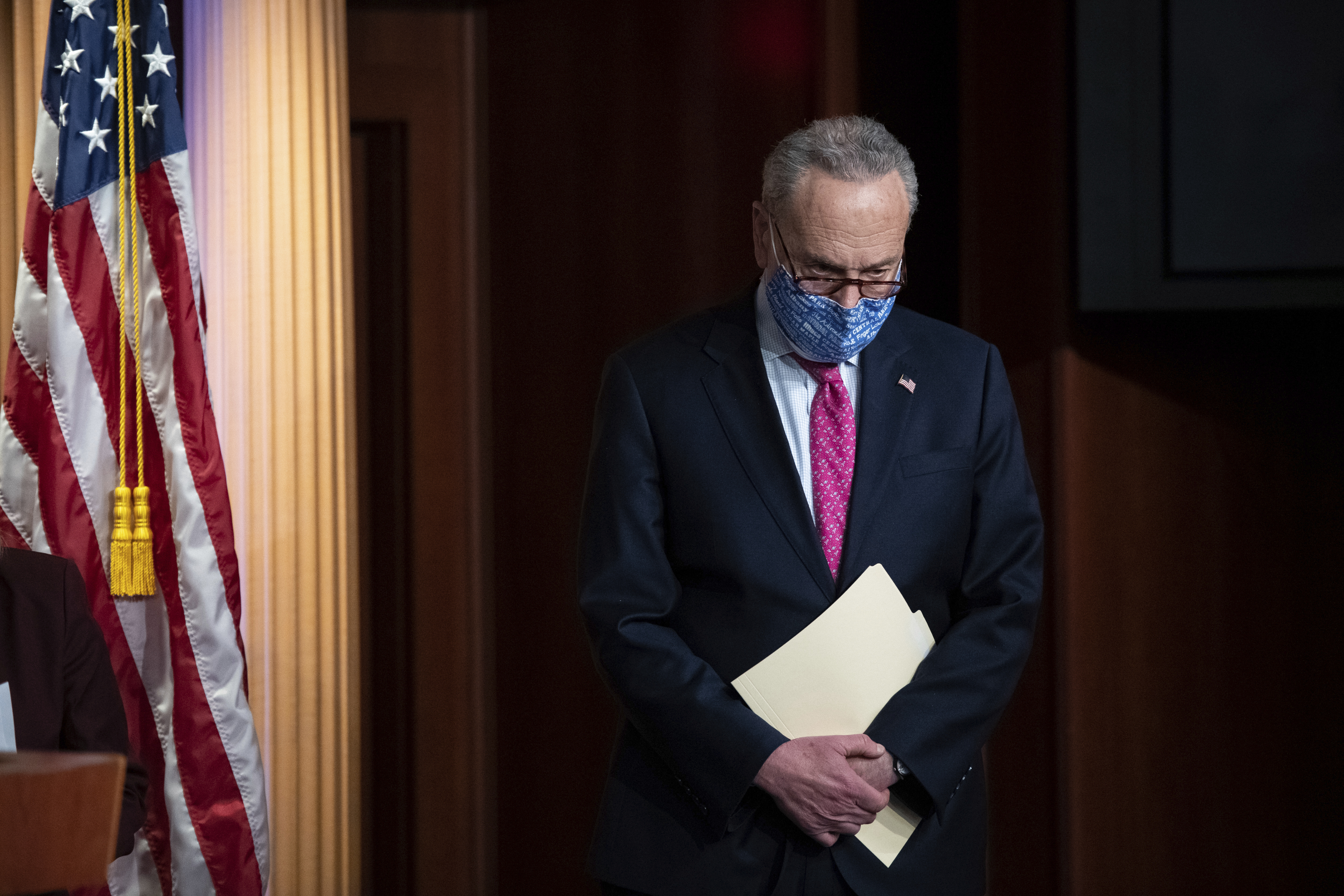 With 50 Senate seats in a body where 60 votes are needed to advance legislation, Senate Majority Leader Chuck Schumer needs GOP backing to get most bills through the chamber.
And he needs the backing of Senate Minority Leader Mitch McConnell on a power-sharing agreement that will detail the committee ratios and officially allow the chamber to officially organize. Otherwise, Republicans could block the power-sharing resolution since it would need 60 votes to overcome a filibuster.
Until Schumer reaches a deal with McConnell on the power-sharing agreement, the committees cannot officially organize and Republicans will maintain their chairmanships since they are operating under the rules of the last Congress when Senate Republicans controlled the majority.
Democratic and Republican sources say a deal between the two leaders is very close and will likely be finalized next week. The holdup has been around very in-the-weeds procedural matters, but the leadership is confident that this will be sorted out and the Senate will approve the power sharing agreement next week.
This came after McConnell set aside his demand that Schumer affirm he wouldn't touch the filibuster in this Congress, with the GOP leader saying he was instead satisfied that two moderate Democrats  — Kyrsten Sinema and Joe Manchin  — would keep the threshold to overcome the filibuster at a 60-vote threshold. They still need to iron out other details in the agreement.
In the meantime, the Senate has confirmed some of Biden's nominees, while others are awaiting action. Biden's nominee for Department of Homeland Security Secretary Alejandro Mayorkas will be confirmed Monday after overcoming a GOP filibuster yesterday. Others have gone slower — such as Merrick Garland to be attorney general who hasn't had a confirmation hearing yet because Democrats want the power-sharing agreement approved so they will be able to chair the committee and run the proceedings.
The Democratic leadership is setting its sights on February to be the key month to move on on Biden's Covid-19 relief. Next week, the House and Senate are expected to take up a budget resolution that will instruct key congressional committees to draft "reconciliation" legislation. The budget resolution is just an overall blueprint and it's non-binding. But it must be adopted by both chambers first before the reconciliation bill can be drafted.
Given the inability to cut a bipartisan deal, the reconciliation bill is expected to include $1.9 trillion in Covid-19 relief. And under Senate rules, the reconciliation bill cannot be filibustered, and thus can be approved with 51 votes in the Senate. Senate votes over the reconciliation bill aren't expected until the end of February or early March.
1 hr 5 min ago
Republican members of bipartisan group of senators meeting today to discuss Biden's Covid-19 relief bill
From CNN's Jessica Dean and Lauren Fox
The 8 Republican members of the bipartisan group of 16 senators working on the Covid-19 relief bill is meeting this afternoon via video chat to discuss the bill, according to a source familiar.
The group previously met with the White House on Sunday to discuss President Biden's $1.9 trillion relief package.
The House and Senate could move as soon as next week on a budget resolution that gives committees instructions to begin work on the relief bill. While not every Democrat has publicly voiced how they would vote on the resolution and the price tag of the bill is still up for debate, many have said they are comfortable taking that first step even if they have concerns about what will ultimately end up being included in a package.
Update: This post has been updated to reflect that it is the the GOP members of this group that will be meeting, not the full group.
52 min ago
President will take "creative steps" to get support for his Covid-19 bill
From CNN's Betsy Klein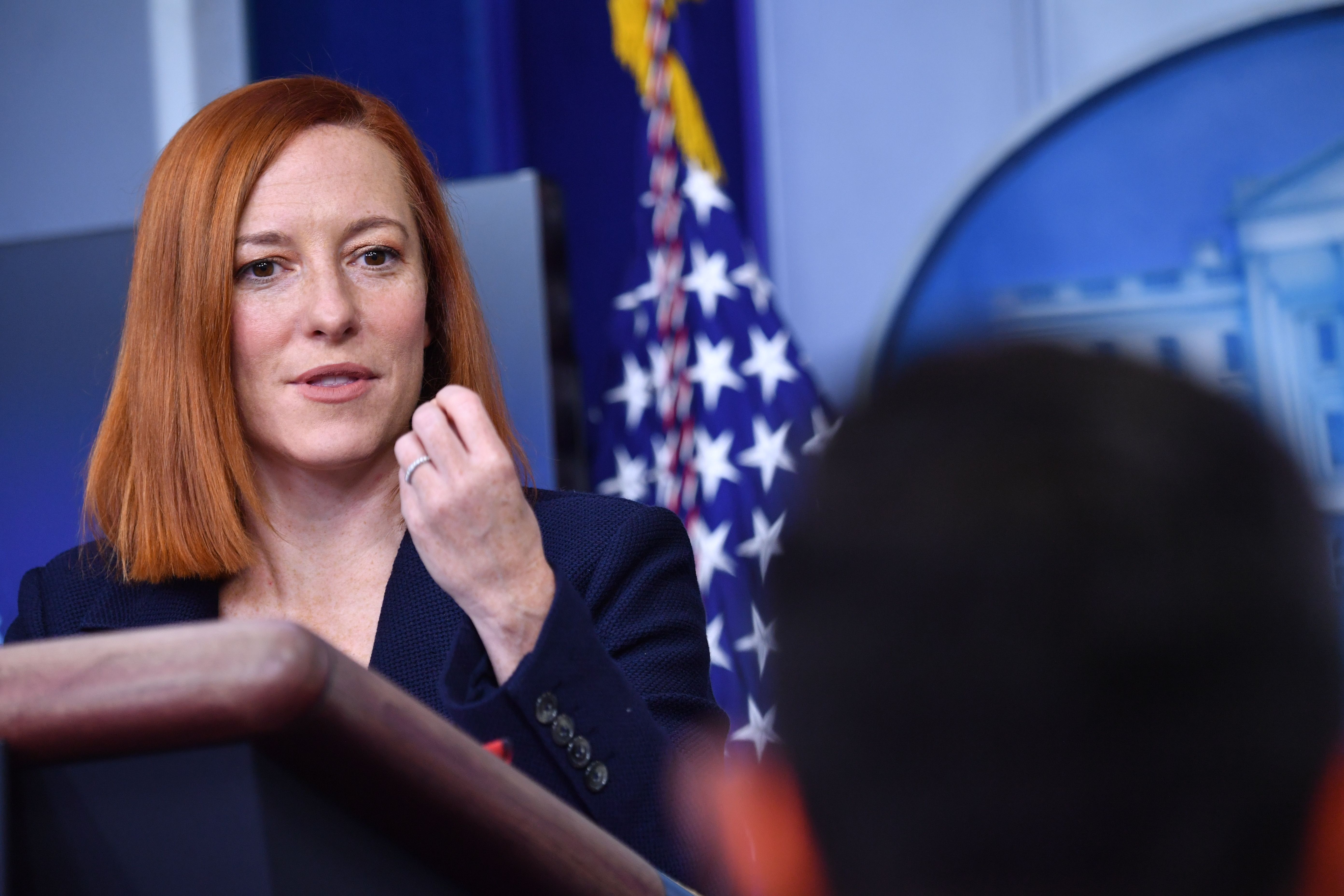 President Biden is going to take "creative steps" to drum up support for this $1.9 trillion Covid relief package amid the pandemic, including local media and engaging with state and local officials on the matter.
"He fully recognizes, as do we, the importance of speaking directly to the American people about the components of this package, whether it's the importance of funding to get schools open or get vaccines in the arms of Americans, or just ensure that people know they can put food on the table," White House press secretary Jen Psaki said Friday.
She continued, "We're having to take a number of creative steps to do that, whether that's direct television or local media or from the President, the Vice President and others were doing that, whether it's engaging with governors and local elected officials to ensure that we're answering all of the questions they have."
The White House has to take "creative steps a little outside of the box," though Biden's preference would "certainly" be to be traveling, she added.
Pressed by CNN's Jeremy Diamond on why he isn't traveling, given that he's received the vaccine and he criss-crossed the country in during the campaign, Psaki said, "It's also about keeping the public safe. And we're not going to do a rally with 20,000 people," later adding that they "may travel" in the future.
Psaki also tied the success of Biden's goal to reopen most schools in his first 100 days directly to the quick passage of their proposed Covid bill, when asked about Dr. Fauci's comments that cautioned reopening most schools in the first 100 days of this administration "may not happen."
Psaki said that Biden would follow the science and not do anything to endanger teachers, students and school districts.
"The President wants to not only reopen schools, he wants the schools to stay open. But does rely on the guidance of his health and medical experts. And obviously he's not going to do anything that is not safe and doesn't keep, teachers, students, and our school districts, safe," Psaki said.
She then argued that the key to achieving this goal is school districts to get clear steps on how to reopen but also funding from Congress, through their American Rescue Plan now being negotiated and publicly pushed by the White House.
WATCH:
54 min ago
Biden's efforts to push forward Covid-19 relief bill have "continued and accelerated," White House says 
From CNN's Kate Sullivan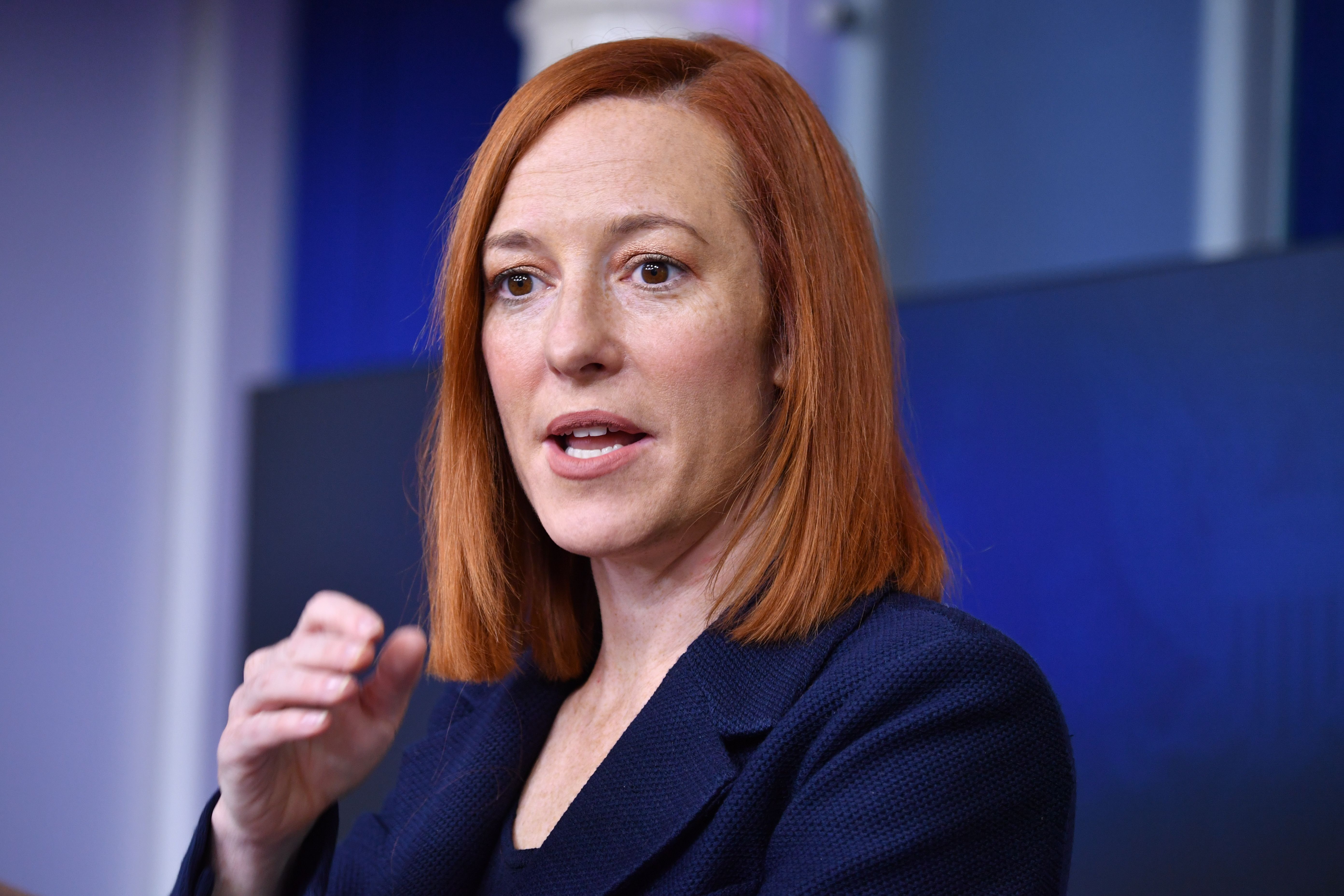 White House press secretary Jen Psaki on Friday said the work to push President Biden's $1.9 trillion Covid-19 rescue package through Congress has "continued and accelerated," and outlined several of the Biden administration's upcoming meetings to move the package forward.
"From the President and the Vice President on down, that work has continued and accelerated," Psaki said at a White House briefing.
"Today, National Economic Council Deputy Director David Kamin will meet with the Council of State Governments. The Office of Public Engagement will also brief Black civic groups, anti-hunger and nutrition advocates and key progressive groups and invite their feedback," Psaki said.
"These conversations are critical to building support and moving the President's bill forward," Psaki said. 
She added, "Yesterday, senior staff spoke again to governors about the challenges they are facing and the importance of relief."
WATCH:
1 hr 48 min ago
White House outlines Biden's plans for next week
From CNN's Betsy Klein
White House press secretary Jen Psaki outlined President Biden's plans for next week, which include meetings and executive actions.
Here's a look at what is expected to be on the schedule:
On Monday, Psaki said, Biden will meet with Secretary of State Antony Blinken at the State Department.
On Tuesday, he will deliver remarks and sign an executive order "advancing his priority to modernize our immigration system."
On Friday, she said, is "Jobs Day," noting the next jobs report is expected, and Biden will deliver remarks about the economy.
She said there would be more information in the coming days.
Psaki said the White House is "venturing" to provide this information to reporters going forward, resuming a practice that ended during the Trump administration.
Biden was expected to tackle immigration today, but Psaki said yesterday that the actions would be pushed to next week.
1 hr 43 min ago
Three new lawyers added to Trump's impeachment defense, boosting team to five
From CNN's Kara Scannell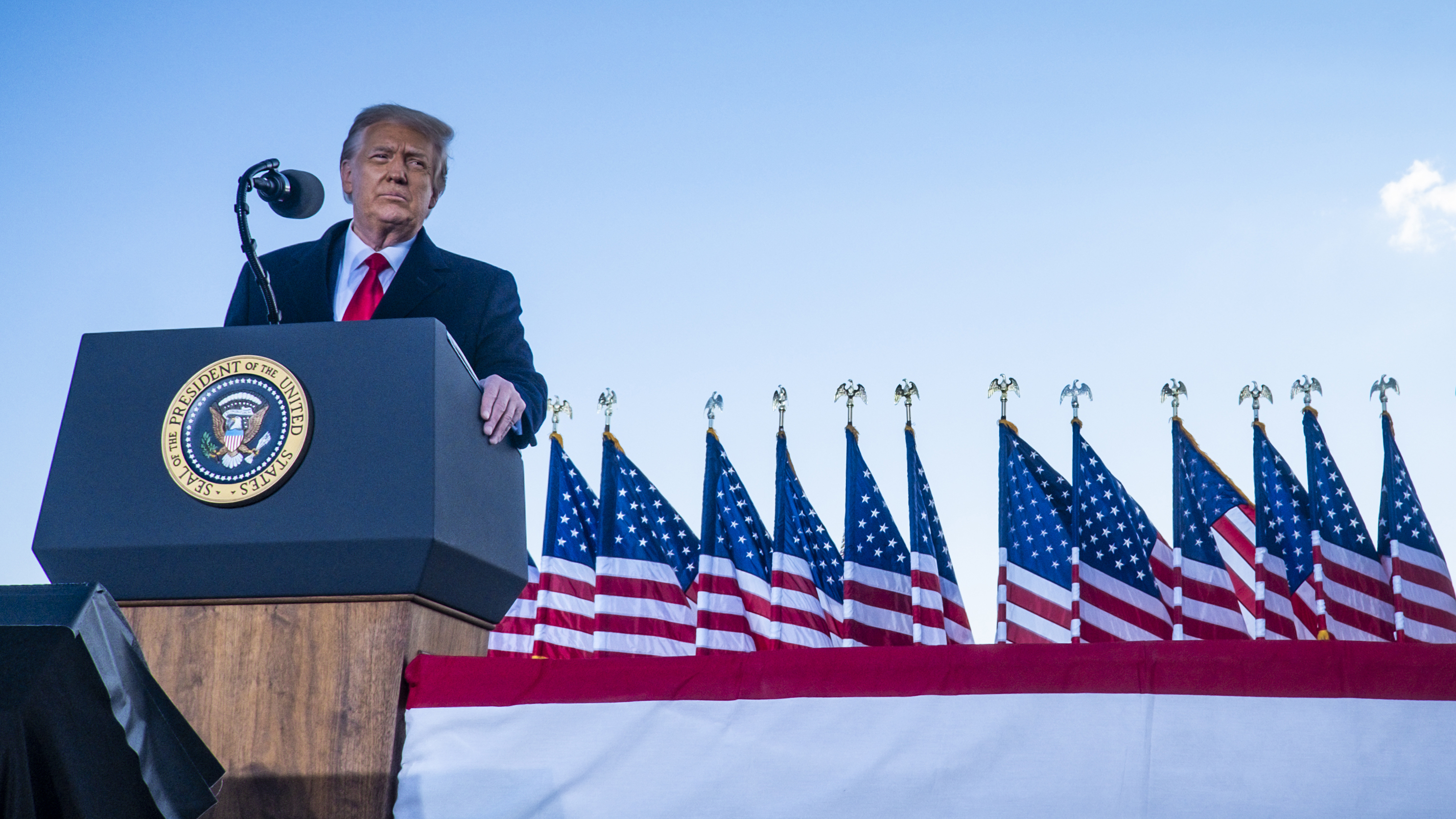 With about 10 days until his second impeachment trial is set to begin, former President Donald Trump added three additional criminal defense lawyers to bring the current team to five attorneys. 
Johnny Gasser and Greg Harris, two prominent South Carolina defense lawyers, have agreed to defend Trump along with Joshua Howard, a North Carolina defense lawyer. 
"We're on the team," Harris confirmed to CNN Friday. CNN previously reported that Gasser and Harris, law firm partners, had been approached. Harris confirmed the legal team is now five attorneys but declined to comment on whether they will add additional lawyers.
Harris referred questions to Butch Bowers, the South Carolina lawyer who is spearheading the defense. 
"He's putting it together. He's making assignments," Harris said. "We've got a lot of work to do."
Howard disclosed in a court filing that he had joined Trump's defense, asking a judge to postpone an arraignment citing his need to be in Washington for the foreseeable future. 
 "Counsel for the defendant has accepted a position on the defense team handling the pending impeachment trial of former President Trump before the United States Senate. As such, counsel is obliged to spend roughly then next month in Washington, DC focused entirely and exclusively on the matter of historical and Constitutional significance," he wrote. 
Howard and Gasser could not immediately be reached for comment. 
Deborah Barbier, a South Carolina litigator, joined the team earlier this week. She has worked closely on several high-profile cases with Harris and Gasser. All three are former federal prosecutors. Gasser served as the interim US attorney for South Carolina earlier in this career. 
2 hr 32 min ago
Here's a look at Biden and Harris' schedule today
President Biden focused on health care yesterday, and reopened enrollment on the federal Affordable Care Act exchanges as part of two health care executive actions he signed.
He was expected to focus on immigration today, but White House press secretary Jen Psaki said during yesterday's press briefing that the President's actions on immigration are being pushed back to next week.
Biden and Vice President Kamala Harris are slated to receive an economic briefing from Treasury Secretary Janet Yellen today, as the Biden administration continues to push for a bipartisan Covid-19 relief package and battle the economic ramifications of the pandemic.
Yellen was confirmed earlier this week by Congress, and is the first woman in American history to hold the position.
Here's a look at the key White House events to watch today:
10:00 a.m. ET: White House press secretary Jen Psaki holds a press briefing
11 a.m. ET: The White House Covid response team holds a virtual briefing
11 a.m. ET: Biden and Harris receive an economic briefing from Treasury Secretary Yellen
2 p.m. ET: Biden will visit Walter Reed Military hospital
2 hr 35 min ago
Pelosi addresses security threats and divisions in Congress as Biden aims to push bipartisan agenda
From CNN's Daniella Diaz, Annie Grayer and Kristin Wilson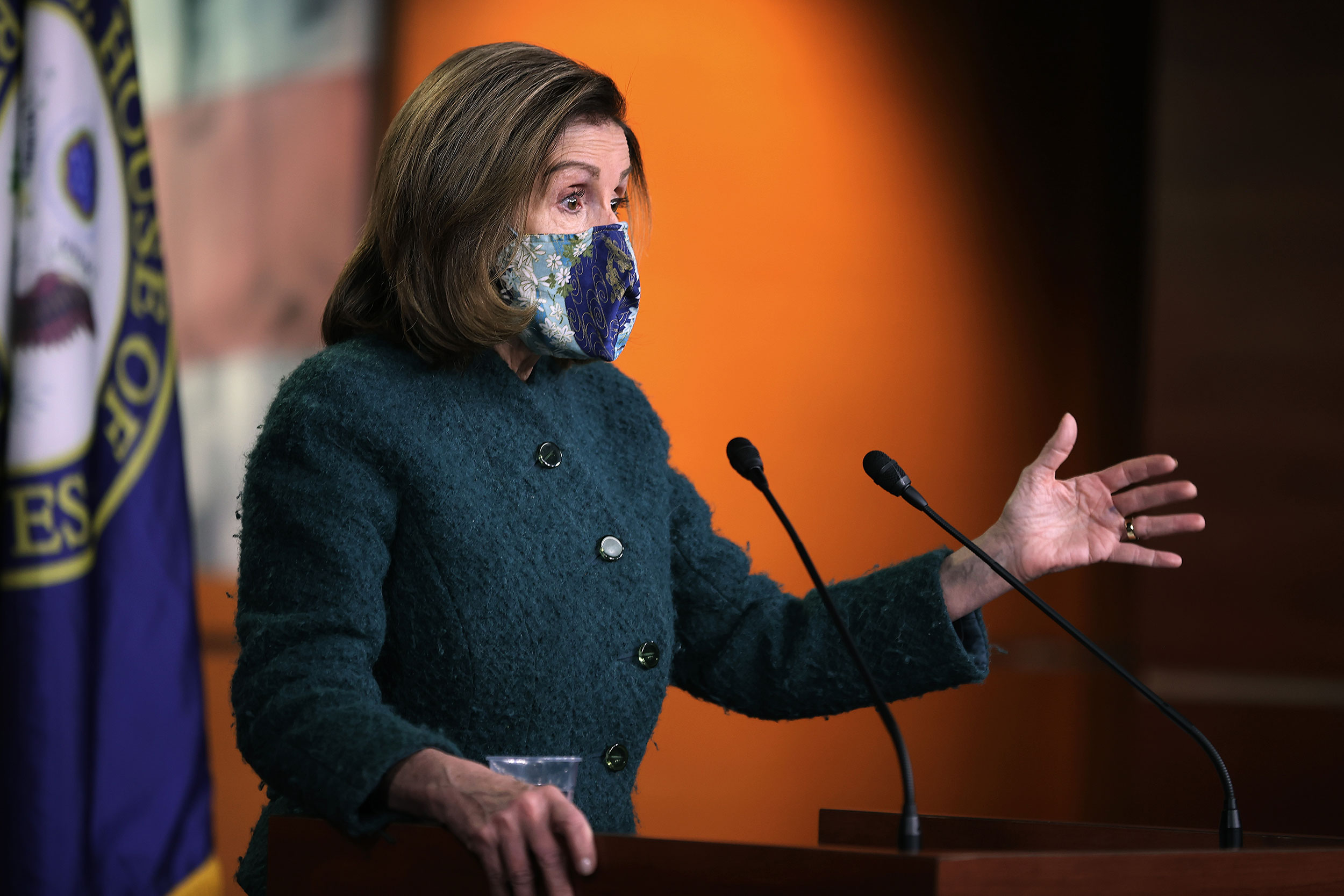 House Speaker Nancy Pelosi told reporters Thursday that she's committed to addressing the concerns of her colleagues over security but said that effort is hampered because "the enemy is within the House of Representatives," referencing the rhetoric and behavior of some Republican members of Congress.
Pelosi was asked about how members are concerned for their own security in the wake of the Capitol attack and violent rhetoric from other members, following a letter more than 30 lawmakers signed asking for more flexibility regarding the use of congressional allowance for personal security in their home districts and other security related requests.
Pelosi also cited a security review currently being conducted by retired Lt. General Russel Honoré, with whom she met on Thursday to receive an initial assessment.
"So we want to have a scientific approach to how we protect members," Pelosi said at her weekly news conference. "I do believe and I have said this all along we will probably need a supplemental for more security for members when the enemy is within the House of Representatives, a threat that members are concerned about in addition to what is happening outside."
When pressed by reporters about what she meant by that comment, Pelosi said, "it means that we have members of Congress who want to bring guns on the floor and have threatened violence on other members of Congress."
Pelosi did not clarify which lawmakers she was referencing. US Capitol Police had investigated an incident in which a Republican lawmaker was stopped from bringing a concealed gun onto the House floor last week, sources told CNN, the first time a member of Congress has been discovered with a firearm by the metal detectors now set up outside the legislative chamber.
In response to the letter requesting additional resources and flexibility for security, Pelosi said Thursday the concerns in a letter from lawmakers requesting more flexibility for using their congressional allowances has already been addressed.
The developments come as President Biden continues to pursue a bipartisan deal over his $1.9 trillion coronavirus relief proposal. Now that Democrats control both chambers and the White House, Biden is pushing for the big steps he says are needed to address immediate needs and control the coronavirus pandemic. He also plans to lay out an economic recovery plan in coming weeks that aims to create jobs and combat the climate crisis, among other measures.
White House officials privately acknowledge, however, the bill will need to be pared down to secure Republican support after GOP lawmakers balked at the price tag.