1 min ago
SOON: The White House press secretary will take reporters' questions
Press secretary Jen Psaki is scheduled to hold a press briefing at 12:30 p.m. ET. She'll be joined by National Economic Council Director Brian Deese.
Later today, President Biden will speak about his administration's response to the economic crisis and will sign executive orders. His administration is focusing on the nation's economic recovery today.
4 min ago
Biden signs first bill into law as President, granting a waiver to his Defense pick
From CNN's Jason Hoffman
President Biden has signed H.R. 335, which provided a waiver to permit retired Gen. Lloyd Austin to serve as secretary of Defense in his administration, into law. 
Both chambers of Congress approved the waiver on Thursday, and the Senate voted to confirm Austin to the role earlier on Friday, making him the first African American to run the Department of Defense. Austin becomes the second Biden cabinet official confirmed by the Senate.
This is the first piece of legislation Biden has signed into law as President, though he has already signed a slew of executive actions and presidential memorandums.
12 min ago
It's unlikely confirmation votes for Biden's Treasury and State secretary picks will happen today
From CNN's Ted Barrett
Senators in both parties say they are unable to get unanimous consent agreements to move votes for either Janet Yellen or Anthony Blinken today.
Yellen is Biden's pick to lead the Treasury department and Blinken is the President's nominee for secretary of state.
However, Republican Sen. John Thune said that a decision on votes is not yet final. 
Votes for these two nominees are likely to happen Monday, if they don't take place today. 
9 min ago
Lindsey Graham says the Senate is "not going to split the day" during the trial
From CNN's Ali Zaslav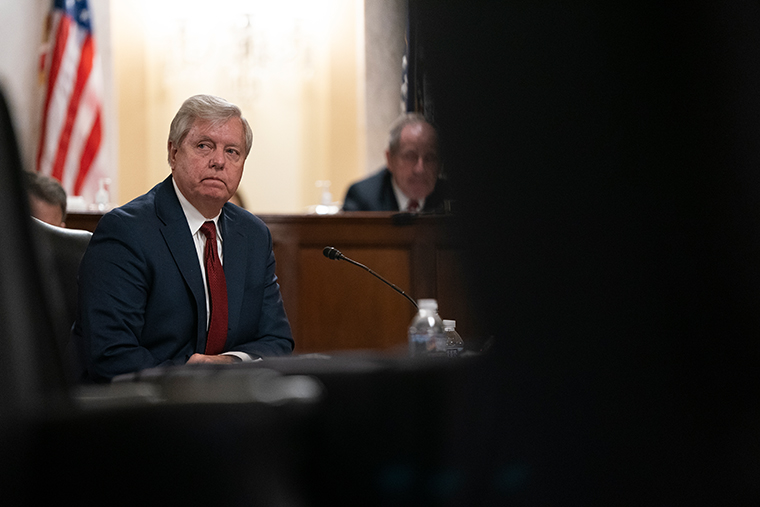 Sen. Lindsey Graham, a Republican from South Carolina, said he doesn't think Republicans should agree to split impeachment trial days to also consider other legislative business, such as Covid-19 relief and confirming President Biden's cabinet nominees, for the duration of the trial.
"We're not going to split the day," Graham said Friday. "At least I wouldn't. That's the business of the Senate, once we go into it, they're choosing to do this. We're going to do it the way we've always done it. We've never split the day."
He also said he's hopeful Schumer and McConnell will reach an agreement "fairly quickly" on how to proceed to the trial, after the New York Democrat announced this morning that Speaker of the House Nancy Pelosi will send over the article of impeachment on Monday.
41 min ago
Pelosi officially announces the House will deliver impeachment article on Monday
From CNN's Manu Raju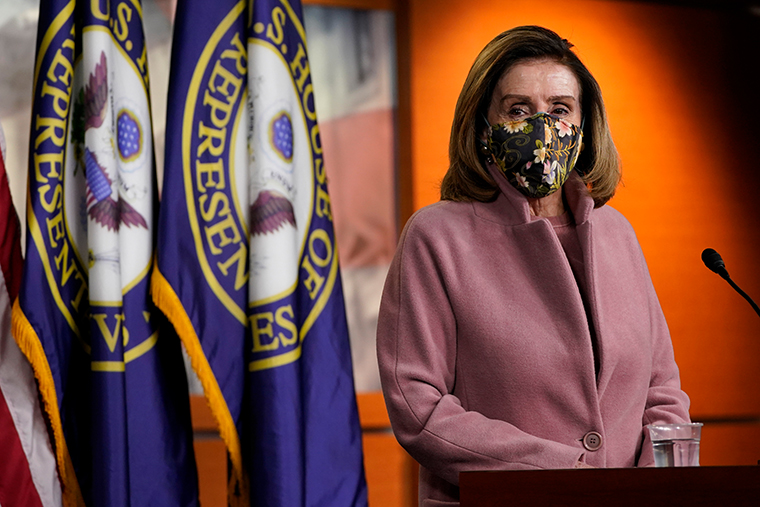 After Senate Majority Leader Chuck Schumer's announcement earlier today, House Speaker Pelosi released a statement confirming that the article of impeachment will be transmitted to the Senate on Jan. 25. 
Her full statement says:
"The article of impeachment for incitement of insurrection by Donald Trump will be delivered to the Senate on Monday, January 25.
 Our Constitution and our country are well served by the extraordinary leadership of Lead Manager Jamie Raskin, and Representatives Diana DeGette, David Cicilline, Joaquin Castro, Eric Swalwell, Ted Lieu, Stacey Plaskett, Madeleine Dean and Joe Neguse.
We are respectful of the Senate's constitutional power over the trial and always attentive to the fairness of the process, noting that the former president will have had the same amount of time to prepare for trial as our Managers. Our Managers are ready to begin to make their case to 100 Senate jurors through the trial process.
Exactly one week after the attack on the Capitol to undermine the integrity of our democracy, a bipartisan vote of the House of Representatives passed the article of impeachment, which is our solemn duty to deliver to the Senate."
38 min ago
Senate committee will vote on Biden's Homeland Security pick next week
From CNN's Priscilla Alvarez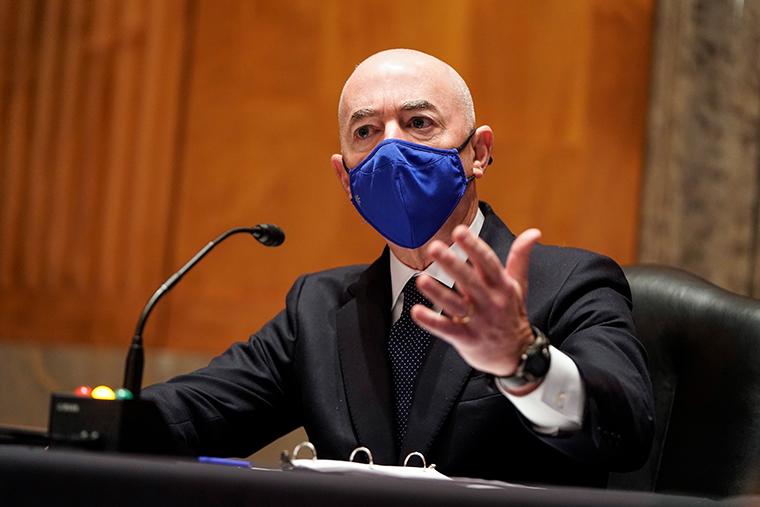 The Senate Homeland Security Committee will hold a vote on the nomination of Alejandro Mayorkas, who President Biden has selected to lead the Department of Homeland Security, at 11 a.m. ET Tuesday.
The Cuban-born Mayorkas, 61, was among President-elect Joe Biden's earliest announced nominees and would be the first Latino and immigrant to serve at the helm of the department.
If confirmed, he'll be expected to swiftly begin rolling back Trump administration immigration policies, while juggling a response to a global pandemic, threats to the homeland, and restoring a department that's been rattled by leadership turnover and vacancies for the better part of the last four years.
33 min ago
Lloyd Austin makes history as the US's first Black Defense secretary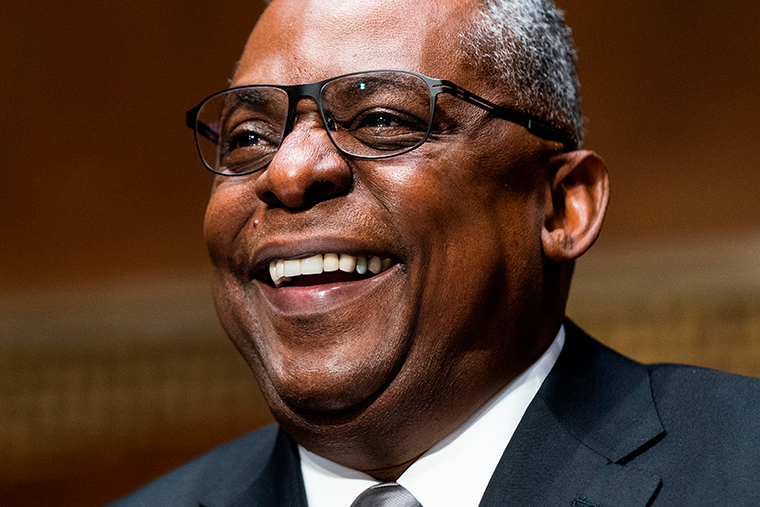 The Senate just voted on an overwhelmingly bipartisan basis to confirm President Biden's Defense secretary nominee, retired Gen. Lloyd Austin. The vote was 93-2.
That makes Austin the first African American to run the department.
The epic nature of Austin's journey – from a childhood in deeply segregated Alabama, through a military still plagued with racial inequity, to the pinnacle of US national defense – might be matched only by the scale of the challenges that now face him there.
Austin will be one of the most prominent members of Biden's Cabinet. The secretary of Defense is in control of the nation's largest government agency, commanding troops around the world and the complicated internal workings of the Pentagon that make it one of the world's most formidable bureaucracies.
Defense Department data shows that while Black service members represent 19% of all enlisted personnel, they make up only 9% of the mostly White, male officer corps. Biden noted in The Atlantic that Austin was "the 200th person ever to attain the rank of an Army four-star general, but only the sixth African American."
Biden vowed his Cabinet would look like the country picking leaders that if confirmed, will make history as the most diverse group ever to lead federal agencies.
Take a look at what Biden's Cabinet looks like here.
Watch the Senate's vote:
36 min ago
Key GOP senator won't say if she's already made a decision on impeachment
From CNN's Kristin Wilson
Alaska Sen. Lisa Murkowski, considered a swing vote in the upcoming impeachment trial of former President Donald Trump, would not say if she's already made a decision on how she will vote.
"My thought process is to see what happens as this unfolds," she said. "You know, we learned this morning that Speaker Pelosi is going to transmit the article on Monday. As I understand, right now, there hasn't been an agreed-to schedule on the pre-trial. I think what McConnell laid down was eminently reasonable, in terms of making sure that we got process. Got to have process and the process has to be fair. So yeah, so we've got to get started, I guess."
1 hr 19 min ago
Senate confirms Lloyd Austin as Defense secretary
From CNN's Clare Foran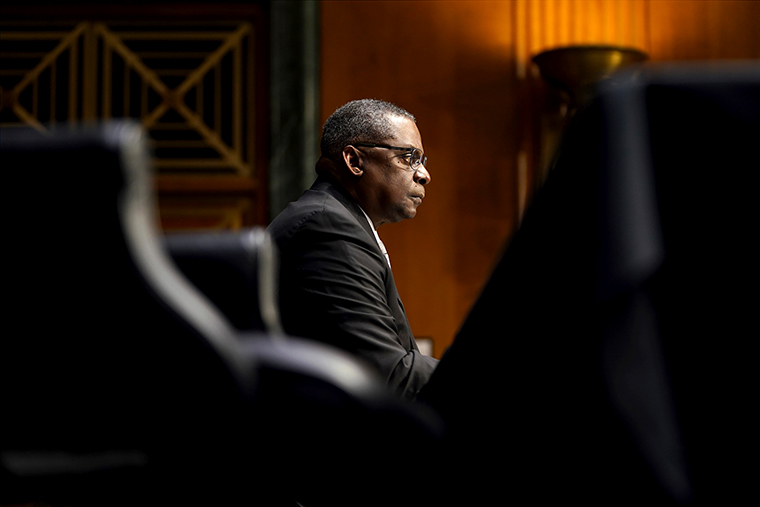 The Senate voted on an overwhelmingly bipartisan basis to confirm President Biden's Defense secretary nominee, retired Gen. Lloyd Austin. The vote was 93-2.
Austin will be the first African American to run the department.
Austin, who retired in 2016, had to be granted a waiver from a law requiring a defense secretary to wait seven years after active-duty service before taking the job. The House approved the waiver Thursday afternoon, followed by Senate approval of the measure later that same day. 
Confirmation of the Defense secretary gives Biden another key department chief in place. The Senate confirmed Biden's first Cabinet nominee Wednesday evening, voting to approve his pick for director of national intelligence, Avril Haines, on his first day in office.