2 min ago
How the Pentagon is facilitating transition efforts with Biden's incoming administration
From CNN's Jamie Crawford
The Defense Department has provided office space to personnel from the incoming Biden-Harris administration and they "were given a brief tour of their office spaces this week," Pentagon spokesperson Sue Gough said in a statement Wednesday.
In addition, the department's transition task force has also accommodated the "processing of temporary badges, non-disclosure agreements and other administrative matters," as well as "preparing responses to the initial requests for information" from representatives of the incoming administration, and "coordinating requested interviews" between current Pentagon officials and the incoming team.
"DOD is committed to fulfilling our statutory requirements and supporting the Agency Review Team process in a professional, orderly, efficient and transparent manner, while also ensuring that we implement the National Defense Strategy," Gough said in a statement.
The spokesperson also noted that the DOD Agency Transition director and key members of the DOD Transition Task Force held their first virtual meeting with the Agency Review Team leadership on Nov. 25. 
1 hr 11 min ago
FDA commissioner says he's not heard from Biden team and is "not expecting" to stay in his job
From CNN's Virginia Langmaid
US Food and Drug Administration Commissioner Dr. Stephen Hahn on Wednesday said he has not heard from "anyone" from President-elect Joe Biden's administration.
"We will be completely cooperative with any information that's required to promote and protect the public health," Hahn told CBS, adding that he has not heard from any administration member or from Biden himself.
Hahn confirmed he attended a meeting at the White House on Tuesday, but declined to say who he met with.
Asked whether he thought he would stay on in his position under a Biden administration, Hahn said, "I am not expecting that."
1 hr 9 min ago
White House press secretary mum on Trump's reported 2024 reelection plans
From CNN's Maegan Vazquez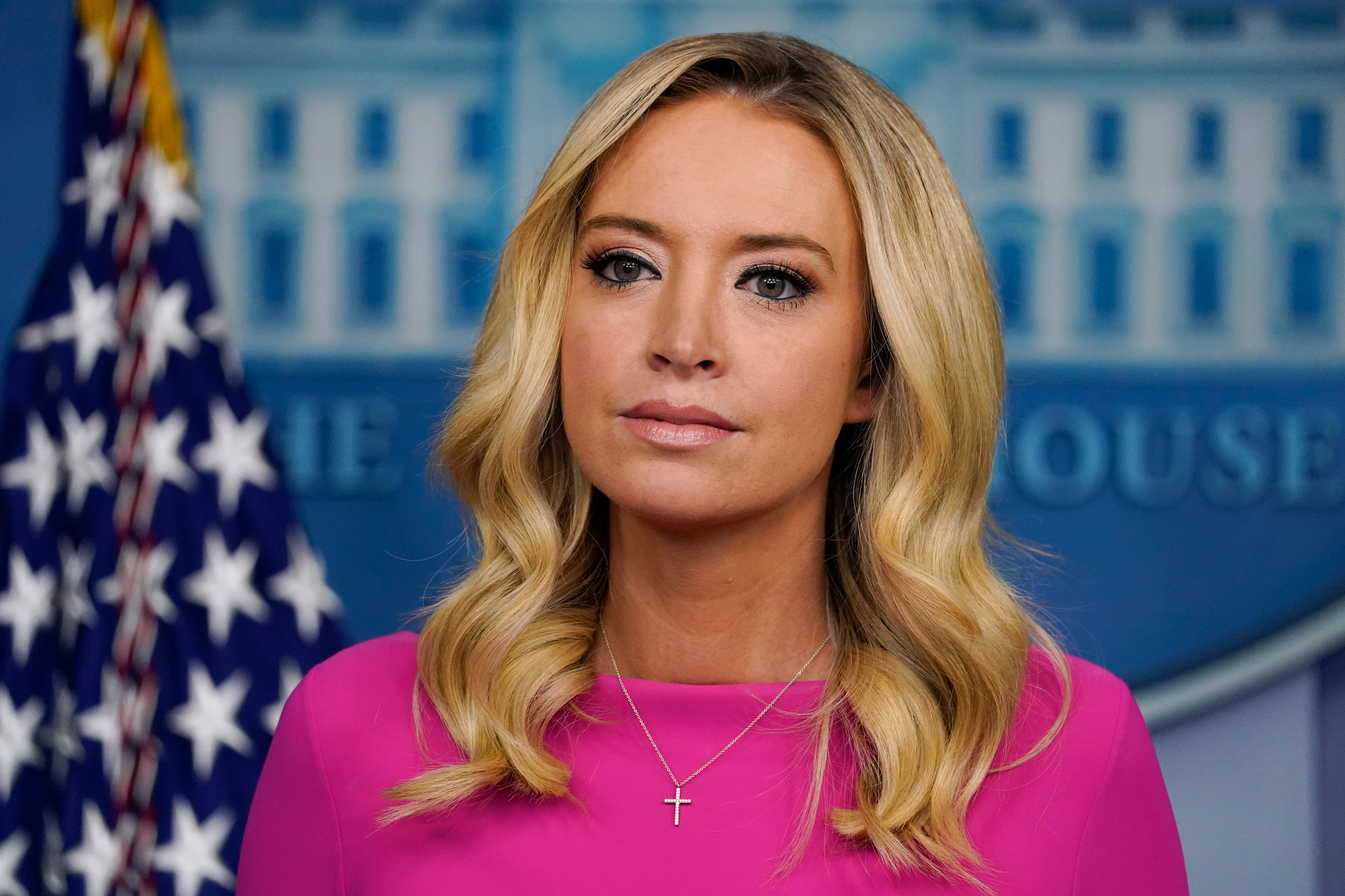 White House press secretary Kayleigh McEnany told reporters on Wednesday that she's not aware of reported efforts President Trump may be making to pursue a reelection bid in 2024.
McEnany said she was not aware of the President planning to announce his 2024 candidate before or on Inauguration Day at the White House.
"I have not heard any discussions of that. I'm aware of the reporting, but the President's campaign is currently pursuing active litigation and that is the focus, at least, at the moment," McEnany said during the White House press briefing.
McEnany also said she hadn't spoken to the President about comments related to what he said Tuesday night, presumably at a reception talking about "another four years." 
She redirected the reporter asking about the 2024 run to the campaign.
55 min ago
Hispanic lawmakers gather signatures for letter urging Biden to select a more diverse Cabinet
From CNN's Daniella Diaz
A group of Hispanic lawmakers in the Congressional Hispanic Caucus are gathering signatures for a letter to send to President-elect Joe Biden asking him to appoint either Xavier Becerra, current attorney general of California, or Tom Perez, chair of the Democratic National Committee, to serve as the US Attorney General in his Cabinet. 
This is part of an effort by the CHC to put pressure on Biden to select a more diverse cabinet.
The group is still gathering signatures and has not yet submitted the letter.
CNN also obtained a letter for Jeffrey Zients, the co-chair of the Biden transition, from CHC leadership, sent Nov. 19 asking Biden to appoint five Latinos to his initial Cabinet and to appoint at least one Latino to one of the top four Cabinet positions.
New Mexico Gov. Michelle Lujan Grisham meanwhile is the leading contender to lead the Department of Health and Human Services, people familiar with the matter tell CNN, and is expected to be nominated for one of the most critical roles in Biden's Cabinet.
Members of the CHC had publicly pushed Biden to pick Lujan Grisham, sending a letter to Biden's transition team lobbying for her selection.
CNN's Jeff Zeleny, Dan Merica, Kristen Holmes and Jeremy Herb contributed reporting to this post.
2 hr 6 min ago
NAACP requests meeting with Biden on importance of Black nominees within the administration
From CNN's Jessica Dean and MJ Lee 
The NAACP, along with other civil rights groups, has requested time with President-elect Joe Biden and Vice President-elect Kamala Harris to discuss among other things the importance of appointing Black nominees to the Biden administration, NAACP spokesperson Marc Banks told CNN.
While they have not heard back from the transition team about their request, Banks said they are optimistic about getting a meeting scheduled for the near future.
These groups are also eager to discuss the issues that are important to communities of color, like environmental and social justice matters and the accessibility of safe drinking water for vulnerable communities, Banks added.
This comes as the Biden transition team is facing lobbying from multiple directions as he builds out his administration to appoint more people of color to senior roles. Members of the Congressional Hispanic Caucus, for example, wrote a letter to the transition team asking that New Mexico Gov. Michelle Lujan Grisham be nominated to lead the Department of Health and Human Services. 
A Biden transition official told CNN that they had been engaged with the NAACP LDF and the National Urban League.
1 hr 58 min ago
New Mexico governor is the top contender to be nominated to lead Health and Human Services
From CNN's Jeff Zeleny and Dan Merica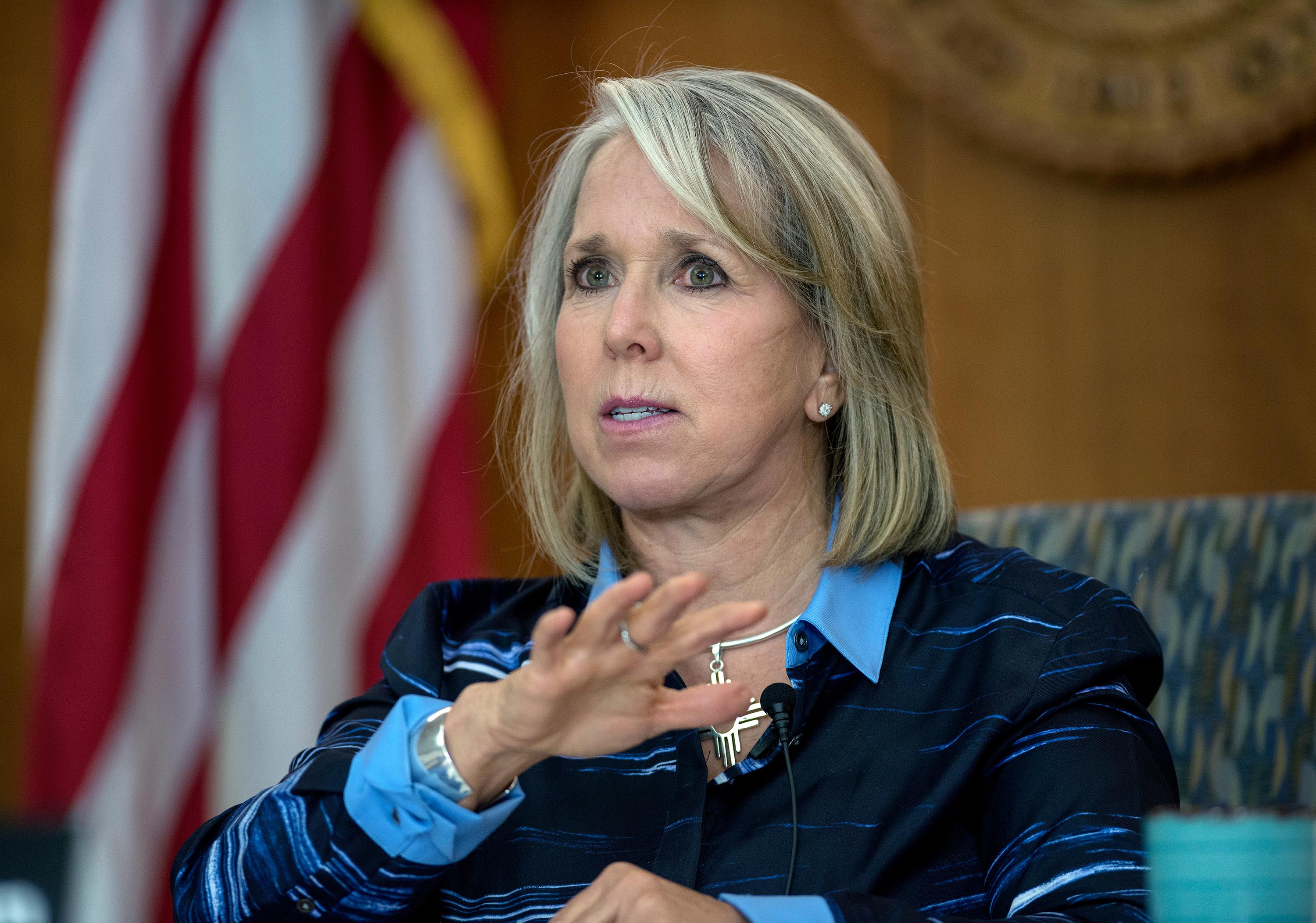 New Mexico Gov. Michelle Lujan Grisham is the leading contender to lead the Department of Health and Human Services, people familiar with the matter tell CNN. She is expected to be nominated for one of the most critical roles in President-elect Joe Biden's Cabinet. 
An announcement could be made as soon as next week, officials say, although the timing of the decision is also contingent on the naming of other positions. The secretary of Health and Human Services will play a central role in the coronavirus pandemic, which elevated her in the eye of the Biden transition given her experience leading New Mexico's fight.
Members of the Congressional Hispanic Caucus have publicly pushed Biden to pick Lujan Grisham, sending a letter to Biden's transition team lobbying for her selection.
While Biden has faced considerable pressure to nominate Lujan Grisham to become Health and Human Services secretary, a Biden adviser said her credentials put her atop the list to run the sprawling agency – long before the public lobbying campaign began. She has served as a state health secretary in New Mexico, a member of Congress and governor. 
"She understands the levers of government, she understands politics and understands how to run a big bureaucracy like HHS," a former official at the Health and Human Services Department tells CNN, adding that Lujan Grisham is the most qualified candidate in the field of contenders.
Lujan Grisham was also among the candidates vetted by the Biden campaign over the summer during the vice presidential search. 
She was driven to focus on health care because her sister, Kimberly, was diagnosed with a brain tumor when she was two years old and died of the disease nearly two decades later at 21. Lujan Grisham's husband, Gregory Grisham, also died of a brain aneurysm in 2004.
Lujan Grisham has said her experiences with her sister and the subsequent debt her family was saddled with due to her illness and treatment has "inspired" her to dedicate her life to improve affordable health care. 
Dr. Vivek Murthy, a key adviser to Biden on coronavirus and a former surgeon general, has fallen out of contention for the HHS Secretary role, people familiar with the matter say. He has expressed interest in leading the Centers for Disease Control, which is not a Senate-confirmed position.
In 2014, Murthy faced a brutal confirmation battle to become surgeon general, largely over comments he made on gun control. His confirmation languished for months, with three Democrats ultimately voting against him, including Sen. Joe Manchin, a Democrat from West Virginia. The other two, Heidi Heitkamp of North Dakota and Joe Donnelly of Indiana, have since been defeated.  
Dr. Nicole Lurie, who also has been advising the Biden campaign, is also seen as a candidate to lead the CDC, people familiar with the matter say. 
2 hr 48 min ago
Georgia secretary of state launches investigation to stop groups from encouraging ineligible voting in runoff
From CNN's Jason Morris and Tori Apodaca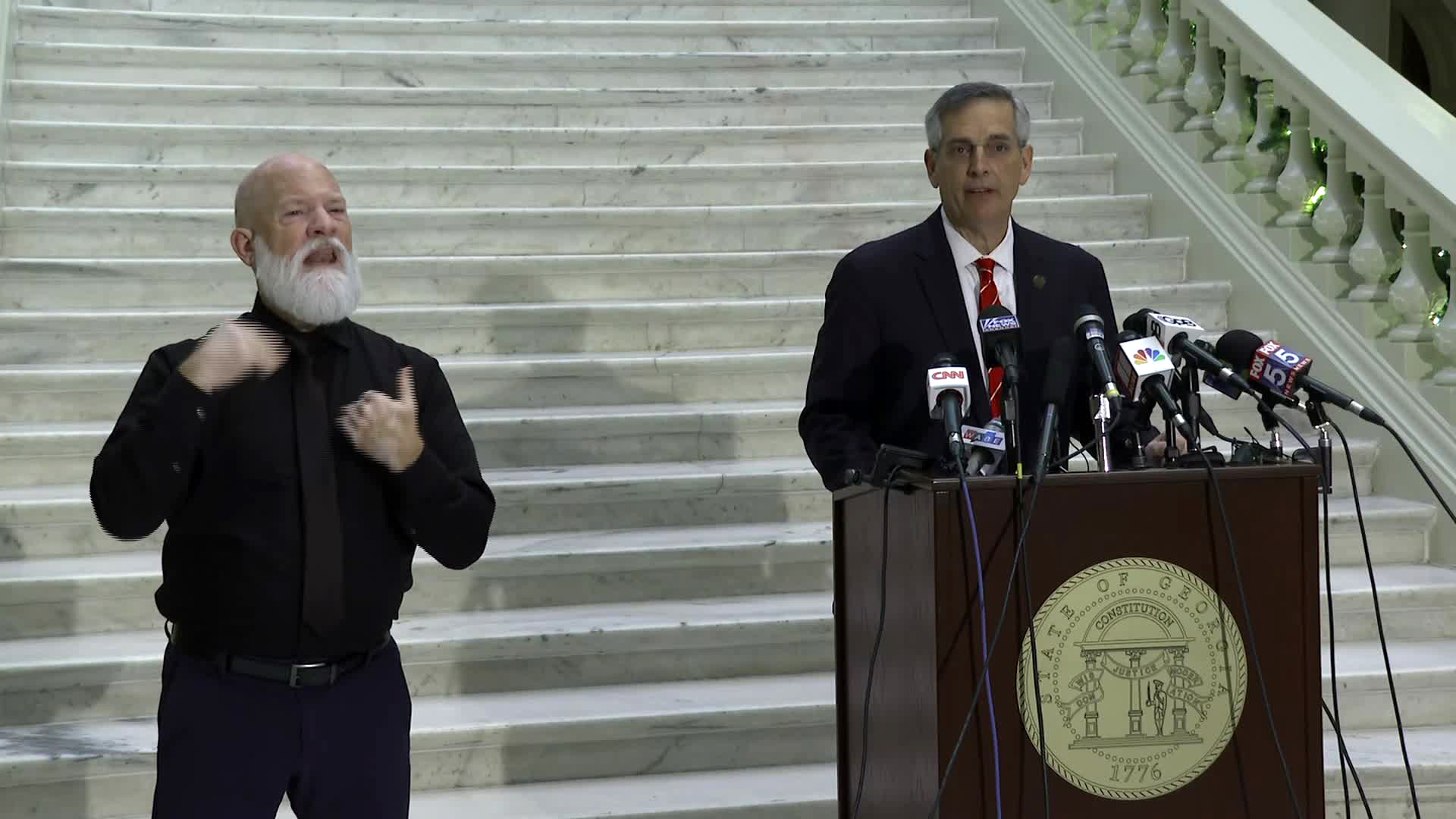 Georgia Secretary of State Brad Raffensperger has launched an investigation to stop several groups that they say are registering individuals who are ineligible to cast ballots in January's Senate runoffs. The key election will decide which party controls the Senate.
The investigation includes the organizations of America Votes, Vote Forward, and The New Georgia Project.
According to the secretary of state's office, the organizations have "repeatedly and aggressively sought to register ineligible, out of state, or deceased voters before the January 5th Senate runoff elections."  
Georgia's Deputy Press Secretary Jordan Fuchs said that over the last few weeks, their office has received hundreds of reports of absentee ballot requests that are being sent to people who don't actually live in households. 
At his news conference Wednesday morning, Raffensperger said his deceased son actually received three post cards from the New Georgia Project yesterday.    
"Here's something that came to our house yesterday. We got three of them, And it's to my son, Brenton J. Raffensperger, who passed away two years ago, almost two and a half years ago. He is not on our voter files here in Georgia, we checked. So, I just want to let you know that what they say can't be supported by the facts. And we have proof in our own home," Raffensperger said.  
In a written statement on Nov. 30, The New Georgia Project denied any wrongdoing. 
"Brad Raffensperger, Georgia's Republican Secretary of State, resurrected a tired and false claim against the New Georgia Projects legitimate efforts to register eligible Georgians to participate in elections," they wrote.   
Gabriel Sterling, voting Implementation manager in Georgia, says that there is still no timeline on when the investigation will be complete.  
"When you keep on kicking over rocks and keep on finding new things, it always expands the timeline on the investigation." Sterling said Wednesday morning.  "Third party groups have every right to register people. They don't have a right to encourage people to break the law, to confuse and frighten people by sending things to their dead relatives, and then it undermines the overall confidence in the system the same way President Trump's comments are."
2 hr 55 min ago
Hispanic lawmakers urge Biden to pick this governor for secretary of health and human services
From CNN's Sarah Mucha, Lauren Fox and Alex Rogers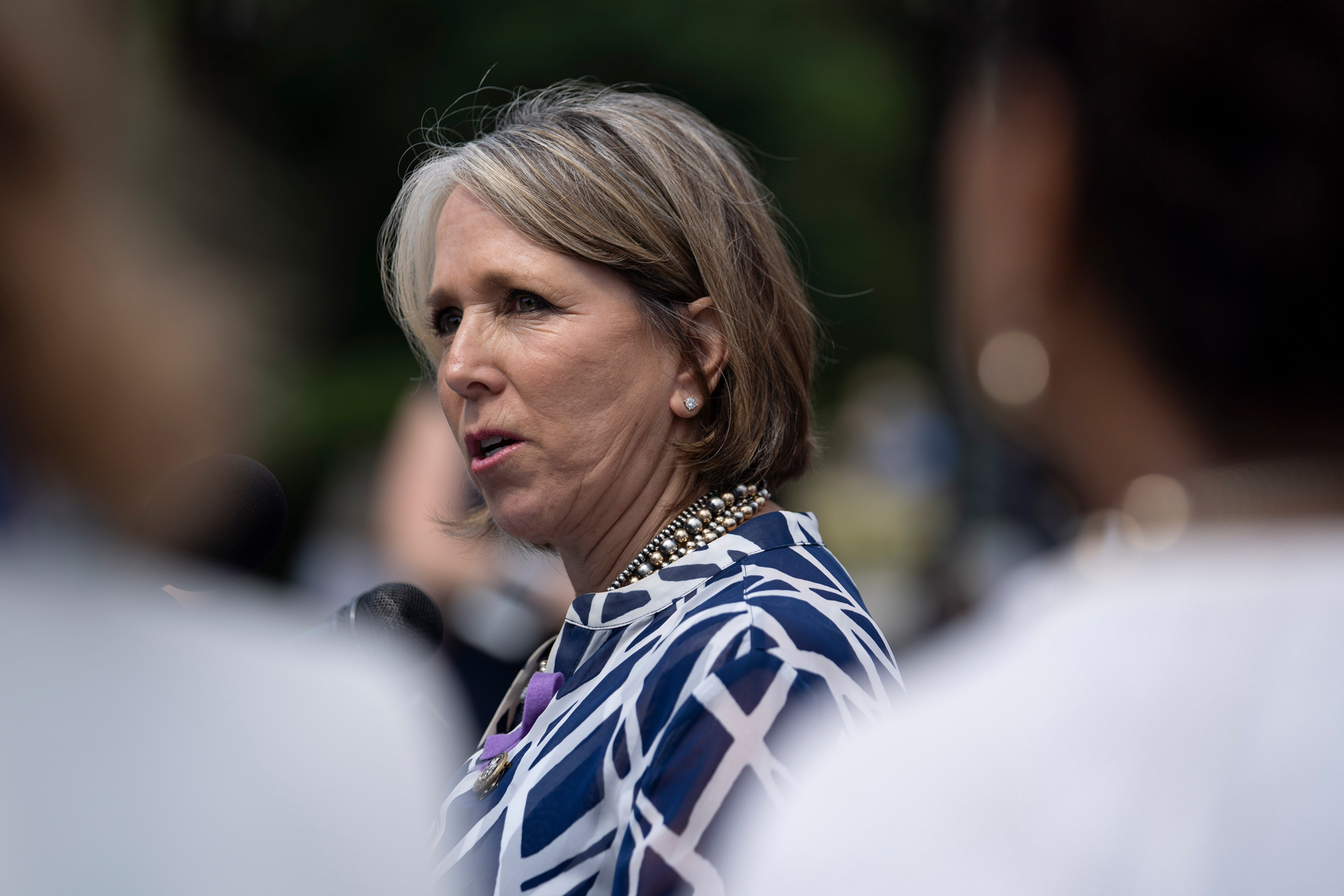 Members of the Congressional Hispanic Caucus have sent a letter to President-elect Joe Biden's transition team lobbying for New Mexico Gov. Michelle Lujan Grisham to be nominated for the role of health and human services secretary.
The letter, signed by 32 members of Congress, including Hispanic Caucus Chairman Joaquin Castro, a Texas Democrat, commends Biden for selecting Cuban-born Alejandro Mayorkas, the first Latino and first immigrant to be nominated for Homeland Security secretary, calling it a "good start" for Latino representation.
But the letter notes the Latino population is incredibly varied, pointing to a statistic that indicates Mexican Americans make up more than 60% of the US Latino population, and suggests that Lujan Grisham, who is of Mexican American descent, be considered for the crucial Cabinet role.
Axios earlier reported on the letter.
Shortly after the Democratic presidential primary ended and it became clear that Biden would be the nominee, he faced pressure from activists to choose a Latina as his running mate.
Lujan Grisham, the first Latina Democratic governor in the United States, was one of two likely candidates who were considered before Biden chose Sen. Kamala of California, who is America's first female, first Black and first South Asian vice president-elect.
Lujan Grisham deflected when asked on Tuesday by CNN's Don Lemon on "CNN Tonight" whether she is being vetted for the position.
Here's who Biden has selected for his Cabinet so far.
3 hr 51 min ago
Georgia secretary of state says election recount results will show "no substantial changes"
From CNN's Jason Morris and Tori Apodaca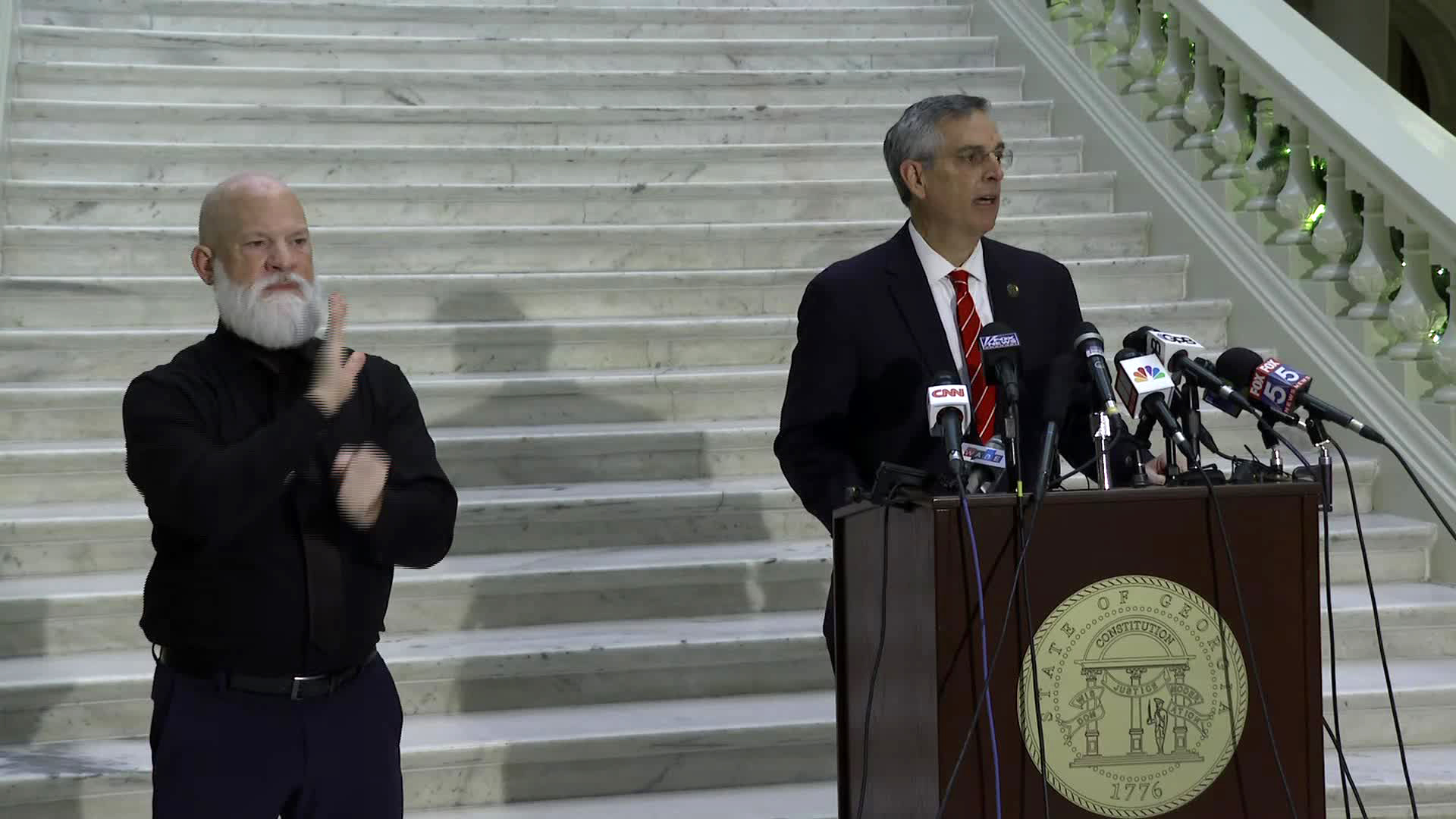 Georgia Secretary of State Brad Raffensperger says that he anticipates that all 159 counties in the state will finish their recount by the midnight deadline tonight.     
"We have seen no substantial changes in the results from any county so far. And that's what we expected, and I think that's what most other people have also," Raffensperger said this morning at his press conference from the south stairs of the Georgia Capitol.  
Raffensperger said that 110 counties have finished their work on the recount as of this morning, and that the results will begin to be posted to their website starting at 2 p.m. ET this afternoon.
Georgia's secretary of state's office says they plan to re-certify their presidential election results on Friday afternoon.  
There is no evidence of widespread voter fraud in Georgia, which Joe Biden won by more than 12,000 votes. Nearly 5 million votes were cast statewide. 
Watch Georgia Secretary of State Brad Raffensperger's update: