14 min ago
Biden tested negative for Covid-19 today
President-elect Joe Biden tested negative for coronavirus today.
"President- elect Biden underwent PCR testing for COVID-19 today and COVID-19 was not detected," Biden's office said. 
Biden is currently participating in a virtual roundtable with frontline health care workers.
1 min ago
Why HHS Secretary Alex Azar says he will not brief Biden transition team on Covid-19 pandemic
From CNN's Jacqueline Howard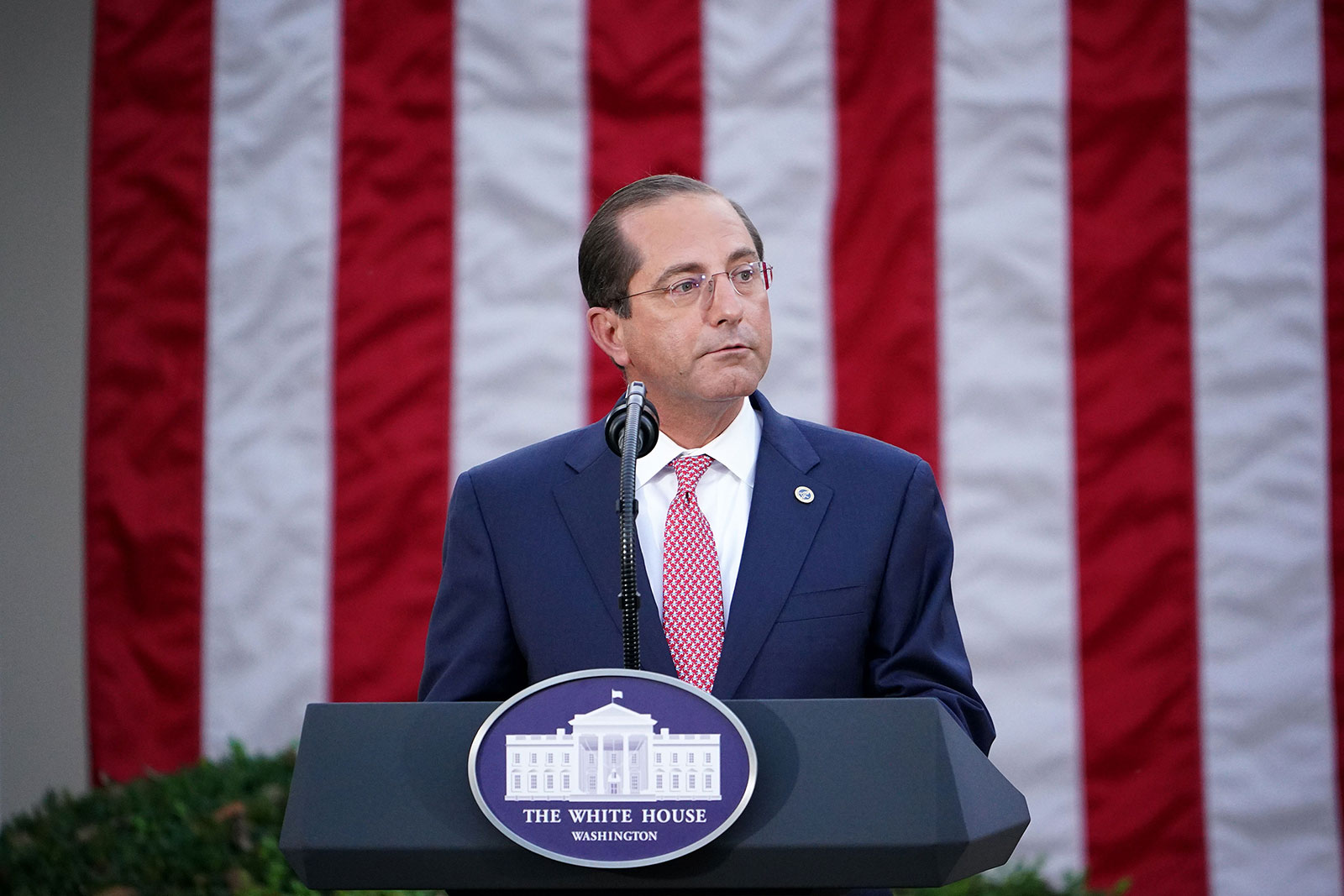 US Health and Human Services Secretary Alex Azar said staff will not work with President-elect Joe Biden's transition team until the General Services Administration makes a determination that Biden is the President-elect.
"We've made it very clear that when GSA makes a determination, we will ensure complete, cooperative professional transitions and planning," Azar said during a briefing Wednesday. "We follow the guidance. We're about getting vaccines and therapeutics invented and get the clinical trial data and saving lives here. That's where our focus is as we go forward with our efforts."
Azar said that many people involved in the US Centers for Disease Control and Prevention and the Operation Warp Speed team are "career officials" and not impacted by a change in leadership.
The Biden transition team has yet to be briefed on the pandemic and has not been given full access to information from agencies on vaccine distribution plans.
35 min ago
Biden participates in virtual roundtable with health care workers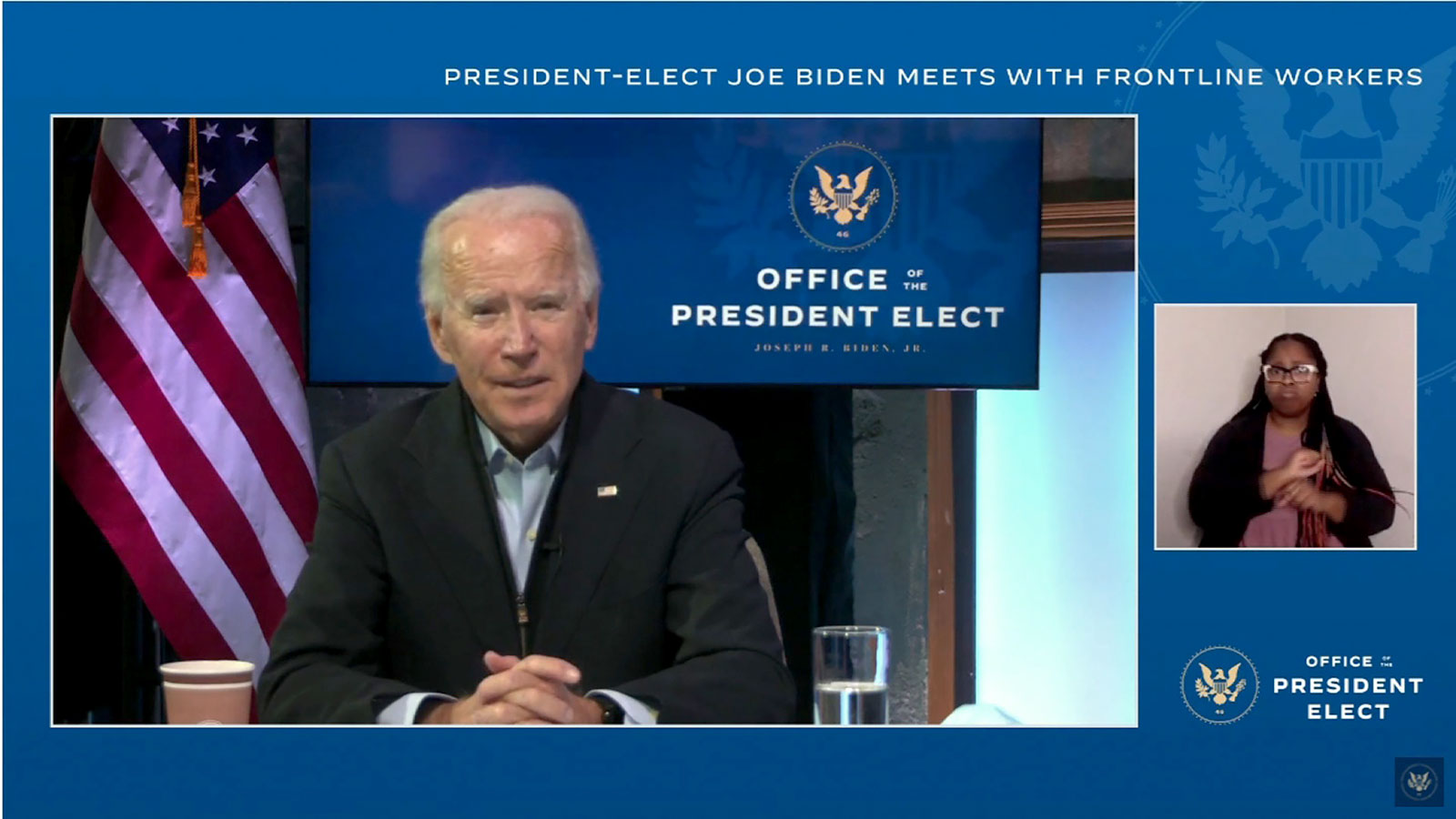 President-elect Joe Biden is participating in a virtual roundtable with frontline health care workers in Wilmington, Delaware.
The event comes as the US nears 250,000 coronavirus deaths and cases continue to surge across the country.
At least 1,707 new Covid-19 deaths were reported Tuesday, according to data from Johns Hopkins University. That's the highest daily death toll since May 14.
Biden's transition has moved to tackle the pandemic and announced a team of coronavirus advisers.
50 min ago
Biden nets 28 votes from latest batch of uncounted ballots in Georgia audit
From CNN's Jason Morris, Amara Walker and Wes Bruer
Another memory card with uncounted votes was discovered during Georgia's statewide audit, giving a small boost to President-elect Joe Biden, a top election official told reporters on Wednesday. 
Gabriel Sterling, Georgia's voting systems implementation manager, said local officials in Douglas County, just west of Atlanta, "forgot to upload" results from one memory card on Election Day.  
The memory card had 156 votes for Biden, 128 votes for President Trump, and seven votes for Libertarian nominee Joe Jorgenson, Sterling said. That slight edge for Biden in this latest batch puts his statewide lead at 12,781 votes, with almost the entire audit completed, Sterling said.   
"We are down to the tens-of-thousands of ballots left to go," Sterling said, adding that his still expects to meet the self-imposed deadline of midnight tonight. That would give state officials enough time and certify the official results of the election by Friday, as required by state law. 
The audit previously turned up three batches of uncounted votes, from Walton County, Fayette County and Floyd County, and those batches netted about 1,000 votes for Trump. Officials have stressed that these mishaps were caused by human error and are not indicative of vote-rigging or widespread fraud. 
Sterling continued to rebut Trump's claims of fraud, as he has done nearly every day this week. 
"The President's tweets basically targeting fraudulent votes is a little ironic because he has actually gained votes from this process. I hope people will go to trusted sources like the election county directors or the secretary of state site to get real information of how the system works and what we are doing to protect everybody's vote in the state," Sterling said during the news conference.   
Correction: An earlier version of this post stated that the Georgia audit previously turned up two batches of uncounted votes from Fayette County and Floyd County. The previous audit resulted in three batches of uncounted votes, including from Walton County. 
1 hr 38 min ago
Biden campaign argues partial Wisconsin recount sought by Trump campaign will not change results
From CNN's Sarah Mucha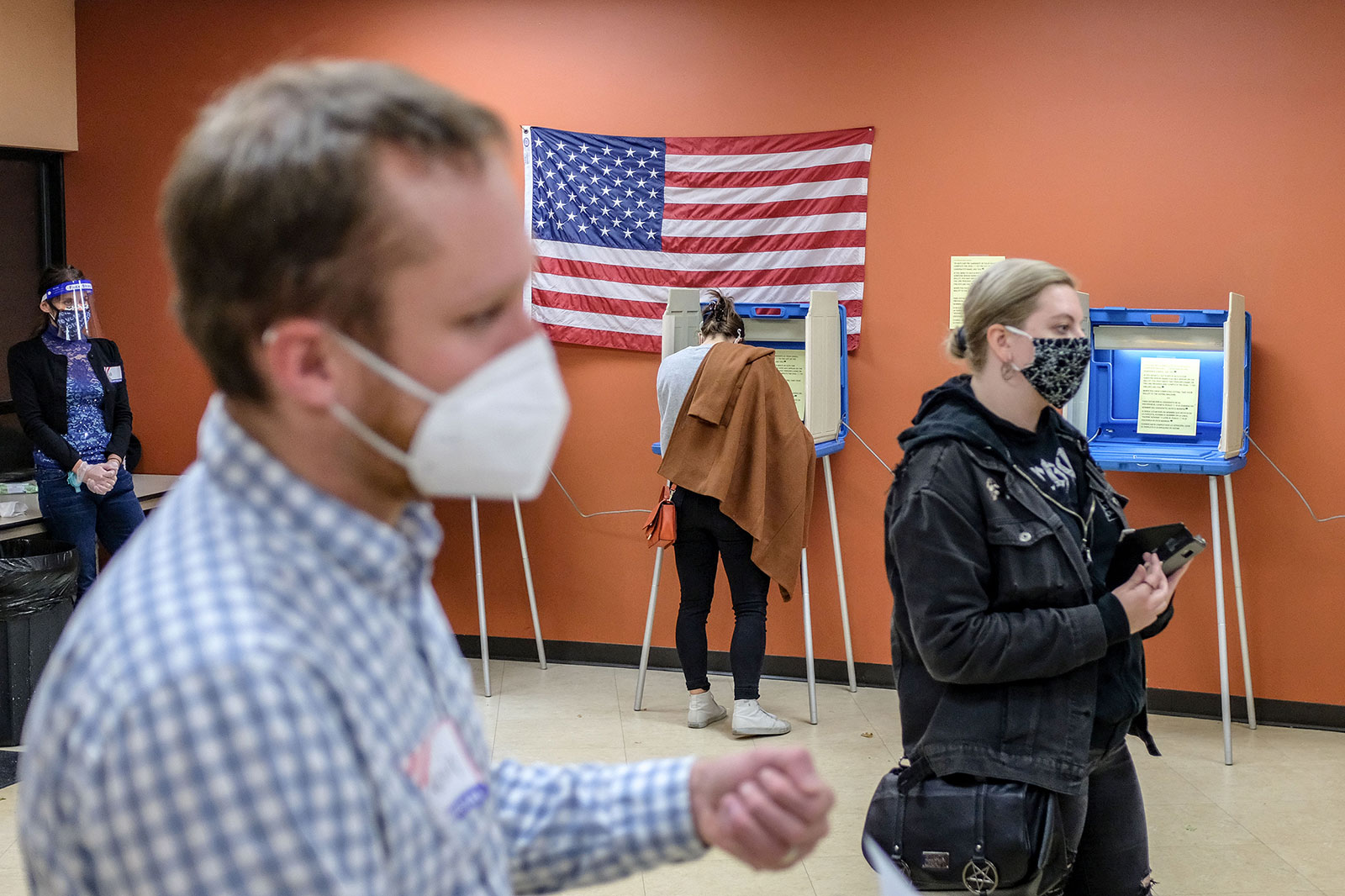 Joe Biden's presidential campaign is reacting to the Trump campaign seeking a partial recount in Wisconsin, arguing that it will not change the results and calling Biden's victory "clear and resounding."
"The official canvass results reaffirmed Joe Biden's clear and resounding win in Wisconsin after Wisconsin voters turned out to cast their ballots in record numbers," Biden campaign Wisconsin Communications Director Nate Evans said.
"A cherry-picked and selective recounting of Milwaukee and Dane County will not change these results. Election officials worked extremely hard under unprecedented circumstances to ensure all votes were counted quickly and accurately, and the recount demanded and paid for by the Trump campaign will once again confirm Joe Biden's victory," he added.
Earlier: A Trump campaign official told CNN they will seek a limited recount of some Wisconsin counties, but the official declined to identify the counties. The campaign needs to officially request the recount, and pay an upfront fee, by 5 p.m. CT.
Wisconsin election officials confirmed on Wednesday that they received a partial payment of $3 million from the Trump campaign. These officials said last week that the price tag for a statewide recount would be approximately $7.9 million. 
1 hr 50 min ago
Sen. Lindsey Graham acknowledges he's not probing states Trump won: "They're not in question"
From CNN's Manu Raju
Senate Judiciary Chairman Lindsey Graham acknowledged on Wednesday he is not seeking an investigation into states that President Trump won, telling CNN that that "they are not in question" so it isn't an issue for him.
"We're looking at states where there's a contest," Graham said. "I'm not looking at states that he lost. I'm looking at states where there's a challenge." 
Graham has previously said he's reviewed the voting practices of Georgia, Arizona and Nevada to learn about whether any changes needed to be made to verify ballots sent by mail. He continued to defend his effort on Wednesday.
Graham also told reporters this when asked about Trump's lie that he won Michigan.
"It's a free country. The way you win Michigan is that you have a court to overturn enough votes, so that you're ahead. Or call for a new election. And right now, he's behind in Michigan," Graham said. Asked to elaborate, Graham said: "The way you could win is have a court to accept your challenge. The day that the court says there's no more challenges left… I'm very comfortable with the idea that the president should be allowed to go to court and challenge the process."
Asked if he's okay with counties refusing to certify the election results, Graham said: "If they had a reason not to certify it, I'd be okay with it, but apparently they did."
2 hr 42 min ago
GOP senators defend Trump's firing of Homeland Security official who rejected voter fraud claims
From CNN's Ali Main and Ali Zaslav
The day after President Trump terminated a top election security official who had pushed back on his baseless claims of widespread voter fraud, Senate Republicans defended the President's right to fire CISA's Chris Krebs, while continuing to cast doubt on the integrity of the election.
Senate Judiciary Chair Lindsey Graham told reporters on Wednesday it was Trump's "right" to fire Krebs, adding that he didn't think there was any foreign election interference.
"Now there may be some irregularities at the state level, but I believe that this election was secure when it came to foreign influence," Graham said. His comments come as the South Carolina Republican has been probing officials in states won by Joe Biden about mail-in voting, drawing much scrutiny over whether his actions were appropriate and whether he pressured states to discard legally cast ballots.
Sen. Ted Cruz of Texas said it's ultimately up to Trump to decide who he wants in his administration, but "from everything I saw it appeared that [Krebs] did an able job in a difficult important role."
Last night, Cruz's colleagues Sens. Ben Sasse and Rob Portman also defended Krebs's work, but explicitly said they believed he should not have been fired.
Sen. Mike Braun of Indiana said he didn't think Krebs's firing was an act of retaliation by the President, even though Trump directly tied it in his tweet to the top election security official publicly defending the integrity of election amid claims of fraud.
"Vice President Biden is talking about unifying the country. I don't think that's possible until you overturn every stone out there because I think it should be in the best interest of all Americans to make sure there aren't any irregularities in a process that's so sacred to all of us," Braun said.
There is no evidence of widespread voter fraud in this election.
Speaking broadly of the President's many controversial firings of administration officials, Braun said "I don't follow all of that."
2 hr 42 min ago
Former Trump official expresses concern about campaign's use of Rudy Giuliani in election cases
From CNN's Betsy Klein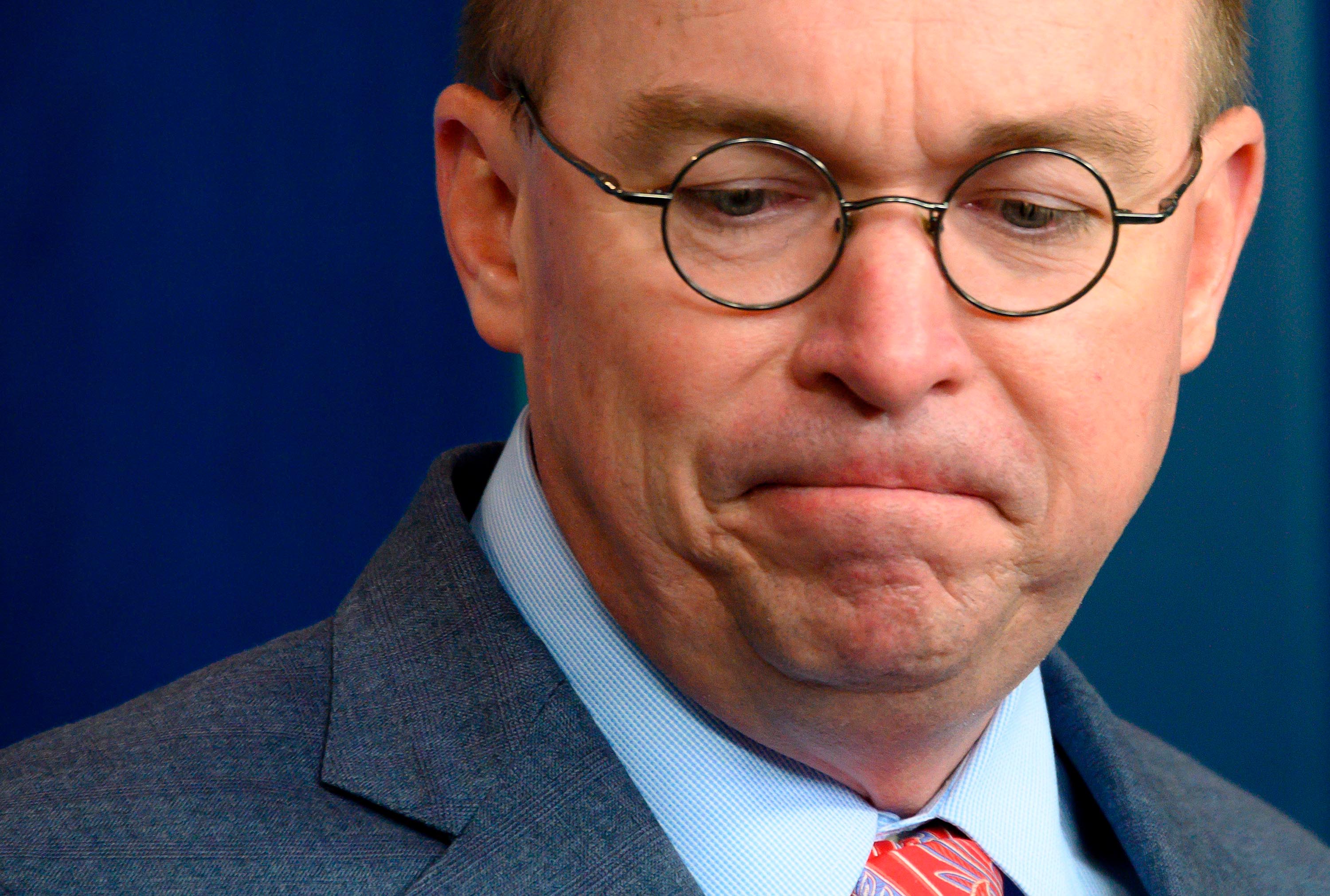 Former White House chief of staff Mick Mulvaney publicly railed against the campaign's use of Rudy Giuliani in election litigation in blistering remarks Wednesday. 
"I still am a little concerned about the use of Rudy Giuliani. It strikes me that this is the most important lawsuit in the history of the country. And they don't — they're not using the most well-noted election lawyers. There are folks who do this all of the time, this is a specialty," Mulvaney said on Fox Business Wednesday morning. 
"This is not a television program, this is the real thing," Mulvaney said, adding that was "struck by some things" Giuliani said in a Pennsylvania court Tuesday.  
He continued, "On one hand, I think it needs to go forward, it absolutely does, but I wish that it was being prosecuted a little more efficiently."
Mulvaney was also asked to speculate on a Biden Cabinet, suggesting there would be a mix of centrists and progressives. He later called it a "potential Biden Cabinet," adding the "if Biden is inaugurated" caveat.
3 hr 21 min ago
Trump campaign will seek a partial recount in Wisconsin
From Jeff Zeleny and Casey Tolan 
A Trump campaign official told CNN they will seek a limited recount of some Wisconsin counties, but the official declined to identify the counties. The campaign needs to officially request the recount, any pay an upfront fee, by 5 p.m. CT.
Wisconsin election officials confirmed on Wednesday that they received a partial payment of $3 million from the Trump campaign. These officials said last week that the price tag for a statewide recount would be approximately $7.9 million. 
"The Wisconsin Elections Commission has received a wire transfer from the Trump campaign for $3 million. No petition has been received yet, but the Trump campaign has told WEC staff one will be filed today," the election commission said. 
Where the numbers stand: CNN projected that President-elect Joe Biden will win Wisconsin. According to unofficial results, Biden leads Trump by 20,470 votes, or 0.62%. Trump has refused to concede and instead has promoted conspiracy theories about voter fraud. 
Counties that undergo a recount will have 13 days to recount all their votes, starting on Thursday, according to procedures announced by the Wisconsin Elections Commission. The commission must certify the final results by Dec. 1.
Remember: Experts say it's extremely unlikely that the recounts will shift enough votes to overturn Biden's lead of 20,470 votes. In 2016, a recount requested by Green Party candidate Jill Stein ended up increasing Trump's margin by just 131 votes.