21 min ago
Biden and Harris will deliver remarks soon on the economy 
President-elect Joe Biden and Vice president-elect Kamala Harris will deliver remarks soon on the economy from Wilmington, Delaware. 
Earlier today, Biden and Harris received an economic briefing from a group of CEOs, including from Microsoft, Target and Gap, and union leaders like Richard Trumka, the president of the AFL-CIO.
Despite President Trump's refusal to concede, Biden is moving ahead with transition plans and begun to announce who will serve in top roles in his administration.
Last week, Biden's team announced that Ron Klain, one of Biden's most trusted campaign advisers, had been tapped to serve as his incoming chief of staff. 
19 min ago
Speaker Pelosi urges Democratic unity and need to "build consensus" within party
From CNN's Kristin Wilson, Clare Foran, Manu Raju and Daniella Diaz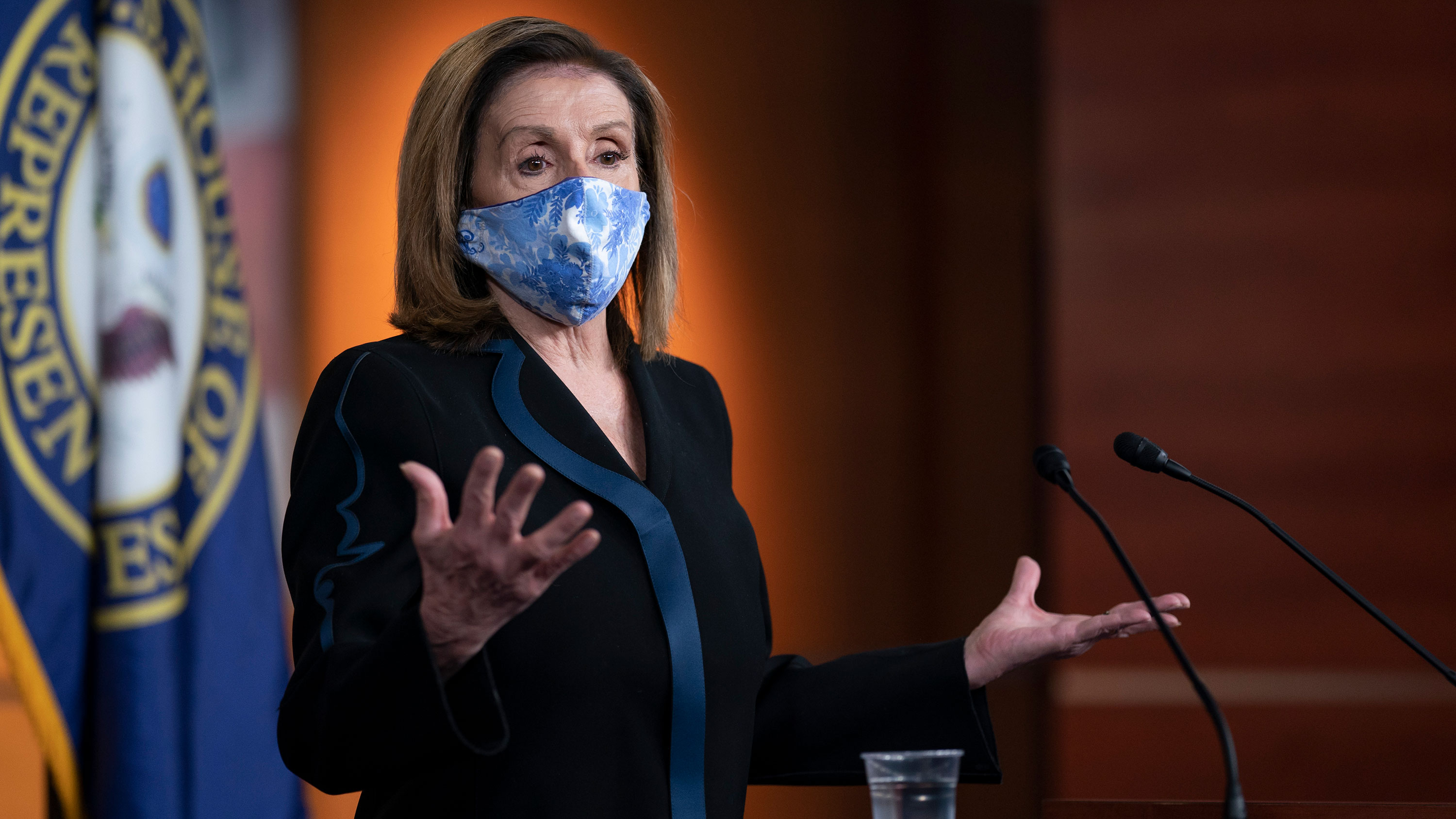 House Speaker Nancy Pelosi sent a new "Dear Colleague" letter to members of her caucus, and subtly pressing them to "be advocates for unity in the Democratic party."
There have been signs of fractures between the various member groups within the caucus, highlighted in a contentious conference call between members shortly after the election that was made public.
"Our Caucus draws strength from the ongoing conversations that we continuously have to build consensus and ensure that the legislation we put forward is respectful of the thinking and values of all Members," Pelosi wrote in the letter.
A defiant Pelosi said Friday that she doesn't take responsibility for suffering losses in House races last week, while dismissing the notion that she would now have to compromise on her party's agenda since she will preside over a slimmer majority in the next Congress.
House leadership elections are set to take place this week. Pelosi is expected to hold onto her position as speaker.
55 min ago
Maryland's Republican governor to President Trump on conceding: "The time has come"
From CNN's Dan Merica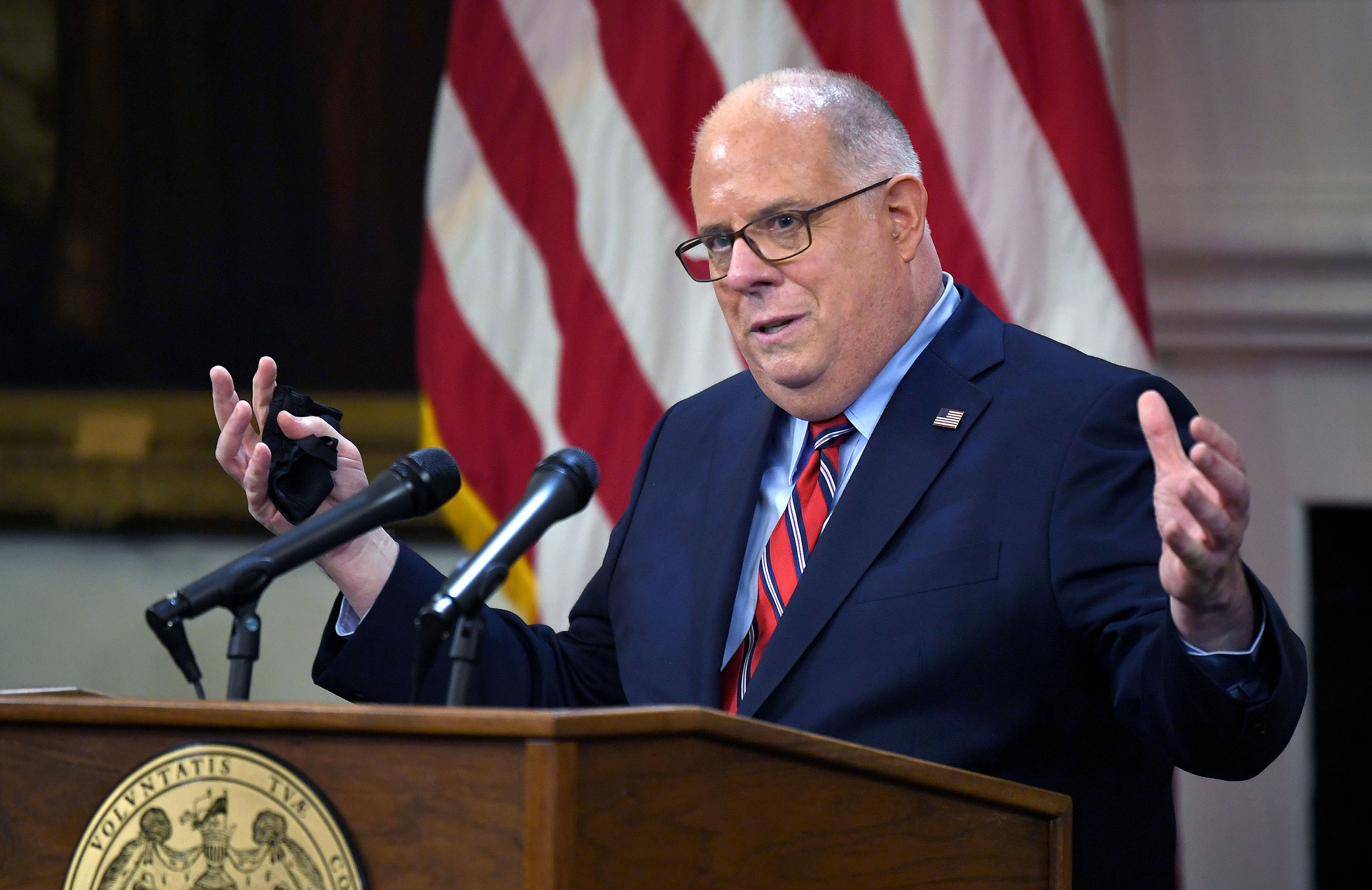 Republican Gov. Larry Hogan said that "the time has come" for President Trump to accept that he has lost the election, telling an interviewer from The Ronald Reagan Presidential Foundation on Monday that Democrat Joe Biden notched a "pretty overwhelming victory" against Trump.
Hogan said that he agrees that the country needs "to make sure every vote is counted" and that a process to challenge irregularities should be followed, but that, so far, "there hasn't been any evidence and (Republicans) haven't won any cases."
"It loses credibility," Hogan said of Trump's continued baseless claims. "More and more Republicans are coming out every day. We are in the middle of twin crises. Covid-19 is spreading all over the country… and our economy is collapsing, and the President is tweeting all day and night about beating Joe Biden instead of focused on let's have a really successful next couple months and focusing on these problems."
When asked directly about when Trump should concede, Hogan said: "I mean, tomorrow will be two weeks since we haven't seen anything. The time has come. More and more people, very close supporters and friends of the president are all giving him that advice. He is just not listening."
Hogan added that while recounts and challenges could flip upward of a few hundred votes, Trump's claims aren't going to come close to closing the gap.
"We are not going to make up for five million votes in all of those states," Hogan said. "It was a pretty overwhelming victory at this point."
This question and answer session came after a speech by the Republican governor and frequent Trump critic.
"The truth isn't always easy to hear," Hogan said in the speech, but "divisive rhetoric and toxic politics are alienating large parts of the country and no one will listen to our message if they don't believe that we are listening to them."
He added: "Are we going to be a party that can't win national elections again or are we willing to do the hard work of building a durable coalition that can once again shape our nation's destiny?"
1 hr 16 min ago
Georgia's second largest county predicts recount will be completed today
From CNN's Amara Walker and Kevin Conlon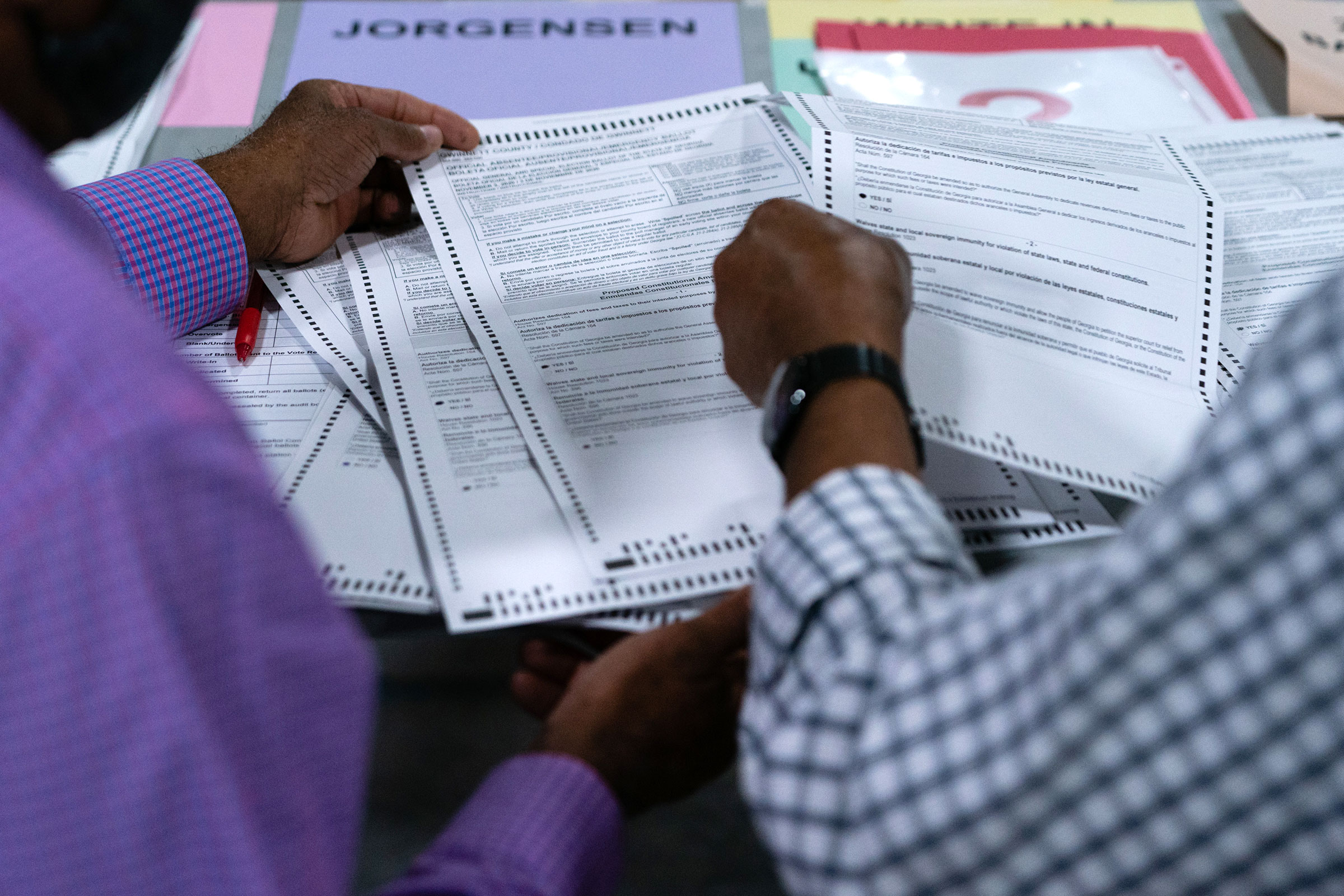 Georgia's Gwinnett County election supervisor, Kristi Royston, says the audit underway is "moving along nicely" and she predicts that the hand counting portion will conclude this evening.
The results would be uploaded into the state's server well ahead of the Wednesday 11:59:59 p.m. deadline. Royston estimated 200,000 ballots out of the 416,000 cast remain to be audited. 
The election official said the county – Georgia's second largest – does not track discrepancies between the initial results and the audited results.
The secretary of state's office tracks and compiles that data and previously said it would only release the results when all counties have completed the audit.  
Asked about President Trump's baseless claims of fraud in the state, Royston said, "I have not seen anything that would concern me," and that she "trusts the system." 
As for the Trump tweet calling the recount "fake" because elections officials are "not allowing signatures to be looked at and verified," Royston explained that doing so would be impossible in any audit or recount because there is no way to tie an absentee ballot back to the envelope it arrived in – and that is by design. 
"Signature verification is completed before that ballot is ever opened and scanned the first time," she said. "That ballot does not go back with the envelope because then you would lose voter secrecy."
Remember: Georgia's secretary of state announced last week that the state would conduct an audit of the 2020 presidential race, recounting by hand the millions of ballots cast in the state. CNN, alongside other major news outlets, projected Biden will win the 2020 presidential election. On Friday, CNN projected Biden will win Georgia.
1 hr 41 min ago
Lawsuits that tried to disrupt Biden's wins in 4 states are withdrawn
From CNN's Katelyn Polantz
Voters in four states who had brought longshot lawsuits to disrupt President-elect Joe Biden's win and went nowhere in court have dropped their cases Monday morning.
The cases were short-lived in Georgia, Wisconsin, Michigan and Pennsylvania federal courts, and fed into a pro-Trump legal strategy that's almost certain to fail to block Biden's presidential win before the Electoral College formalized it.
The suits mirrored one another and were all backed by the law firm of a nationally known conservative attorney, James Bopp Jr.
In Michigan and Pennsylvania, the cases had also gone hand in hand with ones brought by the Trump campaign.
The announcement that the voters are dropping their suits comes three days after a federal appellate court said voters couldn't bring some constitutional claims, essentially shutting down the path the Pennsylvania voters wanted to take in their suit.
Remember: Major new organizations, including CNN, projected Biden will win the presidential election. President Trump has launched a series of legal challenges to the results and has not yet conceded to Biden.
There has been no evidence of widespread voting fraud despite Trump's claims.
Former HHS secretary: It's a dangerous time to block smooth transition of power
1 hr 1 min ago
Obama's advice to President Trump on the White House transition 
From CNN's Chandelis Duster, Nicky Robertson and Alison Main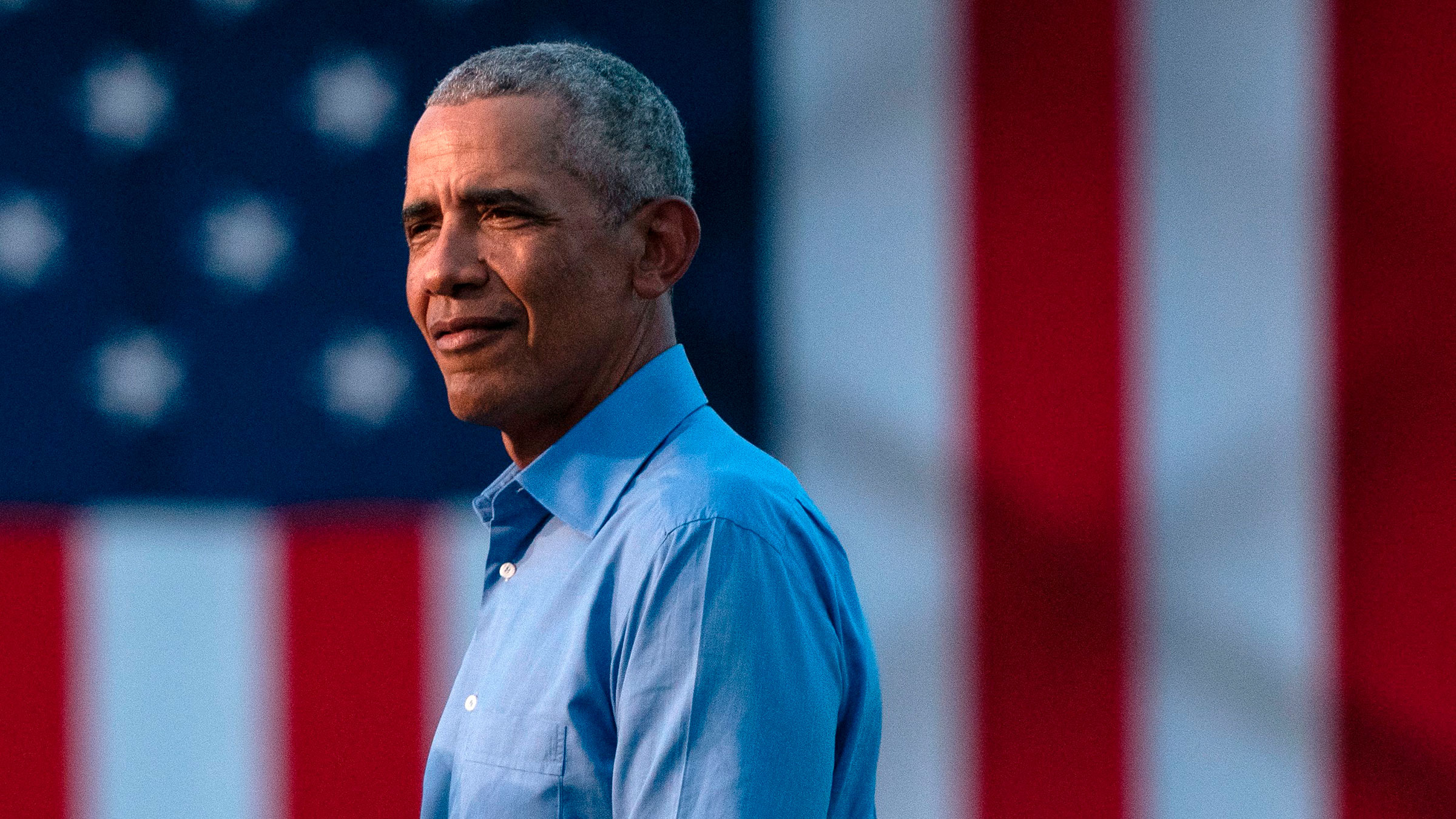 During an interview with CBS' Scott Pelley that aired Sunday evening on "60 Minutes," former President Barack Obama slammed Republican officials for backing President Trump's false claims of election fraud and said the allegations endangered democracy.
"We would never accept that out of our own kids behaving that way if they lost, right? I mean, if my daughters — in any kind of competition — pouted and — and then accused the other side of cheating when they lost, when there was no evidence of it, we'd scold 'em," Obama said.
Presidents, he maintained, are "temporary occupants of the office, by design."
"And when your time is up then it is your job to put the country first and think beyond your own ego, and your own interests, and your own disappointments," Obama said.
"My advice to President Trump is, if you want at this late stage in the game to be remembered as somebody who put country first it's time for you to do the same thing."
And speaking on the importance of a peaceful transition with CBS News' Gayle King in an interview that aired on "CBS Sunday Morning," Obama similarly said that "it's a temporary job. We're not above the rules. We're not above the law. That's the essence of our democracy."
Asked what advice he would give Biden, Obama said he believes the President-elect doesn't need his advice but pledged to help him in "any ways that I can."
"I'm not planning to suddenly work on the White House staff or something … Michelle would leave me," he joked of the former first lady. "She'd be like what? You're doing what?"
Although, Trump has frequently attacked Obama, the former President said he does not take them seriously.
"There are many things he says that I do not take personally or seriously, although I think they can often be destructive and harmful," Obama told King.
Obama has done a series of interviews timed to the release of the first volume of his memoir, "A Promised Land," which will be available Nov. 17. The book chronicles the 44th President's childhood and political rise, before diving into his historic 2008 campaign and first four years in the White House.
Read more here.
Hear from the former president:
2 hr 24 min ago
White House national security adviser moves closer to accepting Biden-Harris win
From CNN's Zachary Cohen and Evan Perez
National Security Adviser Robert O'Brien promised in a new interview Monday that there would be a professional transition from the White House National Security Council if, according to him, Joe Biden is determined the winner of the 2020 election, acknowledging, for the first time, that it is the likely outcome, saying: "obviously things look that way now."
"If there is a new administration, they deserve some time to come in and implement their policies… if the Biden-Harris ticket is determined to be the winner, and obviously things look that way now, we'll have a very professional transition from the National Security Council," he said in a discussion at the Global Security Forum. 
O'Brien did not say outright that Biden is the projected winner of the election but his comments go further that what other White House officials have said to date regarding Trump's likely loss. 
Remember: Major new organizations, including CNN, projected Biden will win the presidential election.
3 hr 18 min ago
Covid-19 is "not going to stop and call a timeout while things change," Fauci says of White House transition
From CNN Health's Naomi Thomas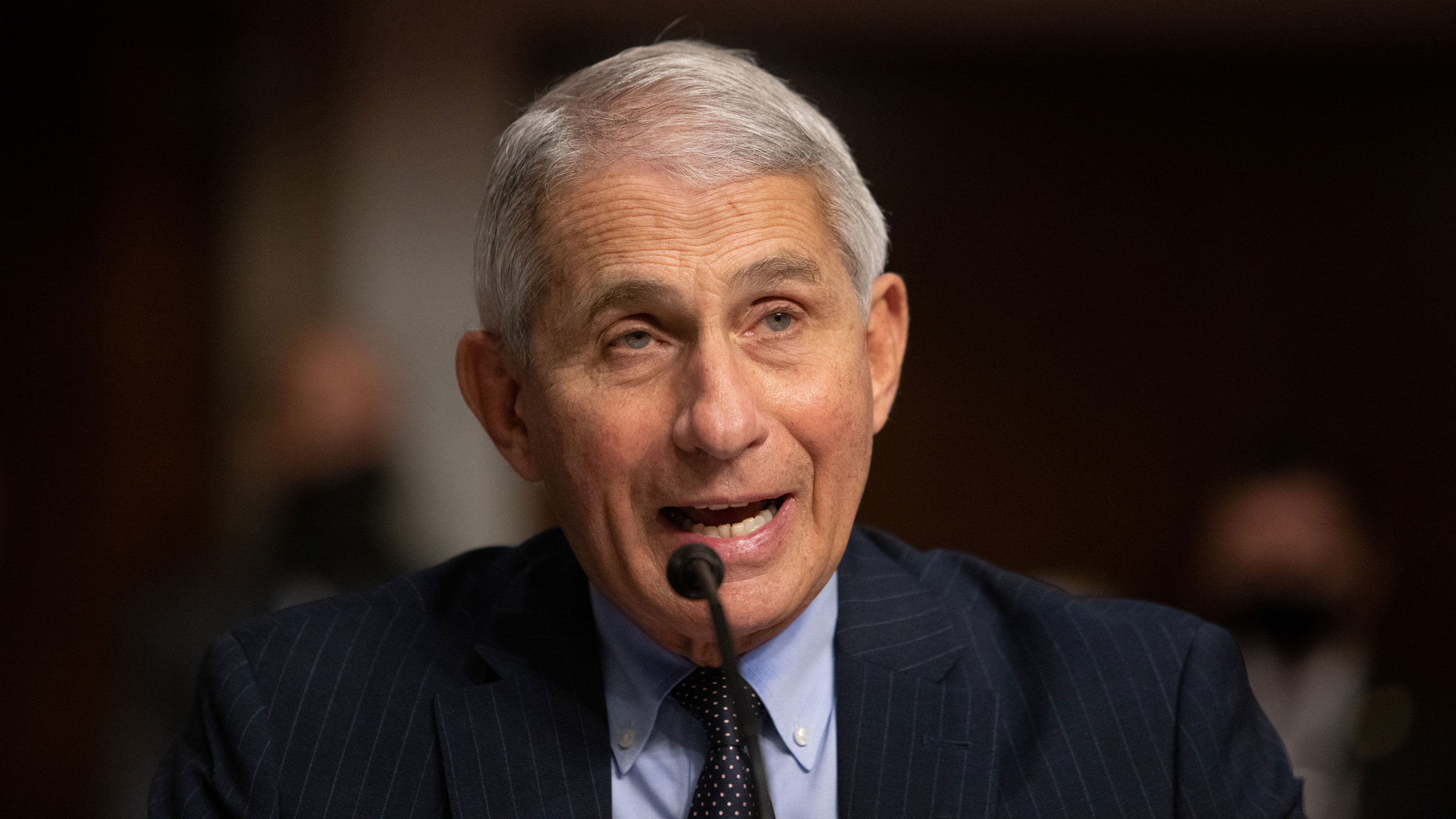 Dr. Anthony Fauci, director of the National Institute of Allergy and Infectious Diseases, told NBC's Savannah Guthrie on Monday that it's concerning that a White House transition hasn't gotten underway.
"Obviously it's something that we're concerned about," he said.
"I've served in six administrations, so I've seen a number of transitions and I know that transitions are very important to get a smooth, essentially as I use the metaphor, essentially passing a baton without stopping running," Fauci said on "Today" on Monday. "You just want things to go very smoothly. So, hopefully we'll see that soon and transitions are important." 
Fauci also said that he agreed with comments from Moncef Slaoui, chief of Operation Warp Speed, who has said that he does not want to see the vaccine distribution process disrupted.
"I totally agree with him, very much so," Fauci said. "I mean, the virus is not going to stop and call a timeout while things change, the virus is just going to keep going, the process is just going to keep going." 
Fauci said they want doses to start going out to people in December and then "we want to really get the ball rolling" in January, February and March. 
"We want a smooth process for that, and the way you do that is by essentially having the two groups speak to each other and exchange information," Fauci said. 
Dr. Sanjay Gupta: How the Covid-19 pandemic turned into a 'humanitarian disaster'
2 hr 21 min ago
Biden tweets that vaccine news is reason to feel hopeful, but cautions it is "still months away"
From CNN's Sarah Mucha
President-elect Joe Biden tweeted on today's news of the Moderna vaccine, saying that it is "further reason to feel hopeful."
He cautioned, however, that "we are still months away" and urged Americans to continue to take precautions like social distancing and wearing a mask. 
"Today's news of a second vaccine is further reason to feel hopeful. What was true with the first vaccine remains true with the second: we are still months away. Until then, Americans need to continue to practice social-distancing and mask-wearing to get the virus under control," Biden said.
According to early data released Monday by Moderna, their vaccine is 94.5% effective against coronavirus, making it the second vaccine in the US to have a stunningly high success rate.
Biden has made coronavirus a key priority of his incoming administration and appointed a Transition Covid-19 Advisory Board led by established public health officials and staffed by a mix of doctors and current and former government officials.
The US surpassed 11 million coronavirus cases on Sunday, according to data from Johns Hopkins University.