1 hr 4 min ago
Thousands of conservatives gather in Washington, DC, to protest the election results
From CNN's Sara Sidner, Julia Jones and Mallory Simon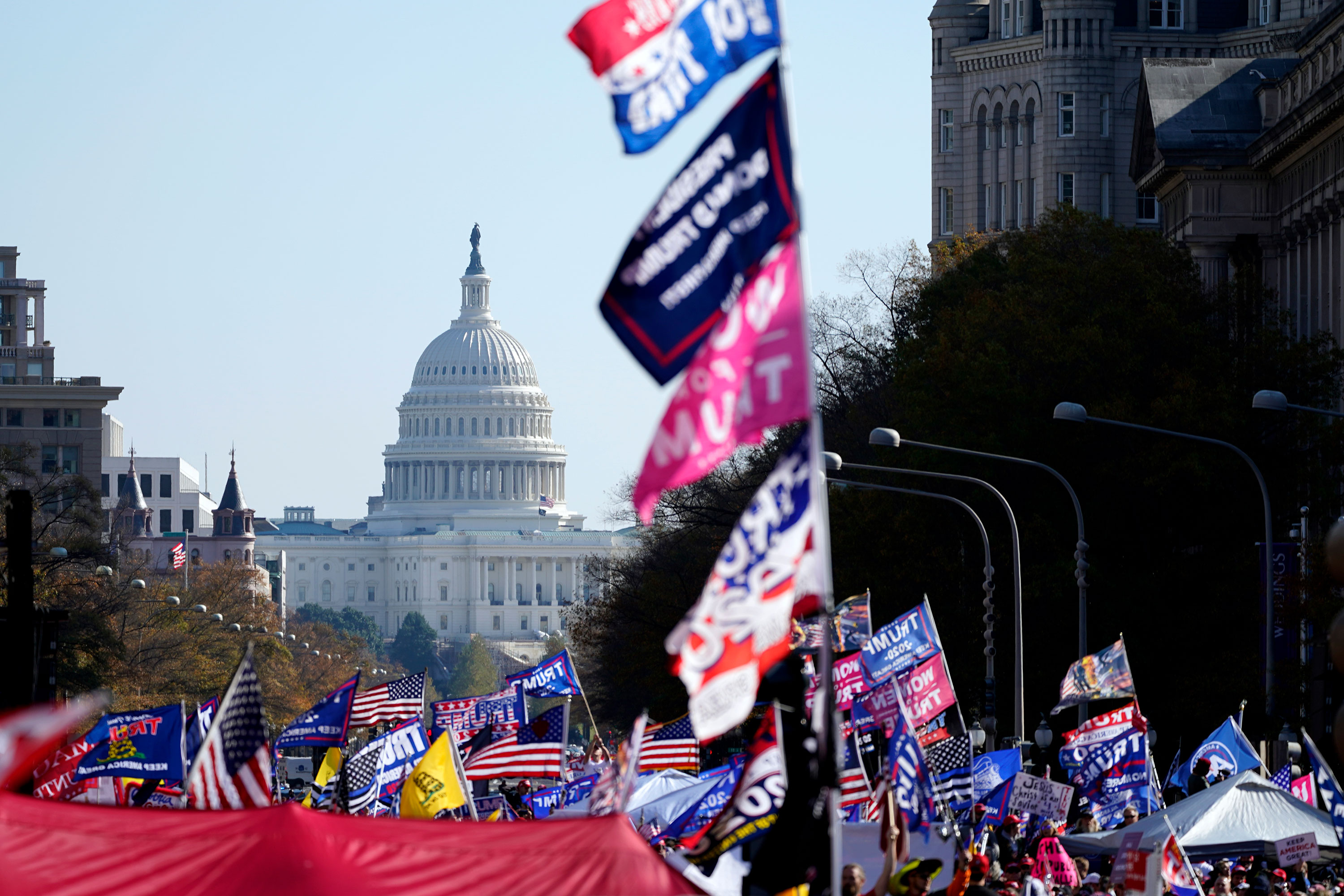 Thousands of conservatives have gathered in downtown Washington, DC, for a major protest of the election results.
The people are packed in, filling more than a block of Pennsylvania Avenue – just blocks from the White House.
Many of those attending are not wearing a face mask, but a good number are seen with face coverings. 
Several groups are sponsoring the protest and range from everyday supporters of President Trump to some groups that are identified as far right, white supremacists, or known to peddle conspiracy theories.
Those who had gathered several hours before the event kicked off were excited when President Trump's motorcade drove by the scene. Some of them ran towards his limousine as it passed by the scene.
The events, which are separate, have been identified online by a variety of names including "Stop the Steal," "March for Trump," and "MAGA Million March." Some of the protestors are expected later to march to the Supreme Court.
Some more details: A National Park Service permit was issued for one of the events with its organizers saying as many as 10,000 protestors could be attending, but it's unclear how many people will actually show up. Many events in the past have not produced the numbers these groups have said in the lead up to them.
Trump tweeted it was "heartwarming" to see protests against the election results happening, including the Saturday one in DC, and said he might drop by "say hello," but there is no mention of it on his Saturday schedule.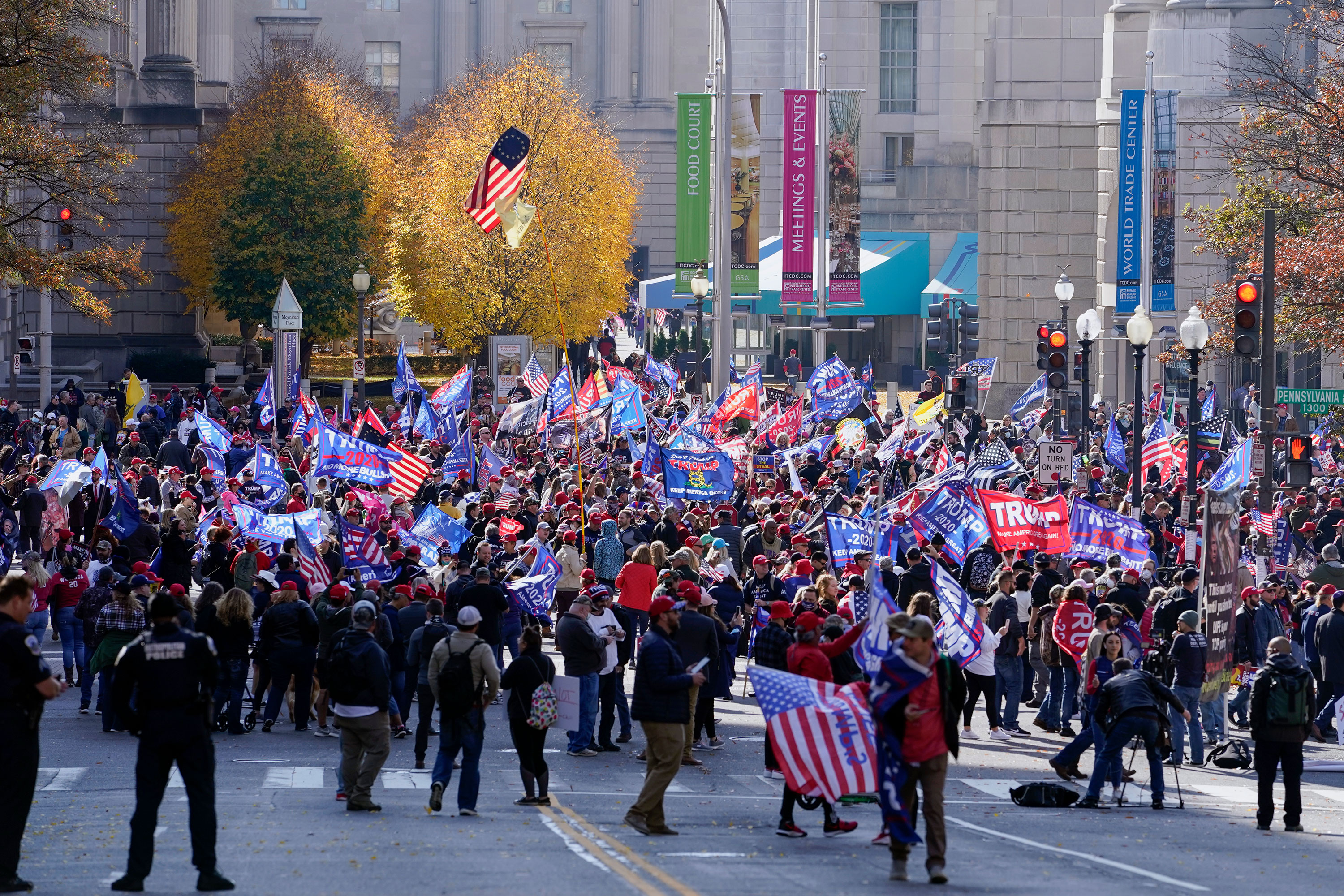 1 min ago
Group of GOP House Representatives-elect visit the White House
From CNN's Nicky Robertson
A group of House GOP freshmen Representatives-elect visited the White House on Friday night, according to multiple postings on social media.
Among the members was QAnon-promoting Marjorie Taylor Greene, and Madison Cawthorn who won the former seat of White House Chief of Staff Mark Meadows.
The members-elect got a tour of the White House but did not meet with President Trump, according to an administration official with knowledge of the President's schedule.
Politico first reported the visit, and said it was spearheaded by House Minority Leader Kevin McCarthy. McCarthy's office declined to provide CNN with a comment.
2 hr 43 min ago
Trump says "Congress must now do a Covid Relief Bill"
From CNN's Jason Hoffman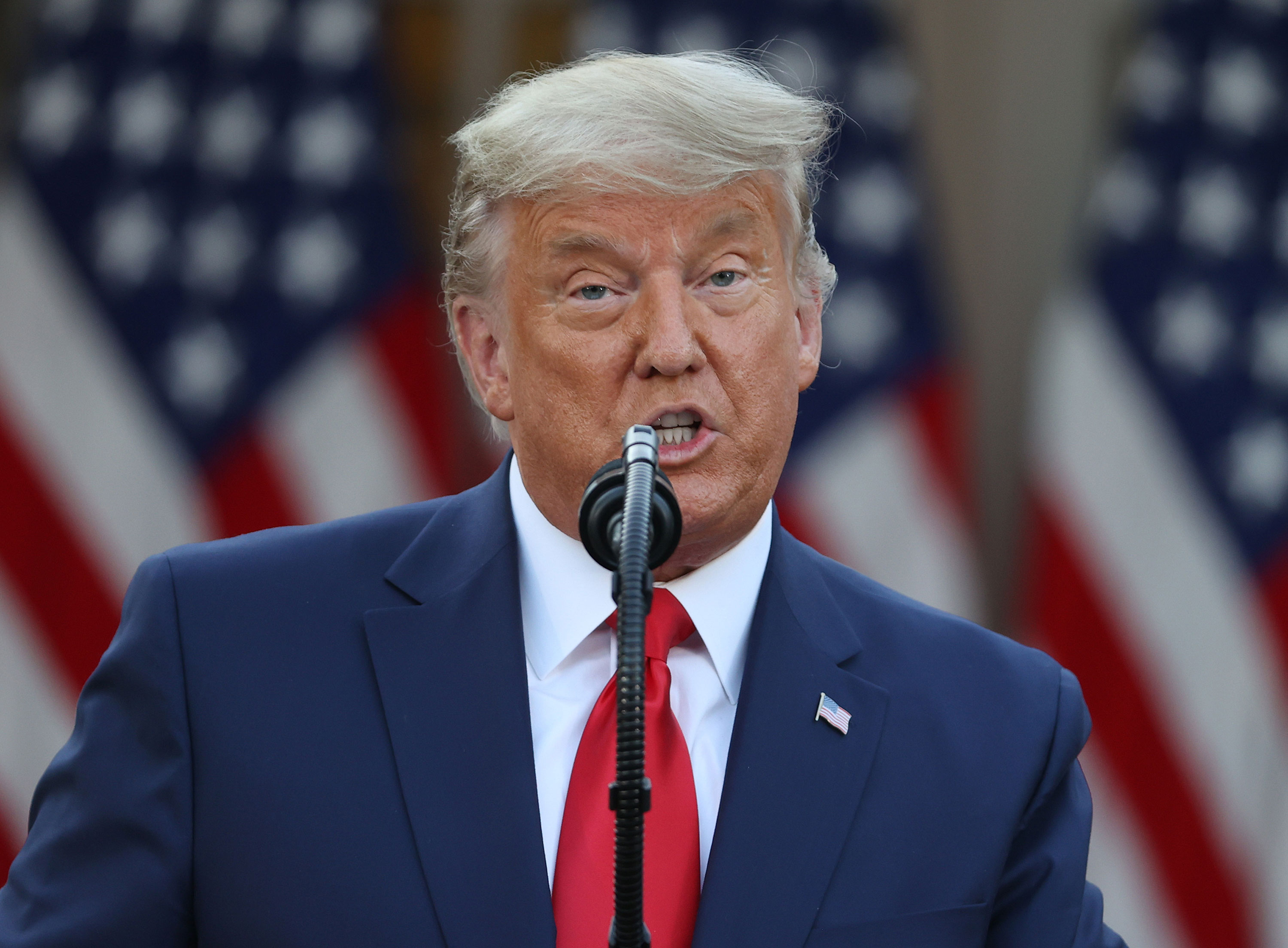 President Trump is once again tweeting that Congress should pass a Covid-19 relief bill, saying it should be "big and focused," which seems to combine the Democrat and Republican wants from an additional stimulus package.
"Congress must now do a Covid Relief Bill. Needs Democrats support. Make it big and focused. Get it done!" Trump tweeted Saturday morning.
Some context: On Thursday, Senate Majority Leader Mitch McConnell continued to reject the call from Democrats for a big coronavirus stimulus package, saying, "that's not a place I think we're willing to go" and reiterated his push for a bill that's "highly targeted at what the residual problems are."
House Speaker Nancy Pelosi and Senate Minority Leader Chuck Schumer signaled during a news conference earlier on Thursday they're not willing to change their call for a large coronavirus package even as efforts to negotiate remain stalled.
Read the tweet:
3 hr 8 min ago
Roughly 20% of ballots have been counted in first full day of Georgia recount
From CNN's Jason Morris
Approximately 20% of ballots have been counted on the first full day of recounting in Georgia, according to Secretary of State Brad Raffensperger.
"The first full day of counting in the full hand tallying audit went smoothly. Over 1.1 million ballots were hand counted across the state," Raffensperger said. "This constitutes approximately 20% of ballots. As with any new process there were some questions and we are aware of some errors made by individual counties. We are aware of one county who mistakenly thought they could hand sort and then use machines to then count the sorted stacks. That is incorrect and not allowed in this process. They will have to recount those batches by hand."
Approximately 50 counties completed their work yesterday, according to the Georgia Secretary of State's office.
3 hr 11 min ago
Trump had a bad Friday in court with his election cases
From CNN's Katelyn Polantz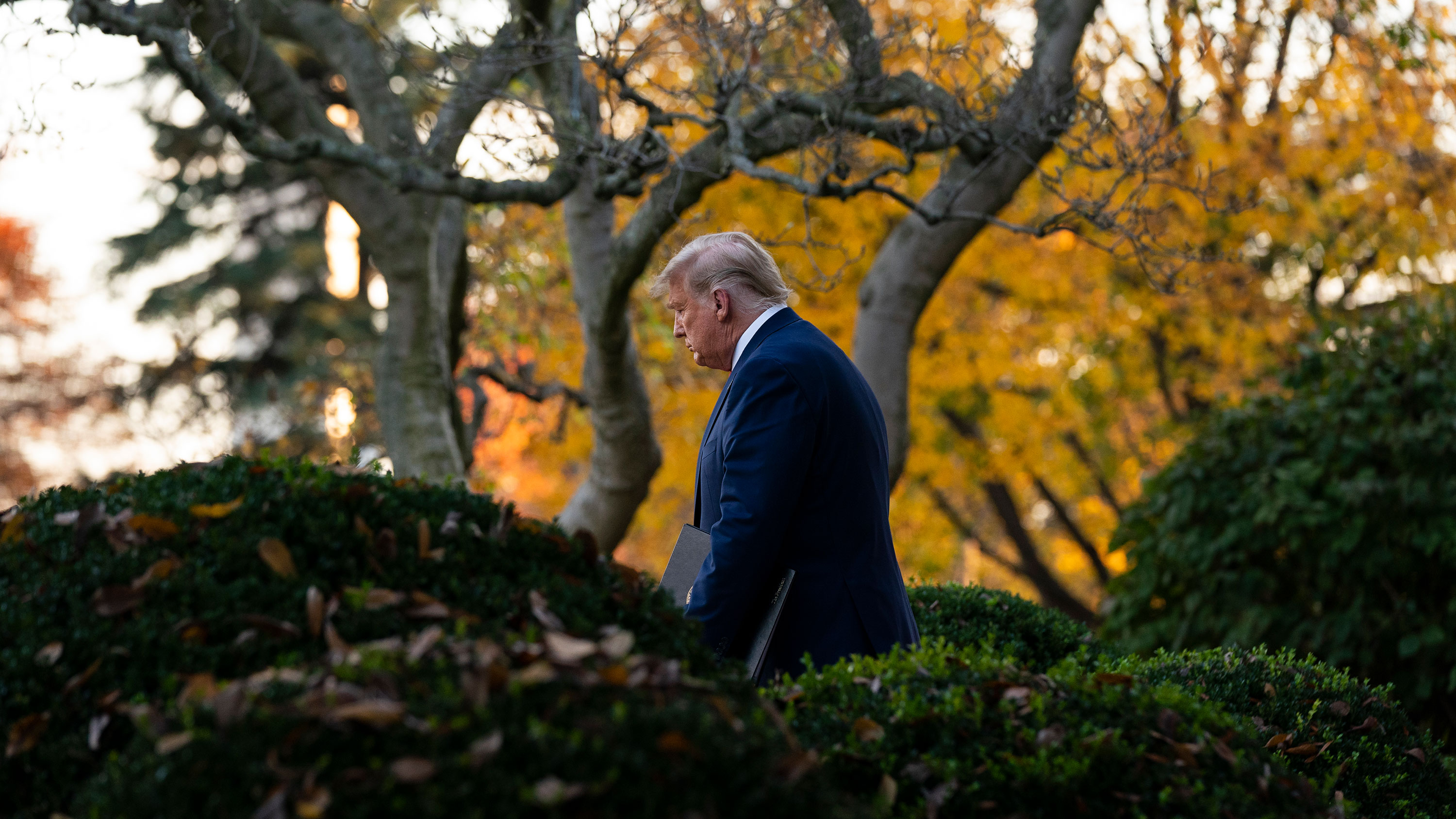 Legal experts have been saying for a week now that President Donald Trump's court cases to throw out ballots and turn around his election loss were bound to fail.
Throughout Friday, the failures piled up.
in one day, nine cases meant to attack President-elect Joe Biden's win in key states were denied or dropped, adding up to a brutal series of losses for the President, who's already lost and refuses to let go.
Many of the cases are built upon a foundational idea that absentee voting and slight mismanagement of elections invite widespread fraud, which is not proven and state leaders have overwhelming said did not happen in 2020.
In court on Friday:
Read more here.
3 hr 11 min ago
Why Trump is filing so many flimsy lawsuits in battleground states
From CNN's Katelyn Polantz and Kara Scannell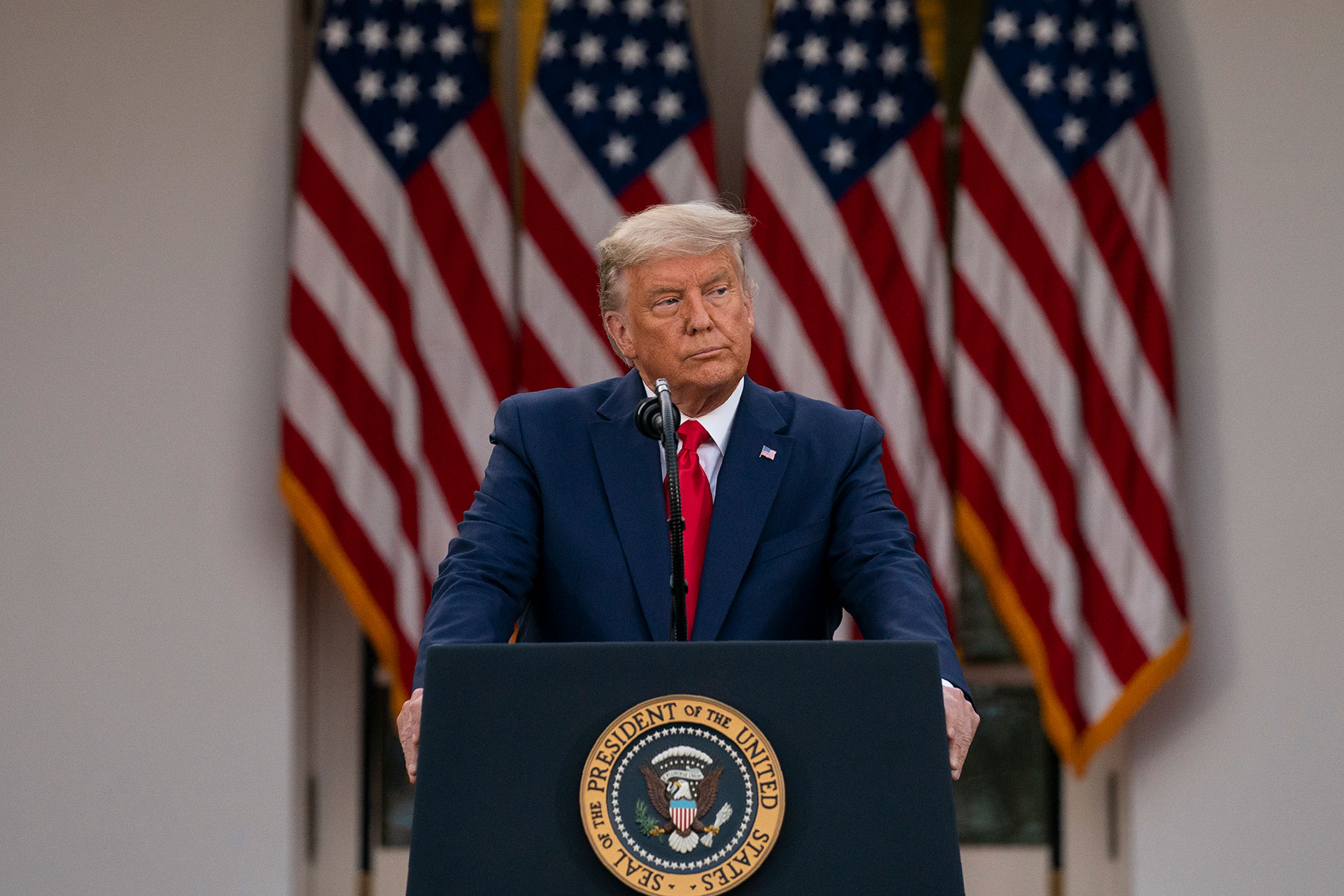 The Trump campaign is moving from state to state to try to overturn President-elect Joe Biden's win. Mounting a series of increasingly wild legal maneuvers, without credible claims, that face astronomical odds and carry little precedent.
Lawsuits in Pennsylvania, Michigan and Arizona are now attempting to advance a smattering of accusations and legal theories, some based upon vague and unsupported allegations of fraud, or complaints of minor ballot processing access, as a way to prevent state officials from certifying the popular vote results, which currently all favor Biden.
"As the Trump campaign has come forward with its legal arguments, they haven't really produced any facts or legal theory that's stronger than when they started," election lawyer and CNN analyst Rick Hasen said.   
President Trump's campaign strategy increasingly appears to be to cast enough doubt over vote counts so it can find judges to block states from certifying the choice its voters made, according to elections experts, including longtime Republican lawyer-turned-CNN analyst Ben Ginsberg.
The Electoral College doesn't formally select the president until Dec. 14, with a key deadline of Dec. 8.
If that worked, in theory, it could then open the path for state legislatures — especially the Republicans in power in Michigan and Pennsylvania — to argue they should make their own choice for their Electoral College slate, handing Trump a victory that goes against Biden's win in more than one state. But it couldn't come close to giving Trump the electoral win without lots of help. 
Both liberal and conservative legal experts say the theoretical approach Trump appears to be trying is extremely unlikely. Even longtime GOP strategist Karl Rove wrote in The Wall Street Journal Wednesday night that Biden's win wouldn't be overturned.
"To win, Mr. Trump must prove systemic fraud, with illegal votes in the tens of thousands. There is no evidence of that so far. Unless some emerges quickly, the president's chances in court will decline precipitously when states start certifying results," wrote Rove, who is long considered a mastermind of political maneuvering during the presidency of George W. Bush.
Lawyers for the Biden campaign have called the Trump campaign lawsuits theater, and nothing more. 
Read the full story here.