1 min ago
CNN Projection: Biden wins Georgia
President-elect Joe Biden will win Georgia, CNN projects.
There are 16 electoral votes at stake in Georgia, bringing the final electoral tally to 306 for Biden.
While Georgia's electoral votes add to Biden's total, CNN on Saturday projected Biden would win the election after the former vice president surpassed the 270 electoral votes needed to win the election.
Watch CNN's David Chalian report:
6 min ago
CNN Projection: Trump wins North Carolina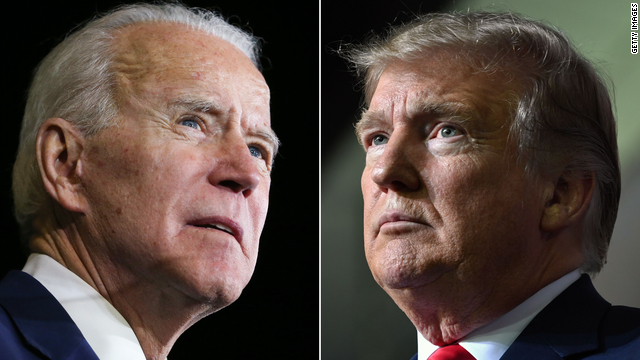 President Trump will win North Carolina, CNN projects.
There are 15 electoral votes at stake in North Carolina, bringing the final electoral tally to 306 for President-elect Joe Biden and 232 for Trump.
Who won in 2016: President Trump carried the state and won the general election.
24 min ago
Biden-Harris team isn't interested in a "food fight" with administrator tasked with transition
From CNN's Sarah Mucha
On a press call with reporters, Biden-Harris transition officials indicated that no new personnel announcements will be made over the weekend as Biden will be spending time with his family.
He is currently in Rehoboth Beach and is expected to stay there until Saturday evening.
Transition officials Jen Psaki and Yohannes Abraham led the call. 
They discussed Trump's firing of Defense Secretary Mark Esper and other concerns regarding the ascertainment process.
About ascertainment: All eyes are on Trump-appointed General Services Administration administrator Emily W. Murphy to recognize Biden as the president-elect and release funds to the Biden transition team through a process called ascertainment. You can read more on the process here.
Biden officials noted that they are not interested in a "food fight" with the administrator, but still have not taken any options, including legal action, off the table.  
"We're not interested in having a food fight with the GSA administrator or anyone," said Psaki. "We just want to get access to intelligence information, to threat assessments, to the ongoing work on Covid, so that we can prepare to govern." 
Psaki called President Trump's firing of Esper and other changes around the Pentagon a "concern," adding there shouldn't be politicization of the military. She stressed again that until there's ascertainment, there won't be official engagement between personnel – members of the agency review teams – and national security agencies with current officials. 
"Of course it's of concern to see the upheaval, it should be of concern to anybody because there shouldn't be a politicization of the military," she said. 
The transition pointed to the regular legal contact that they've had with nonpartisan transition experts. They argued that each day that goes on without ascertainment is detrimental to national security because Biden is not receiving "real-time" updates. 
"We've been in regular contact with federal career officials who are tasked with administering transitions who are nonpartisan career experts on transitions, including GSA," said Abraham. "There have been regular meetings of something called the Agency Transition Directors Council, which many of you are familiar with, that is comprised of representatives from the various federal agencies who are tasked with the nuts and bolts of executing on a transition." 
They announced they will be launching a feature in the upcoming days on the transition website BuildBackBetter.com, that will encourage Americans to apply for roles in the Biden-Harris administration. As Biden made clear throughout his campaign, he hopes to build an administration that "looks like America," and they expressed they will be looking for "diverse experienced talent from across the country." 
45 min ago
Michigan judge rejects attempt to block certification of Biden win in Detroit
From CNN's Jessica Schneider, Katelyn Polantz, and Annie Grayer
A Michigan judge has rejected an attempt by two poll challengers to block the certification of a Biden win in Detroit, which helped carry his victory in the state.
The judge also denied the request for an audit of the election, after two poll watchers sued for it.
The case has been among a series of attempts by Republicans to delay President-elect Joe Biden's win in key states, and hand an Electoral College victory to President Trump by blocking or overriding popular vote results.
In his opinion, Chief Judge Timothy Kenny said, 
"it would be an unprecedented exercise of judicial activism for this Court to stop the certification process of the Wayne County Board of Canvassers."
Attorney David Fink, representing Detroit, explained to the judge at Wednesday's hearing that blocking the finalization of Michigan's votes would either knock the state out of the Electoral College, kicking the selection of the president to the US House of Representatives, or would allow the Republican-held state legislature to try to seat its own slate of electors. 
Earlier this month, Judge Kenny also denied a request in a similar lawsuit to stop the certification of election results in Detroit, noting there was no evidence that oversight procedures had not been followed.
CNN has projected Biden as the winner of the state by almost 3% over Trump, with nearly a 150,000 vote lead.
The Trump campaign has a separate lawsuit open in federal court that makes a similar attempt to slow down the certification of the state's vote for Biden. That case is in its earliest stage.
56 min ago
Trump will speak publicly for the first time in more than a week
From CNN's Jason Hoffman
President Trump will deliver an update on Operation Warp Speed from the Rose Garden at 4 p.m. ET.
This will be the first time the President has spoken publicly since CNN and other networks projected on Saturday that Joe Biden would win the presidency.
Trump last spoke publicly on Nov. 5, when he baselessly claimed the presidency was being stolen from underneath him.
1 hr 15 min ago
Kayleigh McEnany claims Trump "will win," despite election being called for Joe Biden
From CNN's Betsy Klein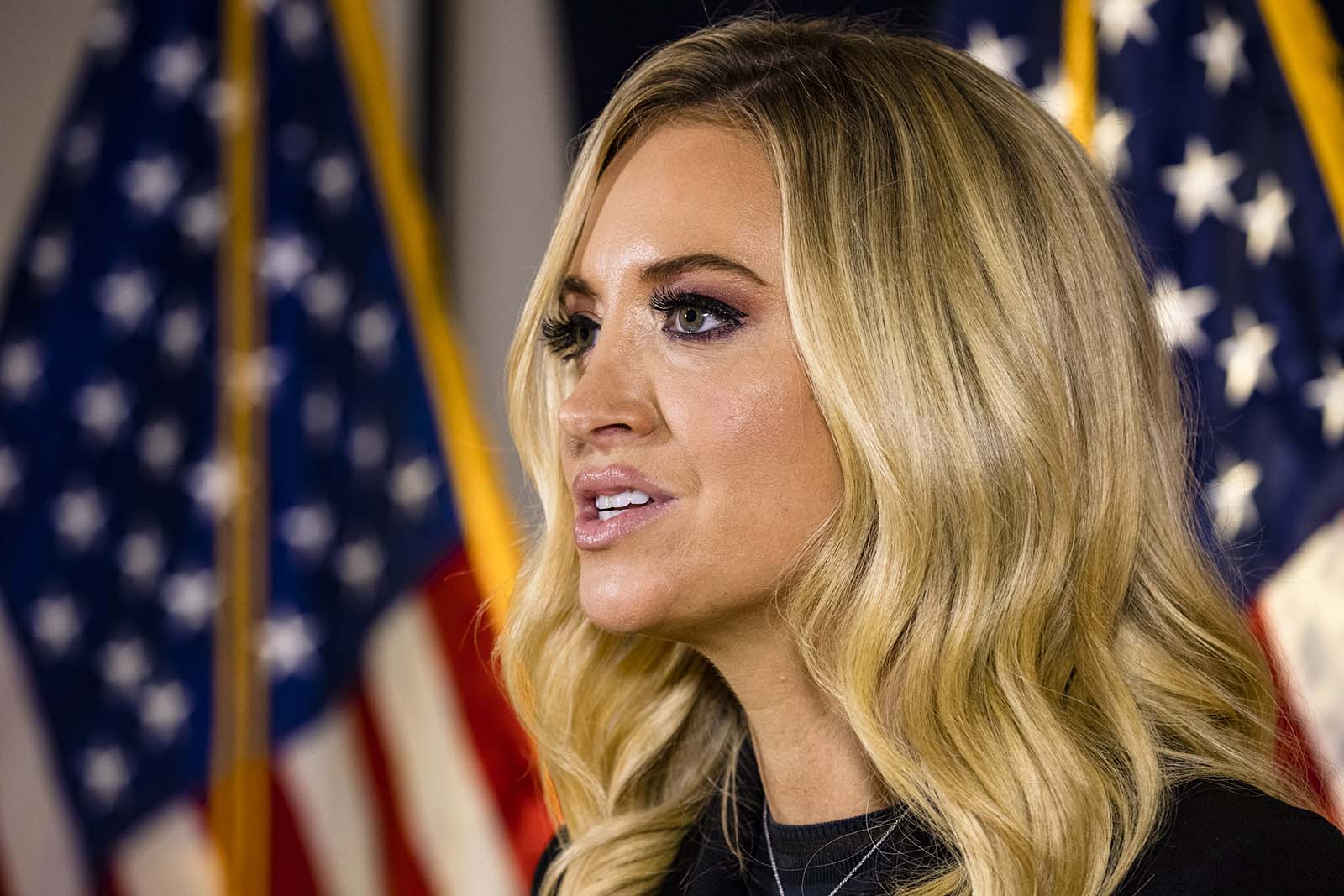 White House press secretary Kayleigh McEnany made another outrageous TV appearance where she repeatedly referenced baseless claims of election fraud and claimed President Trump will win the election that has already been decided for his opponent. 
Remember: There is no evidence of widespread fraud. In fact, a group of national, state, and private election officials called Nov. 3 the "most secure" election in American history.
McEnany was pressed on whether she could definitively say Trump will attend inauguration. She could not. 
"You know that's many, that's many steps away here, we're talking January, and President Trump believes he will be President Trump, have a second term, litigation is the first step, many steps away from that," she said on Fox Business.  
Host Stuart Varney responded that it would sound "a lot like sour grapes" if he did not. 
"I think the President will attend his own inauguration he would have to be there in fact," McEnany said. 
A skeptical Varney pressed McEnany – "You really think you can turn this around?' to which McEnany replied, "Absolutely."
She also said she absolutely believes that when every legal vote is counted, "President Trump will win."
Asked about a headline that suggested Trump may accept results but never concede, she said, "Yeah, the President's just not even at that point yet. He's pursuing this litigation," going on to repeat falsehoods.
Though she did not appear to be live from campaign headquarters, McEnany was not appearing in her capacity as the taxpayer-paid press secretary but as a "Trump 2020 senior adviser."
Major new organizations, including CNN, on Saturday projected Biden will win the presidential election. President Trump has not yet conceded to Biden.
1 hr 56 min ago
Trump campaign drops Arizona lawsuit acknowledging it's moot
From CNN's Kara Scannell
Lawyers for the Trump campaign dropped its lawsuit seeking a review of all ballots cast on Election Day after finding that the margin of victory for the presidential contest in Arizona could not be overcome.
"Since the close of yesterday's hearing, the tabulation of votes statewide has rendered unnecessary a judicial ruling as to the presidential electors," the Trump campaign wrote in a filing. It said it did want the judge to rule on their requests to review votes for two down-ballot races.  
The Trump campaign filed the lawsuit on Saturday alleging some voters were confused on Election Day and feared that their ballots were not counted if the vote tabulation machines classified their ballots as overvotes. They were seeking a hand review of any ballots flagged by the machine as "overvotes" alleging it could result in thousands of votes for President Trump. 
During a six-hour hearing yesterday a lawyer for the Trump campaign walked back its request, telling the judge that it would only seek a review of vote counts if the number of so-called overvotes exceeded the margin of victory.
The judge reserved decision. Lawyers for Maricopa County and the Secretary of State said 191 ballots were flagged by the machines as possible overvotes for the presidential race. 
CNN projected Thursday that Joe Biden won Arizona. He has a vote margin of more than 11,000 votes over Trump.
Lawyers for the Maricopa County and Secretary of State filed papers on Friday noting that the latest ballot counts "moots" the Trump campaign's claim. It reported that the difference in votes between Biden and Trump is 11,414 votes with 10,315 ballots remaining. The total number of votes flagged as possible overvotes remained at 191.
2 hr 20 min ago
Trump campaign eliminates "voter fraud" hotline after it's flooded with prank calls
From CNN's Kaitlan Collins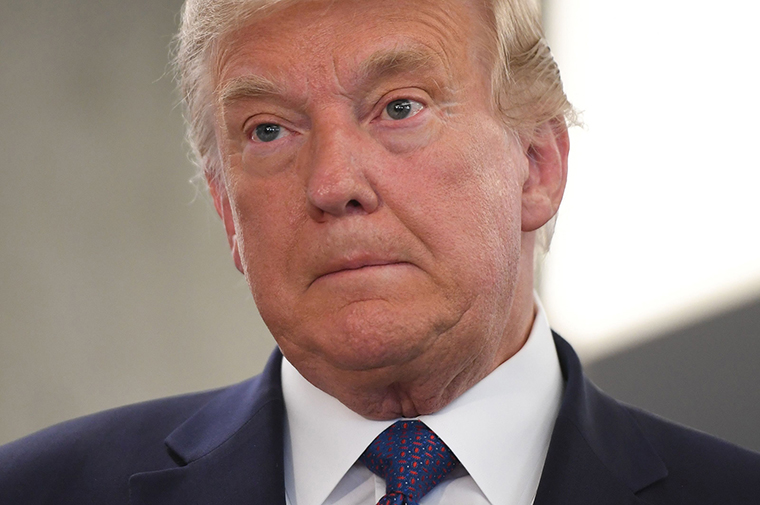 President Trump's campaign has ended a "voter fraud" hotline it established last week so people could report alleged instances of fraud after it was flooded with prank calls. 
The campaign went as far as to set up an entire conference room that was dedicated to the hotline where staff took calls, but sources said it was mostly spam or calls from people mocking the hotline, given the number was posted online.
It's now been changed to a website where people can submit instances of alleged fraud via a web form, a campaign official says. 
Remember: There has been no evidence of widespread voting fraud despite Trump's claims. The President has launched a series of legal challenges to the results and has not yet conceded to President-elect Joe Biden, despite the fact that major new organizations, including CNN, last week projected Biden will win the election.
2 hr 23 min ago
Pelosi doesn't take responsibility for loss of House seats
From CNN's Clare Foran, Daniella Diaz, Sarah Fortinsky and Manu Raju
House Speaker Nancy Pelosi refused to take responsibility for the loss of House seats Democrats suffered in the 2020 elections.
"I take credit for winning the majority," she defiantly told CNN's Manu Raju at her press conference today. 
Asked how the smaller majority of Democrats in the House affects her approach, and if she will need to compromise, she replied, "No, not at all. We have a President of the United States."
She later added,
"Our leverage and our power is greatly enhanced by having a Democratic President in the White House."
But Pelosi did say she spent most of the weekend listening to the concerns of candidates who did not win their races, and that there's a need for "a deep dive" to further understand the election results for Democrats.
"I have pages, in fact, books on how they saw what happened in their districts, and how they see how to go forward. And it is clear that a number of the people who, there are certain issues that may have worked one place or another. But we have to have a deep dive. We have to really have the data. So all of them gave me their view for the moment and said, when we get more data, we'll have a clearer picture," she said. 
Pelosi said she and Senate Democratic Leader Chuck Schumer spoke to President-elect Joe Biden yesterday "about the intensifying pandemic, and the economic crisis accompanying it, and about the urgent need for Congress to pass a bipartisan bill in the lame duck session."
She argued that the longer Republicans refuse to accept the results of the presidential election, the more difficult it will be to address the coronavirus pandemic.
"The election is over. Joe Biden is the president-elect," Pelosi said."The longer the Republicans keep up the charade, the further out of control the Covid crisis will spiral."