1 min ago
Georgia election official: "When the margins are this tight, everything matters"
From CNN's Tina Burnside
Georgia's Voting Implementation Manager Gabriel Sterling said during a news conference Monday that he recognizes that every election is imperfect but reassured the public that the system counted every ballot properly and there will be an audit to prove it. 
Sterling said he knows they are going to find people that illegally voted, double voted or didn't have the qualifications to register to vote in the state of Georgia.
However, Sterling said it is unlikely they will find 10,353 ballots that fall under these categories. 
President-elect Joe Biden, who defeated President Trump for the presidency after a win in the battleground state of Pennsylvania, is leading in the Georgia presidential race by more than 10,000 votes though CNN has not projected a winner in the state. 
Sterling said they anticipate a recount request from Trump. 
36 min ago
Susan Collins becomes the third Republican senator to acknowledge Biden's victory
From CNN's Ted Barrett
Sen. Susan Collins, a Republican from Maine, congratulated President-elect Joe Biden in a new statement released Monday, and urged patience as the election process plays out.
"I would offer my congratulations to President-elect Biden on his apparent victory – he loves this country, and I wish him every success. Presidential transitions are important, and the President-elect and the Vice-President-elect should be given every opportunity to ensure that they are ready to govern on January 20th," Collins said in a statement.
More context: She is the third Republican senator to acknowledge the President-elect's victory. Utah Republican Sen. Mitt Romney has vocally congratulated the Biden-Harris ticket, and Sen. Lisa Murkowski also released a statement this weekend congratulating them. 
42 min ago
Canadian Prime Minister Trudeau says he spoke with Biden today
From CNN's Arlette Saenz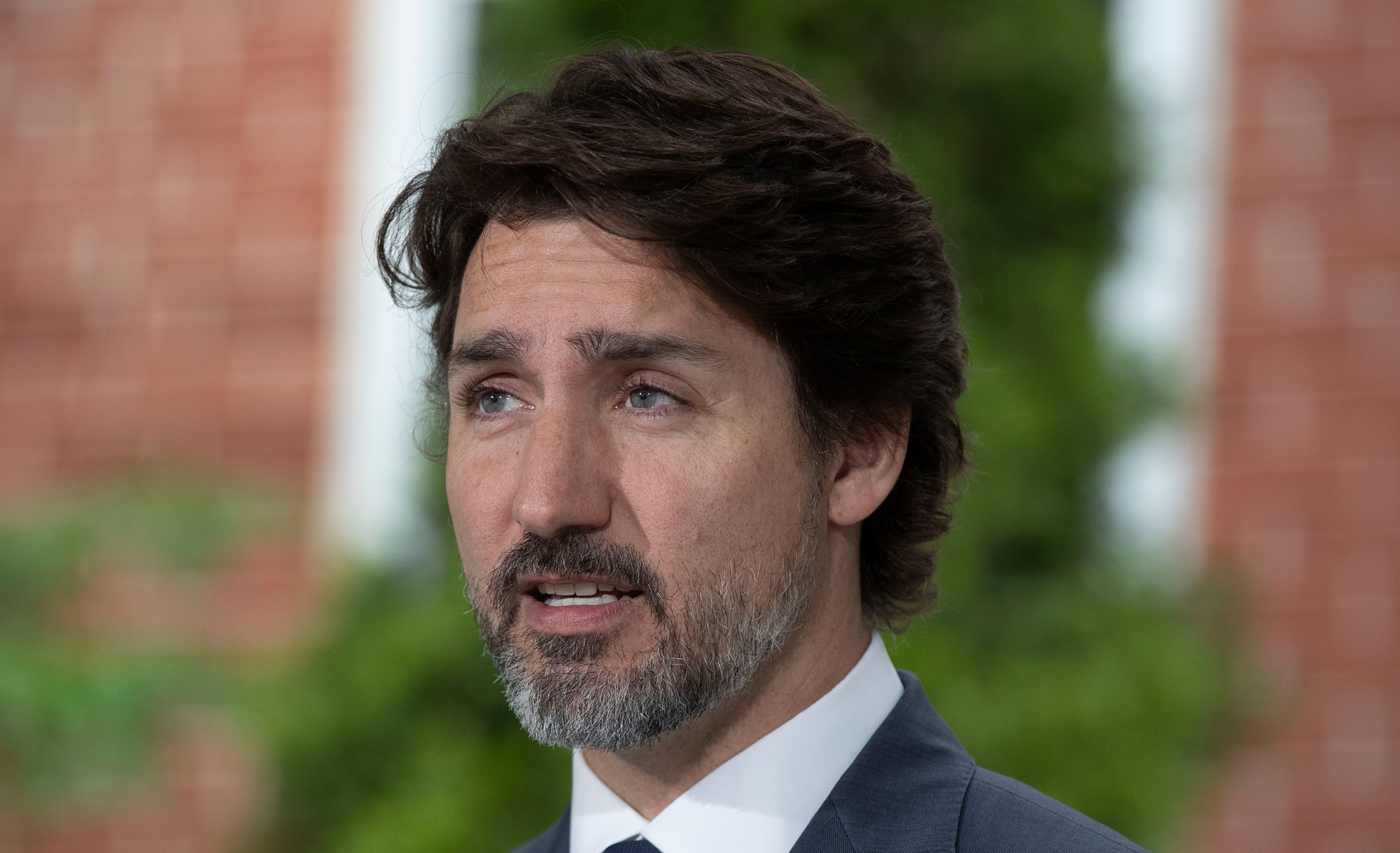 Canadian Prime Minister Justin Trudeau tweeted a photo Monday and said he had congratulated US President-elect Joe Biden on his election win. 
"I just spoke with @JoeBiden, and congratulated him again on his election. We've worked with each other before, and we're ready to pick up on that work and tackle the challenges and opportunities facing our two countries – including climate change and COVID-19," Trudeau tweeted. 
"We talked about those specific challenges today, as well as trade, energy, NATO, anti-Black racism, and China's arbitrary detention of Michael Kovrig and Michael Spavor. On these and other issues, President-elect @JoeBiden and I agreed to keep in touch and work closely together," the prime minister continued in a following tweet.
See his tweet:
1 hr 6 min ago
Arizona governor says there are 75,000 to 80,000 votes left to count
From CNN's Konstantin Toropin
Arizona still has between 75,000 and 80,000 ballots left to count, Gov. Doug Ducey said in a statement today.
"Our expectation is that we finish counting," the Republican governor said.
"Making it easy to vote and hard to cheat has also resulted in time consuming efforts to ensure the integrity of our elections," Ducey said.
The governor did not say when the vote count would be completed.
Ducey also noted that "the President, just like any other candidate, has the right to all available legal challenges and remedies, and we are confident they will be properly adjudicated."
46 min ago
Firing of Esper to some large extent throws the system into turmoil
On-air analysis from CNN's Barbara Starr / Written by CNN's Maureen Chowdhury
The sudden firing of Defense Secretary Mark Esper "to some large extent" throws the system into turmoil, CNN's Pentagon correspondent Barbara Starr said.
"This really is, at least at this minute, a shockwave through the Pentagon. Everybody knew Esper was on the outs with the President, but there was this sense, if you will, that he could make it through the end of the administration," Starr told CNN's Brianna Keilar.
Starr said there are a number of things at the Pentagon that are "exceptionally critical" like President Trump's insistence of withdrawing troops from Afghanistan by Christmas, despite military commanders telling the President that it's too optimistic due to a high level of violence. The same goes for troops in Syria, Iraq and special forces across Africa.
"What will happen with the troops? Is the President simply going to issue an edict, he wants everybody to come home? That would throw things into significant disarray because the US military wants to have an enduring presence overseas, extend US influence with allies and keep a sharp watch on adversaries," Starr explained.
Esper was also scheduled to travel to Europe next week to talk about troop withdrawal from Germany and a revised US military presence on the continent, now it's unclear if that will happen with the new acting secretary of defense, Starr said.
Starr also noted that the firing of Esper leaves Gen. Mark Milley, chairman of the Joint Chiefs of Staff, in the "hot seat."
"Milley's now the guy the President will ultimately turn to for military advice and will he be able to convince the President, you know, not to have a period of turmoil in national security" approximately 70 days out from inauguration?
CNN's Barbara Starr reports:
1 hr 10 min ago
DC mayor: Biden's victory is a "fresh start for the country"
From CNN's Ali Main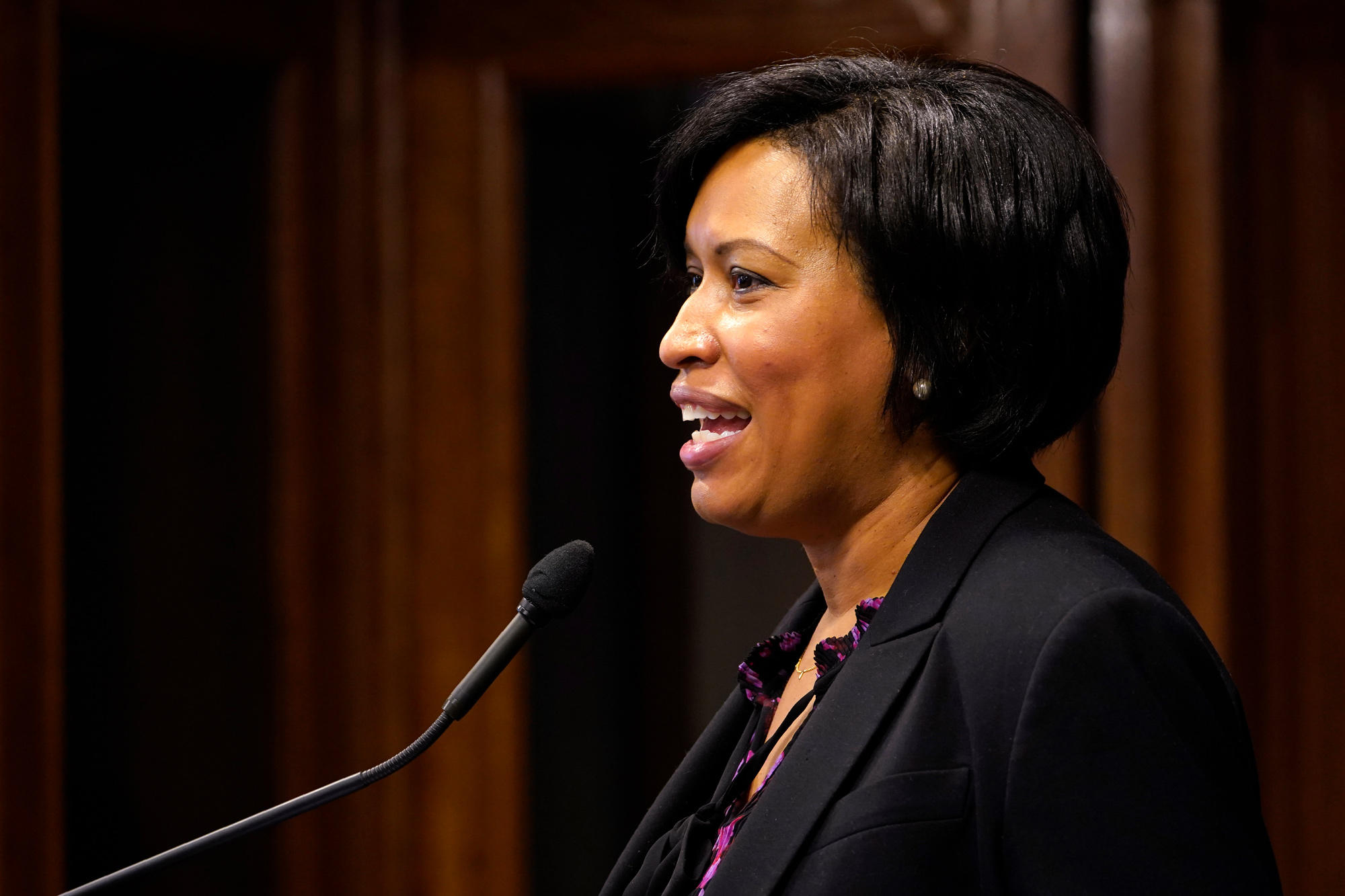 Washington, DC, Mayor Muriel Bowser congratulated President-elect Joe Biden and Vice President-elect Kamala Harris for their projected victory, welcoming each of them back to the District under their new roles.
"We are all excited to welcome this president who will support DC values, including statehood for Washington," Bowser told reporters on Monday, adding that the District is "rejoicing" over the news.
Reflecting on her experience serving as mayor with Donald Trump in the White House, Bowser called Biden's election a "fresh start for the country," but noted her government is committed to working with whoever is President.
"The President of the United States is our neighbor, and while they're here, I'm their mayor," she said. 
The mayor said that in recent years, the federal government has "slighted" the District on security costs and that her office is going to try to get the Trump administration to "do the right thing" in its final weeks.
Pressed on whether she had concern about large groups of people traveling to the District for Biden's inauguration in January, especially now that 42 states are on DC's high-risk list, Bowser would only say that she has been involved with early planning phases with the federal government for the ceremony, as she's previously noted.
Bowser told reporters that she has "offered [her] congratulations" to Biden and Harris and that she had visited Wilmington, Delaware, on Saturday, the day the President-elect and Vice President-elect celebrated their projected win with family members and supporters.
In Delaware, the mayor spoke with members of the Biden team, she said, adding that she'll be in touch with the transition team when the time is right.
1 hr 13 min ago
Pence addresses all-staff meeting
From CNN's Betsy Klein and Kaitlan Collins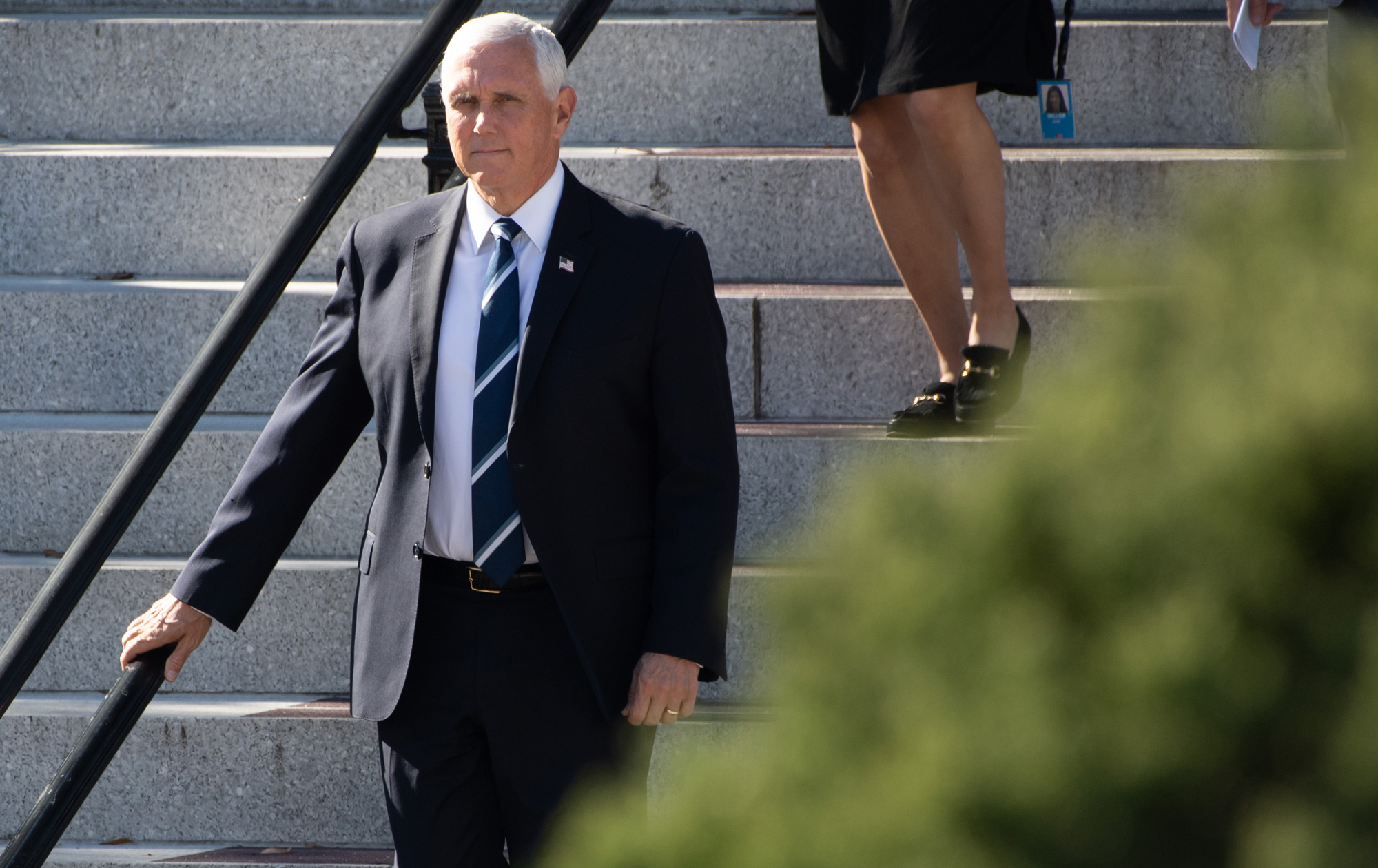 Vice President Mike Pence addressed his staff at a meeting on Monday afternoon, his communications director Katie Miller told the pool.
Pence was seen walking down the steps of the Eisenhower Executive Office Building toward the West Wing at 12:51 p.m. ET. 
Earlier: CNN reported that President Trump's top campaign officials summoned all staffers for a meeting this morning at the Trump campaign headquarters, according to a source. 
Campaign manager Bill Stepien and his deputy Justin Clark were telling aides that Trump is "still in this fight" while claiming the election isn't over yet — even as Joe Biden is currently moving forward with his transition. 
Attorneys were present.
51 min ago
President Trump fires Secretary of Defense Mark Esper
From CNN's Betsy Klein, Nicole Gaouette, Barbara Starr, Ryan Browne and Jake Tapper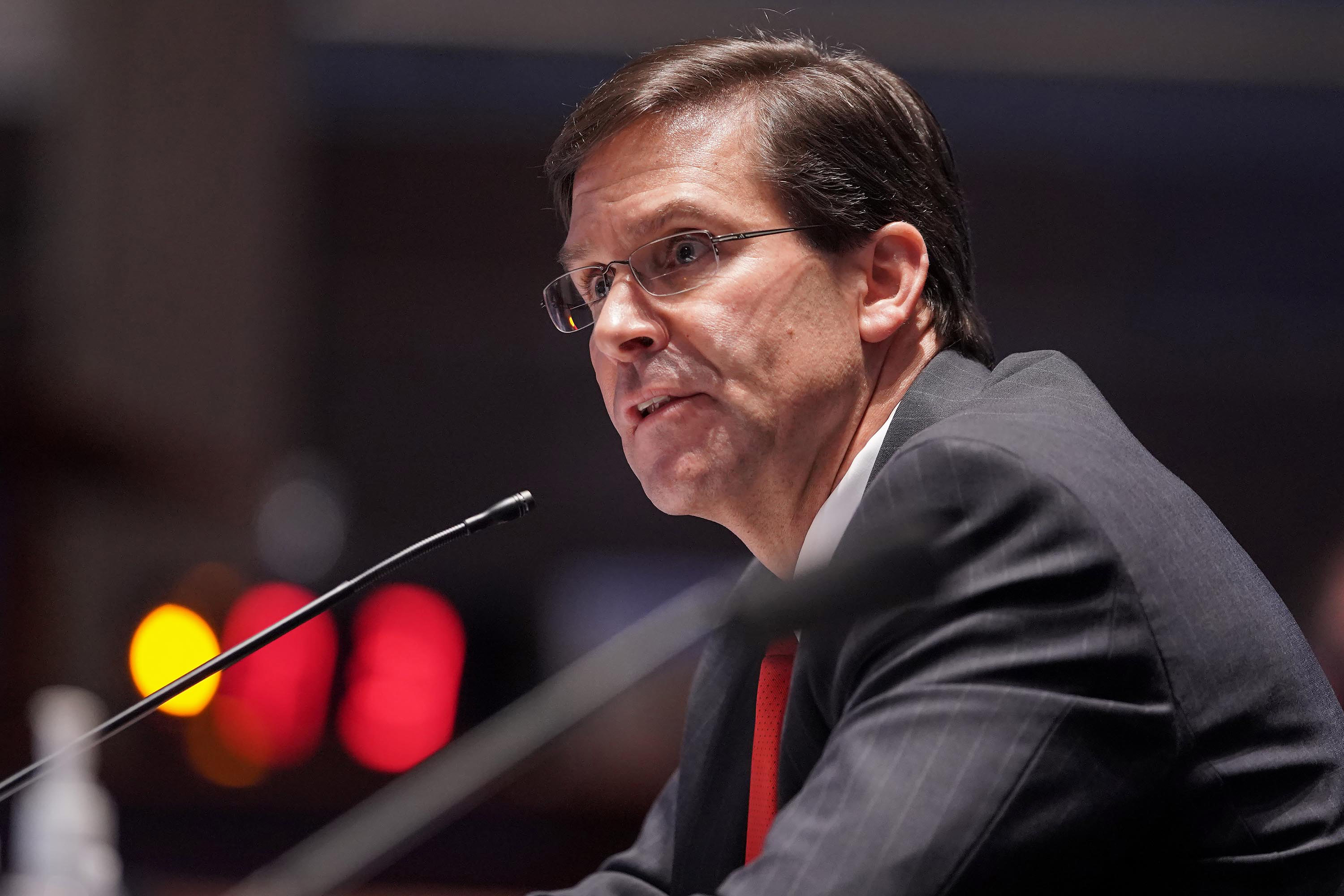 President Donald Trump announced on Twitter Monday that he had fired Secretary of Defense Mark Esper, and that Christopher Miller would become acting secretary "effective immediately."
Esper's increasingly tense relationship with Trump led him to prepare a letter of resignation weeks ago, an attempt to fashion a graceful exit in the widely expected event that the President decided to fire him, several defense sources, including one senior defense official, told CNN.
Esper had been on shaky ground with the White House for months, a rift that deepened after he said in June that he did not support using active-duty troops to quell the large-scale protests across the United States triggered by the death of George Floyd at the hands of police. He also said military forces should be used in a law enforcement role only as a last resort.
According to a senior administration official, John McEntee, director of the White House Presidential Personnel Office, is spreading the word throughout the administration that if he hears of anyone looking for another job, they will be fired. The news is dismaying to many members of the Trump administration who worry especially about young staffers who will soon need other sources of income given the fact that Trump lost the election. 
The White House declined to comment on personnel matters. 
Here's the tweet: 
Read more here.
1 hr 42 min ago
Top business lobbying group calls for end to campaigning: "Now is the time for governing"
From CNN's Cristina Alesci
The biggest business lobbying group in the nation on Monday said the time for campaigning has come to an end.
"Now is the time for governing," said the US Chamber of Commerce's head of policy Neil Bradley in a call with reporters on Monday. "There are no shortage of issues that demand the attention of the incoming administration and Congress. It begins with confronting the coronavirus epidemic."
Bradley then emphasized the need for more stimulus due to the so-called "K-shaped" recovery. 
In other words, the economic bounce-back is bifurcated, with the wealthiest Americans quickly rebounding while the middle- and lower-income set are not. Bradley said stimulus should focus on helping those "who will be the last to recover from this pandemic-induced recession."
"We still have a long way to go," Bradley said. "At the current pace of hiring, our calculations show it would take until February of 2022 to restore all of the jobs that have been lost since February of this year. That's obviously way too long."
Bradley added that there's no time to waste on a phase four package, and that US Chamber is bullish on a divided Congress coming together to get it done.
"We were very pleased to see Leader McConnell last week indicate his desire to complete a phase four bill before the end of the year," Bradley said.