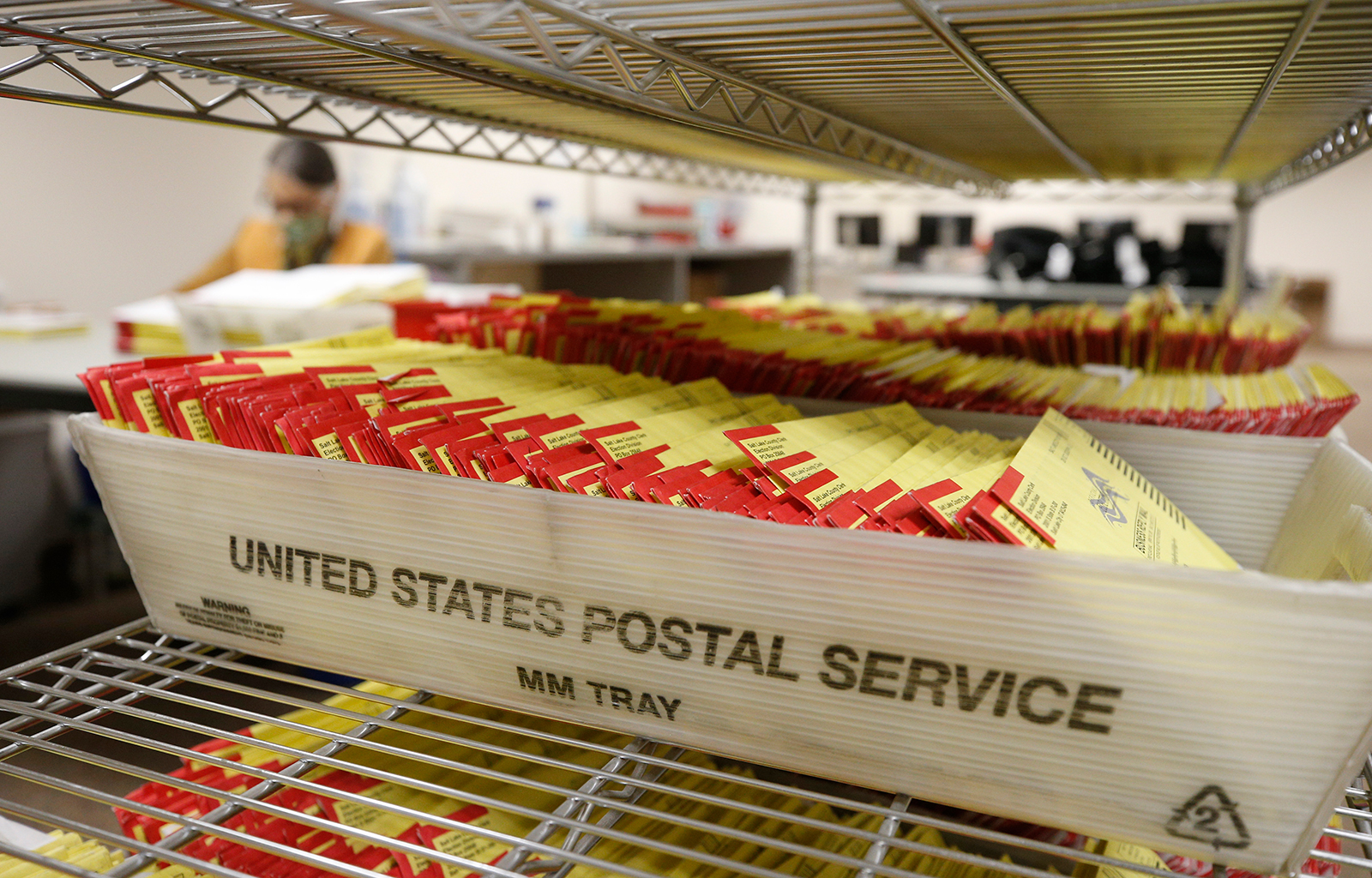 The processing score for ballots, both inbound and outbound, is showing mixed results according to data submitted by the USPS to a federal court as part of a new preliminary injunction.
USPS defines processing scores as, "the time between its first and last processing operations." A higher score means that a higher percentage of ballots are travelling through the system on-time, as expected.
According to the data, outbound ballots — heading to voters — are seeing a drop in their on-time processing nationwide. On Tuesday, USPS reported the processing score is at 88.95%, down from 95.20% on Monday and 94.07% on Friday.
Inbound ballots — heading to election officials — have seen an uptick in its nationwide on-time processing score. On Tuesday, USPS reported they were at 95.05%, up from 93.39% on Monday and 94.73% from Friday.
Although the dataset is the most precise indicator available for tracking the movement of ballots within the USPS system, the Postal Service cautions in its court filing that the data doesn't provide the full picture. That's because not all ballots use the intelligent mail barcodes that helps track ballots.
More data: The on-time processing score for first-class mail, which election mail is shipped at, dropped significantly — 18.75% — on Tuesday. The processing score was at 88.56% on Monday and 86.17% on Friday.
The USPS argued that the data is not an indicative of its on-time delivery performance though, saying, "does not produce accurate, reliable information, as it is incomplete, subject to change, and overall, is not an accurate representation of the Postal Service's performance."