1 min ago
USPS announces "extraordinary measures" to deliver ballots on time
From CNN's Paul P. Murphy and Marshall Cohen
The US Postal Service released a fact sheet on Friday detailing several "extraordinary measures" that the agency says it is undertaking to make sure mail-in ballots are delivered in time to get counted.
USPS says it will:
Collect mail on Sunday for some routes (There is typically no Sunday collection). This is in addition to approving overtime hours, including some people doing maxed-out 12-hour shifts.
Have early collections on Monday and Tuesday, and will deliver those ballots to election offices on the same day. Local carriers will also check for outgoing mail at "every residential mailbox."
Create special lines at post offices, including drive-thru options, for people who want their ballot postmarked and mailed. This means people with ballots will be prioritized.
Facilitate after-hours "handoffs" of ballots to election offices. These handoffs will occur after the post office closes for the day but before the polls close, so ballots can still be counted.
Try to intercept any ballots with misprinted barcodes that determine where the mail is funneled through the USPS system. If these issues are caught early, it would speed up processing times.
23 min ago
Harris applauds Texans for early voting numbers, but tells them "this is no time to let up on the pedal"
From CNN's Jasmine Wright and Lauren Koenig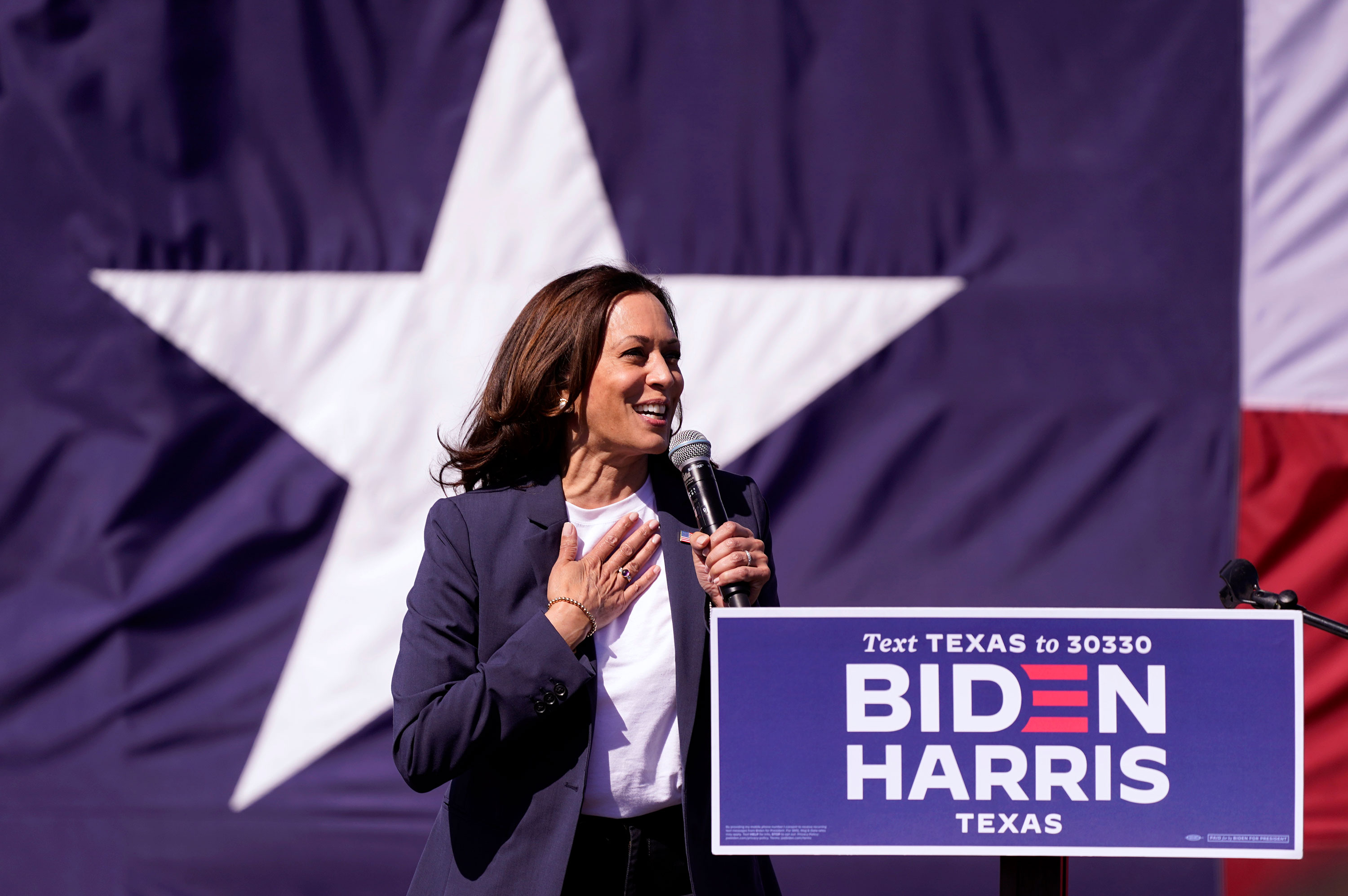 Democratic vice presidential nominee Kamala Harris gave her usual stump speech in Fort Worth, Texas, Friday. She addressed a crowd seated in white chairs that were set far apart and appear to have been provided by the campaign.
"Today is the last day of early voting in Texas, and you all have been doing your thing!" she told the crowd. "What did I hear, what is it, nine million people have voted so far, early voting in Texas! Nine million?!"
Harris reminded voters to continue their enthusiasm through Election Day. "Now we know this is no time to let up on the pedal though, right?"
Harris continued, saying, "people are committed, and so today is the last day of early voting in Texas, we want to make sure that we see it through, and then let's make sure that on election day, everybody we know has made sure that their voice, their powerful voice, is represented in this election through their vote"
Toward the end of her remarks, the senator gave voters another reason to consider the Biden-Harris ticket.
"Everything is at stake. Like let's think about where we are, we talked about it in terms of these crises, let's talk about it in terms of these 545 babies who right now have been orphaned because of a failure of the United States government to reunify them with their parents! Let's talk about a nation under this administration that had a policy of separating children from their parents at the border!"
Earlier today: Texas surpassed the state's total turnout from the 2016 general election with one more day of in-person early voting remaining Friday ahead of Election Day. Over 9 million people have voted early in the state.
Texans cast 8.96 million ballots in the 2016 presidential election, according to the Texas secretary of state's website.
The high turnout this election so far accounts for more than half — about 53% — of registered voters in the Lone Star State. The number of total registered voters has grown 12% since 2016 — almost 1.9 million people.
40 min ago
Trump wraps first rally of the day
From CNN's Jason Hoffman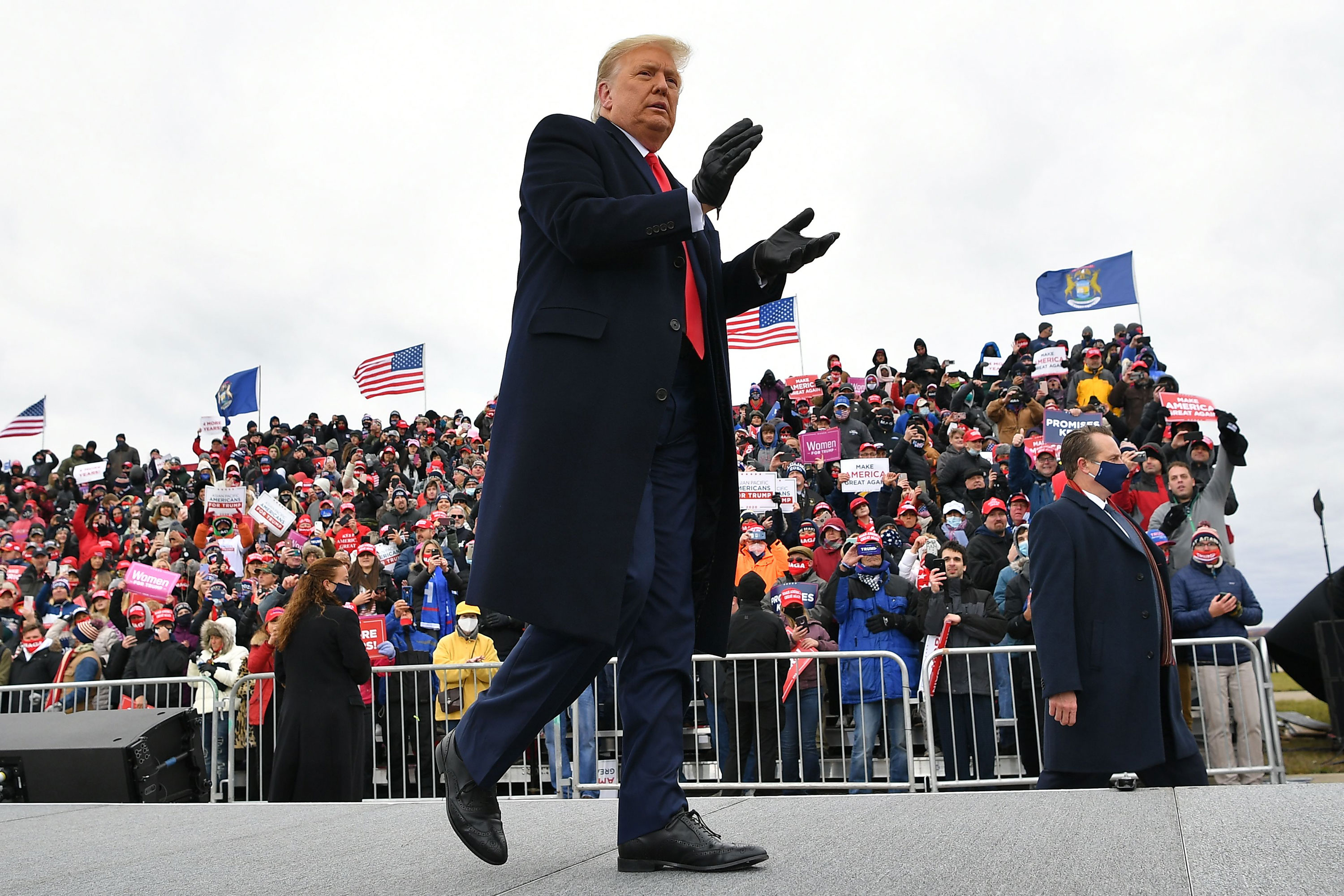 President Trump wrapped his first rally of the day in Waterford Township, Michigan, after 67 minutes, sticking largely to his standard stump speech.
The President will now fly from Michigan to Green Bay, Wisconsin, for rally number two set to take place at 3:30 p.m. ET. His final rally of the day will be held in Rochester, Minnesota, at 6 p.m. ET.
Democratic challenger Joe Biden is also campaigning in Midwest states today. Biden delivered remarks at a campaign event at the Iowa State Fairgrounds in Des Moines.
He will then hold a drive-in event at 4:45 p.m. ET in St. Paul, Minnesota, and deliver remarks at 7:30 p.m. ET in Milwaukee, Wisconsin.
58 min ago
Pivotal Midwest states are seeing an uptick in young voters. Here's a look at the figures.
From CNN's Adam Levy, Ethan Cohen and Liz Stark
More than 6 million ballots have already been cast in four pivotal Midwest states: Iowa, Michigan, Minnesota and Wisconsin.
President Trump and former Vice President Joe Biden will both appear in Minnesota and Wisconsin on Friday. In addition, Trump will stop in Michigan and Biden will appear in Iowa. All four states are among CNN's most competitively rated.
With four days until Nov. 3, here's a deeper look at who's already voted in these key states, with data from Catalist, a company that provides data, analytics and other services to Democrats, academics and nonprofit issue-advocacy organizations:
Iowa: The Hawkeye state voted twice for the Obama-Biden ticket but then backed Trump-Pence by almost 10 points over Hillary Clinton in 2016. Polls show a tight race. Voters under 30 make up 11% of all early voters so far — up four points from this time last cycle. Voters 30-64 are up five points from 43% of turnout at this point four years ago to 48% now. Voters 65 and older make up a smaller share of early voters than at this point four years ago.
Michigan: Trump earned Michigan's 16 electoral votes four years ago with a 0.2% margin of victory. This year, Biden and Democrats are fighting to rebuild the so-called Blue Wall. Before Trump's win, the state hadn't voted for a Republican presidential nominee since 1988. The state expanded mail voting as an option to all voters in this year's election. Currently, 10% of voters so far in the state are under 30 — at this point four years ago, only 3% were. While voters 65 or older made up 78% of early voters in 2016, they make up 44% of early voters so far this year.
Minnesota: Both Trump and Biden will make stops in Minnesota on Friday, a state Hillary Clinton won by less than two points in 2016. The President sees the state as a possible opportunity to expand the map this year, even though no Republican presidential nominee has won here since 1972. Young voters make up 12% of early voters in Minnesota, more than twice the 5% share they had at this point in 2016.
Wisconsin: Trump won the Badger State by less than one point in 2016, breaking a Democratic presidential streak dating back to 1988. Wisconsin has seen a large decrease in the share of early votes from people 65 or older, but the state hasn't seen as much of an increase from voters under 30. Seniors went from 48% of the early vote in 2016 to 36% now. Voters under 30 made up only 4% of pre-Election Day voters four years ago but now make up 5%. The largest increase has actually come from voters with unknown ages. Those voters made up 5% of early voters four years ago, but now make up about 12%.
Read the full story here
1 hr 35 min ago
7 Pennsylvania counties are waiting until day after election to count mail-in ballots, state official says 
From CNN's Kelly Mena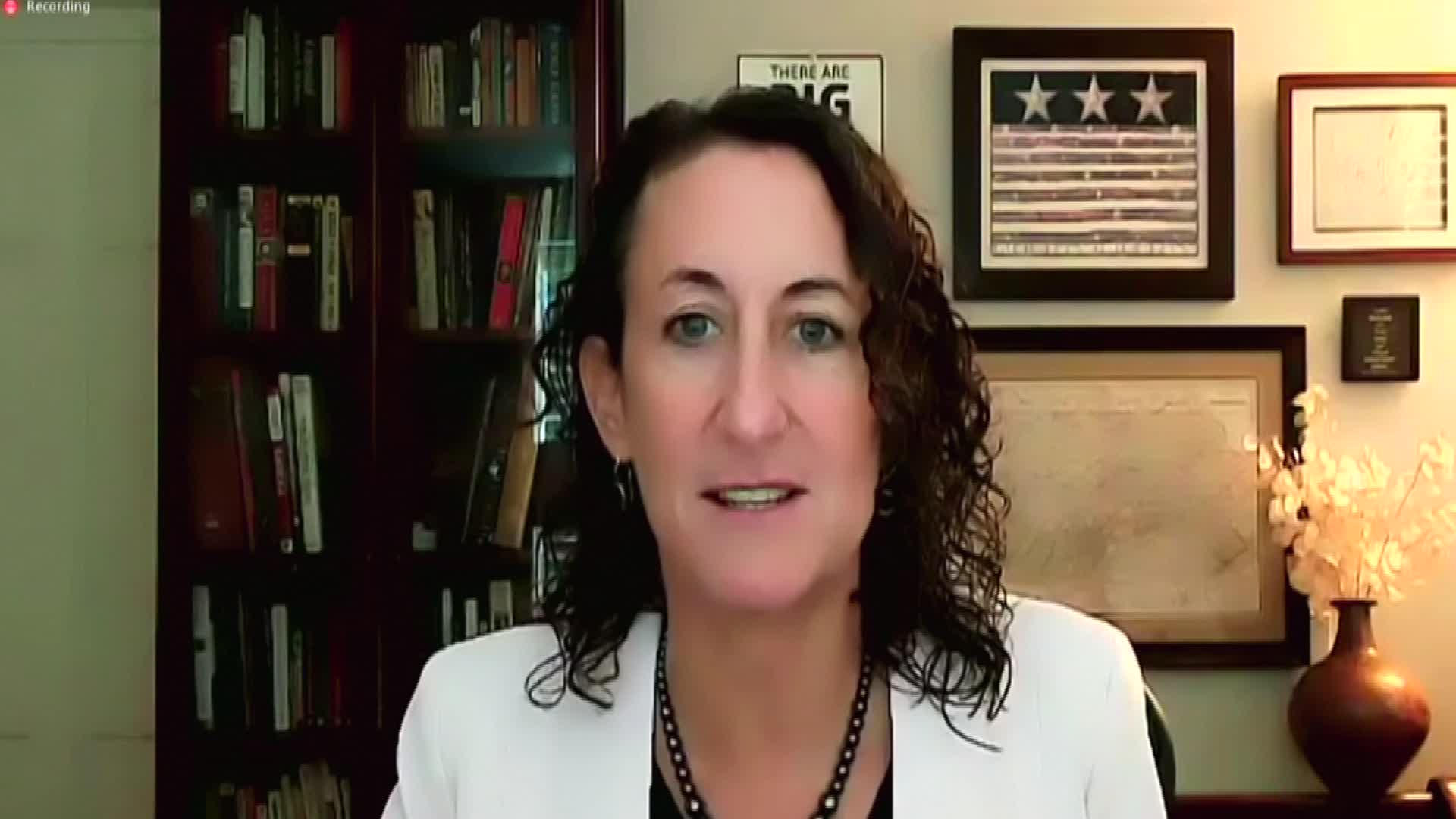 As of Friday morning, seven Pennsylvania counties aren't going to count mail-in ballots on Election Day, Secretary of State Kathy Boockvar said at a news conference, noting that Cumberland County, near Harrisburg, is the largest of them. 
"We are directly reaching out to the counties that are being indicated as not planning to count. We are also reaching out to all of the counties to explain why this matters," said Boockvar. 
"Even if you can only do part to get started as early as humanly possible on Election Day matters, for every single county of any size. But certainly the more mail-in and absentee ballots they have, the more it matters," said Boockvar. 
As CNN previously reported, there are counties in the Keystone State that don't plan on counting mail-in ballots on Election Day instead choosing to start on Wednesday, Nov. 4, leading to the potential for counting delays. 
CNN has confirmed that two counties waiting are Beaver County, located outside of Pittsburg, and Cumberland County, located near Harrisburg. 
Boockvar also pushed back on reported claims that some counties say they didn't get the resources they needed to count earlier, noting that the state still has federal funds available and that the Center for Tech and Civic Life, an organization focused on improving the voting process, is still providing last minute grants to counties in need. 
The secretary of state pointed out that the Republican-led legislature could have eased the current situation had they passed legislation that would have allowed for pre-canvassing in the days leading up to the Election. 
2 hr 2 min ago
Biden campaign releases video about immigrant who died from Covid-19
From CNN's Priscilla Alvarez
A newly-released video by the Biden campaign highlights the story of a man who immigrated to the United States and then died from Covid-19 this year, underscoring the toll the pandemic has taken on Latinos while also showcasing the "American Dream." 
In a series of photos and audio, the video chronicles the life of Alfonso Cardenas, who came to the US from Colombia and eventually became a US citizen. The three-minute clip draws a nexus between immigration and the coronavirus pandemic, two key issues. 
 "This is a story about the American dream," the video says in Spanish. 
Cardenas died in August. His death certificate, shown in the video, lists coronavirus as a cause of death. 
"Alfonso was robbed of his future. But not his dream," the video concludes. 
2 hr 7 min ago
Pence tests negative for coronavirus
From CNN's Jason Hoffman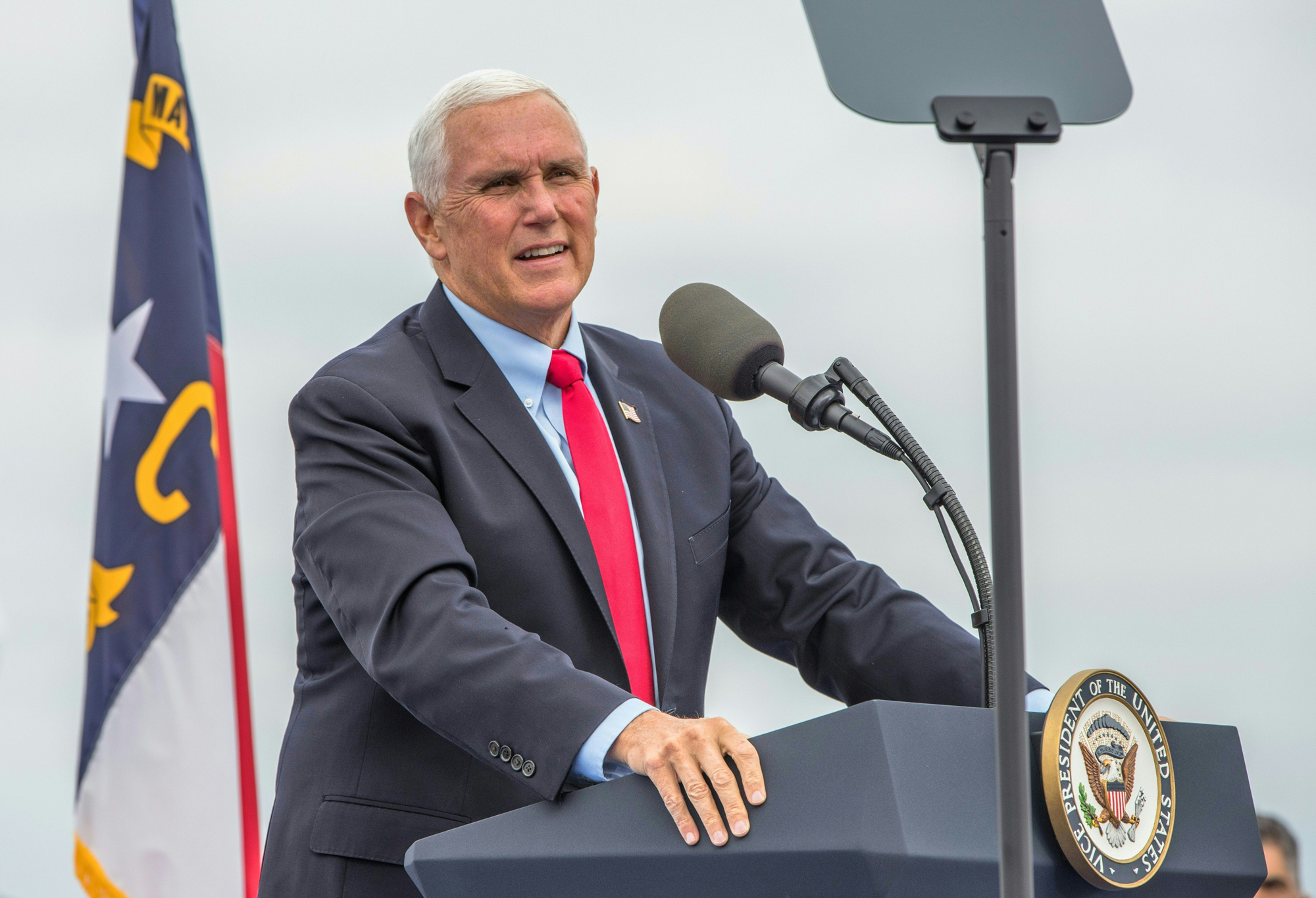 Vice President Mike Pence tested negative for coronavirus, according to a statement on background provided to pool reporters traveling with him.
The statement does not make clear whether Pence was tested today. It simply says "the VP is negative. White House Medical has medically cleared him to keep traveling."
2 hr 9 min ago
Biden is in Iowa for his first of three Midwest campaign stops today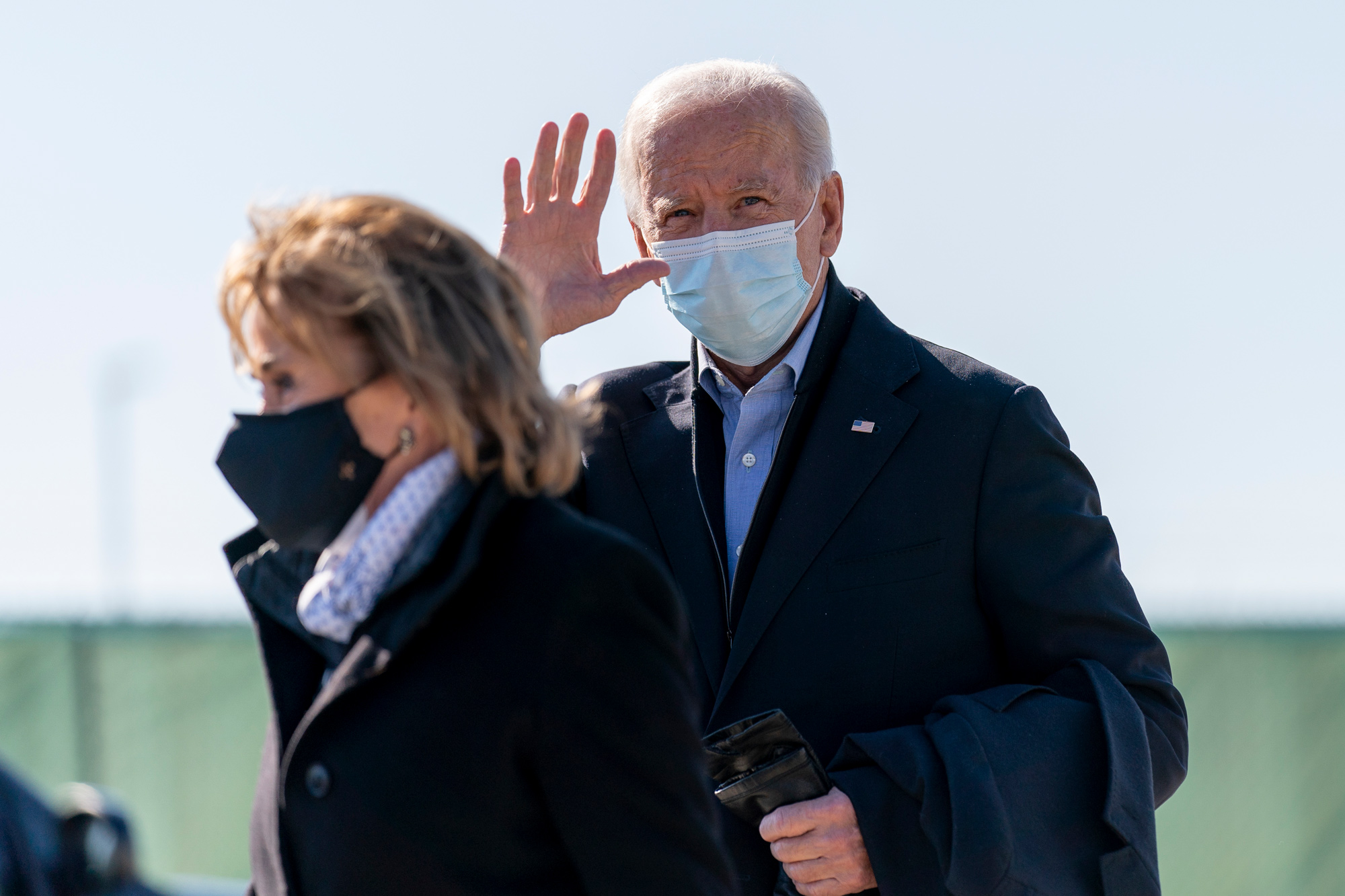 Democratic presidential nominee Joe Biden will deliver remarks soon at a campaign event at the Iowa State Fairgrounds in Des Moines.
Biden and President Trump are making three-state swings in the Midwest today. 
After departing Iowa, Biden will hold a drive-in event at 4:45 p.m. ET in St. Paul, Minnesota, and deliver remarks at 7:30 p.m. ET in Milwaukee, Wisconsin.
Trump will also be holding events in Minnesota and Wisconsin later today.
2 hr 29 min ago
With 4 days until Election Day, here's how many people have voted so far in some key states
It's the Friday before the 2020 presidential election, and many states are entering their final days of early voting.
Across the country, more than 80 million ballots have already been cast, with four days to go before Election Day. Here's a look at where some of the ballot totals stand in key states:
Florida: State numbers updated this morning show that 7.8 million (7,822,033) Floridians have voted so far. That's up by more than 400,000 from yesterday. 
Georgia: 3.6 million Georgians have cast a vote so far. Though more than 350,000 mail-in ballots remain unreturned, Georgia Secretary of State Brad Raffensperger said he expects the highest turnout ever in an American election. 
North Carolina: Data from North Carolina this morning showed that voters there have already cast 86% of the total number of 2016 votes. As of 5:00 a.m. ET today, at least 4,022,865 total votes have been cast. The early in-person voting period ends at 3:00 p.m. ET tomorrow.
Pennsylvania: The state's attorney general, Josh Shapiro, said more than 2 million Pennsylvanians have voted so far.
Texas: More than 9 million people have voted in the key state of Texas, surpassing the state's total turnout in the 2016 general election. And remember — there's still one more day of in-person early voting in the state and Election Day voting to go. The high turnout so far accounts for about 53% of registered voters in the state.