1 min ago
Trump is at first of three rallies today
From CNN's Nikki Carvajal
President Trump took the stage in Lansing, Michigan, at 3:06 p.m. ET under a light drizzle.
The crowd heard "God Bless the USA" twice as the motorcade made its way over from Air Force One, and the President then walked to the stage.
Trump has two more rallies later today, at 5 p.m. ET in West Salem, Wisconsin, and at 8:30 p.m. ET in Omaha, Nebraska.
19 min ago
Biden delivers message of unity to Georgia voters: "I know we can heal and unite this nation"
From CNN's Sarah Mucha and Arlette Saenz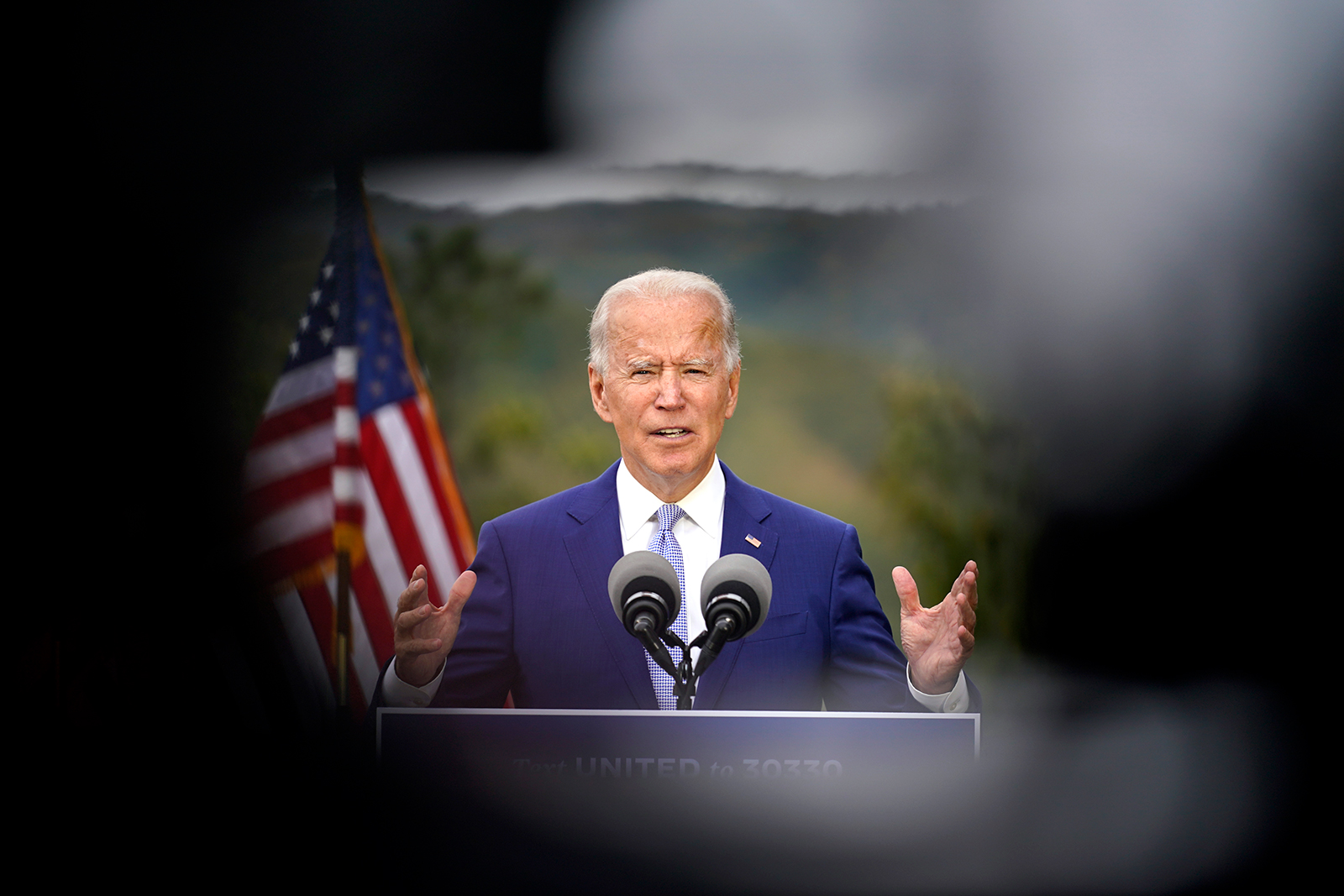 Democratic presidential Joe Biden delivered his closing pitch to Americans one week out to Election Day in Warm Springs, Georgia, the location of President Franklin Delano Roosevelt's "Little White House," promising to deliver unity and healing to a nation faced with multiple historic crises.
"Anger and suspicion are growing, and our wounds are getting deeper," Biden warned.
"Many wonder, has it gone too far? Have we passed the point of no return? Has the heart of this nation turned to stone?" he asked. "I don't think so. I refuse to believe it. I know this country. I know our people. And I know we can unite and heal this nation." 
Biden has frequently cited Roosevelt as an inspiration, and he shared recently in an interview on Pod Save America that he's reading "The Defining Moment," a book by Jonathan Alter about Roosevelt's first 100 days.
Biden said that Warm Springs is a "good place" to talk about healing, as Roosevelt was reported to visit to use the therapeutic waters after suffering paralysis following a polio diagnosis. 
The Democratic nominee also laid out the current state of affairs in his speech.
"These are historic painful crises: the insidious virus, the economic anguish, the systematic discrimination. Any one of them could have rocked the nation, yet we've been hit by all three all at once," Biden said.
He sharply criticized President Trump for his handling of the pandemic but did not mention him by name.
He once again condemned White House chief of staff Mark Meadows' comments to CNN's Jake Tapper on State of the Union, who said "we're not going to control the pandemic," by saying, "It's capitulation, it's a waving of a white flag. It's a window into the shocking truth about this White House that they've never really tried."  
The Democratic nominee struck an optimistic tone as he delivered a message of hope.
"I tell you this from my heart. I believe in America and an America of hope, not fear. Unity, not division. Love, not hate," he said.
Biden added that people often ask him how he is so confident about the future of the nation, and responded to his rhetorical question by citing a line he often uses to close his speeches: "We are the United States of America. There's nothing, nothing the American people can't do and have been unable to do when we put our minds to it."  
At the end of his remarks, Biden leaned into a heavily religious message, citing a recent encyclical by Pope Francis that warns against "phony populism" and arguing that "God and history" have called the country to this moment.  
1 hr 4 min ago
More than 3 million voters have cast ballots in Georgia 
From CNN's Jason Morris
More than 3 million Georgians have cast ballots early, both in-person at early voting locations, and by absentee ballot voting by mail or through a secure drop box, according to Secretary of State Brad Raffensperger.   
In a news release, the Georgia Secretary of State's Office said that as of noon today, 3,063,716 ballots have been cast so far.   
Some context: Georgians have already cast nearly three-quarters of the total vote of the 2016 election, when just over four million total votes were recorded across the state. There has been a 96.6% increase in total turnout to date compared to this stage of early voting in Georgia in 2016, according to the secretary of state. 
1 hr 36 min ago
Texas casts more than 7.8 million votes
From CNN's Ashley Killough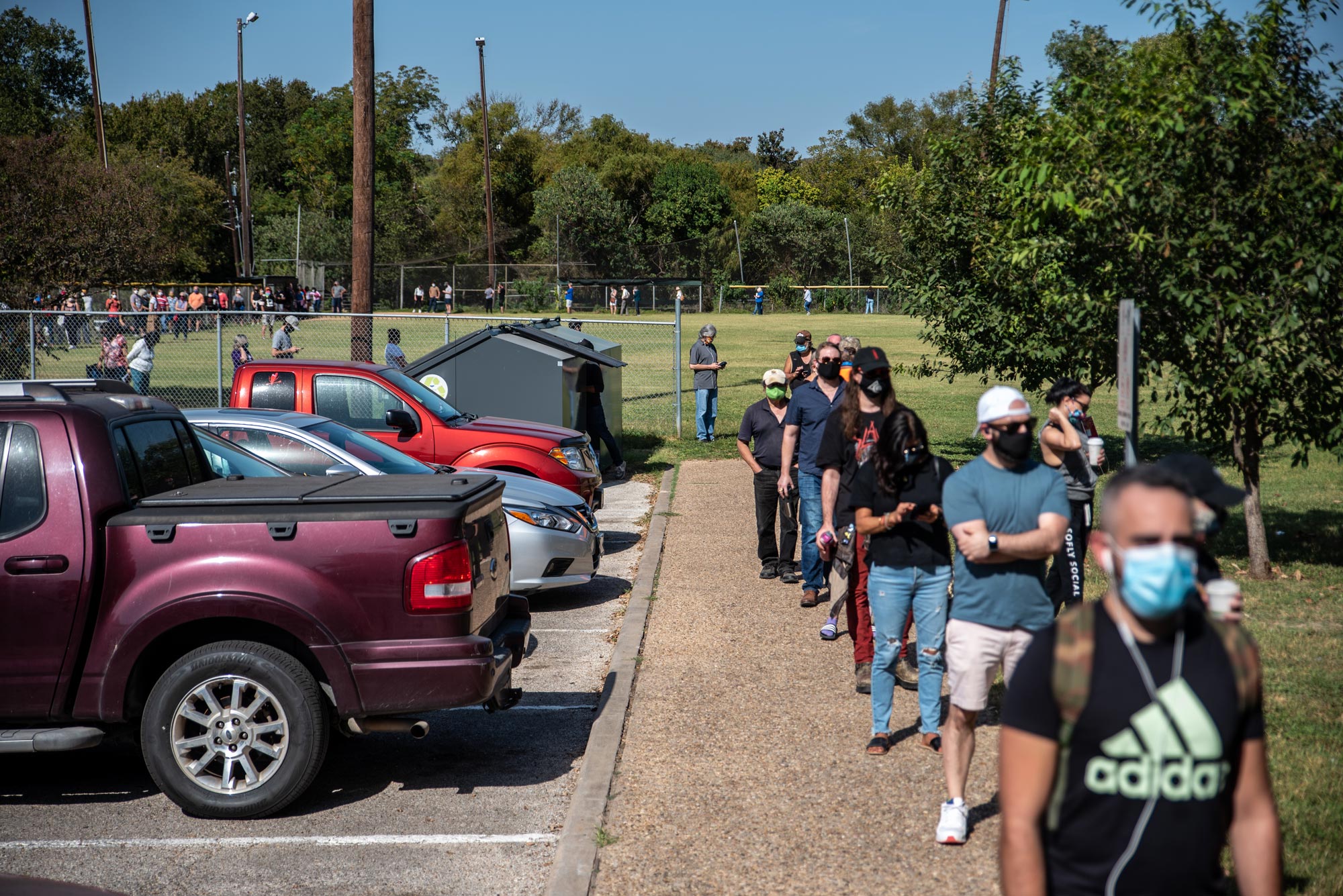 More than 7.8 million people have cast their vote in Texas, including the first 14 days of early voting, according to data posted on the Texas Secretary of State website Tuesday morning. That represents 46.02% of registered voters.
So far, the number of early votes this cycle accounts for nearly 87% of the overall vote in Texas in 2016 — with four days of early voting plus Election Day remaining.
If this trend holds, the state is on track to far surpass the 59% of registered voters who cast a ballot in 2016. 
On Monday, 366,732 people voted in person, bringing the total in-person votes to 6,925,428. Cumulative ballots-by-mail so far this cycle were 877,077.
The final day of early voting in Texas is Friday.
1 hr 47 min ago
Florida lawmakers will be briefed on election interference
From CNN's Curt Devine and Zachary Cohen
The Office of the Director of National Intelligence has agreed to brief Florida lawmakers this week about interference in the US election by Russia and Iran. 
The announcement comes after Director of National Intelligence John Ratcliffe said last week that Iran and Russian had obtained US voter registration information and that Iran was behind intimidating emails sent to voters that were made to look like they came from the Proud Boys, a far-right group. Some Florida voters received those threatening emails. 
The offices of GOP Rep. Michael Waltz and Democratic Rep. Stephanie Murphy told CNN that the ODNI had offered a briefing on Tuesday or Wednesday, but the exact time had not yet been set.  
An ODNI spokesperson said the office is working with Waltz and Murphy to "provide them details on the most recent threat reporting impacting their districts." 
Waltz and Murphy sent a letter last week to the ODNI, as well as the FBI and Department of Justice, and requested a classified briefing for Florida lawmakers on "the nature and extent of Iranian and Russian efforts to undermine the 2020 election in our state." 
Their letter also said that while Florida's elections infrastructure had been "specifically — and successfully — targeted by Russia" in 2016, Florida lawmakers and the general public were not made aware of that until 2019 through special counsel Robert Mueller's report. 
2 hr 23 min ago
Justice Barrett asked to recuse herself from voting rights case before Supreme Court
From CNN's Ariane de Vogue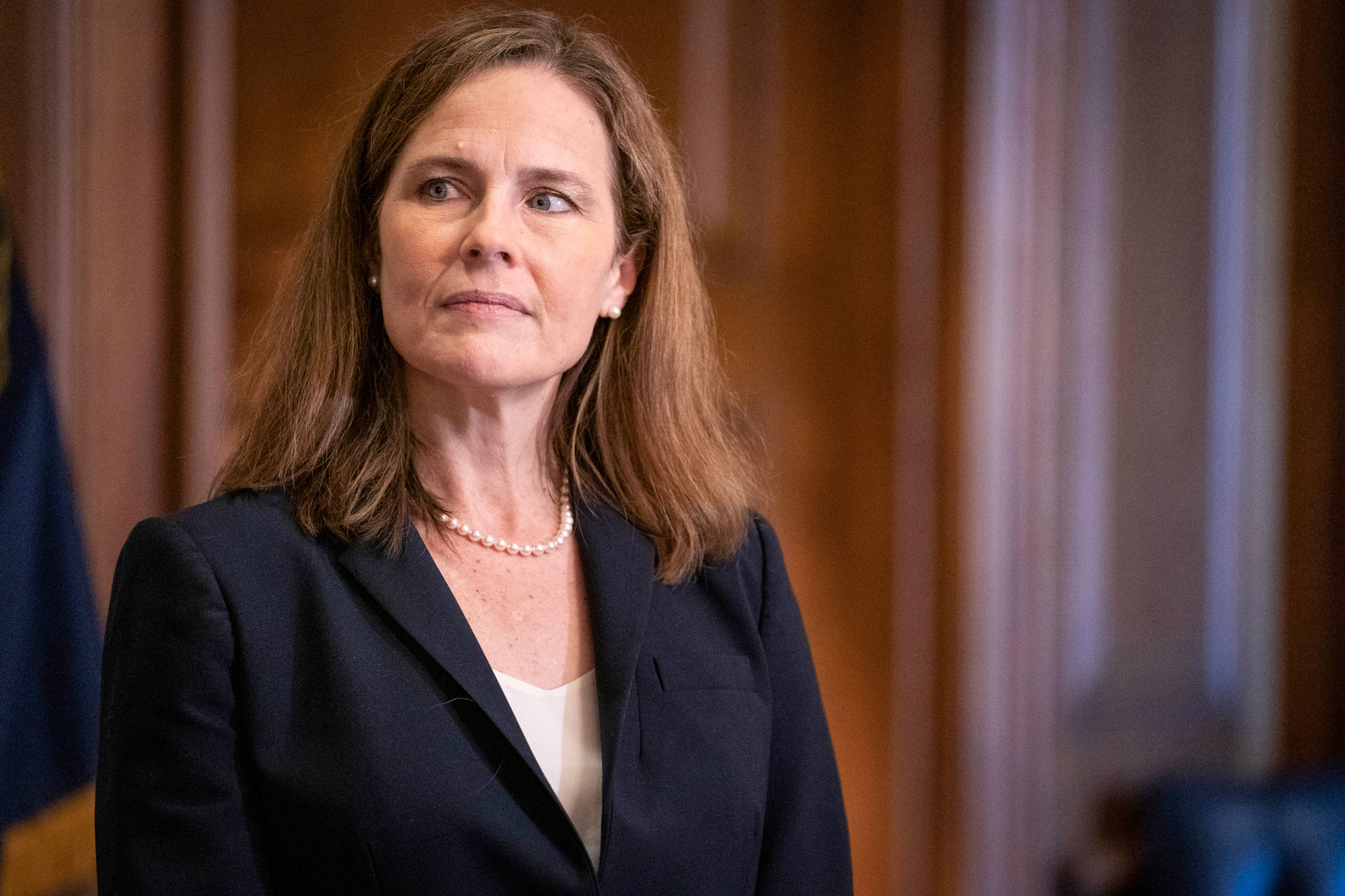 Lawyers for a Pennsylvania County have already filed a petition with the Supreme Court asking Justice Amy Coney Barrett to recuse herself from an election-related case.
In a brief filed just after Barrett officially could begin work as a justice, the lawyers admitted that their motion "comes at an inopportune time for Justice Barrett, this being her first day as an Associate Justice." But they said that they needed to move quickly as her participation would be "catastrophic to the delicate foundation of integrity and public confidence upon which the judiciary sits."
They pointedly noted comments made by President Trump while her nomination was pending suggesting that the Supreme Court would be called upon to determine the winner of the presidential election.
"I think this will end up in the Supreme Court. And I think it's very important that we have nine justices," Trump said. "It's better if you go before the election, because I think this scam that the Democrats are pulling — it's a scam — the scam will be before the United States Supreme Court. And I think having a 4-4 situation is not a good situation."
The court is currently consider a request from Pennsylvania Republicans asking the justices to block a Pennsylvania Supreme Court decision that allowed the counting of ballots received three days after the election, even if there is no legible postmark. Lucerne County — whose lawyers penned the brief — supports the state court decision.
At the Supreme Court, it is up to individual justices to decide whether they should recuse. At her confirmation hearing, Democrats pressed Barrett on whether she would promise to do so but she made no commitments.
2 hr 43 min ago
What we know about who's voted so far in key states
From CNN's Adam Levy, Ethan Cohen and Liz Stark
One week from Election Day, early voters so far are younger, more racially diverse and more likely to be Democrats than they were ahead of the 2016 election in many of the key states that could decide the next president.
More than 65.5 million votes have already been cast around the US, surpassing the 58.3 million total pre-election votes cast in 2016. That's almost half of the total presidential votes cast four years ago.
Here's a look at 2020 pre-election ballots cast so far by state: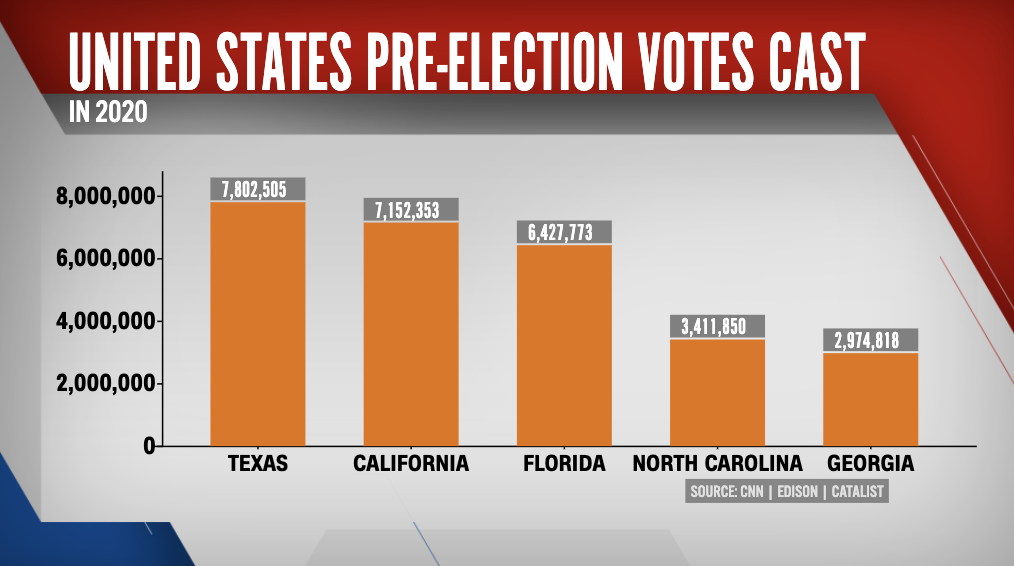 While these are trends that could benefit Democrats, including the party's presidential nominee Joe Biden, they're not predictive of the final results. Polling shows that Republicans are much more likely to say they prefer to vote on Election Day this year, and an early vote counts just the same as one cast on November 3.
Detailed voting information on these key states comes from Catalist, a company that provides data, analytics and other services to Democrats, academics and nonprofit issue-advocacy organizations and is giving insights into who is voting before November.
Here's a look at who has already voted in some of the most competitive states this cycle:
Arizona: Young voters (those between the ages of 18 and 29) make up twice as large a share of early voters in Arizona as they did at this point in 2016. Those voters made up 5% of early voters in 2016; now they make up 10%. Meanwhile, voters 65 or older have gone from 50% of early voters in 2016 to 41% now. The share of White early voters in Arizona has dipped slightly from this point in 2016, decreasing from 77% four years ago to 74% currently. Hispanic voters account for the second largest share of ballots already cast at 15%, up from 13% in 2016. Black voters and Asian voters have seen one percentage-point upticks in each of their shares of the early vote as well.
Colorado: In Colorado, where every voter receives a mail-in ballot, the electorate so far is younger than it was at this point in 2016. Then, about 6% of people who had already voted were under 30. Now, that's 11%. Voters 30-49 also account for more of the ballots that have been cast this year compared to this point in 2016, while voters 65 or older account for a smaller share. Hispanic voters have expanded their share of the pre-election vote — 8% last cycle to 10% now. White voters account for the vast majority of ballots already cast in Colorado, although their share of those ballots has decreased from this time four years from 85% to 83% now. The Republican share of the pre-election vote is down seven points from a week before the 2016 election, while Democrats are at about the same level.
Florida: Young voters in Florida have almost doubled their share of the votes cast so far compared to this point in 2016. Voters 65 or older made up 50% of the early vote at this time four years ago, but only make up 41% now. Florida's early voting electorate is slightly more diverse compared to this point in 2016. Both Hispanic voters and Black voters have increased their shares of ballots already cast, with Hispanic voters accounting for about 16% of the early vote (up from 14% in 2016) and Black voters at 13% (up from 12% in 2016). Democrats are leading in the pre-election turnout with 42% of the ballots cast to the Republicans' 36%. A week before the 2016 election, they were tied at 41% each.
Read more voter data in more key states here.
2 hr 50 min ago
Obama encourages Florida to vote early: "Don't take any chances, just get it done"
From CNN's Kate Sullivan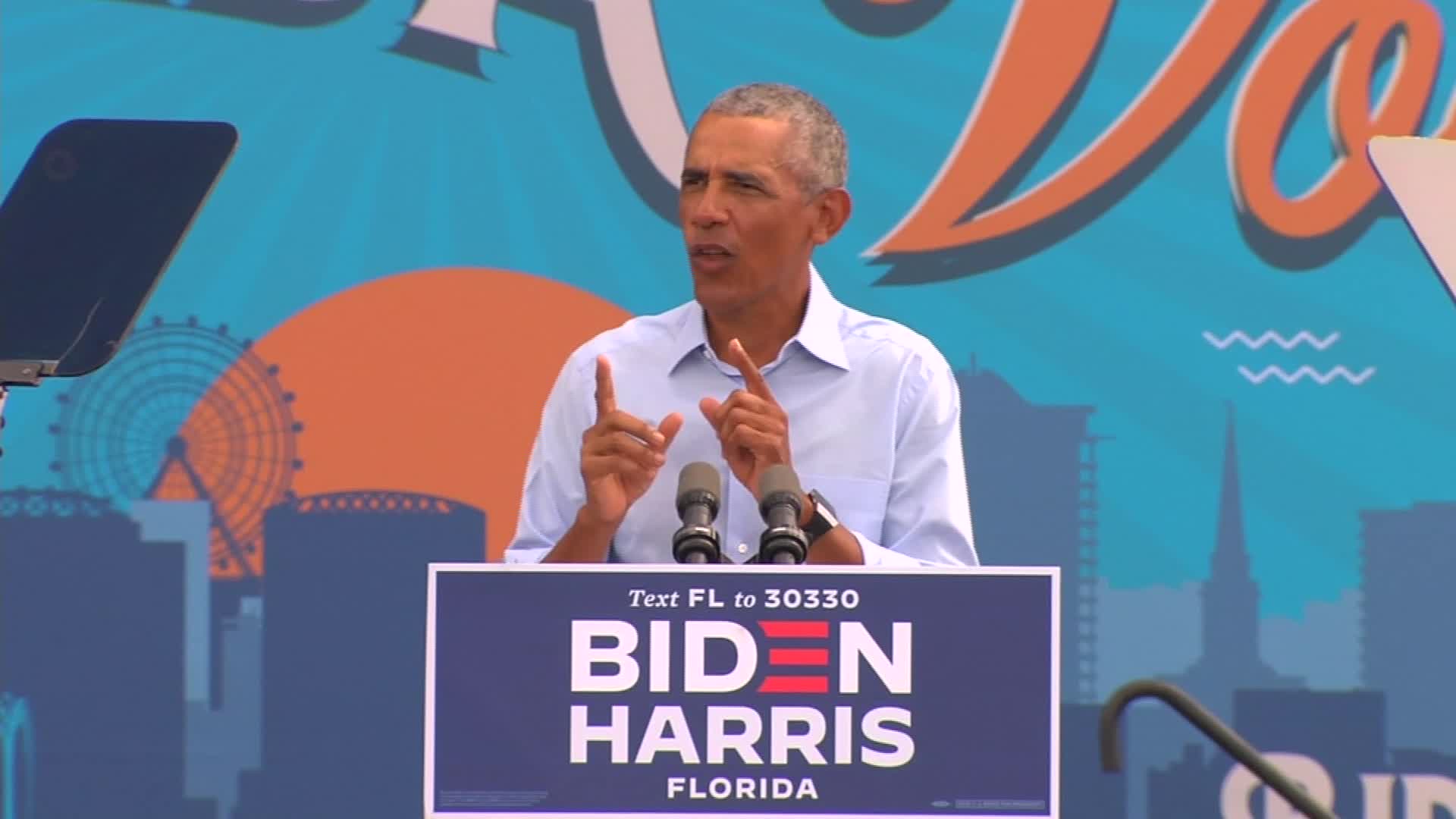 Former President Barack Obama on Tuesday hit the campaign trail in Florida and encouraged people to vote early in-person or by mail. 
"Don't wait. Put it in the mail or drop it off at a dropbox location today. Don't take any chances, just get it done," Obama said, speaking from the Camping World Stadium in Orlando, Florida. 
The former president, an important surrogate for Joe Biden, delivered his second campaign speech in Florida in four days. The state could play a decisive role in the outcome of the election, and recent polls show a tight race between President Donald Trump and Biden. 
"If you've already voted, then your job is to help your friends and family make a plan to vote, because this election requires every single one of us. And what we do this week will matter for decades to come," Obama said. 
Obama echoed his past praise for Biden and offered direct criticism of his successor. 
"He hasn't shown any interest in doing the work or helping anybody but himself and his friends or treating the presidency as anything more than a reality show that can give him the attention that he craves," Obama said of Trump. 
WATCH:
2 hr 49 min ago
Biden arrives in Georgia for campaign events
From CNN's Chris Boyette 
Democratic presidential nominee Joe Biden's plane has landed in Georgia.
He will hold two events in the state Tuesday, one in Warm Springs, the town of former president Franklin Roosevelt's personal retreat, and a drive-in mobilization rally in Atlanta.
Biden's running mate Sen. Kamala Harris meanwhile has two voter mobilization events in Nevada.