1 min ago
Trump on whether Pence should come off the campaign trail: "You have to ask him"
From CNN's Jason Hoffman
President Trump was asked whether Vice President Mike Pence should come off the campaign trail since he was in close contact with his chief of staff, Marc Short, who tested positive for coronavirus and the President said, "you have to ask him."
"You have to ask him, he's doing very well, good crowds, very socially distanced, he's doing very well," Trump told reporters after he touched down in Maine on Sunday. 
A statement from Pence's press secretary Devin O'Malley released Saturday night said Pence would continue to campaign because he is considered "essential personnel."
"While Vice President Pence is considered a close contact with Mr. Short, in consultation with the White House Medical Unit, the Vice President will maintain his schedule in accordance with the CDC guidelines for essential personnel," the statement said.
Pence held two events in Florida yesterday where there was not any social distancing and based on pictures Pence tweeted, it appeared many in the crowd were not masked. He's holding another event in North Carolina on Sunday night.
3 min ago
Kamala Harris to campaign in Texas this week
From CNN's Jasmine Wright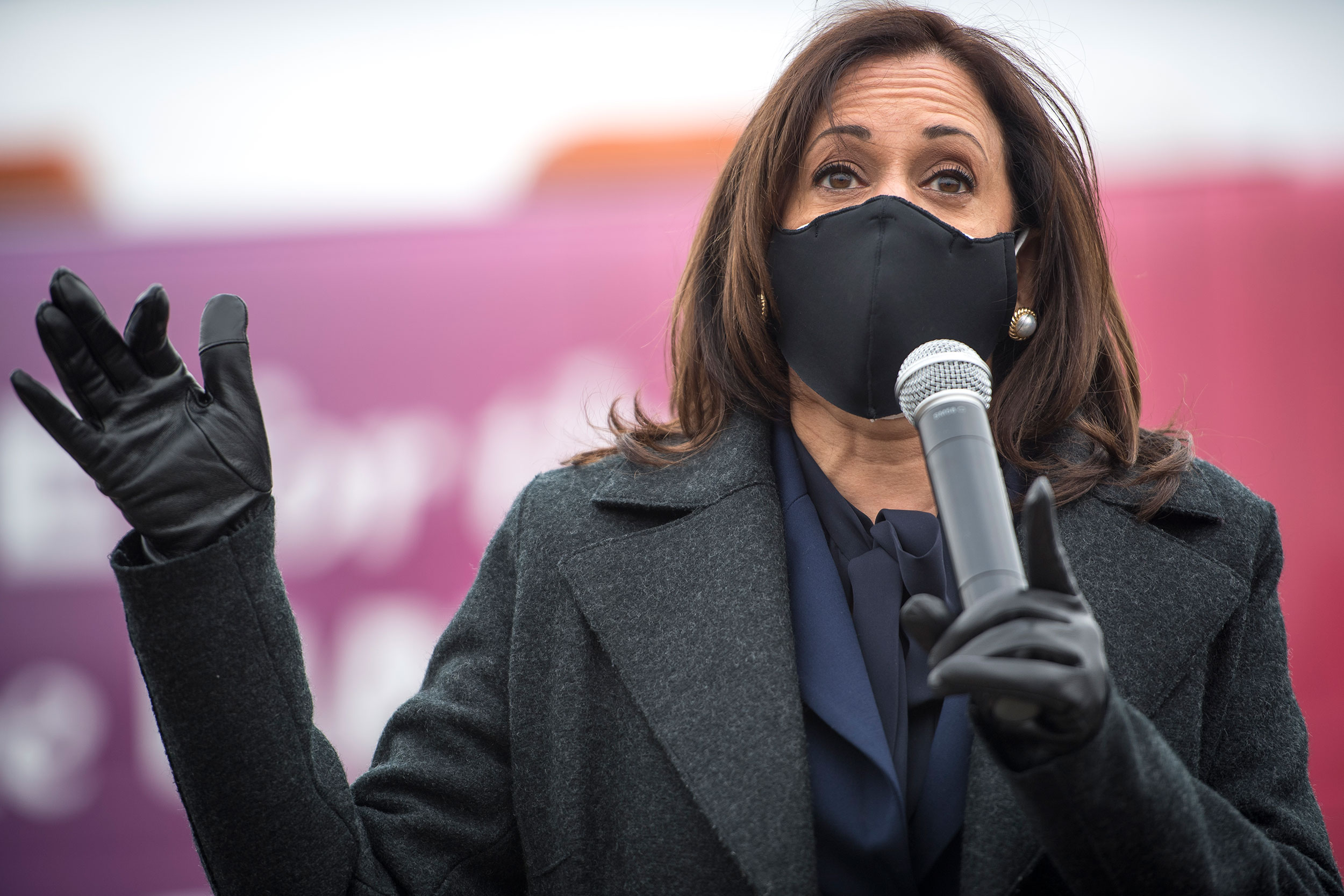 Democratic vice presidential nominee Kamala Harris will campaign in Texas on Friday, according to a personal familiar.
This will be Harris' first time in the Lone Star state since joining the ticket. 
When asked earlier by a reporter where Texas and Georgia fit in the campaign's path to victory, Harris said, "The bottom line is we're focusing on every state and we are working to earn the vote of every American regardless of where they live."
The New York Times was the first to report on the campaign stop.
1 hr 1 min ago
Joe Biden says the White House has "given up" on trying to protect Americans during the pandemic
From CNN's Sarah Mucha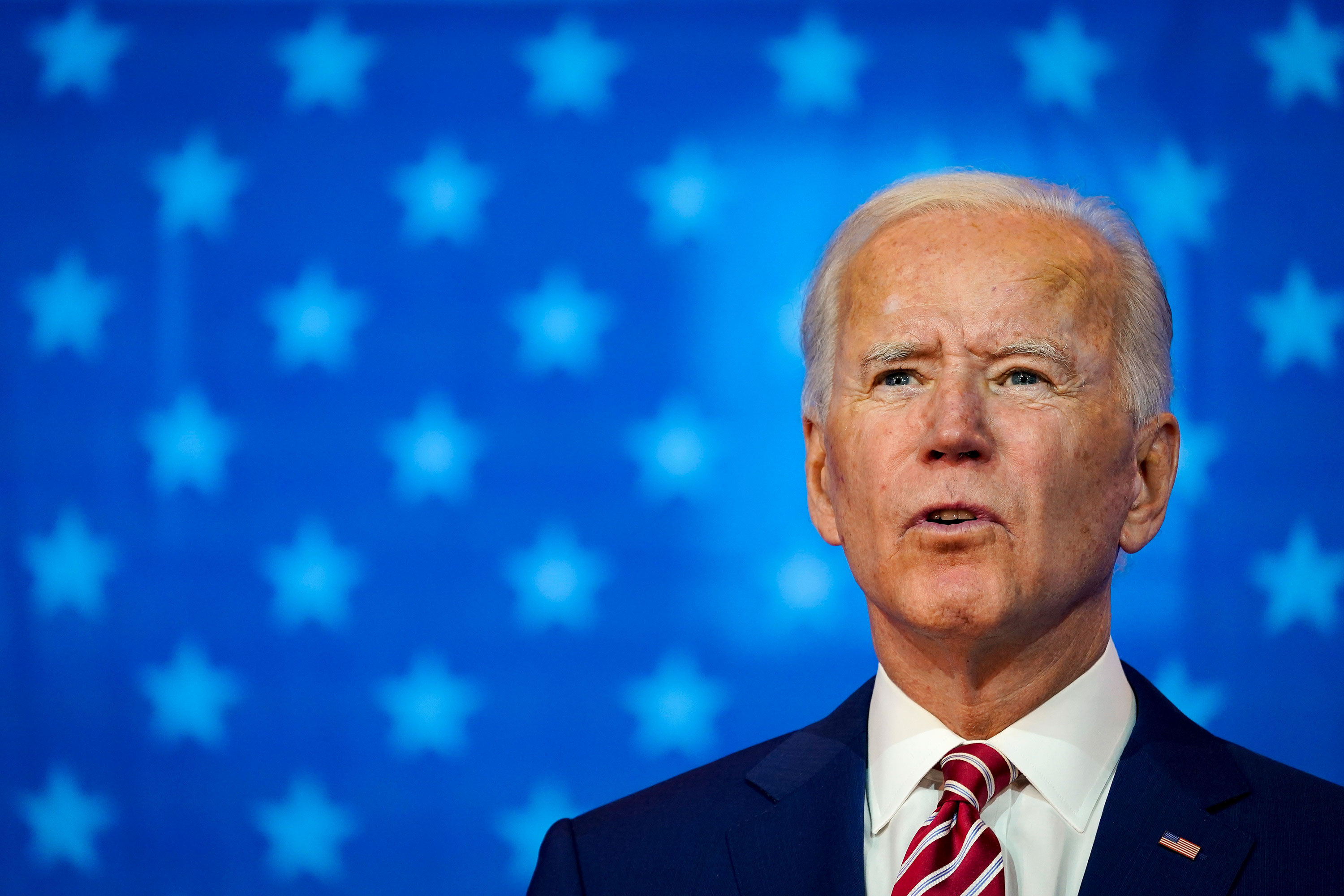 Joe Biden released a statement on Mark Meadows's comments this morning on not publicly disclosing positive Covie-19 test results at the White House, calling it a "candid acknowledgment of what President Trump's strategy has clearly been from the beginning of this crisis: to wave the white flag of defeat and hope that by ignoring it, the virus would simply go away. It hasn't, and it won't."
Biden says that Meadows "admitted this morning that the administration has given up on even trying to control this pandemic, that they've given up on their basic duty to protect the American people."
"It's long past time for President Trump and his administration to listen to the scientists, take action, and finally take seriously the threat of a virus that's costing thousands of lives each week, shuttering our schools, and forcing millions of Americans out of work," Biden said.
1 hr 54 min ago
Senate advances Amy Coney Barrett's Supreme Court nomination in key procedural vote
From CNN's Clare Foran and Ted Barrett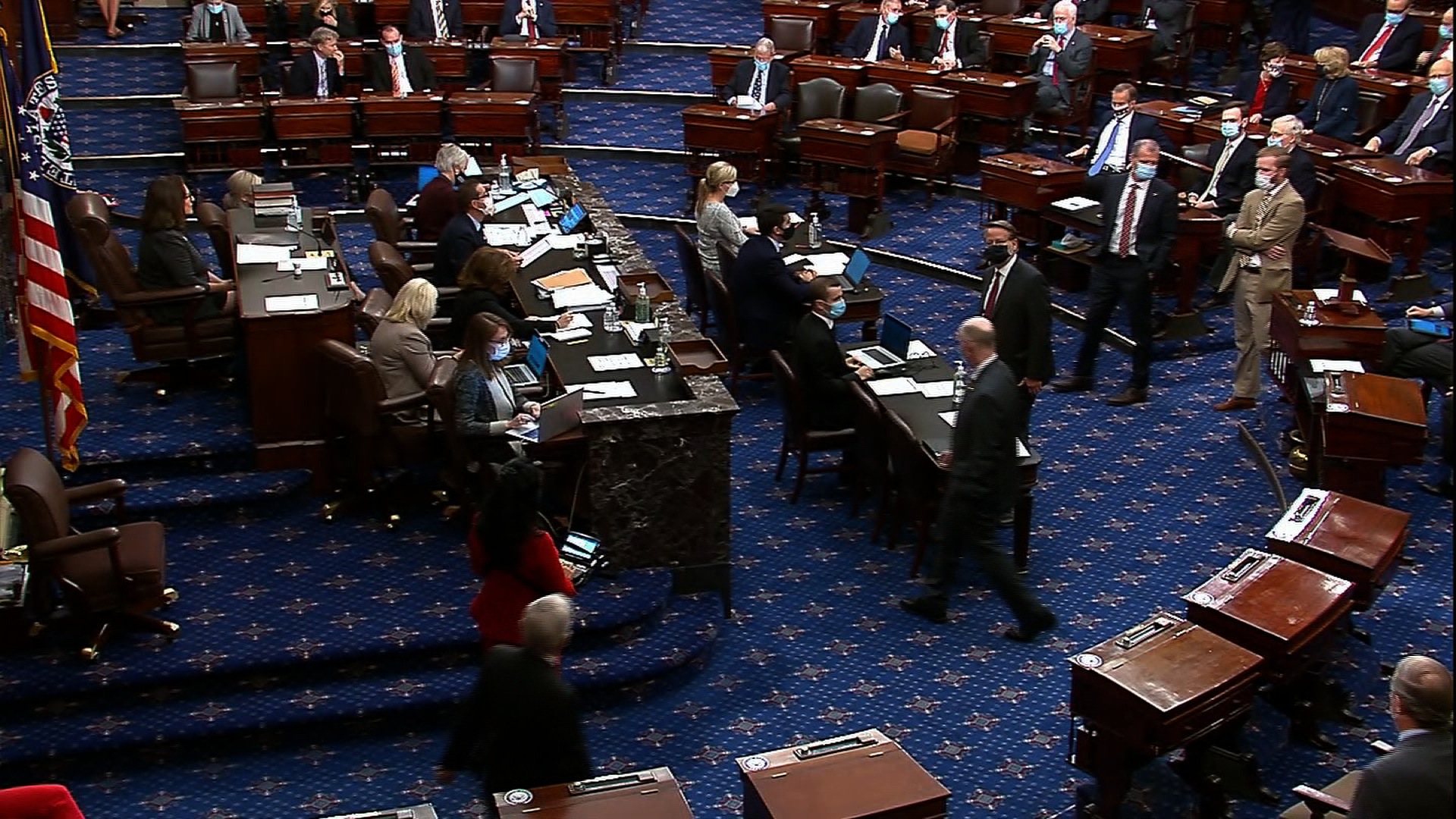 The Senate advanced Amy Coney Barrett's Supreme Court nomination in a key procedural vote on Sunday, paving the way for a final confirmation vote, which will likely take place Monday evening.
The vote comes roughly a week before the Nov. 3 election where control of Congress and the White House are at stake.
The Sunday vote was held to break a Democratic filibuster of her nomination. Senate Republicans needed only a simple majority to break the filibuster and the vote was 51-48. 
Two Republicans crossed party lines to vote with Democrats in opposition to the procedural vote – Susan Collins of Maine and Lisa Murkowski of Alaska. 
Collins, who is facing a competitive reelection fight, has been expected to vote against the nomination due to concerns that it's too close to the election to consider a nominee. Murkowski announced on Saturday that she will ultimately vote to confirm Barrett in the final vote, but said that she would vote no on the procedural vote on Sunday. Murkowski has previously voiced opposition to taking up a nominee to fill the open seat so close to the election.  
2 hr 21 min ago
Harris calls Trump a "natural disaster" at polling place appearance in Michigan
From CNN's Jasmine Wright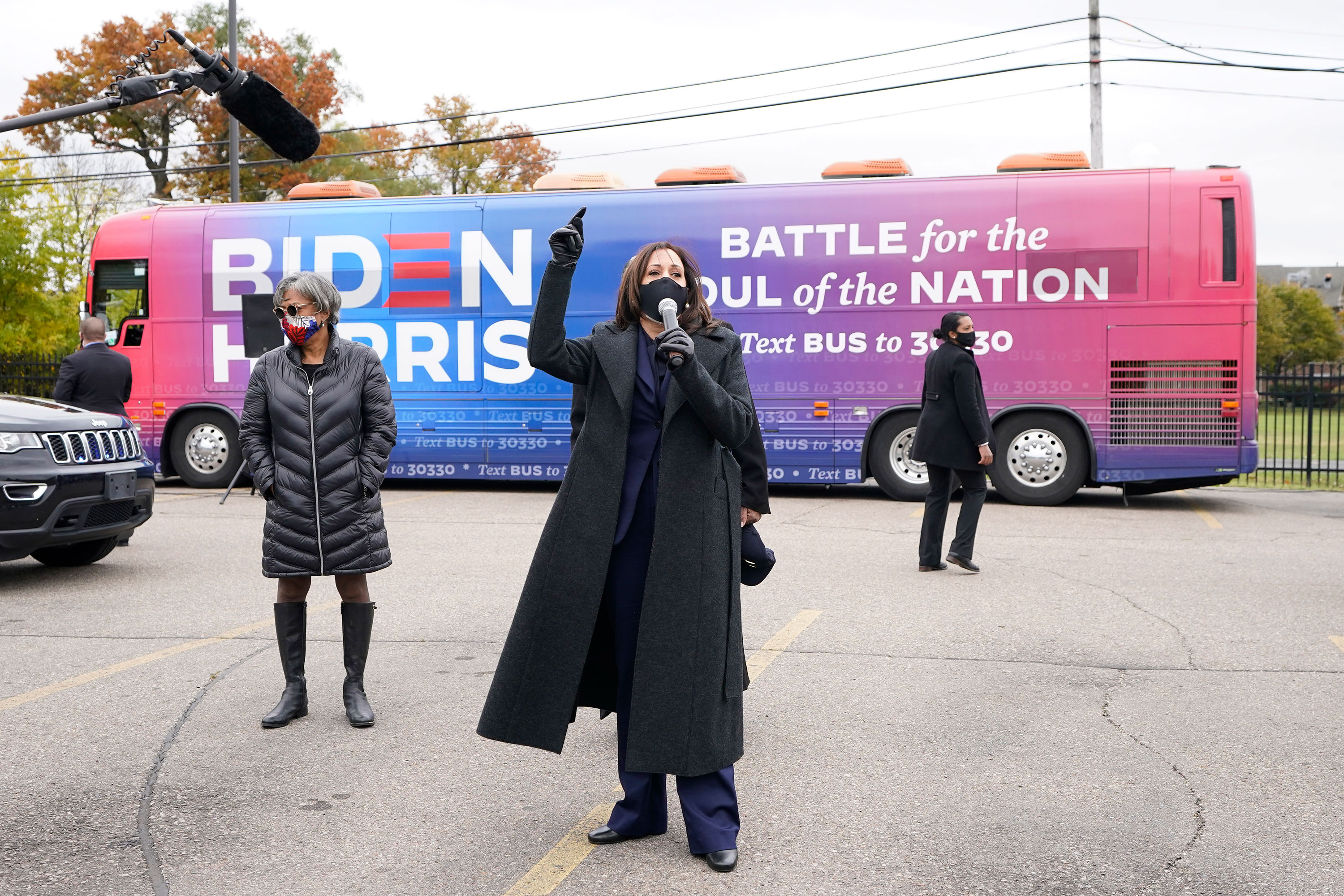 Democratic vice presidential candidate Kamala Harris made a surprise stop to a polling place at the Northwest Activity Center in Detroit, Michigan, to promote early voting.
She was joined by Rep. Brenda Lawrence, whom she greeted warmly after getting out of her motorcade.
When Harris pulled up, some of the people who came in their cars got out with their mail-in-ballots in hand and raised them up as she exited her vehicle. The campaign said there were 65 cars in total.
"You all are going to make a difference. You know, in 2016, right, we remember what happened when we got hit by this natural disaster who's now in the White House," she said and the crowd laughed.
Harris mentioned the narrow margin that Trump won Michigan by in 2016.
"In 2016 they won by just on an average two votes per precinct. Think about that! The power of the vote. Two votes per precinct. So let's make sure that doesn't happen again, shall we?" Harris said.
Harris spoke wearing a mask while standing in front of a Biden-Harris campaign bus.
2 hr 23 min ago
More than 7.1 million votes cast in Texas
From CNN's Ashley Killough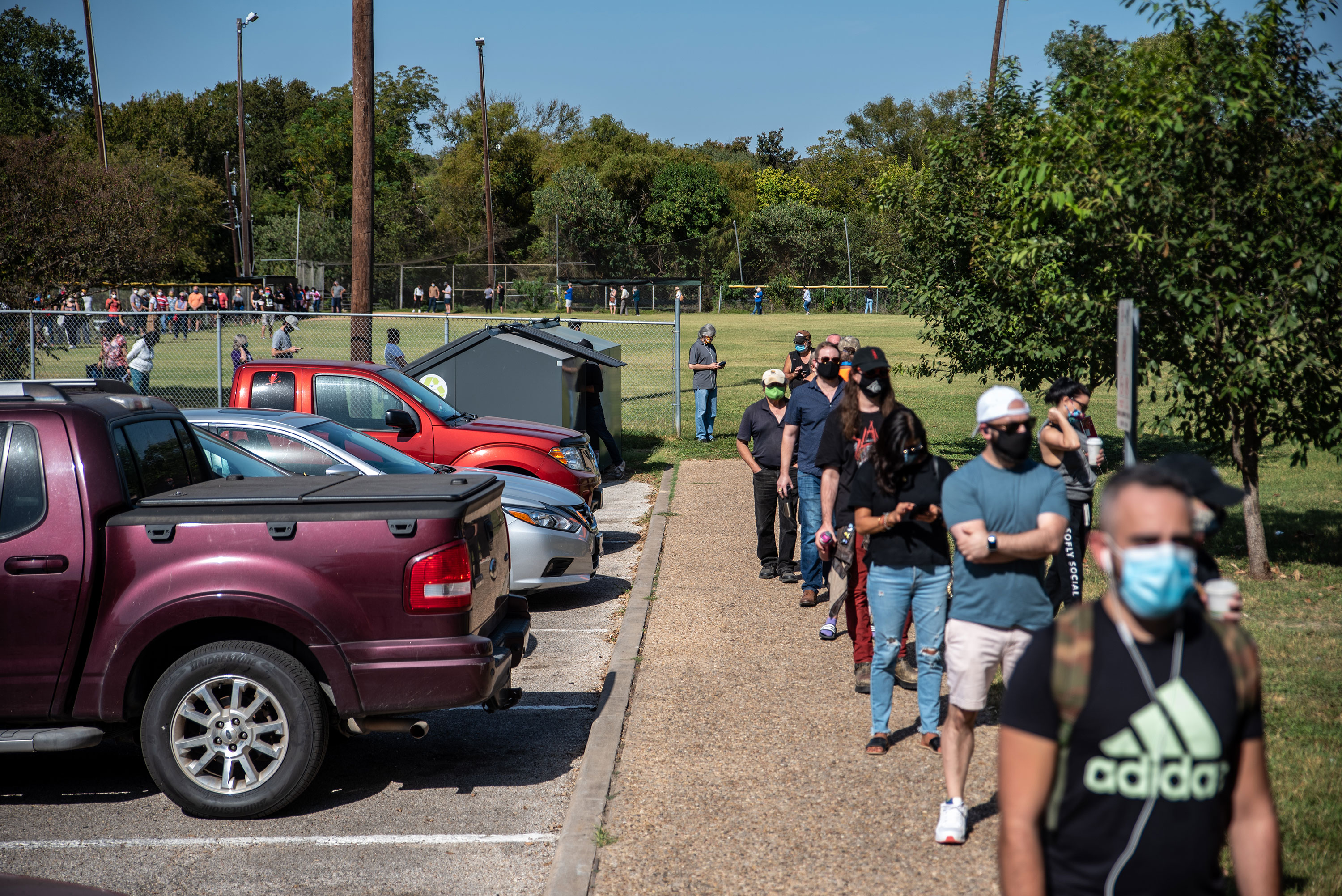 More than 7.1 million people cast their vote in Texas, including the first 12 days of early voting, according to data posted on the Texas Secretary of State website Sunday morning.
That represents 42.31% of registered voters. In 2016 overall, 59.39% of registered voters voted. 
The last day of early voting in Texas is Oct. 30.
2 hr 24 min ago
Senate to hold procedural vote ending debate over Amy Coney Barrett's Supreme Court confirmation
From CNN's Ted Barrett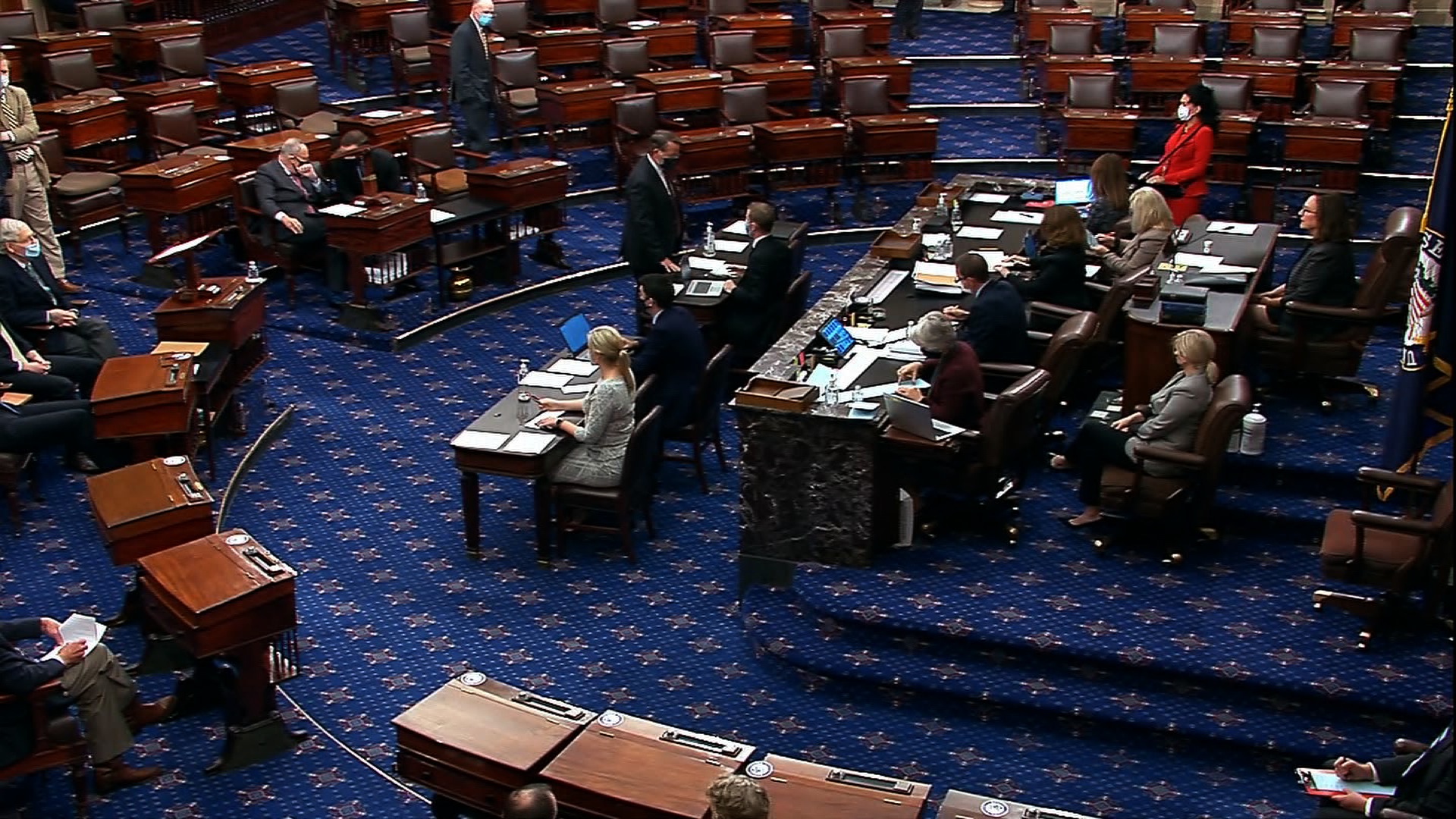 The Senate is expected to hold a procedural vote ending debate over the confirmation Judge Amy Coney Barrett to the Supreme Court. The vote is expected to pass, setting up a final vote for Monday.
On Monday: The Senate will convene at noon when we expect opening speeches from Sens. Mitch McConnell and Chuck Schumer.
At 1 p.m. ET, senators will have a roll call vote to break the filibuster of Barrett. A majority vote is needed to break it, not 60 votes.
After the votes, Democrats are expected offer a motion to adjourn — as they have a couple of times this week, arguing the nomination should be put off until after the election. 
2 hr 26 min ago
NASA astronaut votes from space 
From CNN's Melissa Alonso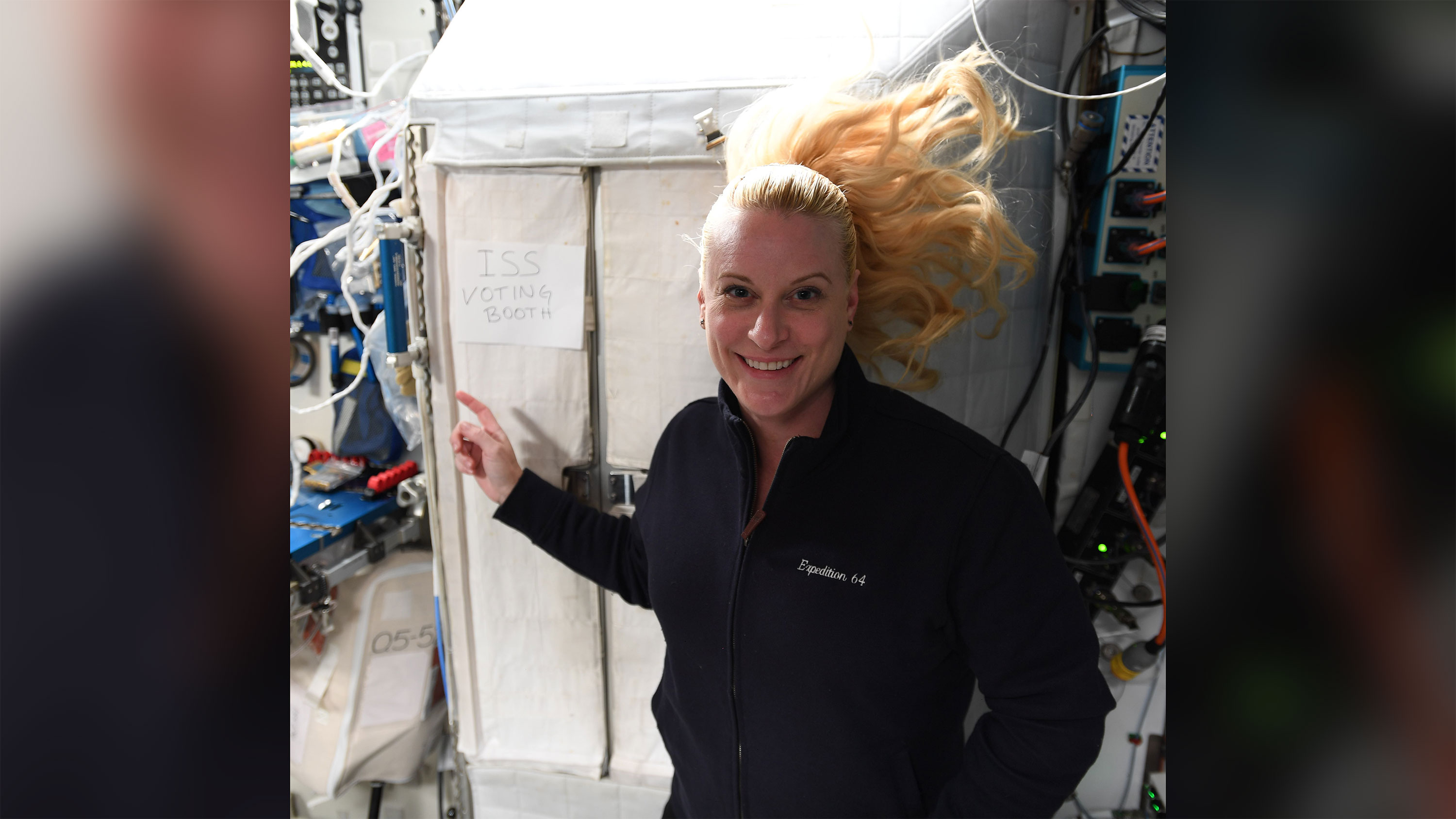 NASA astronaut Kate Rubins voted from space this week, using a secure electronic ballot and a makeshift voting booth on the International Space Station, according to a tweet from NASA Astronaut's verified account.  
Rubins said simply "I voted today," in Thursday's tweet.  
"It's critical to participate in our democracy, we consider it an honor to be able to vote from space," Rubins said in an Oct.16 NASA video.  
Some context: Rubins, who is a flight engineer, also cast her ballot from the International Space Station during the 2016 election, CNN reported.  
"I think it's really important for everybody to vote and if we can do it from space then I believe folks can do it from the ground too," Rubins said in October.  
Astronauts registered to vote in Texas got the right to vote from space in 1997, when Texas lawmakers ruled they could electronically cast their ballot off-planet if they'd be on a spaceflight during the early-voting period or Election Day, CNN reported. 
3 hr 28 min ago
Rep. Alexandria Ocasio-Cortez discusses Biden's position on fracking
From CNN's Sarah Fortinsky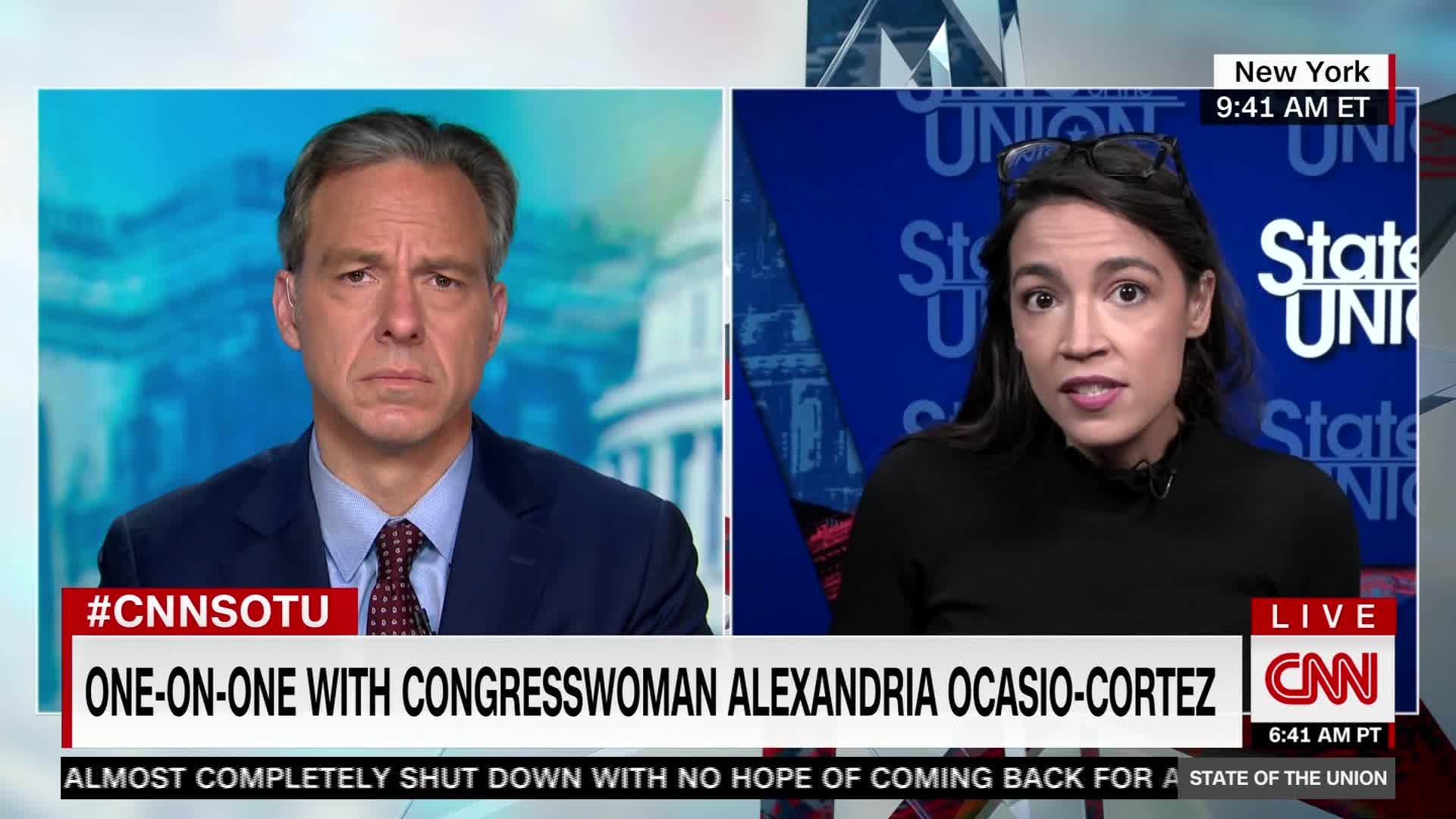 Rep. Alexandria Ocasio-Cortez would not directly criticize Democratic presidential candidate Joe Biden for his commitment not to ban fracking, saying she is not worried about his position on the issue. 
Ocasio-Cortez introduced legislation to get rid of fracking by 2025, and she told CNN that it would be a "privilege" to lobby Biden to take more progressive policy positions on issues like fracking.
"Vice President Biden has made very clear that he does not agree with a fracking ban, and I consider that, you know— it will be a privilege to lobby him should we win the White House, but we need to focus on winning the White House first," Ocasio-Cortez said. "And I'm happy to make my case, but I understand that he is in disagreement with that issue."
She emphasized the importance of focusing on getting progressives into key cabinet positions in the Biden administration. Ocasio-Cortez did not answer directly whether the Obama administration was progressive, saying that it wasn't the former president's fault that many progressive demands weren't met during his term because he was working with a Republican-controlled Congress.