1 min ago
Biden says coronavirus vaccine "has to be free to everyone, whether or not you're insured"
From CNN's Kate Sullivan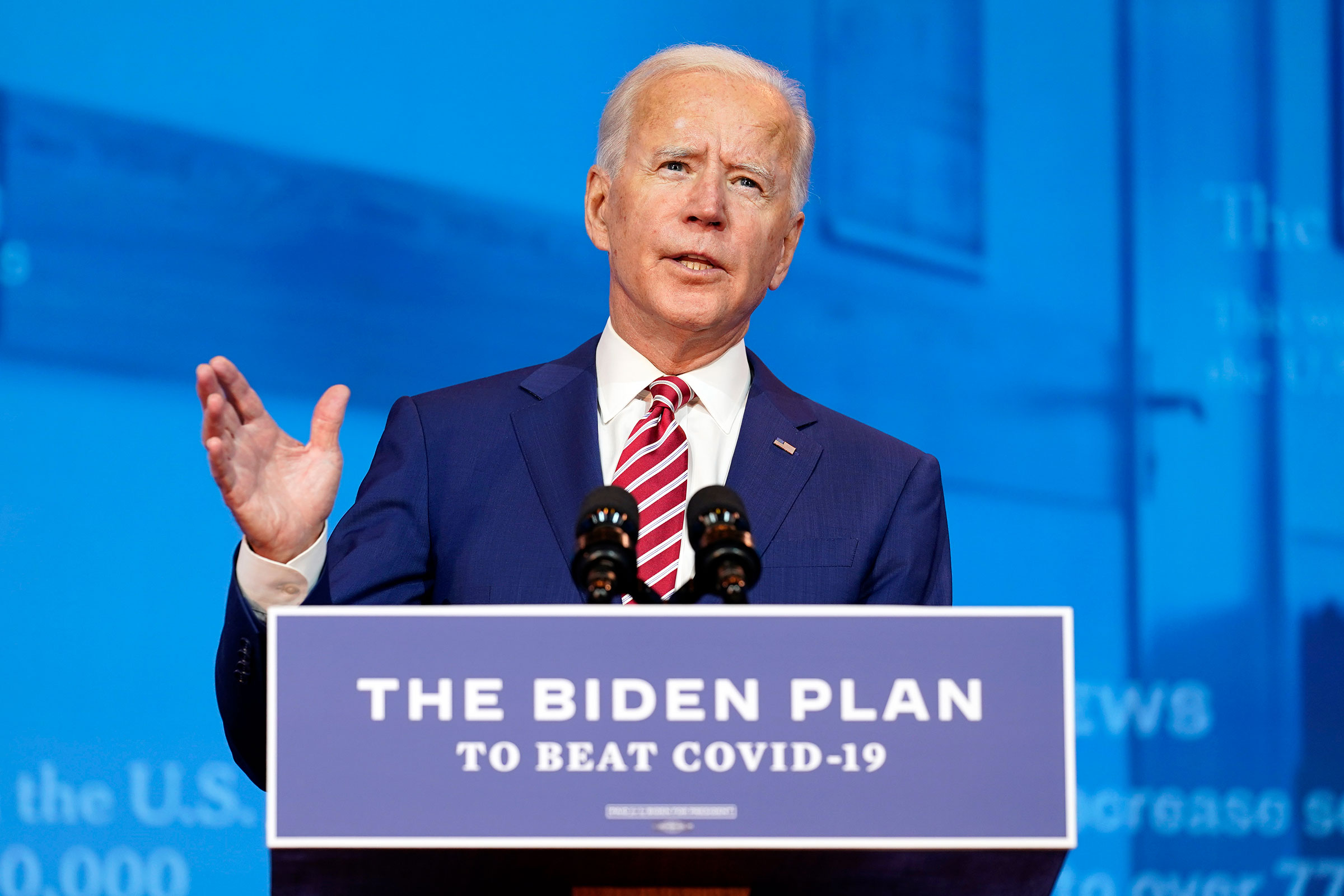 Former Vice President Joe Biden said Friday that if a coronavirus vaccine is developed, it should be provided free to all Americans, whether or not they have health insurance. 
"Once we have a safe and effective vaccine, it has to be free to everyone, whether or not you're insured," Biden said in a speech in Wilmington, Delaware. 
Biden criticized President Trump and Republicans' efforts to dismantle the Affordable Care Act, and said that "overturning the ACA would mean people would have to pay to get Covid-19 vaccine. That's wrong." The Supreme Court is set to hear oral arguments on the future of the ACA on Nov. 10.
Biden said if he is elected president, he would direct the federal government to "bulk-purchase as many doses as necessary of the Covid-19 vaccine so we can provide it free to those who are uninsured, underinsured or Medicaid-eligible."
He noted that despite what Trump has promised, it will still be "many months before any vaccine is widely available." He said that the United States needs a president "who will take responsibility for making sure it gets to every single person in this country in a way that's equitable and accountable."
13 min ago
Biden says Trump "quit on America" with his mishandling of coronavirus pandemic
From CNN's Kate Sullivan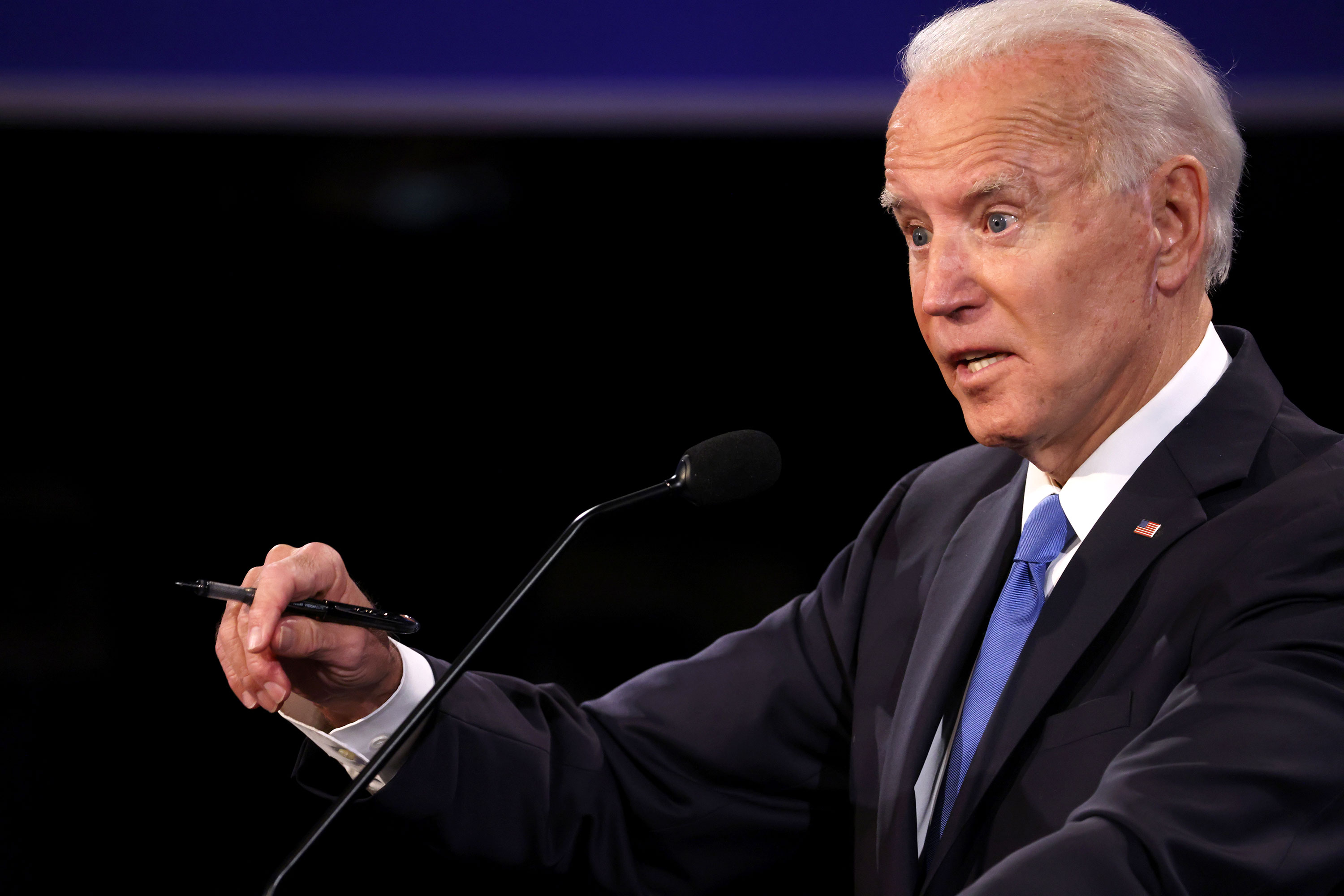 Former Vice President Joe Biden on Friday lambasted President Trump for his administration's mishandling of the response to the coronavirus pandemic, as the United States surpassed 223,000 deaths from the virus. 
"We're more than eight months into this crisis, and the President still doesn't have a plan. He's given up. He's quit on you. He's quit on your family. He's quit on America," Biden said in a speech in Wilmington, Delaware. "He just wants us to grow numb and resign to the horrors of this death toll and the pain it's causing so many Americans."
Biden said Trump "can't erase his own words or deeds." He pointed to the reporting by journalist Bob Woodward that shows Trump admitted he knew weeks before the first confirmed US coronavirus death that the virus was dangerous and repeatedly played it down publicly. 
"Covid-19 dwarfs anything we've faced in recent history and isn't showing any signs of slowing down," Biden said. "The virus is surging in almost every state." 
Biden on Thursday during the presidential debate accused Trump of denying responsibility for the virus' spread in the United States, and predicted that a "dark winter" is coming.
31 min ago
We asked viewers for their reaction to last night's debate. Here's what they said.
From CNN's Melissa Mahtani
With less than two weeks to go until Election Day, the stakes at Thursday night's debate could not have been higher. President Trump and former Vice President Joe Biden faced off in a more cordial debate, discussing a range of issues from the coronavirus pandemic to health care and the economy.
Here's what some of our viewers around the country thought about the debate:
Michael, Columbus, Ohio
"I know what Trump is going to do. As for Biden, he is all over the place on what he is going to do, he says one thing, then denies he said it. He pretty much put his foot in him mouth last night. Besides I can't vote for anyone that tells the American people that we don't deserve to know what he is doing with the courts. Trump isn't perfect but he does get things done and he will get my vote."
Abigail DiMatteo, Stamford, Connecticut
"I thought Trump was an EMBARRASSMENT when he said that only those with the 'lowest IQ's' show up back to court when seeking asylum. How absolutely disgusting and ignorant to say of people who fought for better lives for themselves and their families. Trump was disrespectful, outright lied multiple times, and just a nightmare to watch. I screamed at my phone. Cried once."
Deb Bergeson-Graham, Greendale, Wisconsin
"I thought the debate was dull and somewhat boring. I didn't hear anything particularly new … just a lot of the same old lies from the incumbent. I did think the answer to the last question would have been enough. T didn't answer it. Biden did and very well."
Jaye King, Antioch, Tennessee
"The part about the kids was so cruel, how can DT sleep at night. It's a shame these men DT, Jeff Sessions & … [Rosenstein] separated the kids from their parents, imagine how they would feel if someone 'took' their kids from them — total barbaric behavior and no compassion or shame!"
Liam, Indiana
"Trump won. He needed to stay calm and presidential. He accomplished both goals!"
Keep reading here.
1 hr 6 min ago
More than 55 million people watched last night's debate, down about 11% from first debate
From CNN's Brian Stelter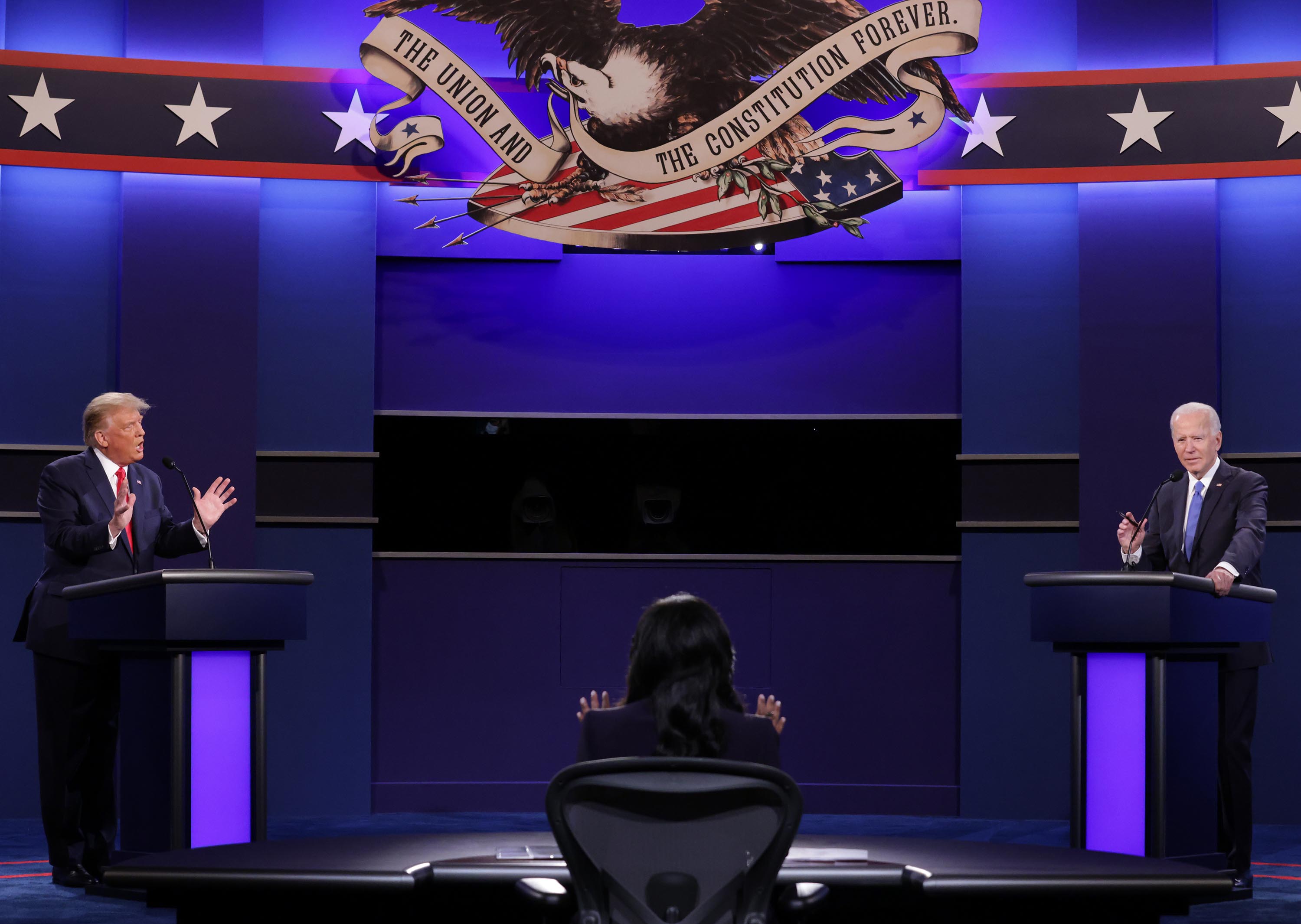 More than 55 million people watched Thursday night's debate, according to preliminary Nielsen TV ratings.
The debate between President Trump and Joe Biden averaged 55.2 million viewers across the six biggest broadcast and cable channels on American television.
For comparison's sake, 62 million people watched the first Trump-Biden debate on those same six channels, which means the second and final debate of the season was down just about 11% from the first.
Frequently the first debate of an election cycle is the most-watched, so this year's results follow a familiar pattern. Thursday's high ratings reflect intense interest in the election.
These numbers are preliminary. The official total, to be released by Nielsen later in the day on Friday, will be even higher because it will count additional channels.
The finalized total for the first debate of the season was 73.1 million.
The Nielsen ratings only include Americans who watched on television sets. An unknown number of people live-streamed the debate on various devices, listened on the radio, or watched in other ways.
1 hr 5 min ago
McConnell moves to shut down debate on Barrett nomination, setting up final vote just days before election
From CNN's Manu Raju, Ted Barrett and Alex Rogers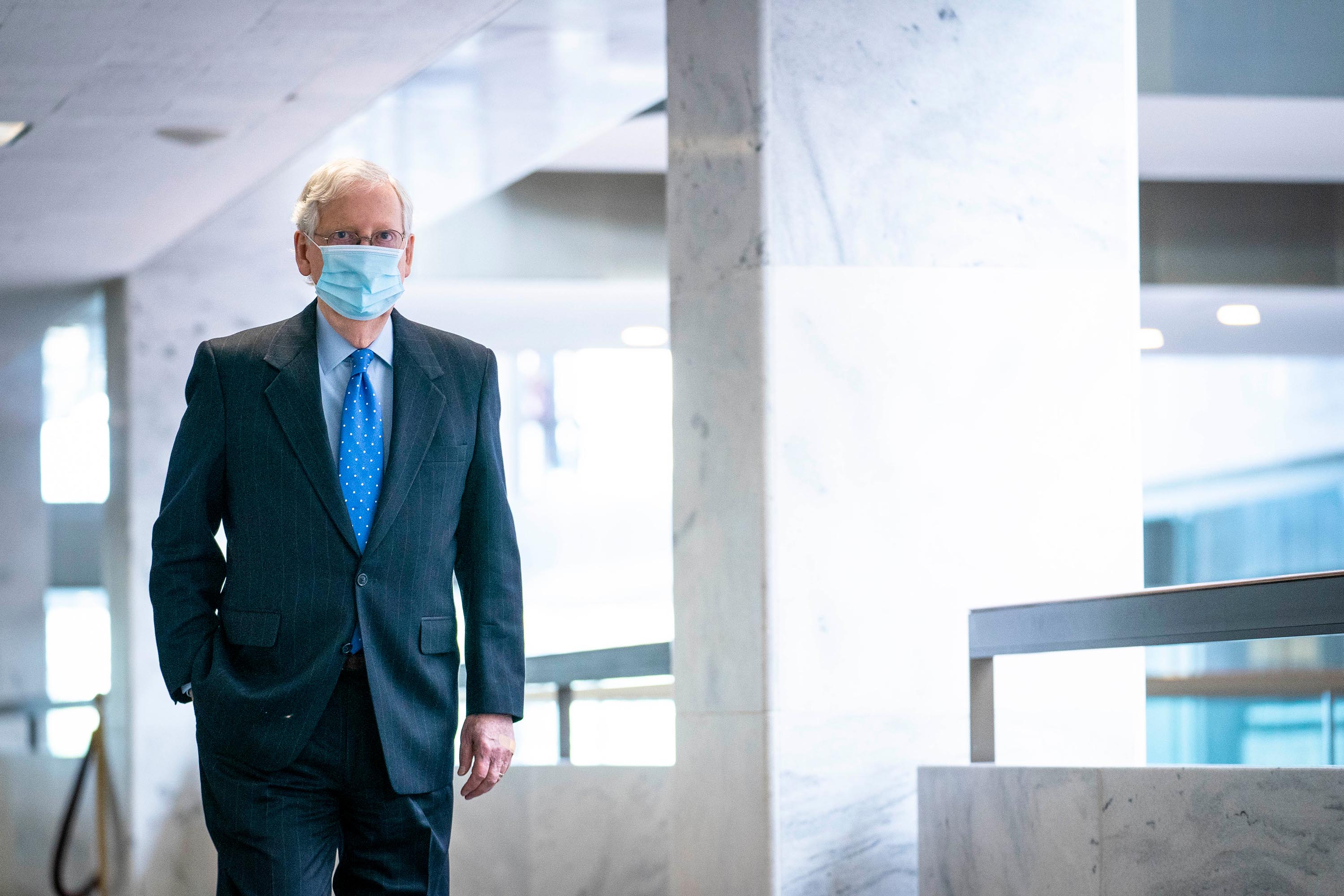 Senate Majority Leader Mitch McConnell, brushing aside Democratic concerns over the expedited timeframe for confirming President Trump's Supreme Court nominee Amy Coney Barrett, moved on Friday to cut off debate and set up a final confirmation vote eight days before the election.
McConnell's move sets up a Sunday afternoon procedural vote to break a Democratic filibuster and then a final confirmation vote, likely on Monday evening.
All Democrats are expected to vote against the nomination and two Republicans — Sens. Lisa Murkowski and Susan Collins — are expected to vote against the nomination as well due to their concerns that it's too close to the election to consider a nominee. 
But Republicans have enough votes to get Barrett confirmed. 
Some background: On Thursday, the Senate Judiciary Committee voted to advance the nomination of Barrett to the Supreme Court. Though the vote was 12-0, the 10 Democratic senators on the panel boycotted the vote, and filled their seats with pictures of people who rely upon the Affordable Care Act, drawing attention to an upcoming case on the health care law's constitutionality.
Barrett, 48, will give conservatives a 6-3 majority on the Supreme Court, influencing a range of issues that could come before it, including Americans' personal privacy rights, campaign finance regulation, affirmative action in higher education, public aid for religious schools, environmental and labor regulations, the ACA and any potential disputes regarding the 2020 election.
If Barrett is confirmed and serves as long as her predecessor, the late liberal Justice Ruth Bader Ginsburg, she will sit on the court for nearly four decades.
1 hr 40 min ago
Pennsylvania Supreme Court rules ballots can't be thrown out for mismatched signatures
From CNN's Katelyn Polantz
The Pennsylvania Supreme Court decided unanimously that county elections officials can't throw out absentee ballots with signatures that they deem don't match versions on file.
The ruling is among a few remaining legal challenges over voter practices in the battleground state.
As with the ruling Friday, Republicans have lost several bids to make vote by mail practices in Pennsylvania stricter.
Here's what the court ruled:
"We conclude that the Election Code does not authorize or require county election boards to reject absentee or mail-in ballots during the canvassing process based on an analysis of a voter's signature on the 'declaration' contained on the official ballot return envelope for the absentee or mail-in ballot. We, therefore, grant the Secretary's petition for declarative relief, and direct the county boards of elections not to reject absentee or mail-in ballots for counting, computing, and tallying based on signature comparisons conducted by county election officials or employees, or as the result of third- party challenges based on such comparisons."
1 hr 2 min ago
More than 2 million ballots have been cast in New Jersey so far, governor says 
From CNN's Ganesh Setty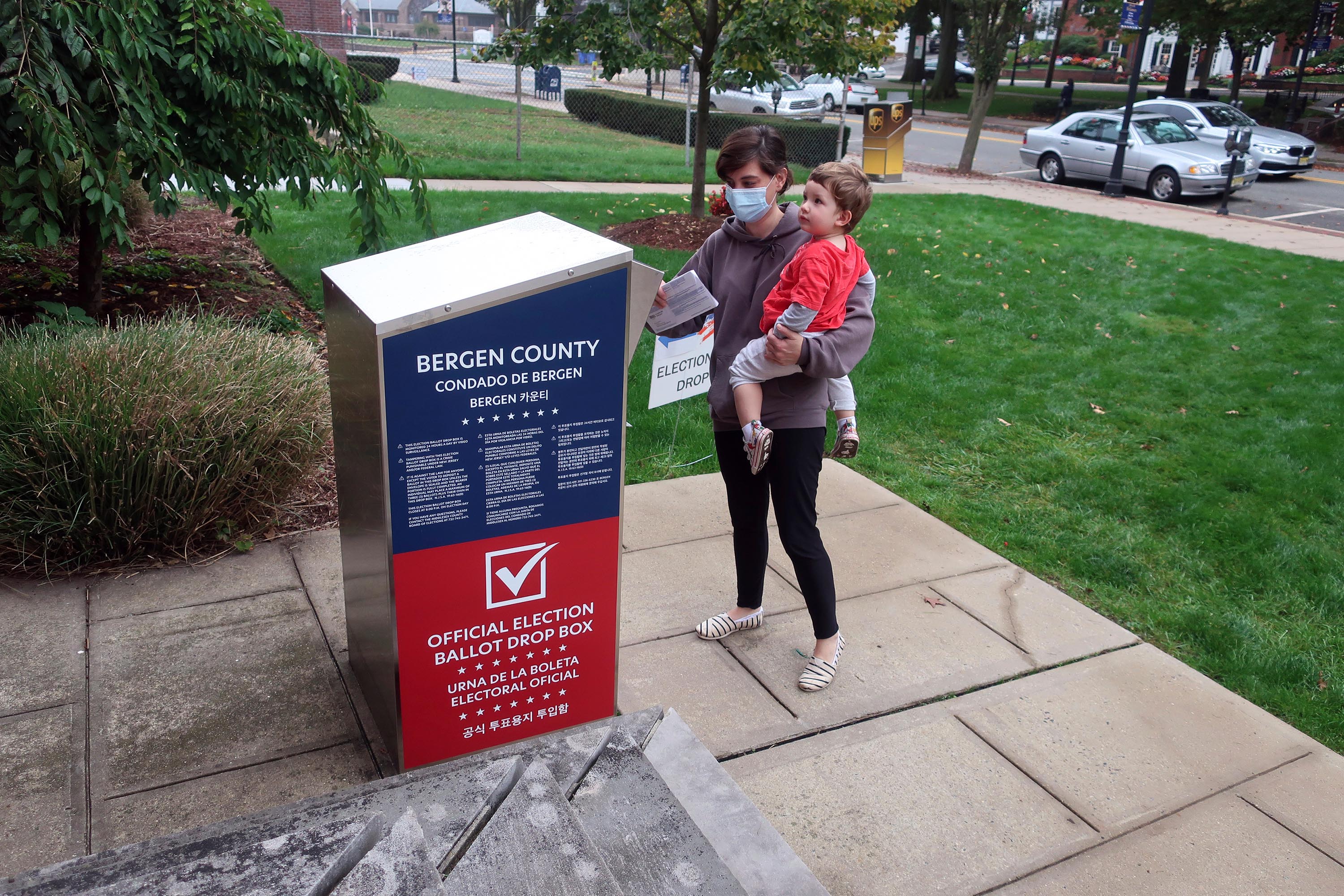 More than 2.27 million New Jersey residents have already voted in the 2020 election, Gov. Phil Murphy tweeted Friday.
That makes New Jersey among six states that have exceeded half of the turnout in 2016 so far, according to the governor.
More on this: Over 50 million Americans have already cast their general election ballots with a week and a half until Nov. 3, according to a survey of election officials by CNN, Edison Research, and Catalist. 
Voters in the 48 states and DC with pre-election vote data available are already setting records as they seek to cast their ballots either by mail or in-person where available. 
2 hr 31 min ago
Vermont governor says debate reaffirmed why he's not voting for Trump 
From CNN's Gregory Lemos 
Vermont Gov. Phil Scott told reporters Friday that even though last night's debate was better than the first, he is still not planning to vote for President Trump.  
"I want to again reinforce the fact that I am not voting for President Trump," said Scott, a Republican. "Who I am going to vote for, who I am going to write in, or vote for has yet to be determined."  
Scott said he hasn't decided whether he will vote in person or drop off his ballot early.  
He said he watched some of Thursday's night debate and was "appreciative that it was much better than the first one, although that was a fairly low bar." 
"Nothing in the debate changed my perspective of my not going to vote for President Trump. I think it just reaffirmed why I'm not," Scott said.  
CNN previously reported that Scott announced in August he wouldn't be voting for Trump.
1 hr ago
Trump: "I wanted to play by the rules" at the presidential debate
From CNN's Aditi Sangal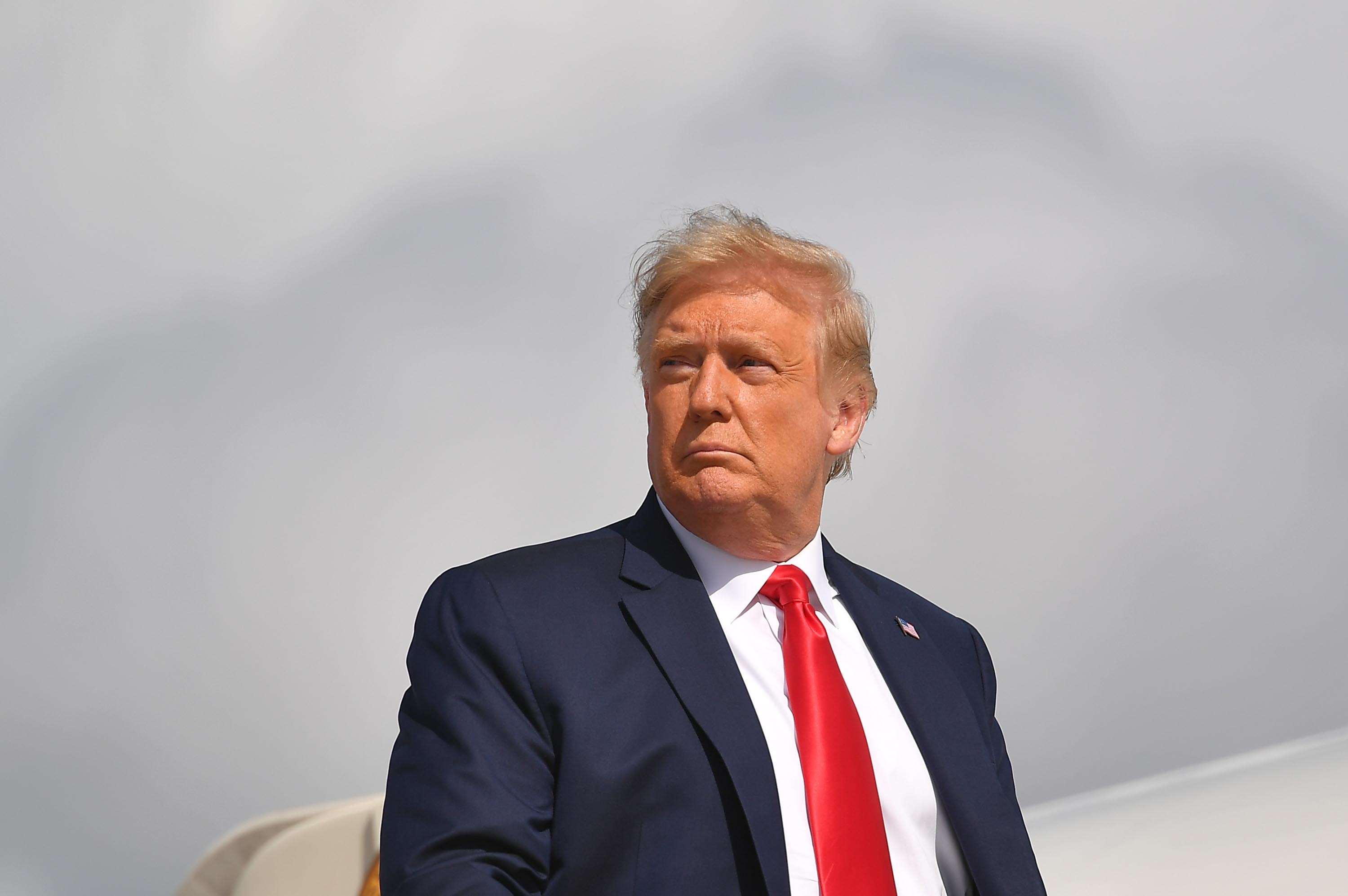 President Trump commented on his calm performance at the final presidential debate, saying he "wanted to play by the rules."
"I thought I did great. There are certain groups of very aggressive people that loved the first debate, but I think this was better. This is obviously a more popular way of doing it. And no, I think I wanted to play by the rules. They felt very strongly about it. It's two different styles. I'm able to do different styles if you had to. This seemed to be much more popular," he told reporters in the Oval Office Friday.
At one point during Thursday's debate, the President said he "took responsibility" for his handling of the pandemic, before immediately saying it wasn't his fault.
Asked Friday if he still took responsibility, Trump responded, "I always take responsibility and I've done a great job and the people around me have done a great job." 
He added that governors "had nothing on their shelves, and we stocked them. And those governors, if they're honest they'll tell you it was the best job they've ever seen. I've had governance say it's one of the best jobs they've ever seen anybody doing anything."