1 min ago
Skepticism of mail-in voting clear in North Carolina
From CNN's Dan Merica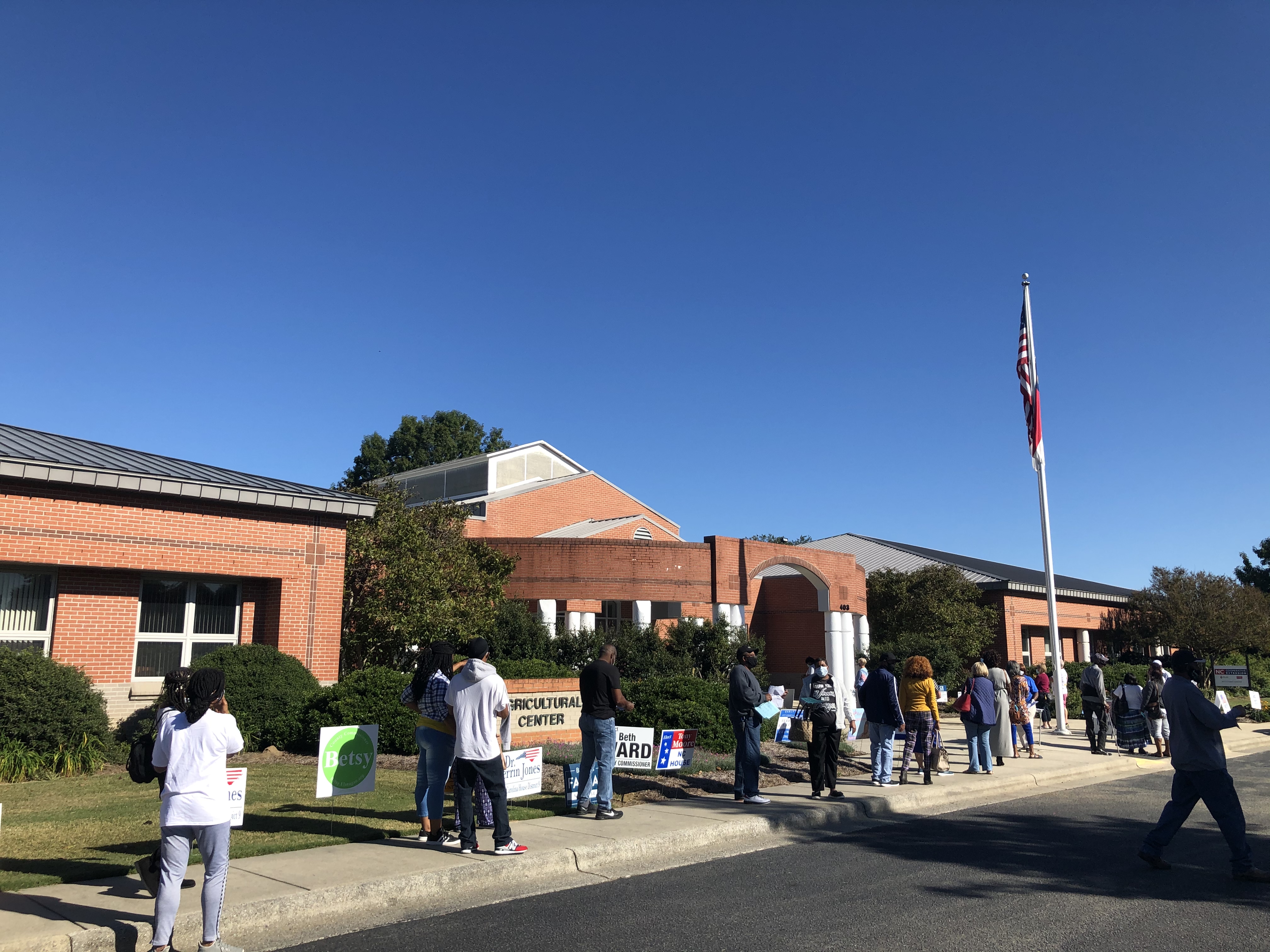 Greenville, North Carolina — Both Republicans and Democrats who lined up to vote here on Thursday said they decided to come out on the first day of early voting in North Carolina because they harbored serious misgivings about the safety of voting by mail.
The comments come as President Trump attempts to raise questions about the election because of the adoption of mail-in voting due to the coronavirus pandemic. Many of Trump's comments about mail-in voting are almost entirely unfounded.
But those in line here in Greenville, just a mile from where Trump rallied with supporters, the skepticism crossed party lines. 
"I thought it was very important to get out here and vote because I wasn't sure about mail in voting," said Teronica Felton from Pitt County. "Things get lost in the mail."
Felton, a 38-year old Black woman who was voting for Democratic presidential nominee Joe Biden, said she had never voted by mail and wanted "to go with what I knew." 
The line continued to grow for much of the morning at the AG Center in Greenville. Some voters chose to get out of their cars to wait in line and vote in person, while others opted for a drive thru lane that allowed them to stay in their vehicles.
James Brown, a 57-year man who works in food services, declined to say who he planned to vote for, but did say his decision to stand in line on Thursday was motivated by doubts about mail-in voting.
"I don't believe in mail-in ballots," he said, adding that he worries that they will actually be counted.
Bernie and Elaine Pittman, two grandparents who are backing Trump, said that they put their concerns about the virus aside when coming to vote.
"We just feel more comfortable coming to the polls," said Bernie Pittman.
"A lot of it is that we have never done that before, so some of that is we are not comfortable with it. We are older and it is not what we are used to doing," said Elaine Pittman, who was trying to count 6 feet between people in line. "It's something psychological."
CNN's got answers to your questions about voting  — and how Covid-19 is impacting the process. Read up here.
34 min ago
Joe Biden tests negative for Covid-19, his campaign says
From CNN's Sarah Mucha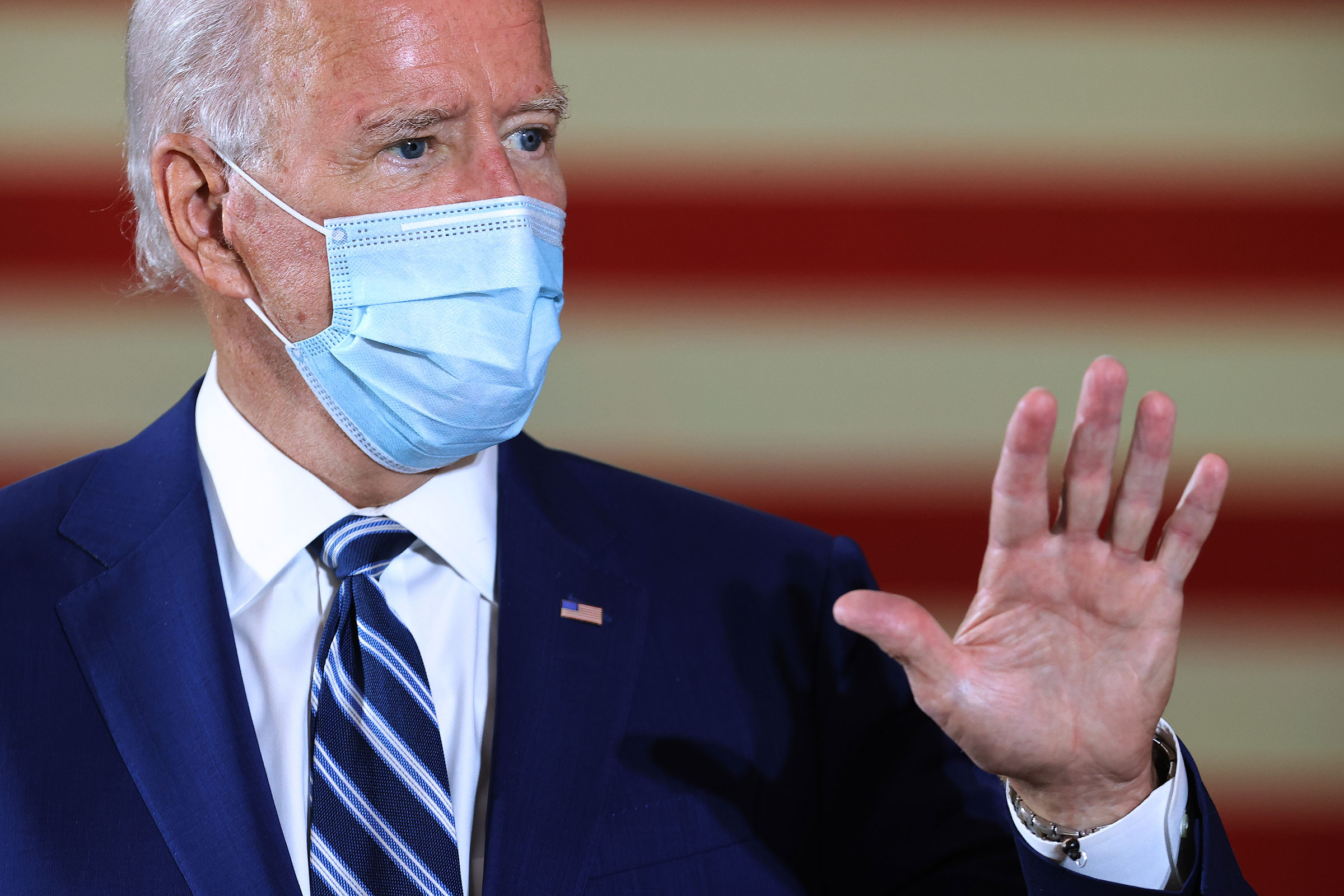 Democratic presidential nominee Joe Biden has tested negative for Covid-19 again, his campaign said in a statement. 
"As part of our regular routine of testing, Vice President Biden underwent PCR testing for COVID-19 last night and COVID-19 was not detected," the Biden campaign said in a statement.
Biden will be taking questions from voters during an ABC town hall tonight. President Trump will also be participating in a competing town hall tonight on NBC. Both town halls start at 8 p.m. ET.
The Trump town hall lasts an hour; Biden's lasts 90 minutes.
22 min ago
More than 17 million ballots have already been cast in 44 states and DC
From CNN's Ethan Cohen and Liz Stark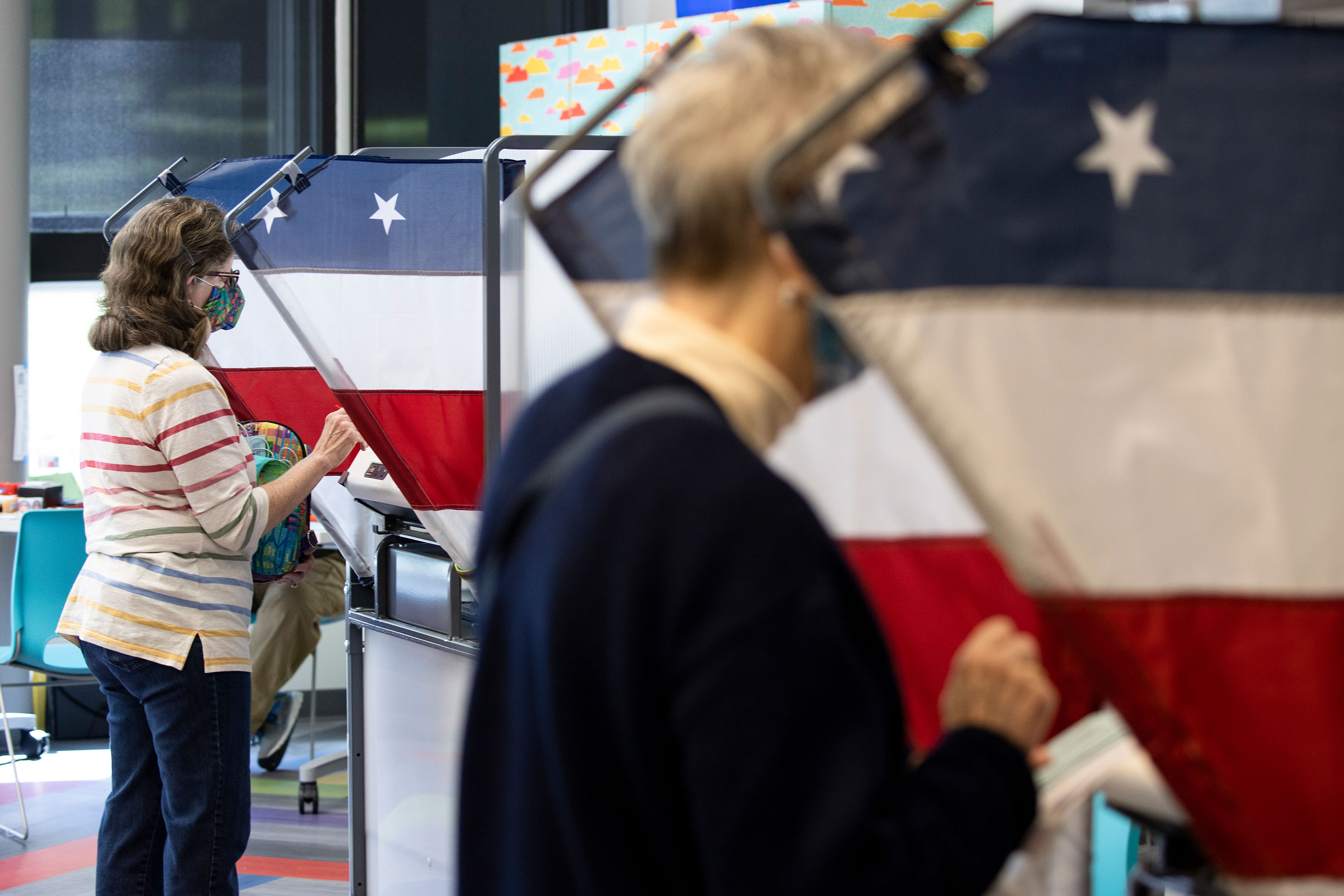 With 19 days until Election Day, more than 17 million ballots have already been cast in 44 states and the District of Columbia, according to survey of voting data from CNN, Edison Research and Catalist.  
Almost 10 million of those votes come from the 16 states that CNN rates the most competitive in the presidential election.  
Today is the first day of early voting in the critical state of North Carolina, but mail-in ballots started going out more than a month ago. 
Here's a look at who's voted so far in the Tar Heel State, according to voting information provided by Catalist, a company that provides data, analytics and other services to Democrats, academics and nonprofit issue-advocacy organizations and is giving new insights into who is voting before November.
Democrats currently hold a wide advantage over Republicans in ballots returned, despite making up nearly 36% of registered voters compared to Republicans' 30%. Half of North Carolina's ballots so far have come from Democrats, and only 18% have come from Republicans.  
This also marks a sharp difference compared to this point in 2016, when Republicans held a five-point lead over Democrats in their share of pre-election ballots cast.  
This data does not predict the outcome of any race, as polling around the country shows Democrats prefer to vote early or by mail, and Republicans prefer to vote in-person on Election Day. 
What we know: North Carolina's voters so far are a more diverse group than they were at this point four years ago.  
White voters make up over three-quarters of those who have already voted, and Black voters make up about 17%. Hispanic and Asian voters comprise about 2% of early voters, respectively. Compared to 2016, White voters currently make up a smaller share of those who have voted so far, while Black voters make up a larger share. 
The breakdown by age is also different this cycle compared to four years ago. The oldest voters make up a smaller share of the early voting electorate, and the youngest voters make up a larger share. 
At this point in 2016, voters 65 or older made up 60% of those who had cast votes; now they make up only 49%. Meanwhile, voters 18-21 made up about a tenth of a percent of those who had already cast ballots in 2016, but now they make up about 3%. Voters 30-39, 40-49 and 50-64 also make up larger shares of the electorate so far, while the share of votes from those 22-29 has dropped slightly from four years ago. 
One piece of the early voting breakdown in North Carolina that hasn't changed much from 2016? Gender.  
Women make up about 56% of those who have already cast ballots. At this time four years ago, that number was 57%. 
1 hr 30 min ago
NBC sparks outrage after it schedules Trump town hall at same time Biden is on ABC
From CNN's Brian Stelter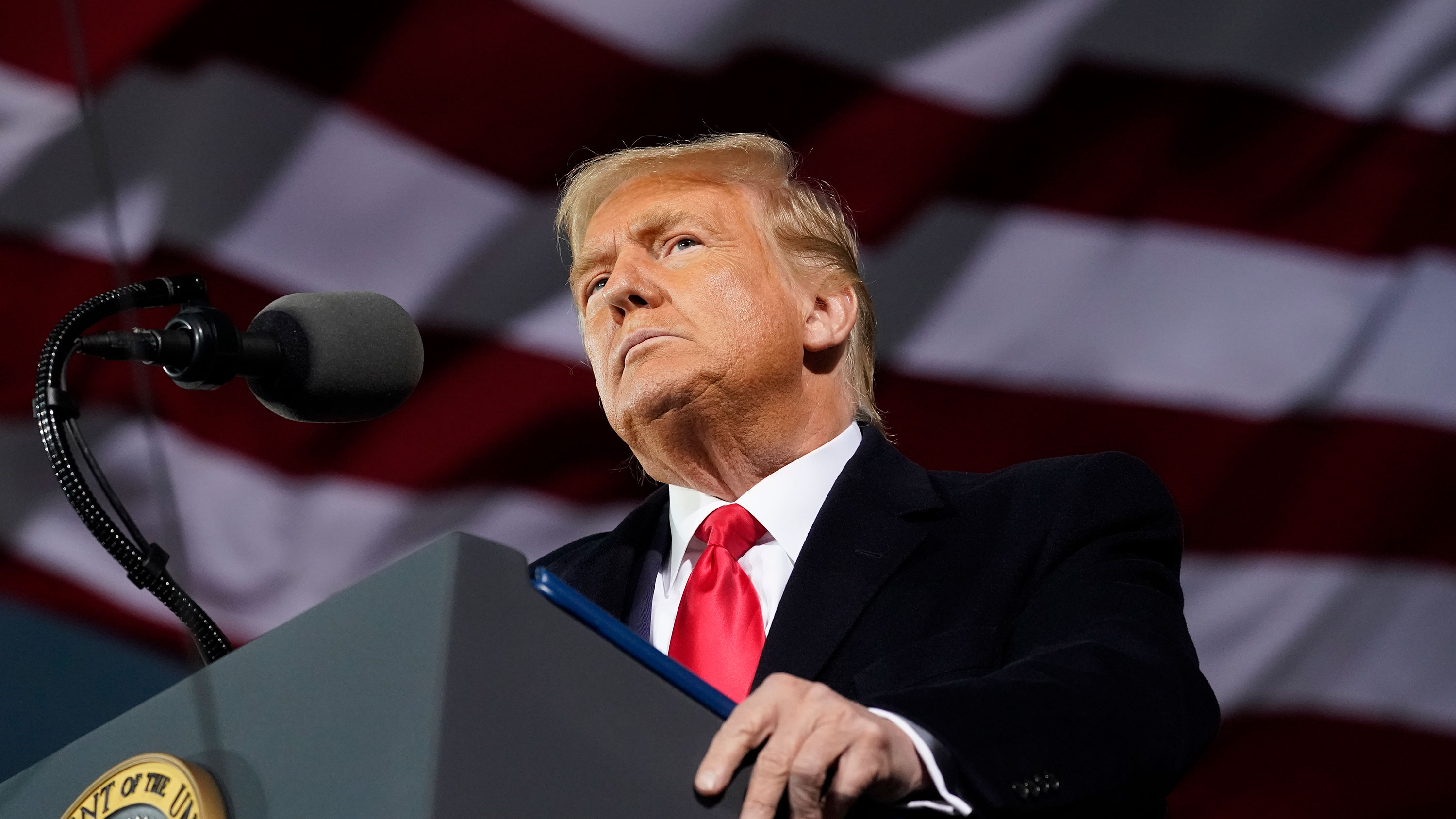 When NBC set out to schedule a television town hall with President Trump, the top priorities were safety and parity with Trump's challenger Joe Biden.
The network's Biden town hall went off without a hitch in Miami, Florida on Oct. 5.
NBC's plans for Trump are almost identical: The same outdoor venue in Miami, the same 8 p.m. time slot, the same 60-minute allotment of time.
But there is one big difference: ABC already announced it will be holding a town hall with Biden at the same time on the same night.
So now NBC is "giving Trump exactly what he wants," in the words of one exasperated senior staffer: a made-by-TV rivalry between the President and Biden.
NBC is hearing a chorus of criticism for its scheduling decision — from liberal activists, working journalists, professors, former NBC executives, and even some current NBC Entertainment stars.
Some staffers inside NBC News and MSNBC are also perturbed by the decision, with some likening it to collusion between the Trump campaign and the network, sources said. No one from the news division has publicly criticized the move.
The dueling town halls will air tonight at 8 p.m. ET, on the same night that the Commission on Presidential Debates was originally scheduled to hold a town hall-style debate between Trump and Biden.
Now, instead, the two men will talk past each other on competing networks.
"Having dueling town halls is bad for democracy," former NBC "Today" show star Katie Couric tweeted Wednesday. "Voters should be able to watch both and I don't think many will. This will be good for Trump because people like to watch his unpredictability. This is a bad decision."
Read more here
2 hr 50 min ago
Pompeo says he would stay on as Secretary of State if Trump wins re-election
From CNN's Jennifer Hansler
In an interview with "Good Morning Orlando" Thursday, Secretary of State Mike Pompeo said he would stay on as a top US diplomat if President Trump wins re-election.
"Just as a yes or no if you can: President wins reelection – will you stay on as Secretary of State if he wants you to?" he was asked.
"Yes. And that's obviously up to the President of the United States, but it's been an incredible privilege. Still work to do as well," Pompeo responded.
2 hr 52 min ago
Harris County Clerk on Texas' policy allowing just one ballot drop box per county: "It's deeply unfortunate"
From CNN's Aditi Sangal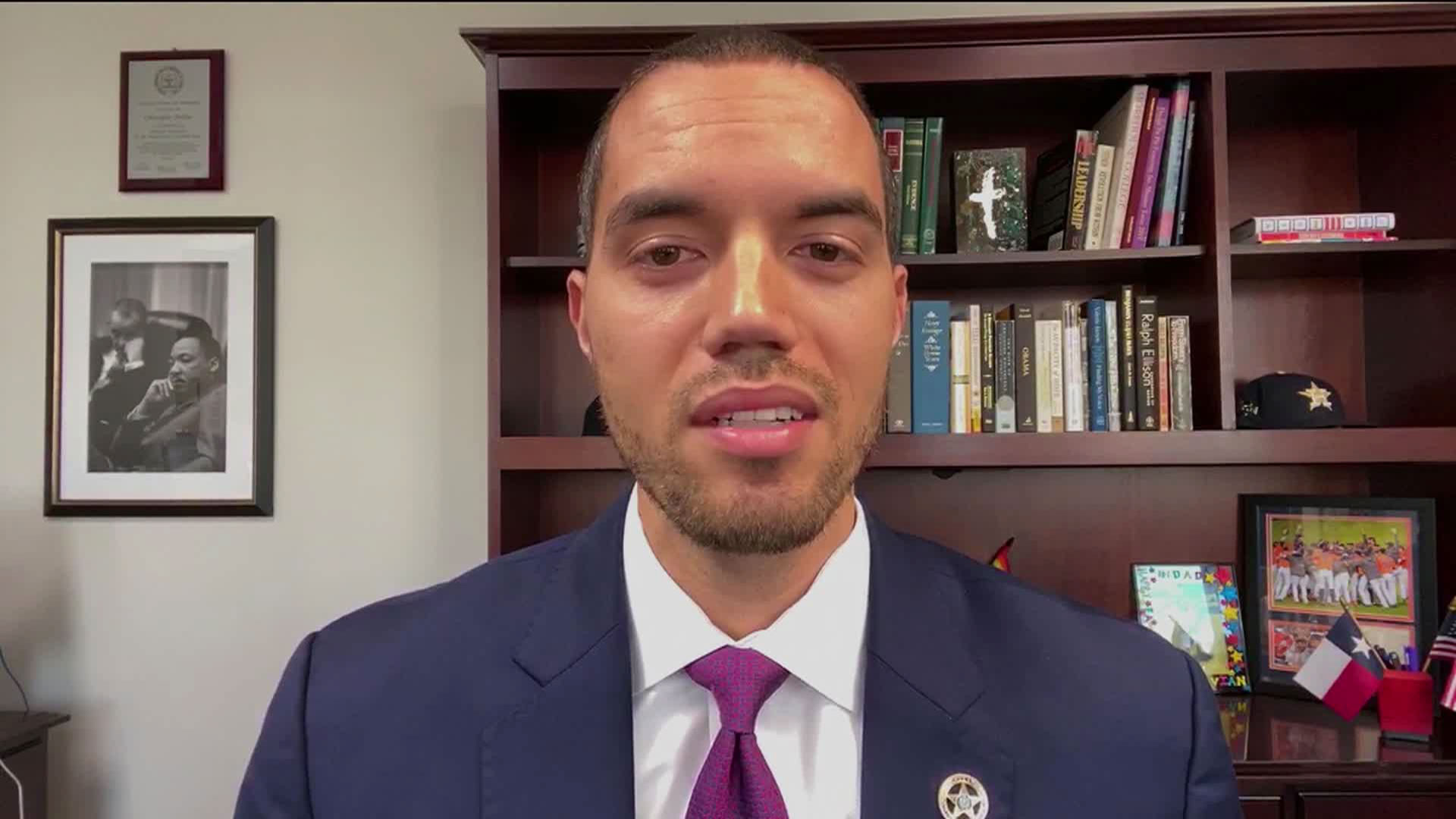 For a second day in a row, more than 100,000 voters cast their votes in Harris County, Texas, according to County Clerk Chris Hollins.
"It turns out when you make it easier for people to cast their ballots, they're more likely to vote. And so we saw a shattering of our early voting records on first day of elections. Just yesterday we topped 100,000 again. We're seeing no signs of slowing down here. We have nearly 15,000 that have voted just this morning in an hour and a half. And those lines are still moving," he said.
The precinct commissioner has asked for more voting machines.
"We have machines in our inventory that we are deploying out to locations that need more of them," Hollins said.
The voter turnout comes as a federal appeals court on Saturday granted a temporary administrative stay, allowing Texas Gov. Greg Abbott's directive for one location per county for ballot drop boxes to remain in place for now.
This has led to voter suppression concerns, and Hollins said the Supreme Court is the only place to appeal this decision right now, but it doesn't look promising.
"Frankly, it's unlikely that we're going to prevail in this matter," he said. "It's deeply unfortunate, it's abuse of the governor's power to make a county like Harris County, larger than the size of Rhode Island, to have a single drop-off point for our seniors and people with disabilities to be able to drop off their mail ballots. But we're working to accommodate those voters."
He added:
"We do have curbside voting at every single voting location and we're seeing a number of seniors come in and surrender their mail-in ballot to vote in person because people are really enthusiastic about having their voices heard right now."
2 hr 44 min ago
Georgia official says there have been "immediate improvements" since early voting bandwidth issue
From CNN's Jason Morris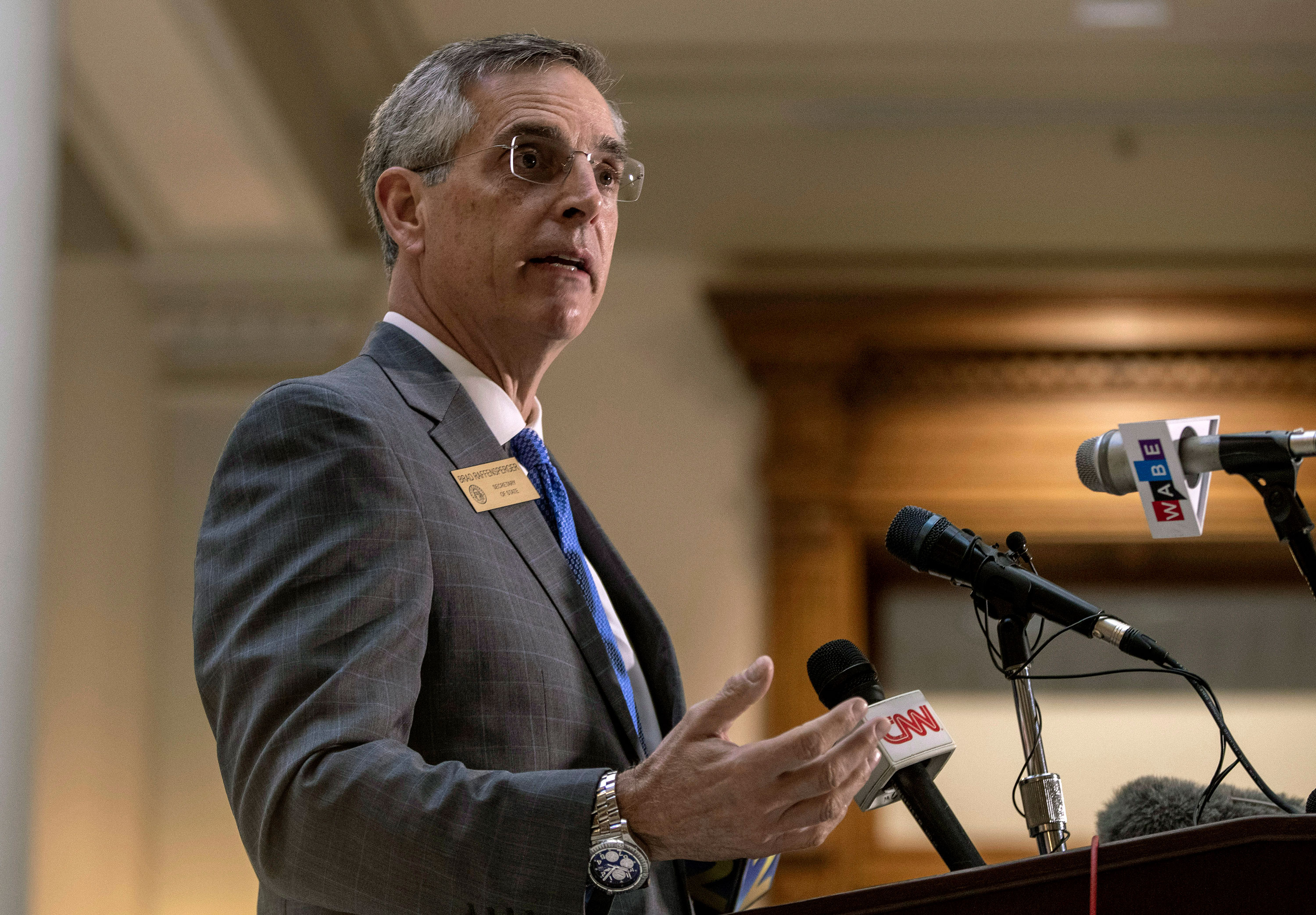 Georgia Secretary of State Brad Raffensperger's office confirmed to CNN that the state's elections software vendor, New Orleans-based Civix, had increased bandwidth Wednesday afternoon, resulting in immediate improvements on wait times that were reported by many counties. 
There has been a statewide "capacity problem" with Georgia's eNet system, the database of digital data records of voter registrations, that is used at early voting poll locations to check voters in. 
According to Raffensperger's office, wait times fell from more than three hours to about one hour Wednesday afternoon at several early voting sites in metro Atlanta.
They said there were 377,477 ballots cast in person during the early voting tally as of Wednesday after the polls closed, the third day of early voting in the state. 
On Oct. 19, 2016, the end of the third day of early voting four years ago, there were 258,900 ballots cast in person across Georgia. 
4 hr 6 min ago
Trump: "I'm not tested every day but I'm tested a lot"
From CNN's Betsy Klein
President Trump said he is "not tested every day" but is "tested a lot" — comments that come as the White House still refuses to say when he last tested negative for Covid-19 before his coronavirus diagnosis. 
Asked whether he was tested every day, Trump said this:
"I'm tested not every day but I'm tested a lot. I was really tested a lot after I got rid of it because they wanted to make sure and I was tested a lot. I said how many tests do I have to take? But the doctors did a great job."
He went on to praise his Regeneron treatment, which he again referred to as a "cure."
1 hr 59 min ago
Biden will still participate in town hall tonight after Harris staffer tests positive for Covid-19
From CNN's MJ Lee, Sarah Mucha and Jasmine Wright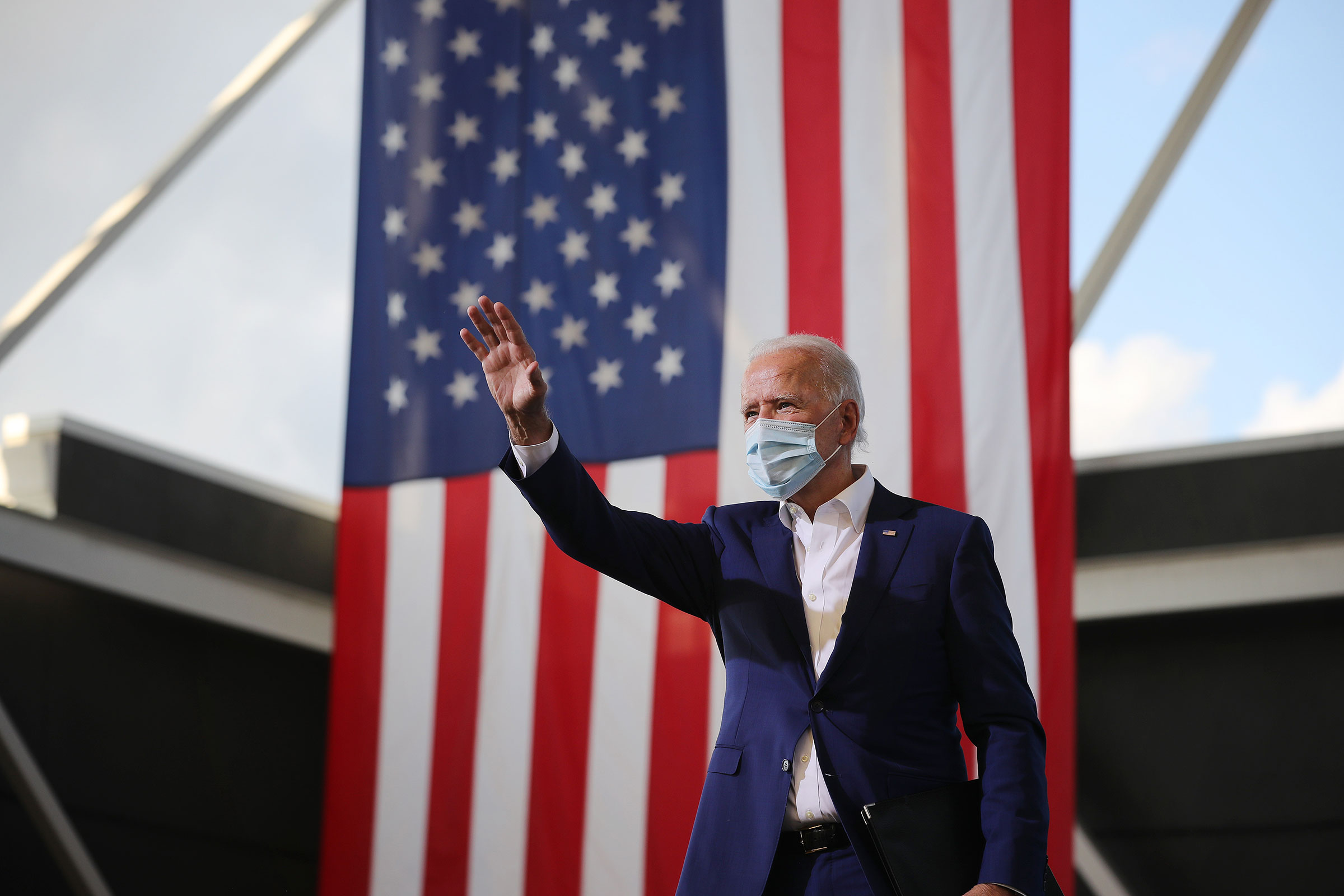 Joe Biden will still participate in his scheduled ABC town hall tonight following news that a staffer for his running mate tested positive for Covid-19.
The Biden campaign said the former vice president has not been exposed and will return to in-person campaigning tomorrow. He will still participate in the ABC town hall this evening.
"We are canceling senator Harris's travel through Sunday October 18, but she will keep a robust breath and schedule a virtual campaign activities to reach voters all across the country during this time. I shall return to in person campaigning on Monday, October 19. And this is the exact conduct that we have continuously modeled in this campaign," campaign manager Jen O'Malley Dillon told reporters on press call.
Sen. Kamala Harris was set to travel to North Carolina today, with campaign stops in Asheville and Charlotte. But the trip was called off at the last minute – pool reporters were already on the ground in Asheville when they were informed that Harris will not be traveling there after all, per pool reporters. 
Earlier today the campaign announced Harris is suspending travel until Sunday after her communications director, Liz Allen, and a non-staff flight crew member tested positive for coronavirus.
Harris herself has taken two PCR tests since Oct. 8, and her last negative PCR test was October 14th, per O'Malley Dillon. 
The campaign said both Allen and the non-staff individual were on a flight with Sen. Harris on October 8. On this flight, the campaign said Harris was wearing an N-95 mask and that she was not within six feet of those two people for more than 15 minutes. Before and after the flight, both individuals tested negative, the campaign said.