1 min ago
Former White House chef to CNN: "There's a big cover up … and it's putting real lives at risk"
From CNN's Betsy Klein
Sam Kass, former White House chef and adviser to first lady Michelle Obama, voiced his anger with the Trump administration's handling of coronavirus as it relates to the White House residence staff.
In a four-minute Instagram video posted earlier Wednesday, Kass expressed his outrage following reports residence staff have been put in danger. 
"We're starting to actually learn that there's been a big cover up in there. There's been no transparency … and it's putting real lives at risk," Kass told CNN in an interview Wednesday afternoon. 
After a report from the New York Times that two housekeeping staffers had tested positive and were asked to use discretion, Kass raised the possibility that other potential close contacts were not informed internally. 
"There were gaps in communication where people had no idea what was going on, and a lack of communication. From what I've heard, they didn't know, which is insane," he said. 
In his opinion, both President Trump and first lady Melania Trump, who were both diagnosed with Covid-19 last week, should not be at the White House around residence staff "unequipped" to deal with infectious disease, and, rather, in the care of trained medical professionals. 
Kass outlined the potential for cross-contamination – even though the East Wing instituted a mask policy early in the pandemic, the West Wing did not. And residence staff are frequently around West Wing staff, setting up and breaking down events in the East Room and Rose Garden, among others. He said the dueling mask policies showed the administration's "incompetence and hypocrisy."
"It means they knew they should be in masks. That's the policy in their home. They knew people should be testing frequently, if not daily. They let the rest of their staff be exposed without any rules, and how dare they," he said.
Many of the workspaces used by residence staff are extremely small and have a potential for spread, including the pastry shop, which Kass said is "like a walk-in closet," and "tiny little offices underground" including the engineers' room, the carpentry shop, and the electricians' office.
Kass said he was "horrified" by images of the President walking into the residence from the Truman Balcony without a mask after he returned from the hospital. 
"I just couldn't imagine being so careless with the lives of these people who are there to serve and take care of you. It was so unrecognizable for everything I know to be true about that place, the spirit, the camaraderie, the care that people take for each other. I just couldn't believe my eyes," he said. 
He said he felt compelled to speak out because residence staff, with a long history of discretion, would not speak for themselves. 
"There's a deep tradition in the residence of being credibly discreet and never speaking out, and I know they're not going to," he said. "The privacy of the first family, it's tantamount. They would never violate that trust, even when their own lives are at risk."
Watch more:
28 min ago
Antibody treatment could have affected Trump's blood test, pharmaceutical company says
From CNN's Amanda Sealy and Maggie Fox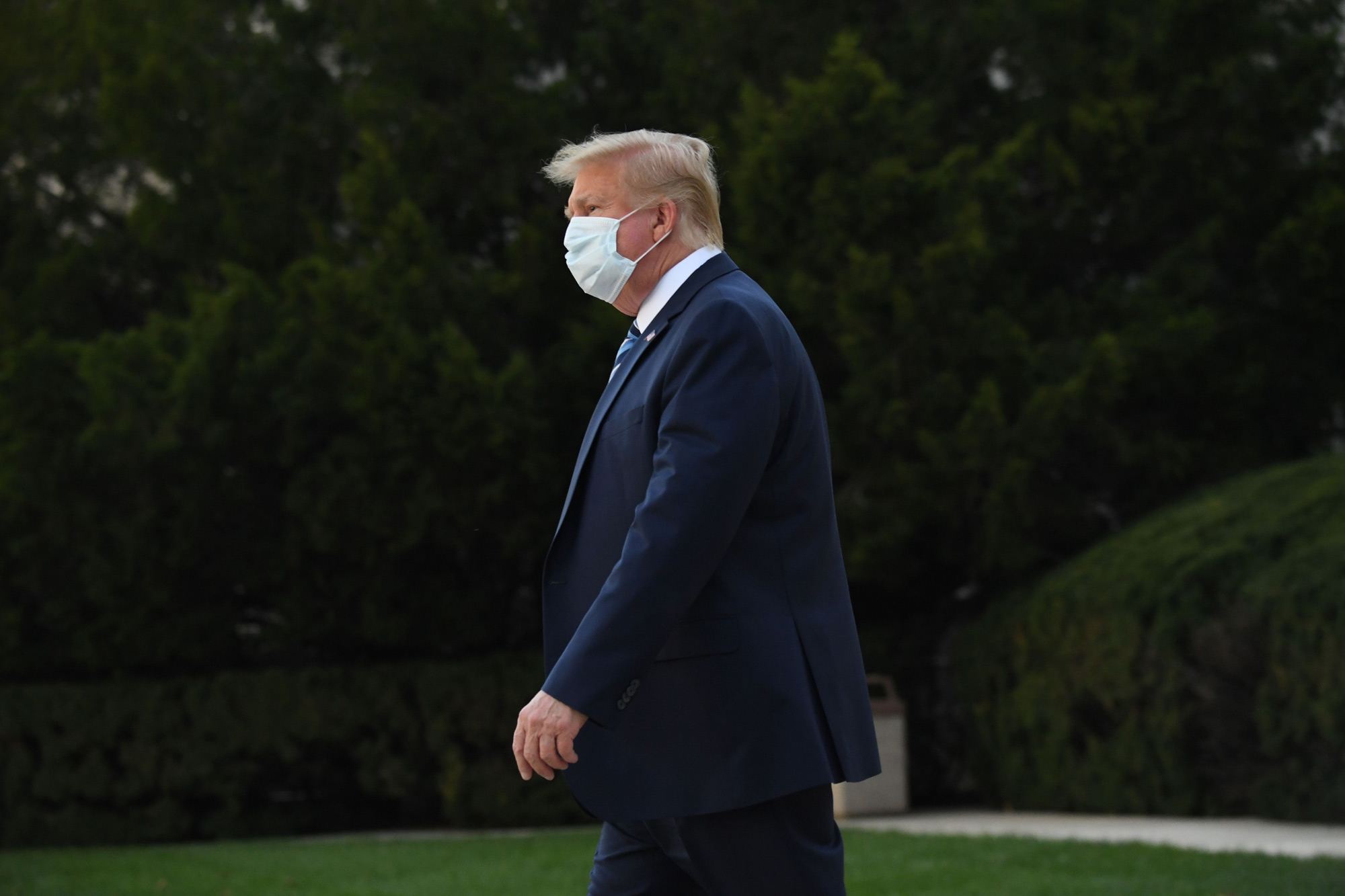 Regeneron, the company that makes the experimental treatment given to President Trump last week, told CNN their antibody treatment could have affected the blood test that shows Trump has antibodies to the coronavirus.
Earlier today the President's physician, Dr. Sean Conley, released a memo on the President's health. In it, he said Trump had "detectable levels" of coronavirus antibodies as of Monday. 
"Of note today, the President's labs demonstrated detectable levels of SARS-Cov-2 IgG antibodies from labs drawn Monday, October 5th; initial IgG levels drawn late Thursday were undetectable," the memo read. 
Trump received a single infusion of Regeneron's dual monoclonal antibody treatment on Friday. The company said the IgG antibody test would have detected the engineered antibodies that were administered to Trump.
Those antibodies – laboratory versions of immune system proteins designed to home in directly on specific parts of the coronavirus – would remain detectable in his system for several months.
1 hr 32 min ago
Trump feels "great!" and is "symptom-free," his doctor says
From CNN's Betsy Klein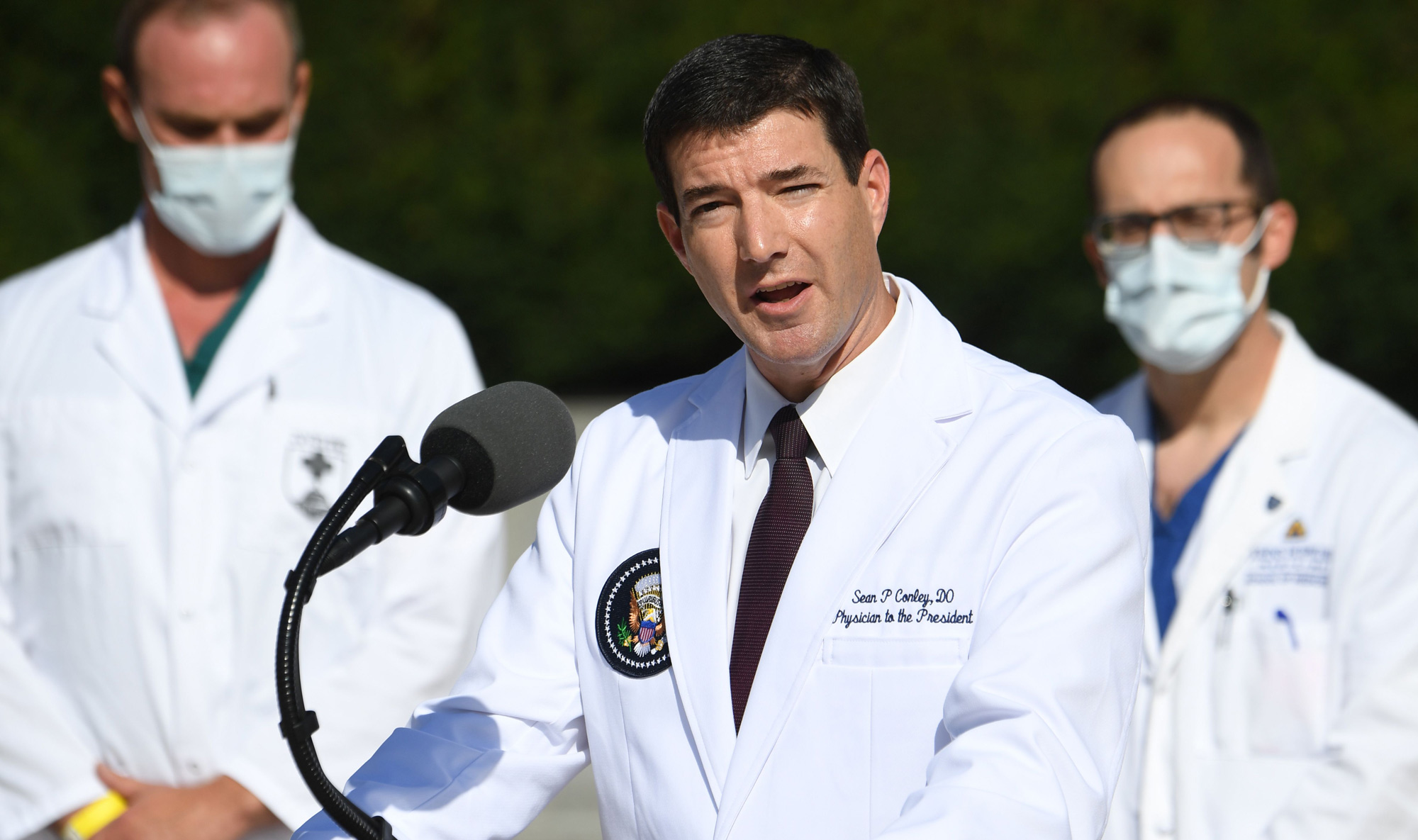 The President's physician Dr. Sean Conley has released a new memorandum on the President's status, claiming President Trump has been "symptom-free for over 24 hours."
Trump, Conley wrote, "has not needed nor received any supplemental oxygen since initial hospitalization," and has been "fever-free for more than 4 days."
Trump's labs, Conley said, "demonstrated detectable levels of SARS-CoV-2 IgG antibodies from labs drawn Monday."
Trump told him he feels "great!" Conley wrote, including an exclamation point. 
Conley has not briefed reporters since Monday.
Read the memo:
1 hr 46 min ago
Pences test negative ahead of vice presidential debate
From CNN's Betsy Klein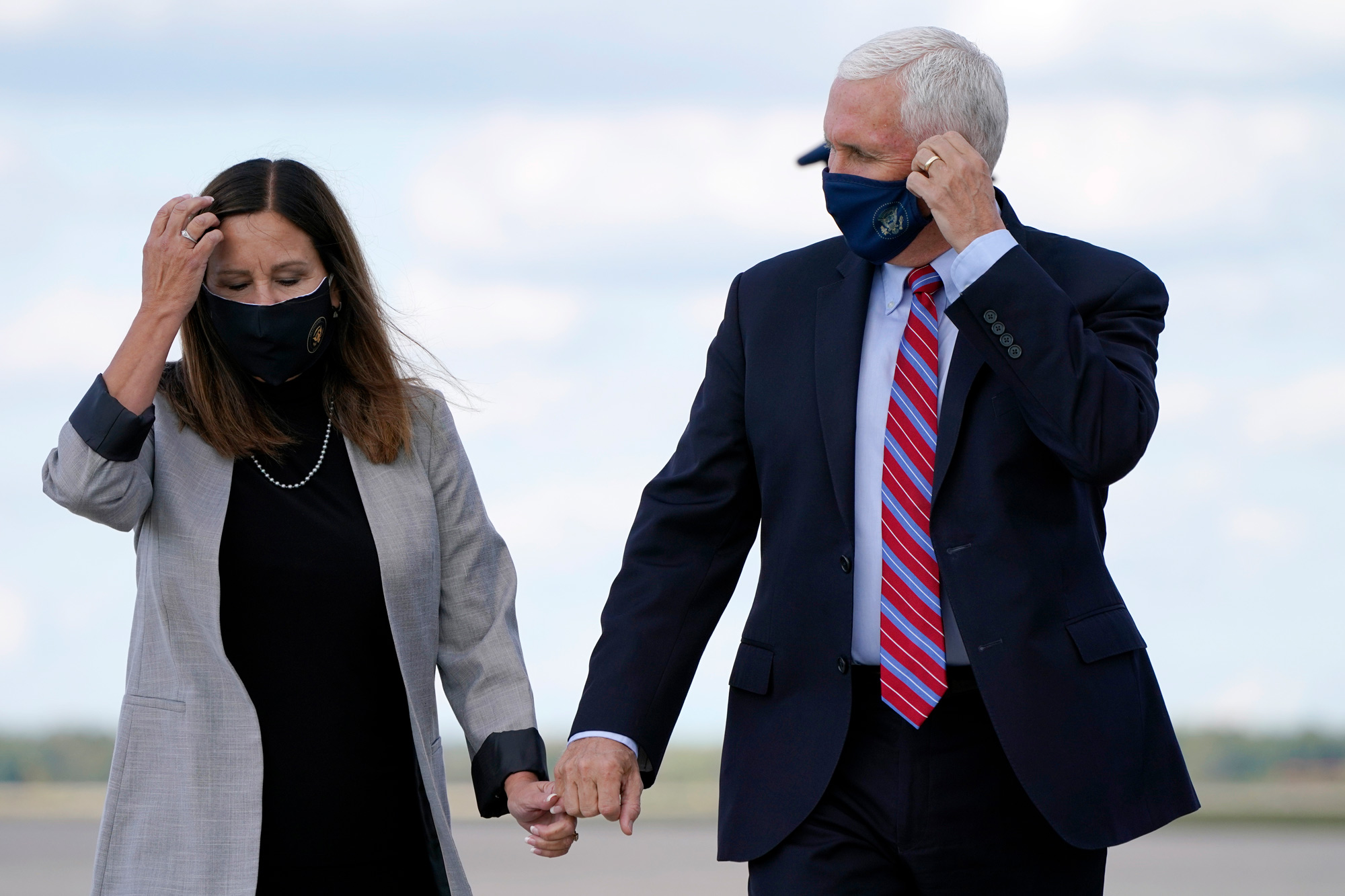 Both Vice President Mike Pence and second lady Karen Pence have tested negative for Covid-19 ahead of this evening's debate, an administration official confirms. 
2 hr 3 min ago
The second presidential debate will depend on Trump's health and whether debate crew can be safe around him
From CNN's Aditi Sangal
The Commission on Presidential Debate is still planning for the second presidential debate, co-chair of Frank Fahrenkopf said Wednesday. However, it's not without concern. Everything depends on the President's health status and whether people around him, including the commission's crew, will be safe, he told CNN.
"It's going to depend on what the doctors say about his health, whether or not only will he be safe, but the people around him be safe," he said. "We're concerned about our staff and workers here. We have a crew of about 65 people who work on these things. So it's going to depend on what the medical evidence is and what the advice we get whether or not it's safe to go forward."
"We're going forward with our planning for both the second and final one in Nashville," Fahrenkopf added. "We will make decisions and spend time after [the vice presidential debate] is in the can tonight as to what we're going to do for the next one, once we get that advice."
Democratic presidential nominee Joe Biden said Tuesday that the second presidential debate should not be held if President Donald Trump is still infected with coronavirus, but that he would base his participation in the debate upon recommendations from medical experts.
Watch:
3 hr 44 min ago
Covid-19 affected 17 members of this nurse's family. She hopes Trump takes the virus seriously.
From CNN's Aditi Sangal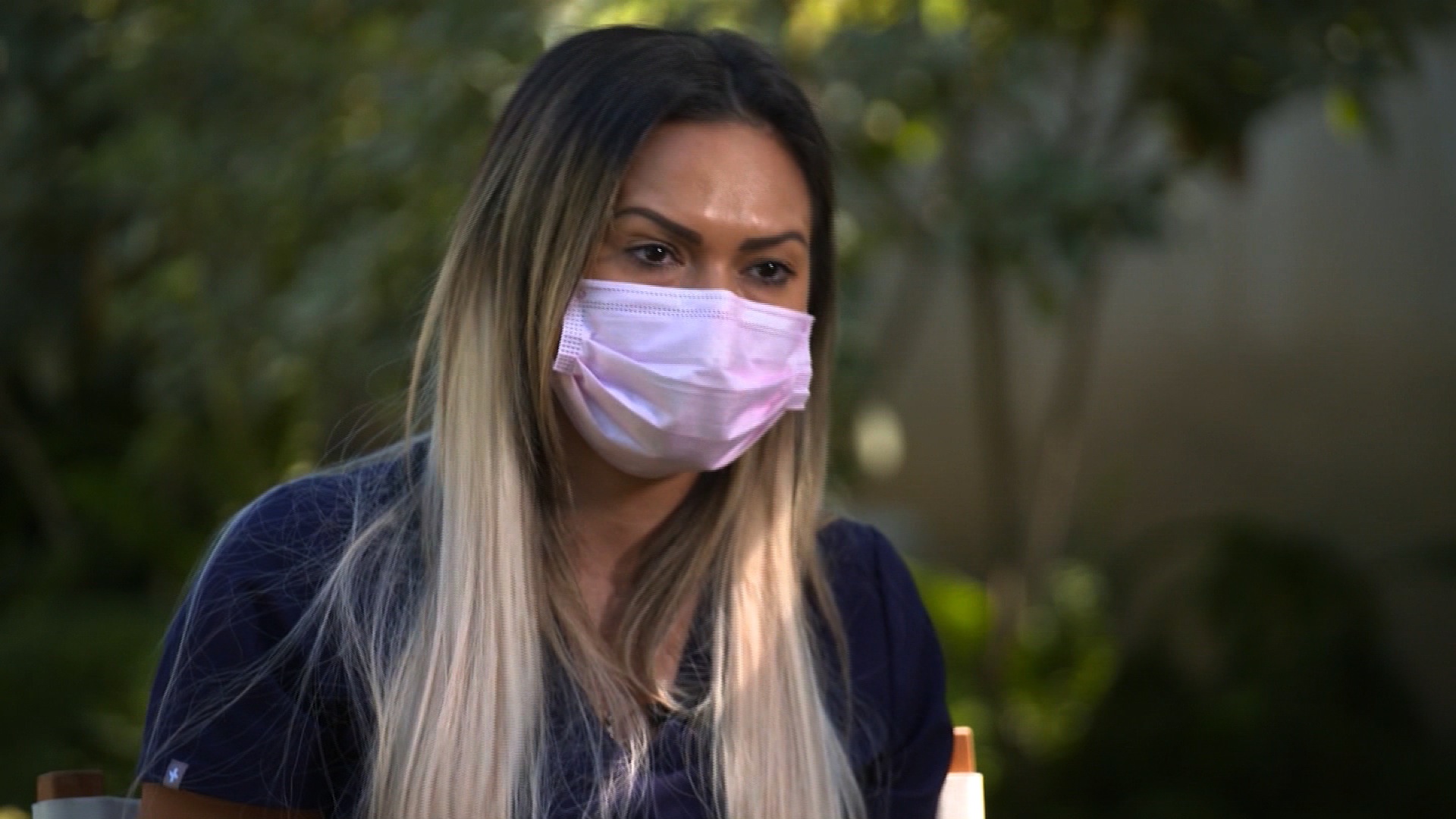 While President Trump has been downplaying the coronavirus pandemic, Julia Jimenez, a health care worker who has been treating coronavirus patients since the pandemic began, has been strained at work and at home.
The coronavirus has affected 17 members of her family.
"I [looked] at my patients every day, like I would hate it if that was my family member, and now it is."
Meanwhile, Jimenez said she has been living in hotels since March and isolating from her parents and her son to reduce their risk of exposure to the virus.
"I don't sleep very well. I'm very, very stressed," she told CNN's Miguel Marquez.
The President's message to Americans about the pandemic only adds to it.
"I think we're in big trouble and that it's going to get a lot worse before it gets better," she said. "I think our country is in bad shape right now and they're getting really bad advice."
With the President testing positive for the virus, she hopes that he will change his message.
"I hope that he'll change his message to people, saying they really do need to take it seriously and not make so many jokes about not wearing the mask. Like, now you see firsthand how serious it is," she said.
Watch more:
4 hr 4 min ago
Harris tests negative for coronavirus
From CNN's Jasmine Wright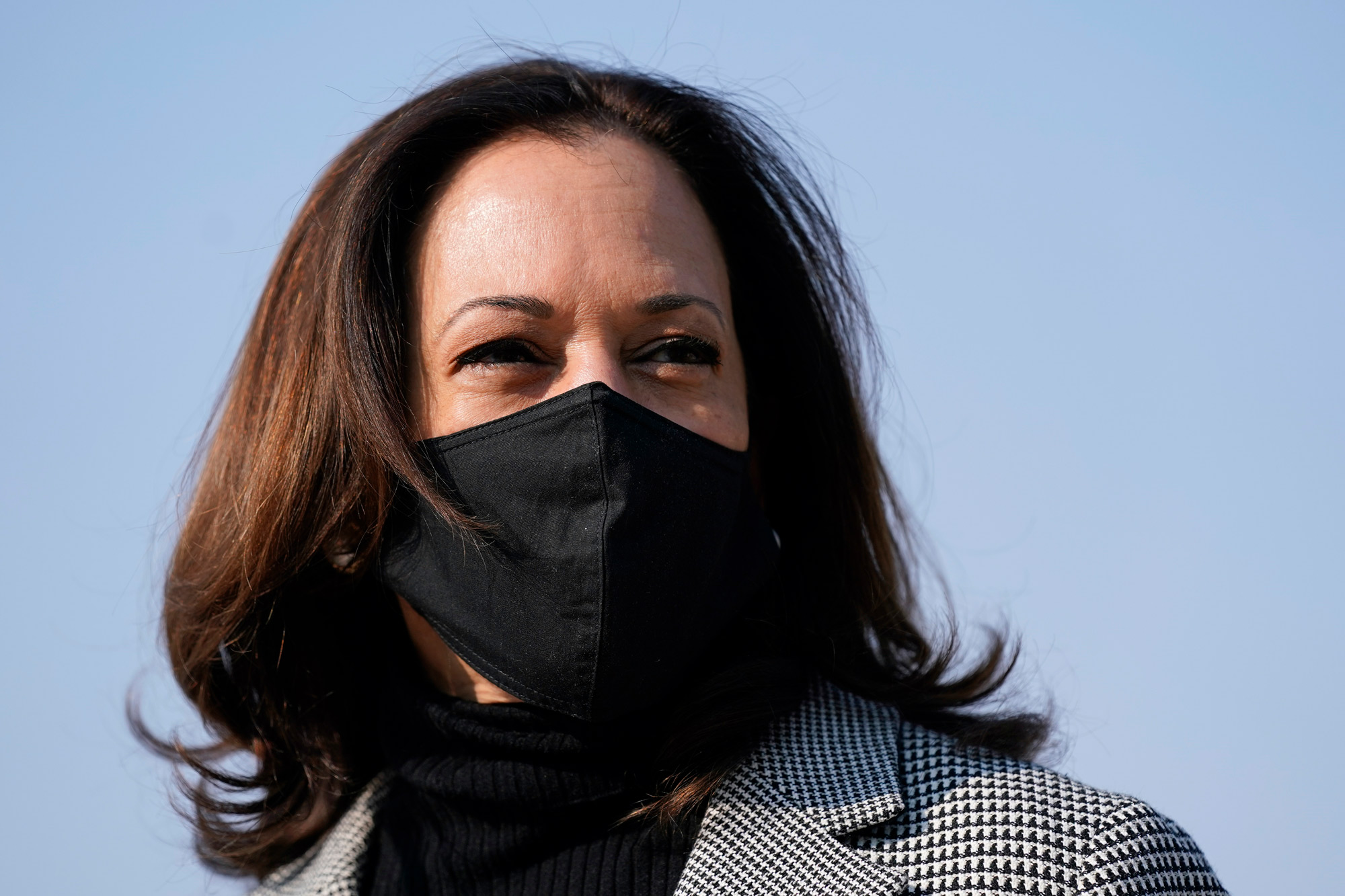 Ahead of tonight's Vice Presidential debate, Sen. Kamala Harris received a negative result after undergoing PCR testing for Covid-19 on Tuesday.
Polymerase chain reaction tests, known as PCR, are the most common and most accurate tests for determining whether someone is currently infected with the novel coronavirus.
3 hr 49 min ago
Former Pence aide says she's concerned about him as Covid-19 hits the White House
From CNN's Aditi Sangal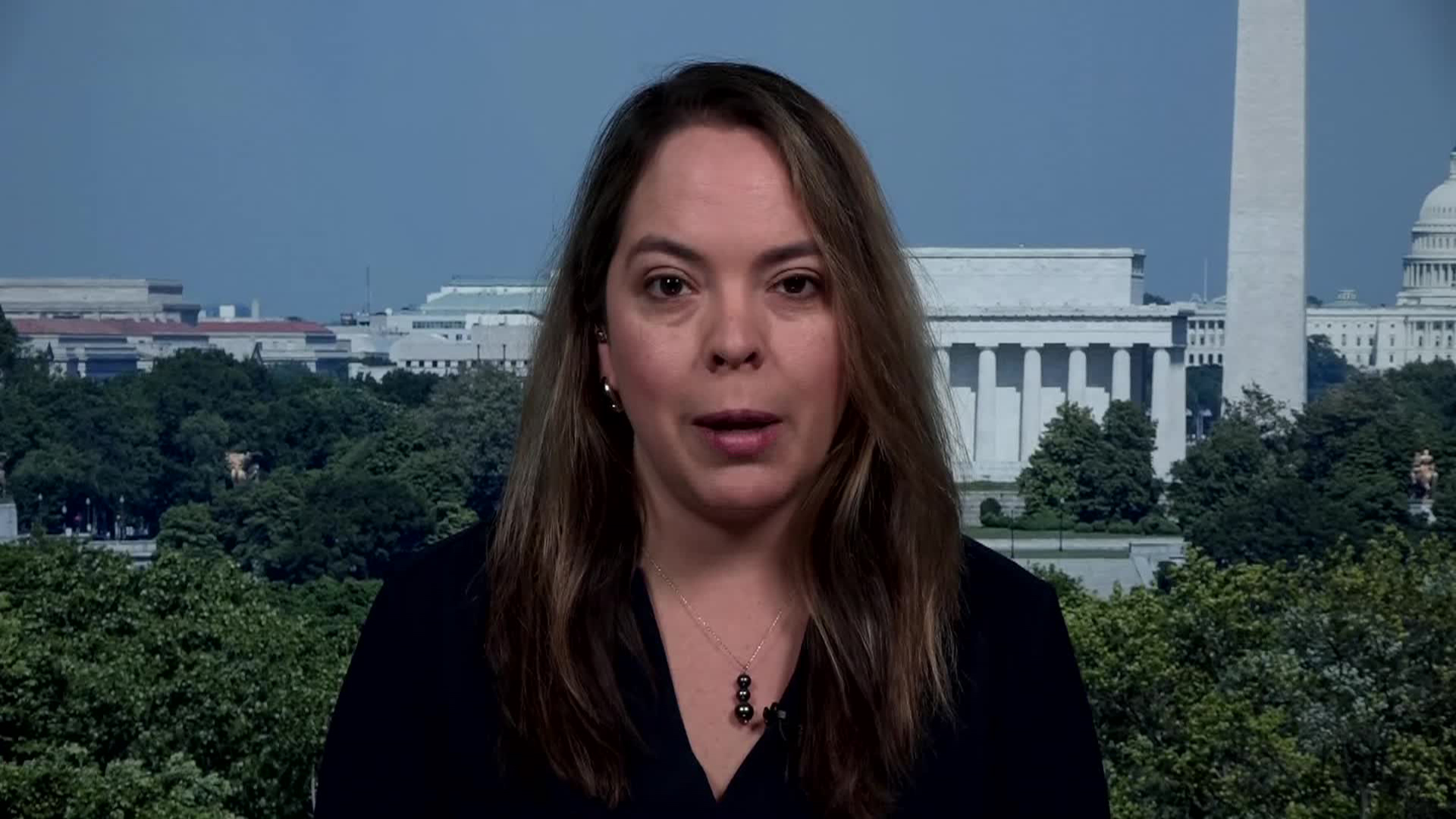 A former top aide to Vice President Mike Pence says she's concerned about him as the coronavirus outbreak in the White House continues to grow. Olivia Troye, who was a homeland security adviser to Pence and his lead staffer on the White House's coronavirus task force, said:
"I hope that he has been, you know, isolated and is home and away from a lot of the staff and some of these people who just frankly don't care. I've lived it. I've seen it. I've seen the behavior. It's terrible and it's terrible leadership exhibited by people in the White House who should be setting the example for all Americans on how to protect ourselves and protect each other from getting this virus. It's tragic."
Some background: Troye has previously slammed the Trump administration's handling of the pandemic and endorsed Joe Biden for president.
Her criticism of President Trump, accusing him of failing to protect Americans and only caring about his reelection, was particularly striking because of her role working on the coronavirus task force, which Pence leads.
Pence has dismissed her criticism, saying, "it reads to me like one more disgruntled employee who's left the White House and now has decided to play politics during an election year."
Troye told CNN staffers were acting "cavalier and negligent" during her time on the task force and did not take the virus seriously:
"We didn't socially distance, people were not wearing masks," she said. "They insist on traveling everywhere and they insist on not wearing masks. This is what happens. I'm sure that we are going to see more people that are positive that probably are carrying the virus or probably asymptomatic and just haven't tested positive quite yet."
4 hr 40 min ago
The vice presidential debate is tonight. Here's what you need to know about it.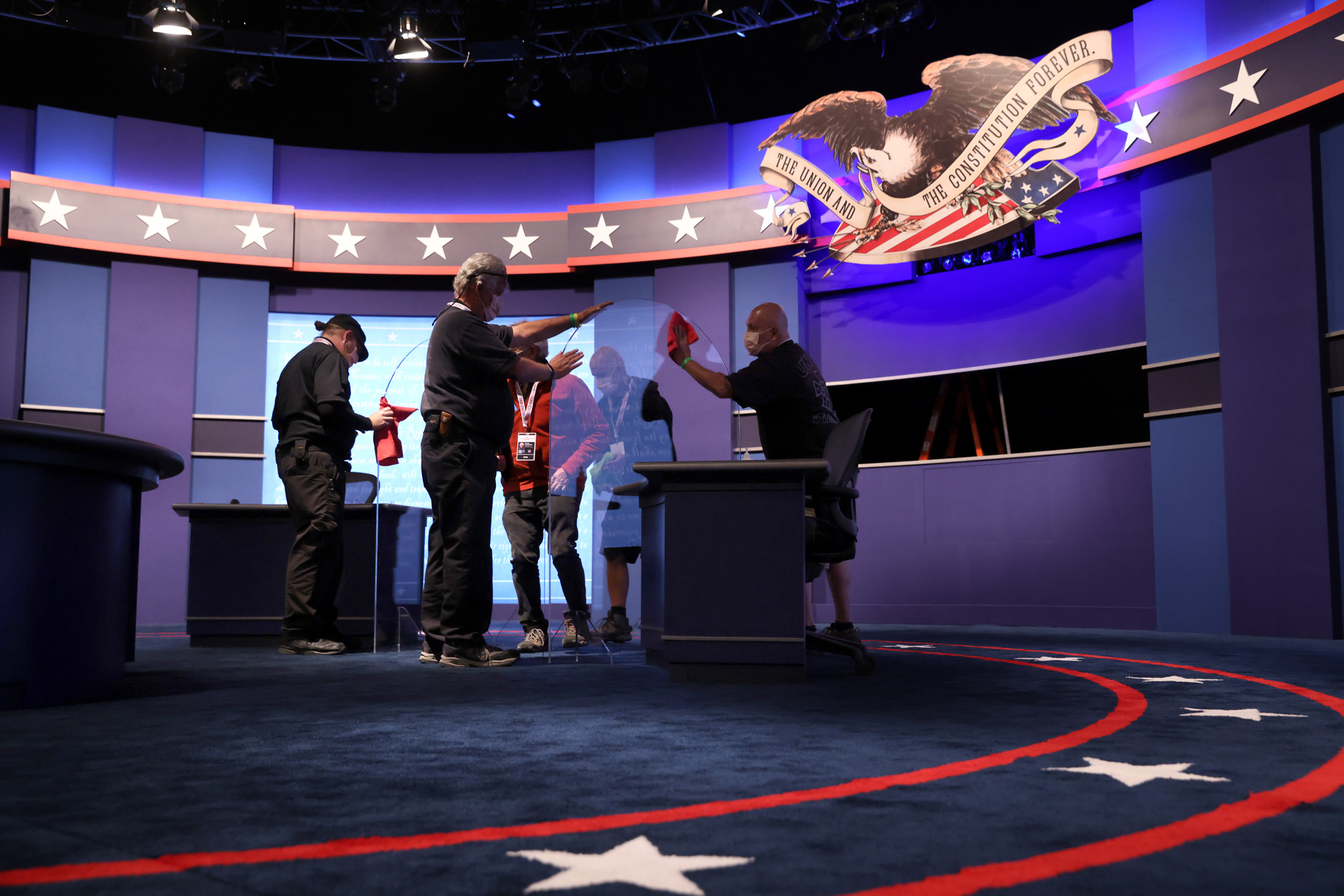 Seated 12 feet apart, Vice President Mike Pence and his Democratic rival, Sen. Kamala Harris of California, will meet in Utah tonight for the only vice presidential debate of the campaign.
Here's what you need to know about the event:
The moderator: Susan Page of USA Today is moderating tonight's debate. She's the first print reporter selected by the Commission on Presidential Debates to moderate a session, and she's interviewed six sitting presidents. However, she has faced some scrutiny for hosting a "Girls Night Out" party for Medicare administrator Seema Verma, a Pence ally, at her home. 
The format: There will be nine, 10-minute segments. The commission notes that "The moderator will open each segment with a question, after which each candidate will have two minutes to respond."
How the White House coronavirus outbreak is impacting the debate: Debate organizers — in response to the spread of the coronavirus inside the White House and the fact that Pence was at an event that was seemingly the genesis of the White House spread just over a week ago — made a number of changes to their safety protocols, including putting Pence and Harris more than 12 feet apart, using plexiglass as barriers between the candidates and requiring everyone in the audience to wear masks.
How you can watch: The debate will be broadcast pretty much anywhere, but please watch CNN or stream at CNN.com.