4 hr 13 min ago
Trump campaign did not alert Biden campaign of possible exposure
From CNN's Sarah Mucha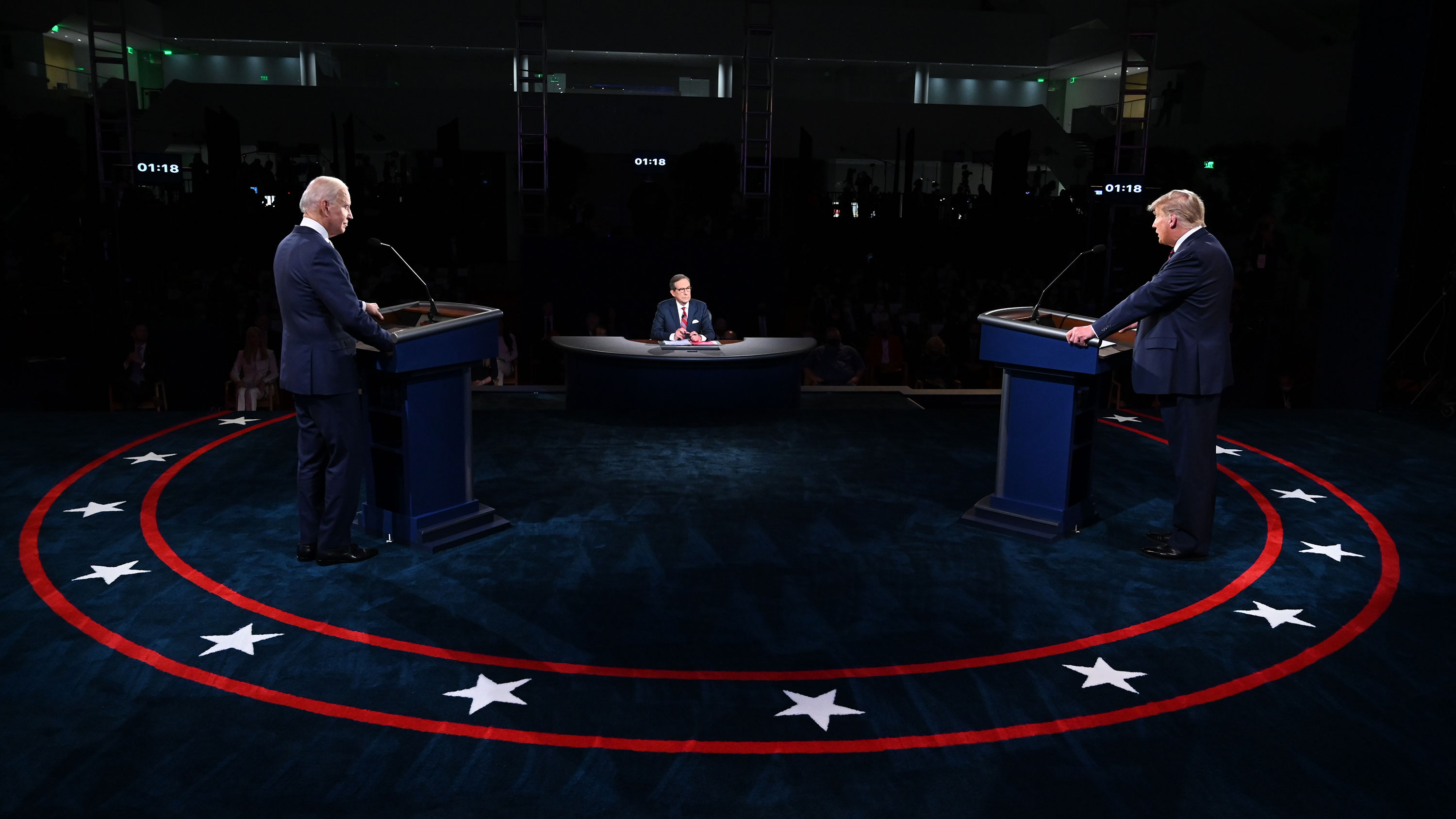 Neither the Trump campaign nor the White House contacted the Biden campaign to alert them of possible exposure, according to a senior campaign official who was with Biden at the debate.
The official adds that they do not believe they have much risk because "we were never near them."
4 hr 11 min ago
White House press secretary wasn't told Hicks was positive before briefing
From CNN's Kaitlan Collins
White House press secretary Kayleigh McEnany did not know that Hope Hicks had tested positive for coronavirus when she held a press briefing Thursday, a senior administration official tells CNN.
As CNN reported, a small group was aware Thursday morning about Hicks's diagnosis. 
4 hr 14 min ago
Trump appeared "tired" on Thursday and sounded hoarse, administration official says
From CNN's Kevin Liptak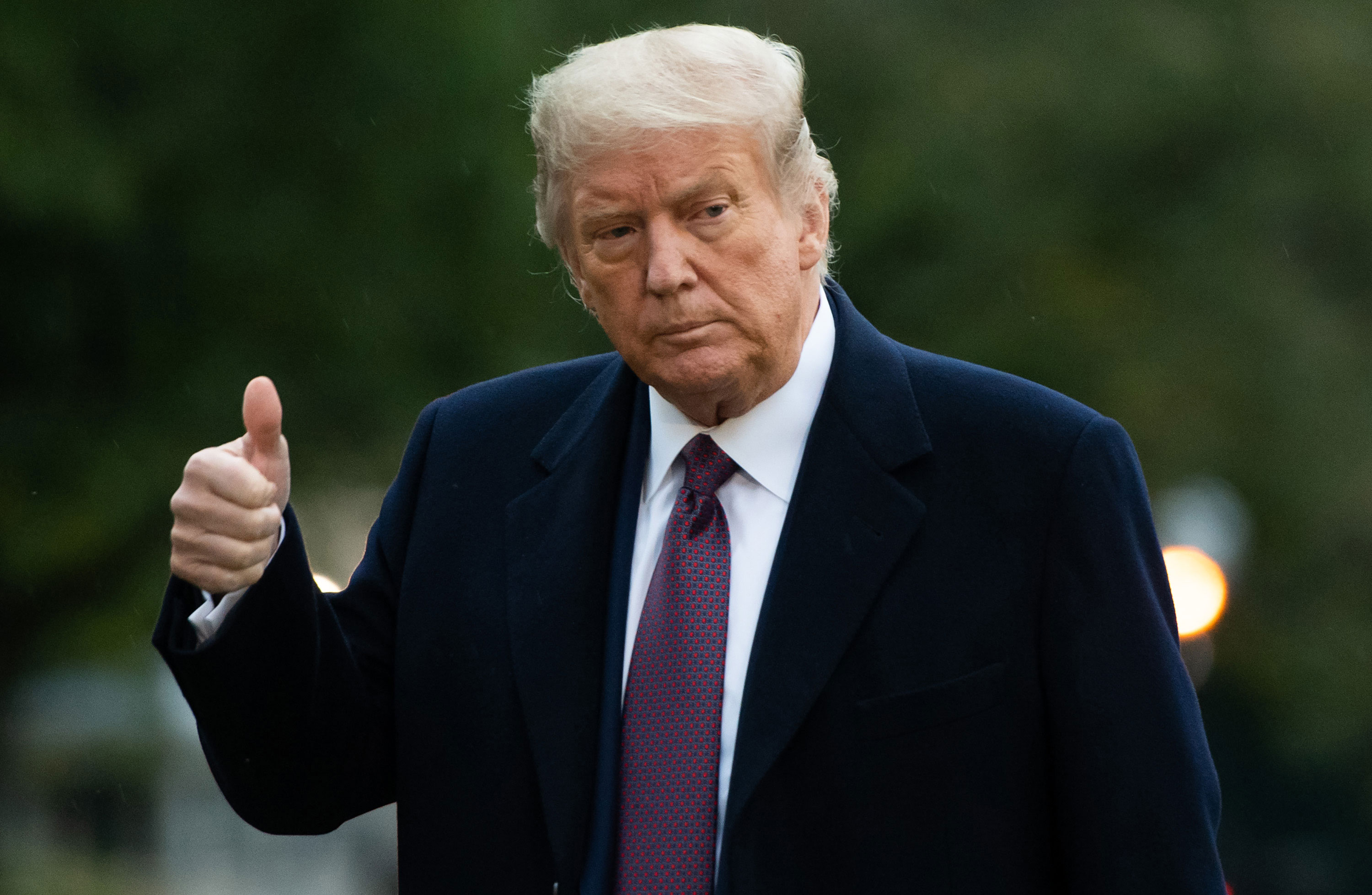 President Trump appeared tired over the course of Thursday prior to testing positive for coronavirus, according to people who interacted with him. However, he was not displaying severe symptoms of the disease.
A senior administration official said Friday that Trump wasn't showing major symptoms and planned to work from the White House residence.
A person who yesterday attended his fundraiser in Bedminster, New Jersey, said he seemed subdued when speaking to a roundtable event and later to a group of supporters gathered outside.
The person said the assumption among the attendees was that Trump was exhausted from recent campaign travel.
Other people who interacted with Trump said his voice sounded hoarse, though the assumption before he tested positive was that it was because of his recent rallies.
4 hr 14 min ago
HHS secretary, who just arrived on Capitol Hill, tested negative before hearing
From CNN's Betsy Klein
Health and Human Services Secretary Alex Azar, who is testifying before Capitol Hill today, tested negative for coronavirus this morning. 
He tweeted his negative diagnosis and well wishes for the President earlier:
4 hr 17 min ago
McConnell on Trump: "Let's continue to pray today and every day for our President"
From CNN's Ali Zaslav and Ted Barrett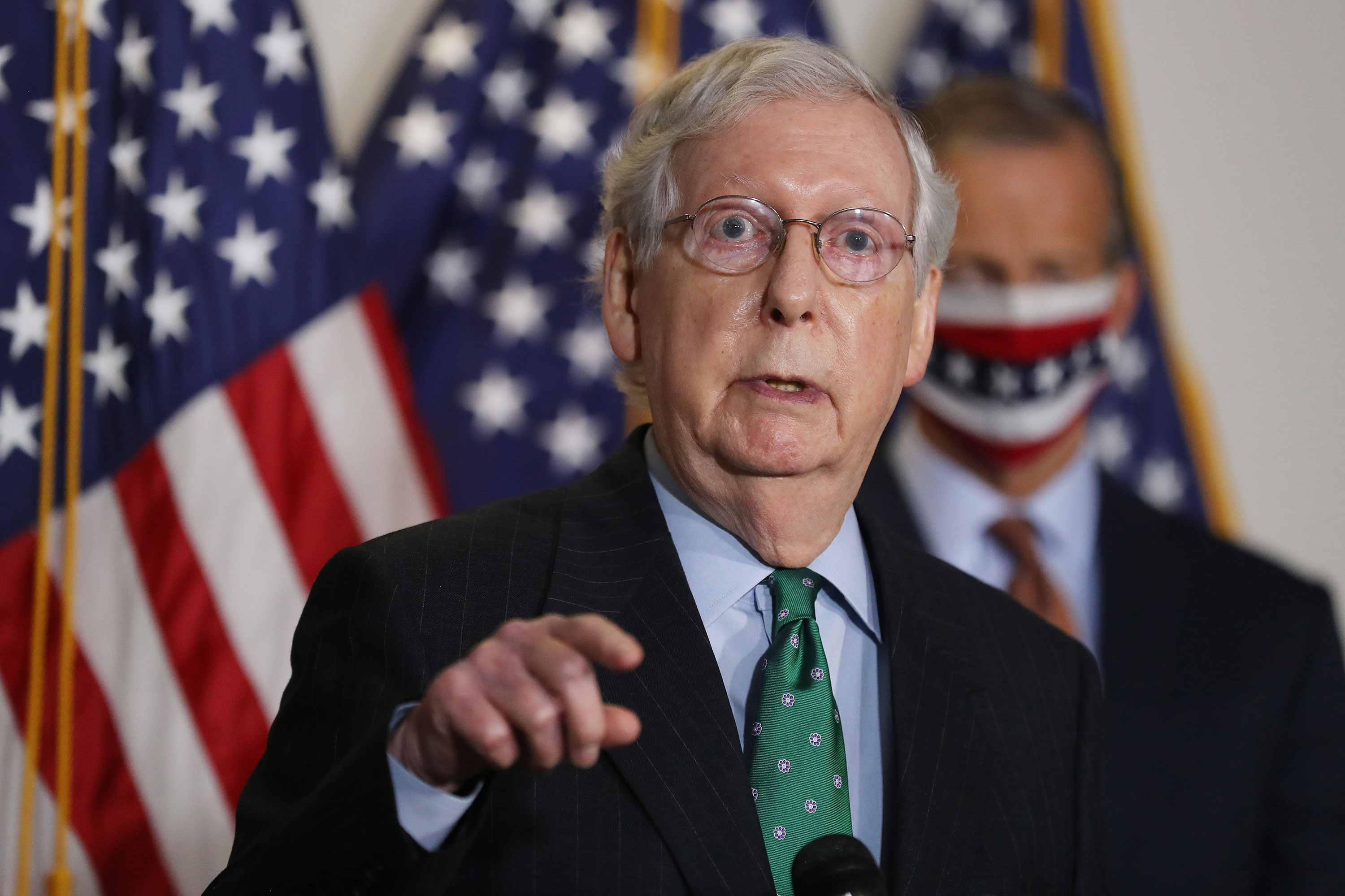 Senate Majority Leader Mitch McConnell reacted to President Trump and the first lady testing positive for coronavirus, asking the American public to "continue to pray" for the Trumps.
4 hr 27 min ago
White House senior official seen without a mask while on his way to get a Covid-19 test
From CNN's Jim Acosta
Following President Trump's positive test for coronavirus, CNN's Jim Acosta reports that senior White House official Johnny McEntee passed him this morning outside the White House's West Wing.
McEntee said he was on his way to get a Covid-19 test and was not wearing a mask.
4 hr 32 min ago
Biden wishes Trumps swift recovery
From CNN's Sarah Mucha and Arlette Saenz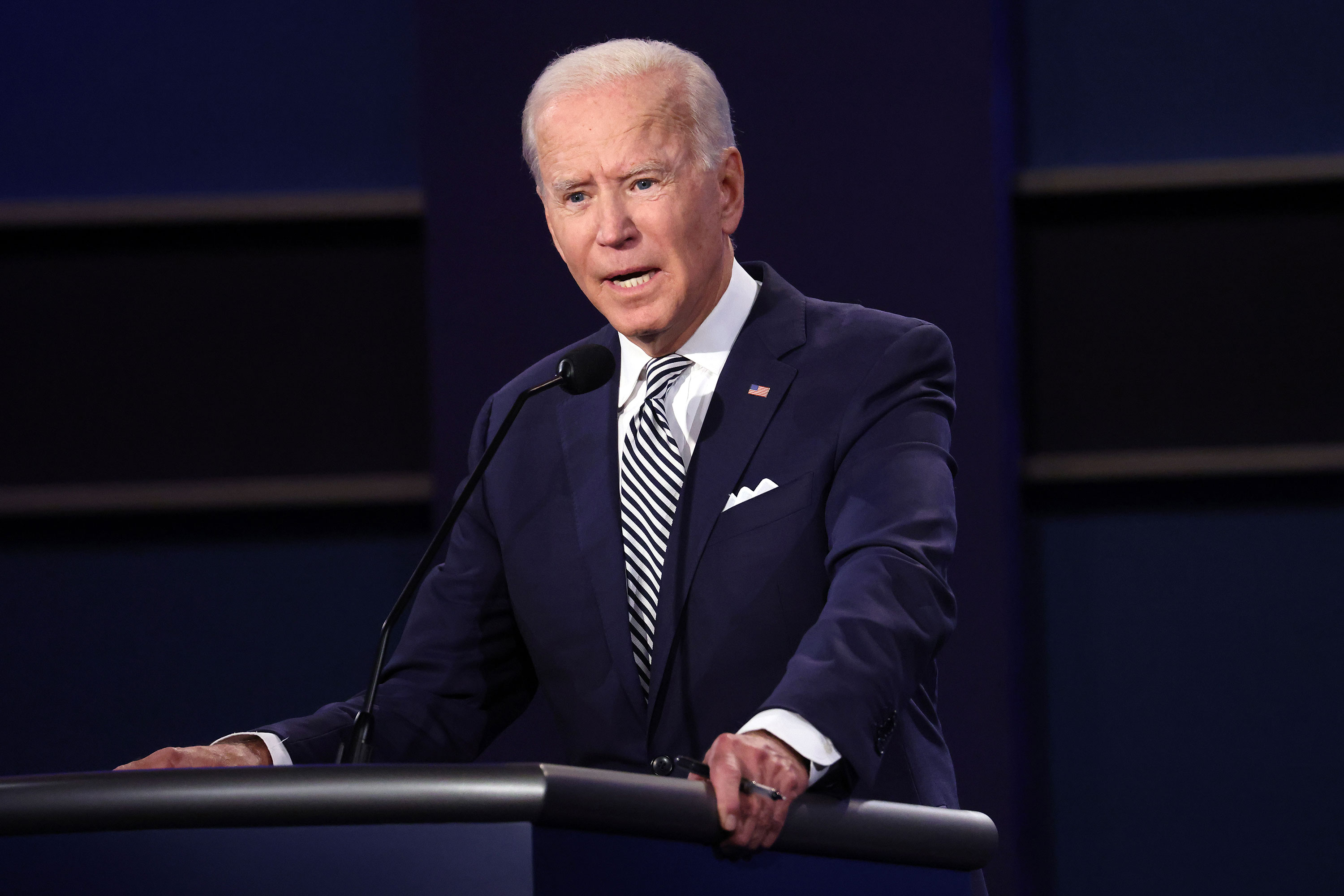 Following President Trump's positive coronavirus test, Democratic presidential candidate Joe Biden wished President Trump "a swift recovery."
Biden is expected to get tested for coronavirus this morning, according to a source familiar with his plans. Trump and Biden shared the debate stage Tuesday night during the first presidential debate.
4 hr 1 min ago
Final jobs report before the election shows a slowdown in the recovery
From CNN's Anneken Tappe and Paul R. La Monica
The US economy added 661,000 jobs in September, the Bureau of Labor Statistics said Friday. That was a smaller jobs bump than economists were expecting.
The unemployment rate fell to 7.9% – down from 8.4% in August, and also lower than Wall Street's forecast of 8.2%.
This is the highest the unemployment rate has been ahead of a presidential election since the government started tracking the monthly rate in 1948.
The report is the last look at the labor market before the presidential election in November. The October jobs report will be published on the Friday following the election.
The pandemic has ravaged America's previously strong job market and more than 22 million jobs vanished in the spring lockdown. If President Trump loses the election, he could become the first President on record — going back to President Harry Truman — to leave the White House with fewer jobs than when he started.
Comparing presidents' jobs records in the first 44 months in office over the same time period, Trump comes last.
Wall Street will be watching health care stocks closely Friday as the need for a coronavirus vaccine becomes even more pressing. Shares of Pfizer, Johnson & Johnson, Novavax and Moderna were all lower in early trading along with the broader market.
Watch:
4 hr 43 min ago
Trump held a fundraiser last night
From CNN's Kevin Liptak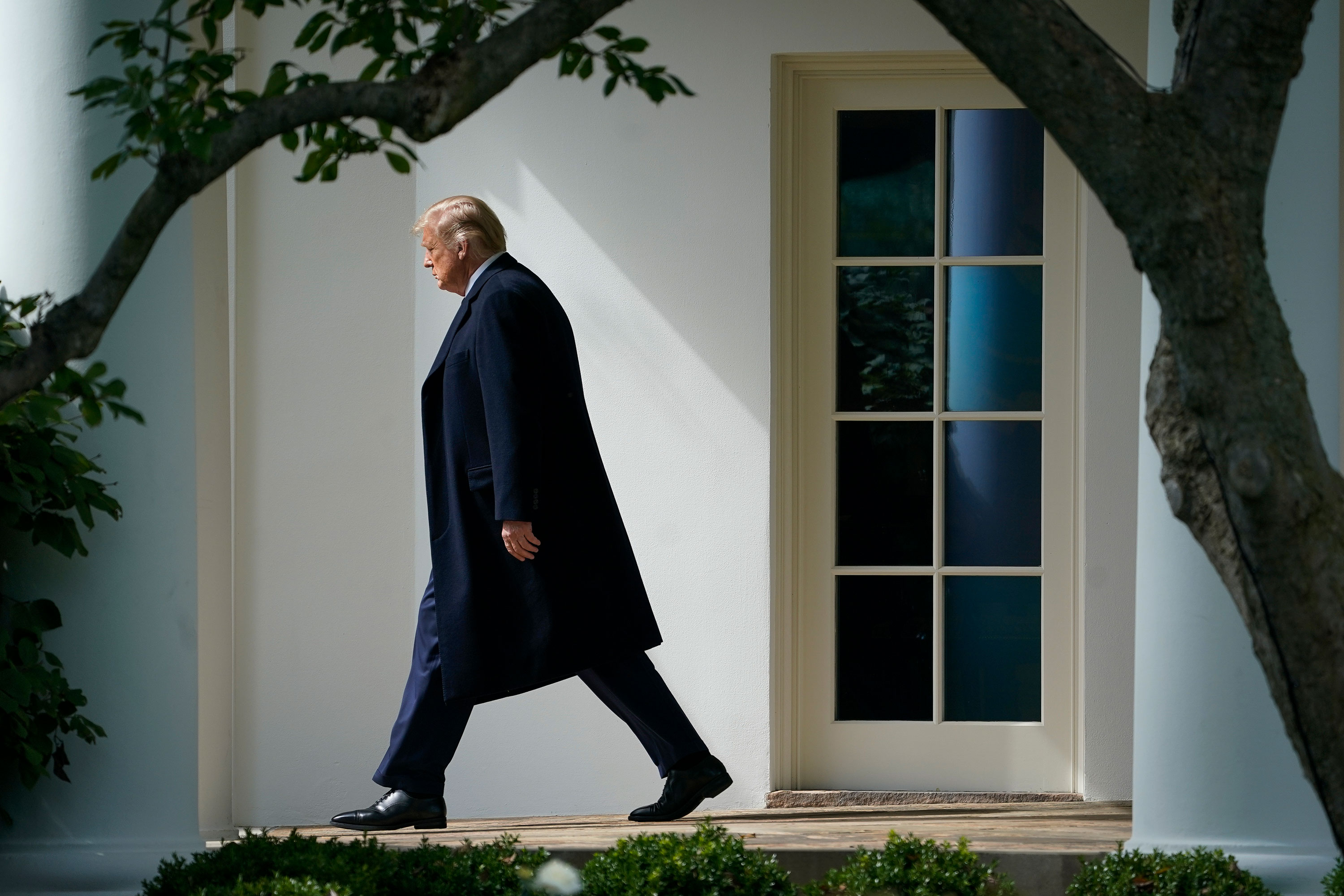 A person who attended President Trump's closed fundraiser in Bedminster, New Jersey, on Thursday says there were two events: a roundtable and speech delivered to a larger crowd.
The roundtable occurred indoors at a socially-distanced table. Guests did not wear masks, but the person said the attendees were tested ahead of time.
A separate, larger event was held outdoors, with the President speaking from behind a podium set in front of the club's main doors. Most guests at that event also did not wear masks. 
It's not clear if only the roundtable guests were tested or whether all guests, including those who only attended the outdoor portion, received tests.